Some of what my guest on today's show has to say may seem to fly in the face of the kind of marketing advice you're used to but coming from a guy that went from bartending to earning over a million dollars a month in revenue, it's worth listening to, and learning from! Russ Ruffino is the founder & CEO of Clients on Demand. A coach to coaches and thought-leaders in every sector, Russ grows their businesses to 6 and 7-figures per month while serving the world with total authenticity.
In this episode, we talk about growing your audience vs. growing your income. Also, the distinction between a sales call and an enrollment call, and what exactly is involved in that enrollment call. We talk about what makes Russ and his team different. He feels his success is only as good as his clients' success, so it's an immersive engagement that drives powerful results. He's got great energy and positivity to spread, and a ton of marketing and sales wisdom to impart, so without any further ado, on with the show!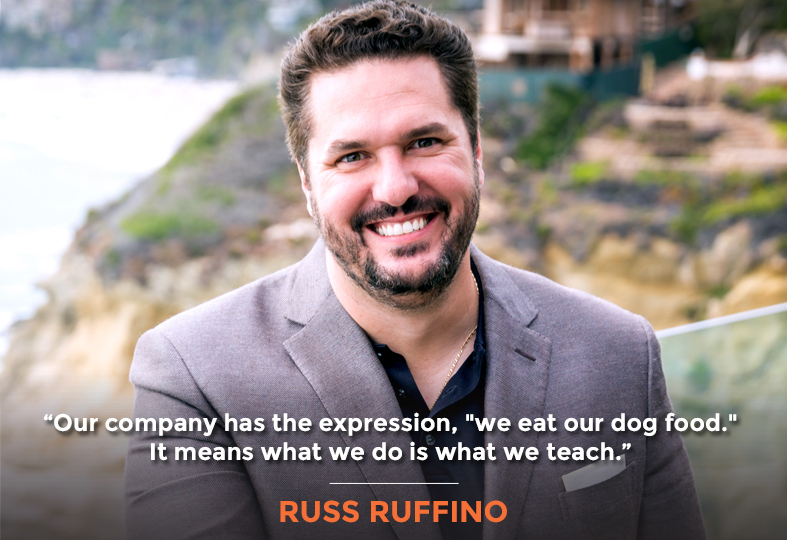 In This Episode
Transcript
Russ, it's so great to have you on the show.
It's great to be here, man. I'm excited to do this.
First of all, you're kind of a big deal. Like for somebody who hasn't heard your name before, who doesn't know who you are, and that you help folks make really big high-ticket sales. What would be a great kind of calling card for you? Or kind of an elevator pitch that is something that gets people inspired? 
In a nutshell, we work with coaches, consultants, professional service providers, thought leaders, and experts. We help them enroll clients into their business at $5000, $10,000, $15,000 prices like clockwork, anytime they want, even if no one's ever heard of them before.
And it's a reproducible system. So it can scale as they grow their business, and it doesn't rely on just them.
That's exactly right. It's scalable. One of the cool things about our company is the expression, "We eat our own dog food," meaning what we do is what we teach. The strategies that we teach are exactly what we have been doing for the last seven years. These are the strategies that got me to my first hundred-thousand-dollar month, the strategies that got us to our first million-dollar month, and then up to where we are today, which is around a million and a half a month. The strategies are certainly scaled with my business. And it's the same game plan that we teach to our clients. So yeah, it's scalable, and it's a hell of a lot of fun.
That's awesome. When you started, did you envision that you would get to an eight-figure business? Or was this like something that became real once you got to, let's say, a million dollars, you're like, "Wow, I think we could maybe even get this to eight figures." Where did you see this going?
When I first started, way back in the day, I was 31. I'm 41 now, so this was like ten years ago. I quit my bartending job and started an online business just doing affiliate stuff, just doing really basic stuff to make a little extra income online. At that point, my goal is to make $100 a day. I thought to myself, "Man, if I can make $100 a day, and not have to bartend anymore, and I could just make money online, oh my god, that would be like the best life I can imagine." To me, that was everything. I was able to do that fast. And then the goal became, "Well, what if I did $10,000 a month," and at the time, it seemed like all the money in the world, I had never made more than 22 grand bartending in one year, maybe 25, I don't know. But to get to $10,000 a month, $120,000 a year, seemed like all the money in the world. Then I was like, okay, then the goal was to get to 100,000. And then the goal was to get to a million a month. And now the goal is to get to 10 million a month. I guess I just keep sort of raising the bar for myself, to see what's possible. Right now, if my company is doing, whatever, $10, $15, $20 million a year, like I have an amazing life right now. So if we get to $100 million a year, it's not like my life is gonna change that much. 
Our company has the expression, 'we eat our dog food.' It means what we do is what we teach.
Click To Tweet
Do you know what I mean? In terms of my lifestyle, it's pretty great. But what drives me is the impact that I see us making in the lives of the people that we work with. Five minutes ago, I just got done interviewing one of my clients, and she was a social worker and a therapist and was seeing clients one-on-one in her office and making maybe $100-$150 an hour. Now she's on track, and she's done a few hundred thousand dollars this year already. Her business has taken off. And the whole thing is virtual now where she's closed her brick and mortar, and she's working with clients completely online. So her life has completely changed. And she's able to serve the world in a bigger, grander, more wonderful way than she ever thought possible. So, once the money gets to a certain point, that's what you get hooked on. I mean, like, that's what you get addicted to is just helping other people win. Because I feel like if we can help enough other people succeed, and since our clients are all coaches and thought leaders, they're helping their clients succeed in whatever it is. I feel like all that good karma kind of circles back to us somehow, and we're making the world a better place, you know?
Yeah. I see that. That's awesome. And you interviewed her for what? A podcast?
Every once in a while, just for inspiration's sake, what we'll do is we have private Facebook groups for our clients and our graduates. If we have an especially successful client, or just that I feel has been good to share with the rest of the people, I'll bring them on and just interview them inside one of our client Facebook groups. So that's what we did this time. And then we do have public interviews, but this was a private one just for the other clients.
And do you podcast regularly?
We do have a podcast, and it's not the core of our strategy. Because the big thing that I talked about is how you don't need to do content marketing, right? You can have a really simple funnel. Just drive advertising traffic into it. And it's going to be a nice, predictable flow of clients. And then things like podcasts and that kind of stuff. I mean, for a lot of people, I think that's kind of more and more extra credit, as opposed to a core strategy. So we didn't even start our podcast since we were already doing over a million dollars a month. And then we just thought to ourselves, and we were doing videos already for the people that we work with, why don't we just rip the audio off these videos and turn it into a podcast? That's basically what we did.
Gotcha. Okay. So that's kind of a provocative statement that you don't need to do content marketing.
You don't. Our whole business is built on the back of a 145-minute presentation. So our core strategy for attracting clients couldn't be simpler. It's ad, webinar, phone call, new client. That's it, ad, webinar, phone call, new client. Like I said, that's what we were doing when I had my first hundred thousand dollars a month. And that's what we were doing when I had my first million-dollar month. And we're just driving traffic from YouTube and Facebook into a simple 45-minute webinar, it's automated, and I don't even have to do them live. Then at the end of the webinar, we make a really simple pitch like, "Hey, if you want to know how to apply these ideas to your business, and you think we might be a good fit to work together, click here and book a call." And so we have people book a call, and then when we're on the phone with them, if they're a good fit, we enroll them into one of our high ticket programs. And if they're not, we'll redirect them to other resources that might be able to help. And that's it, man. That's the whole strategy. 
A lot of people are afraid to spend money on paid advertising and with good reason. Because if you don't know what you're doing, and you don't have someone teaching you, I would never recommend someone to dive into Facebook Ads because you will lose your money. But if you have a good solid system, it's like you can get all the traffic you need from running ads on Facebook or running ads on YouTube. And so the alternative is to do all this content marketing, and what does that look like? Okay, fine, you start a podcast. How many episodes do you have to record before it catches? On a YouTube channel, you're recording YouTube videos all the time. You have a blog, and you're posting articles all the time. You're just kind of hoping that somehow you're going to stand out in all like a sea of noise where I think it's something like 48 hours' worth of content is uploaded to YouTube every second now. So it's like to think that you're going to create this content, and that's somehow people going to magically discover it. And then somehow, those people are magically going to become your client. 
It's like, okay, fine, people have done that. Yes, people are doing that. Sure. But it takes a long time. And if you just are willing to run some ads on Facebook, or YouTube, again, with a good strategy, I'm not just saying dive into that. But with a good strategy, you can get all the traffic you need, like this afternoon, as soon as your ads are approved, boom, you start getting the traffic, it's there. So if you can drive that traffic into a really simple process that takes people from clicking on your ad to becoming a client within 24 to 48 hours, even at like a $5,000, $10,000, $15,000 price. Then to me, that just seems so much easier and so much simpler than to sit there and grind out all this content and not make any money while you're doing it. And just kind of hope that people discover you.
Yeah, I know that all too well because I have two podcasts. I've been doing it for five years. And I could probably count on one hand how many leads I've gotten from the podcast. So that's fine. I'm doing it as a labor of love. I get funny business in other ways. I would like it to be a lead generating machine, but it's not, and that's okay. 
Yeah. 
Right. And so do you even need a website with your system and your strategy? Or could you have that webinar like on ClickFunnels or something?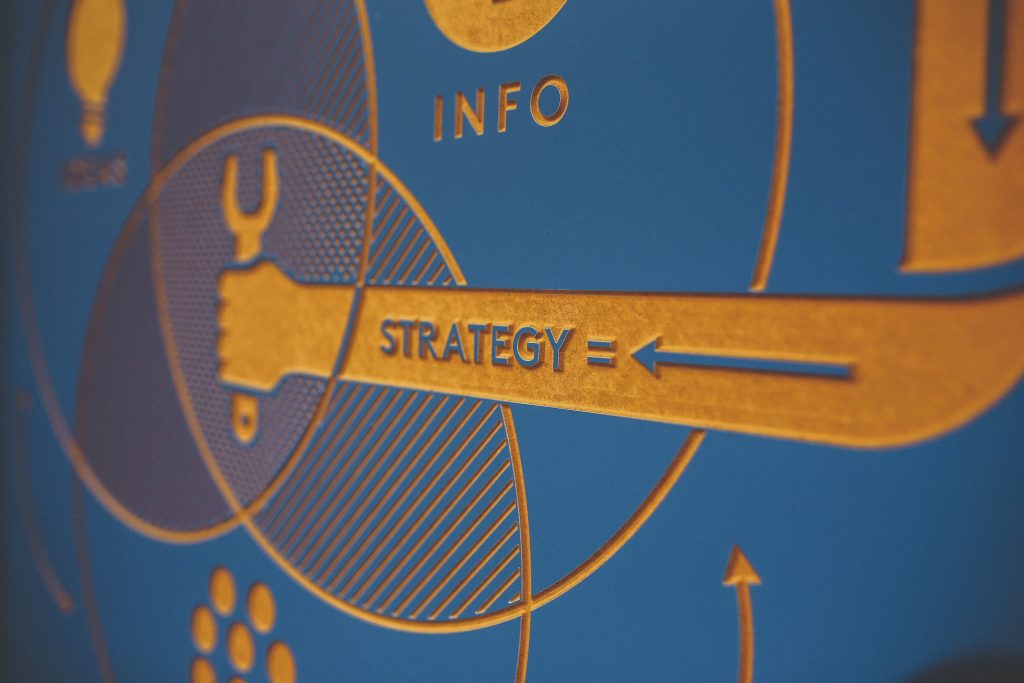 Yeah, I mean, we didn't even have a website at all until I think we were already doing $200,000 a month, maybe. And then, between 200,000 and a million dollars a month, we had a pretty simple rudimentary website that my tech guy put together, and it was nice, but it wasn't like anything special. So if you go to our homepage now, clientsondemand.com, you'll see we have this like a nice professional looking website. But we didn't even have that until we were already doing eight-figures. And my team came to me. They're like, "Russ, come on. We're an eight-figure company now. This website's embarrassing. We gotta put a nice website together." And I was like, "Alright, fine." But yeah, all you need is an ad, webinar, phone call, because people are gonna click your ad, they're gonna watch the webinar, they're gonna book a call, and that's it. When you're on the phone with them, you can enroll them as a client or not, and that's it. A lot of the things that people think are important, like a big social media presence, or a beautiful website, or great branding, or whatever that is, just becomes unimportant when you have a process that turns people from clicking an ad to becoming a client. As I said, those things are like extra credit. I mean, maybe, if you want to use a metaphor, they're the cherry on the sundae, right? But they're not the sundae. The sundae is, this is how you get clients at the price that you want consistently.
Yeah. So why YouTube and Facebook Ads and not Instagram Ads for Google Search Ads? 
Good question. So we do run ads on Instagram because Facebook owns Instagram. If you're running ads on Facebook, it's really easy to run ads on Instagram. So we do run ads on Instagram. Facebook and Instagram, more or less the same ad setup sort of the same, mostly targeting options and that sort of thing. The reason YouTube and Facebook are the best is that their targeting options are great. If you compare what you can do on YouTube and Facebook to what you can do on LinkedIn. LinkedIn's ad platform, it's like a dinosaur compared to what you can do on Facebook and YouTube. So right now, in my opinion, those two places are the best places to advertise. Google search is fine. But again, we just get a lot better traction out of YouTube and Facebook. 
So my philosophy is I'm not married to one particular traffic source. I'm not married to even one particular process. For me, it's just about what's going to get the maximum results in minimum time. Right now for us, Facebook's working, YouTube's working, running them to webinars working, and then into a phone call. By the way, I invest about, and I don't even know, at least half a million dollars a year in just testing different approaches. What if we took a video sales letter and put that in place of the webinar, would that work better? Or what if we did a Jeff Walker style, like 3:4 video, like product launch funnel type sequence, instead of the webinar where they get one video, and then the next video, the next one? Would that work better? So we're constantly testing out different approaches because I always want to be on the cutting edge. But no matter what we've tried nothing has ever outperformed ad, webinar, phone calls. It's frustrating because I've been trying to break my model for a while, but this works better than anything else. 
But yeah, people complain that the show-up rates for webinars have just continued to drop. It used to be 50%. Now you'll be grateful to get 30% show-up rates, and some get 20%. So what do you say to that?
Most of the time, when people see those really low numbers, what they're talking about are live webinars. In other words, I might have you sign up on Monday for a webinar that's happening on Thursday. Well, okay, great. But a lot can happen between Monday and Thursday, where you signed up for a webinar, like on a whim, you're looking at Facebook, let's say you're looking at pictures of kittens or whatever, and you happen to click an ad you sign up for a webinar. And the webinar is not for a few days, and you're not showing up to that webinar, statistically speaking, right? So in a situation like that, you're gonna get like a max of 25-30% of people showing up. But what we do is we advocate running automated webinars, and those automated webinars, you can run them a lot more frequently. So we have some clients that run them at the top of the hour, every hour, we have some clients that run them every 15 minutes, we have ways of doing a sort of on-demand webinars, people can watch it right away. So we have best practices that we give our clients, and we sort of figure out what's best for each client's market and their situation. But we see much higher attendance rates. 
Typically, with an automated webinar that's running at the top of the hour, every hour, you should see something like a 60 to 70 to 75% attendance rate. So right there, that's a huge argument for why it's better to automate your webinars than to do them live. It's because you're gonna get three times as many eyeballs on your webinar as if you did it live. Plus, it's way less work to automate them. Plus, you can take the best webinar you've ever done and automate that one. If you've ever done a webinar multiple times, some days, you got great performance, and you knock it out of the park. And then other days, it's like you're just off your game. I did a webinar once where I spilled coffee on my keyboard in the middle of the webinar. That was awful. So what you can do in automated webinars, you can take the very best performance you've ever done, where you just nailed it. And then you automate that one. And so now everybody who watches your webinars sees that best performance, and it frees up a lot of your time just not to have to do those live. So we've done my webinar, I don't even know how many times today. So that's the system. 
So how do you get it to be automated with your starting with live so that you get dialed in to get your best one? What sort of tech are you using, and what sort of automation makes this possible?
We're always testing different stuff. Like when we started, we used a platform called StealthSeminar. And that's still what most of our clients are using, and it's a really good platform. As we've gotten sort of bigger and more advanced, we've turned to a sort of more custom solutions that we built in-house just because we have the traffic coming in from Facebook and some coming in from YouTube. It's really hard to track where all these clicks are coming from, and then track that through the funnel to them becoming a client. So we've had to invest in some sort of like more custom stuff, but that's because we're spending hundreds of thousands of dollars a month on advertising. But I mean, like StealthSeminar is great for most people. We've had some people use ClickFunnels, though ClickFunnels is a little buggy. There's a ton of different out of the box solutions out there that you can use to automate a webinar. It's really easy to do.
In business, it's smart not to get married to just one particular process. Keep looking for strategies that get the maximum results in minimum time.
Click To Tweet
Yeah. And do you suggest that people try to make it seem like it's live, or you just make it very clear that this is a pre-recorded webinar? 
I don't go out of my way to make it seem like a live webinar. Sometimes, people have a fake chat or a fake Q&A. 
I hate that. Yeah. 
None of that stuff matters. You just automate it, and it's like I certainly don't tell people it's live when it's not. I don't come out and say, "Hey, this is pre-recorded." Because usually, if I'm recording it live, I'm not gonna say on the live webinar it's pre-recorded. So I just kind of let people draw their conclusions. I mean, the webinars running every hour, you can just come and watch it. But what matters is the quality of the content. What matters is what you're saying. Suppose you're speaking to people where they are. I won't use my business as an example. Let's use one of our clients. Let's say we have a client that is a marriage and family therapist. That client is running an offer to help people save their marriage; they're on the verge of divorce, the passion is gone, they're fighting all the time, maybe there's been infidelity or whatever. The power of the webinar is in speaking to that person directly where they are at. It's not about telling your story. It's not about telling how great you are, and it's about speaking to the problems that your audience is dealing with directly so that they feel like you're speaking directly to them and that you know them and their problems even better than they do. And if you can do that, you're going to immediately create rapport and create authority. And that transcends your normal, like social proof indicators, right? 
Another thing people worry about is, "I don't have a lot of followers on social media. I don't have a lot of case studies, and I don't have a lot of testimonials. I'm not famous, why would anybody pay me $5000 or $8000, or $10,000 to work with me?" But the truth is, it's in the power of that webinar and the power of that marketing. If you can speak to your audience directly where they're at, you're not going to need any of that other stuff. You don't. Because if I can describe your problems better than you can, you're gonna automatically assume that I know the answer. I don't know who the first person wants to say that. But that's like a maxim in marketing, and it's true. And that's how we're able to take people that are kind of just getting started in their business, or maybe they're not established, they don't have a big audience, and I hope you following get them commanding five-, eight-, ten-thousand-dollar prices right out of the gate because the marketing is that powerful.
That reminds me of something I learned from a pretty famous copywriter, Parris Lampropoulos, who was teaching about schemas and how you connect the schemas to the copywriting that you're creating. It just really hits home when you understand their psychology of where they're at, and what's motivating them, and what's keeping them up at night. So I'm curious, what sort of process do you have for the phone call portion? You get them on the phone, what do you have the prospect do? What does your client do that makes this turn into not just a conversation but a close?
There's this whole like hardcore closer sort of like wolf of Wallstreet kind of mentality out there. That is about pigeonholing people into doing the thing that you want them to do. That's the opposite of the way that we do it. The way that I see it, the purpose of that call is not a sales call. It's an enrollment call. And the difference is that I need to get clear on whether or not I can even help you in the first place. Like, what's the problem you're dealing with? What's going to happen if you don't fix it? Can I help you? And do I want to? Those are the four things that we need to get in sync on. A lot of people will say things in their marketing, like, "Well, this isn't for everybody." But most of the time, that's not true.
They're like, "Dude, I want to give you eight grand," they're not gonna say no. We say no all the time because I want to make damn sure that if we're gonna admit somebody into one of our programs, that a.) we can help them, and b.) they're going to do the work. And that we know that there's a great result that we can get for them. The truth is, if we doubt any of that stuff, we're not going to make them an offer. And we have the data to back that up. We don't even make an offer to about 25-30% of the people that we speak to. Where again, someone can have their credit card ready to go. And we'll even tell them about the program. "Russ, tell me about your program," "Well, you know what, I'm not getting into that because I can just tell right now, it's not a fit." 
So the conversation is much less like salesy than you might think where it is. It's a lot more like a coaching session, honestly, than it is like a sales call. Where our goal is for you to get tremendous clarity about your situation, about the problems you're facing, and about what you should be doing about it, I want to give you that clarity. And then if we mutually decide that we're the best people to help lead you out of that problem and into the solution you're looking for, then great, we can work together. But at the very least, even if we are not a fit to work together, I want you to walk away from that conversation with ten times more clarity than you have now. Where you truly understand what's not working in your business. And that's what we teach our clients. And so when it's done correctly, the conversation should be a collaborative, really smooth, really positive experience for both parties. And our clients tell us all the time that doing those enrollment conversations is the most fun part of the process.
All right, and the key mistake that a lot of folks make, probably none of your clients, but a lot of coaches and consultants and experts will do these strategy sessions; a free strategy call or free consult. And they'll give away so much gold, a lot of the how-to, they're over educating the prospect, and then they feel like, "Oh, I've got a lot of value out of this. Thank you so much. I'm gonna go ahead and implement what you're suggesting." Like, "What? I thought you were gonna sign up."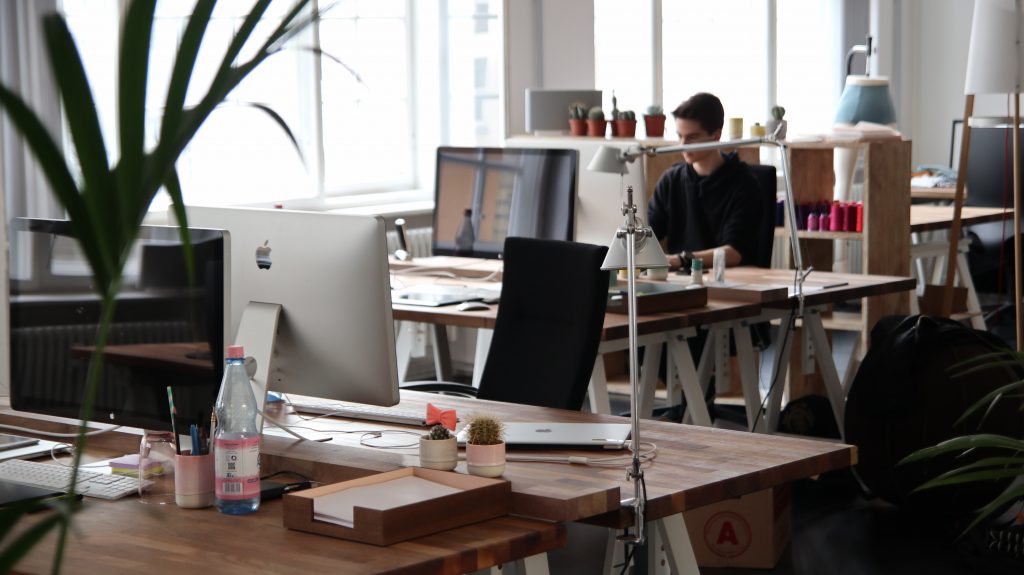 That's exactly right. This is a big trap that a lot of people fall into, not just in their enrollment conversations, but also in their webinars, frankly, where they will just give away the farm. And I mean, and this was popular, I don't know, I don't follow that many people anymore. But I remember when I was kind of first starting, this idea was prevalent of like, moving the free line, and giving your best stuff away for free, and reciprocity was like, "I'm going to give you something, and you're going to be so moved by that gift or whatever, that you're going to turn around and sign up for my program." All that stuff sounds great. I mean, it does. I wish it worked that way. But I can tell you through bitter experience that it just doesn't work because people do exactly what you just said, which is I will give you all this information, and then I'm like, "Okay, cool, so you want to sign up for my program?" And they're like, "Nah, man, and you've given me a ton. Let me go try this out. And I'm going to go try to implement this, and then I'll get back to you." 
The problem with that is that number one, most of the time, it's nonsense. They're never going to try to implement it. But number two, you've probably given them just enough information to be dangerous. If you don't know anything about Facebook Ads, you're gonna have a healthy fear and a healthy respect of giving Facebook your credit card number and running some ads, because you're gonna be like, "I have no idea what I'm doing." There's a good chance I could just get crushed here. But if you have just enough information to be dangerous, you might go in there and slap down your credit, and like, "I got this. I had a 20-minute conversation with Stephan Spencer, and I know what I'm doing. Let's rock and roll." And then if they do go out there and they try to implement the stuff, they're gonna get killed. It's like handing a stick of dynamite to a little kid. So yeah, I don't believe in that at all in passing out band-aids and giving away a bunch of free information because it just doesn't serve the client. 
What the client needs to do is to decide to change their life. That's what they need to do. Whatever it is. If you got a marriage offer, you got a fitness offer, you got a business offer, whatever it is, they need to get real about where they are and about what it costs them to stay there. They need to have faith and trust that you can get them out of that trap that they're in. That's what the conversation is about; it's about just getting to the truth of what's going on. Like I said, sometimes the truth is that you can help that person. In which case, you got to be upfront about that. if somebody comes to me, and they say, "Hey, Russ, I want to have a New York Times bestseller. Can you help me?" I gotta say, "No, I've never done that before. I don't know how to do that." If somebody comes to me and says, "Hey, Russ, I want to scale my business to a million dollars a month and enroll clients consistently at a $10,000 price point." I know how to do that. So you got to be clear about what your thing is and what you do and the problems that you solve, you know?
Yeah. Very smart. how do you recommend to your clients that they onboard these new clients? Is there a process that kind of sets everybody up for success and retention of the client?
That's a great question. And most people don't even think about that part, and it's super important. The onboarding needs to be the natural extension of everything else in the process. If you have a sales process that is built around manipulating people into pulling out their credit card and buying your offer, or if you have a sales process, that is about sort of browbeating people and trying to kind of like, corral them into doing what you want them to do, you've already screwed up when it comes to setting up a coaching relationship, right? I mean, that is no foundation on which to build a real relationship. So the marketing and the sales have got to support the client having this moment of awareness. I have a big problem, and I gotta do something about it. Man, I'm in. Tell me what to do. And that's what we do in our marketing, and I think we do that better than anybody else, where when people come into Clients on Demand, or in one of our client's workshops, they're coming in there ready to rock, they're coming in there ready to work. One of my big frustrations, when I was first starting when I was doing the low ticket thing, was that people seem to buy my stuff, they seem to enjoy my stuff, but they never took action, because maybe they spent 20 bucks or something. And it wasn't enough to motivate them to take action and solve the problem. Today, now that we're charging a high premium price, people come in ultra committed, and they come in ready to work.
Yeah. When you pay, you pay attention. 
Of course. Once the sale is done, it's about immediately getting people focused on the future. Like, okay, great. So you're in? What's the first income goal that we want to set together, and when do we want to achieve that? What are the things that are standing in your way? At Clients on Demand–and this is something people might not know–we provide amazing coaching when it comes to things like Facebook Ads, when it comes to things like webinars, when it comes to the strategic piece, but we also have some of the best mindset and performance coaches on the planet on our staff. People with 20-30 years of experience. The reason we have those people is because most of the time, what gets in your way is not the strategy; what gets in your way is fear, your fear, your poverty mindset, your self-sabotage, getting overwhelmed, whatever it might be, that's the stuff that kind of gets in people's way. And so we have a whole team of coaches on staff to guide people through that part of it. And that is part of our secret sauce. 
I mean, that was an absolute game-changer for us because now we could coach people through whatever they were going through. You know, it's weird, man, like you never know when it's going to pop up. One of the big problems that we had was, we would get our clients to their first hundred thousand dollar month, and they would freak out. Like, "Oh, my god, no one in my family's ever made $100,000 in a year, and I just made $100,000 in a month." And if you've never done that before, you're gonna freak out a little bit. And it's funny because, like, as a marketer, as a strategist, you think to yourself, "oh, man, once I get people the result, that's it." But sometimes, the result was enough to make people freak out a little bit. And so we needed to have a team of people there that could coach them through that and get them to expand into this new identity that they were building for themselves, in this new life they were creating.
Yeah, that reminds me, there's a Marianne Williamson quote, "Our deepest fear is not that we are inadequate. Our deepest fear is that we are powerful beyond measure. It is our light, not our darkness that most frightens us. We ask ourselves, 'Who am I to be brilliant, gorgeous, talented, fabulous, 100K a month?'–I added that. Actually, who are you not to be? You are a child of God. Your playing small does not serve the world," etc., etc. It's a beautiful quote.
Getting high-stake clients isn't about sharing your story, and it's not about telling them how great you are. It's about speaking directly to your audience and making them realize you understand their problems even better than they do.
Click To Tweet
And it's true. And I think people need to take that to heart and take a look. Are you playing small in your business? Are you making the impact that you were born to make? Are you working with the clients that you dream of working with? Every day, are you changing people's lives? And are you making a great living for yourself while you do it? And if the answer is no, then you look around and find someone that's doing that and learn how.
So what do you say to the person who thinks, "All right, I need to get something, like a magic pill, silver bullet, whatever that allows me to pivot." Right? "I need to pivot because it's Corona times. And we can't do in-person events anymore," or whatever the issue is that they're facing. What do you tell somebody who's shopping for a pivot right now, instead of just getting really, like you were just describing?
Look, if you had a successful business, and then all of a sudden, the Coronavirus thing put a dent in that, then yeah, you need to pivot. But if you have a business that was never really that successful in the first place, then it's not about a pivot. It's about getting a strategy that works, to begin with. For example, to use that example of live events, I had a lot of friends that built their whole business around speaking and going to different events, live events. And so when Corona hit, it was like a bomb dropped on their business. I mean, all of a sudden, all these events they were scheduled to speak at were canceled. And so they pivoted, they found a way to do virtual events, and they ironed it out and took maybe five, six months for them to figure it out. But now, they're doing just as good with virtual events as they were doing with live events. What's great about this model is its pandemic proof. So everything we do has always been online, not just the webinars but the enrollment conversations. Those are happening over the phone or on Zoom. So there's no face to face contact there. 
And then the delivery of the service that we teach our clients how to do all of that online, all the coaching is delivered online, everything's delivered online, My whole company's virtual, I got 31 people who work for me now, and they're all over the world. And we don't have an office; we just do it over Zoom or Skype like this. So the pandemic didn't affect our finances that much at all. I mean, maybe people were a little bit more fearful than they normally are. But as far as having some devastating impact on our business, it just wasn't there because the whole thing was virtual, to begin with. So if you had a super successful business, then you probably pivoted already. But chances are your business needs an overhaul. Your business doesn't need a band-aid; you need a whole hospital. You need a strategy that works to get you where you want to go. And that's what we give to our clients.
So when you say you have a team spread all over the world, are there groups of folks in different countries? Like do you have a team in Ukraine? Do you have a team in the Philippines? Or how is this kind of structured for you?
It's just we went out there and found the best people we could. And wherever they live, that's where they live. One of our copy coaches is in Poland. He's Canadian, but he lives in Poland. Another one of our copy coaches is in the UK. We have Facebook coaches in different places around the country. Our head tech guy is in the UK. We've got people all over the place. We've got people in Australia, people everywhere. So it's just great because having a virtual company, as opposed to having an office, gives you access to this pool of talent that you otherwise wouldn't be able to get to. And I think that now that this pandemic is forcing people out of the office, I think you're gonna see a huge increase in the number of companies that realize that it's better to have people work virtually than it is to have people face to face. Because if I worked in an office, get up at seven o'clock, get dressed, whatever, sit in the car and fight traffic, and then I get to work, and it's just like, why? I start work at five in the morning when I wake up. And my people in the UK have already been working for like six or seven hours. It's like, great, let's rock and roll. It's just better to do things virtually, I think. And I think you're gonna see a lot of these big companies who are kind of like really slow to change things. They're going to move in that direction.
Yeah, I agree with you. I've experienced both ways. My first company was with three different offices, and we had 30 people in one office, 15 or 20 in another, etc. And I would feel guilty not showing up at the office, and I was way more productive staying home and working than going into the office and working. And then people would feel irritated that I wouldn't show up. Like, "I got here at 8 am." Like, "This guy is supposed to lead our company, and he doesn't even show up." So then I decided after selling that company, I'm not going to do it that way again, and it's been a decade of completely virtual. I'm never going back.
That's the way to go. I mean, it's the way to go.
Do you have an EA or personal assistant who is local or coming into your home office or anything? That's virtual as well, or you don't have any yet?
We have people that help with the kids and stuff. Like my son has like a tutor, you know, things like that. But no, I don't have anybody. It's just me. I mean, as far as physically here, it's just me.
Yeah. Do you have an EA or a personal assistant?
We have a whole team of admins that work for the whole company. So there isn't somebody that's specifically assigned to me personally. But we have, I think, a team of six or seven admins that just handle everything from onboarding new clients to payments to all that stuff.
Yeah. So if somebody emails you, it'll get handled by one of those virtual assistants. 
Usually, yeah. 
Yeah. Got it. I have virtual assistants working for me, and they're fantastic, but I need an EA or executive assistant that is kind of on top of my email. I do have help with that, but it's something that I want to have somebody just completely dedicated to that and not have an operations manager also managing my email, because then she doesn't work on the bigger picture stuff. So listeners, if you know anybody who would be a great EA for me, please send me an email. 
Nice. 
Are you looking to grow your team substantially over the next year? Or is 31-ish a good number for you?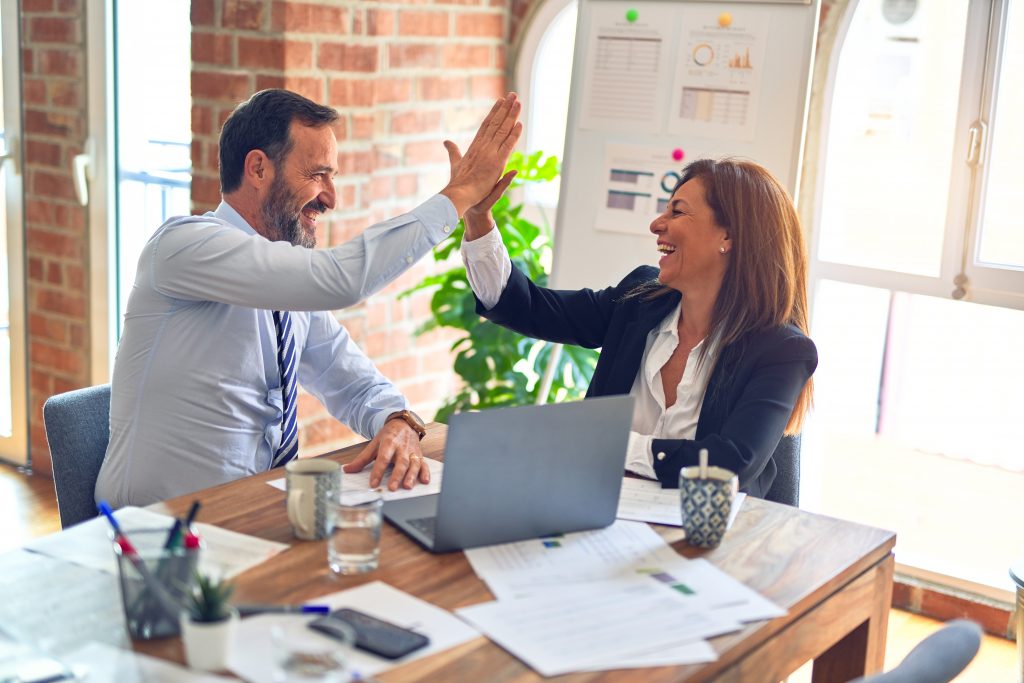 Yeah. So, 31 people, I think the team that we have now will be sufficient as we scale to, I want to say probably around three million a month. We could probably do that with a team we're doing now. Maybe we have to add a couple of salespeople, a couple of enrollment coaches. For the most part, I think we're staffed up to do significantly more volume than we're doing now. So that's a good thing. I am so blessed to just have the best team with the best culture. I mean, everybody's happy to be here, everybody's committed to the mission, they understand the difference that we're making. I mean, they see the winds, the clients are reporting, like, every single day. I go into our Facebook groups in the morning like I log in on my phone and check out our little client Facebook groups. And it's just like, win after win after win. It's like, I don't even have time to sit there go, "Congratulations! That's amazing!" It's like congratulating people on the stuff that they're posting. It's like, we don't have time. It's crazy. So yeah, I think we have a wonderful team and a team I'm very blessed to have. And I think we can go a lot farther with this team that we have.
So what do you tell your clients when they're looking to grow a team that includes, let's say, enrollment coaches, salespeople, and so forth? Then they've been doing the sales themselves the whole time, and now you're asking them to get outside their comfort zone, do something completely new. That is a huge commitment. And the salespeople are probably going to be the most expensive people on the team, maybe even making more money than the owner. So what do you tell them to help them get past that?
Just a couple of things. First of all, you are right. I think that in the beginning, it is very important to do those enrollment calls yourself. Because if you want to build a team down the road, it's really important to know how to do something that you're managing other people to do, if that makes sense. Like, if you ever watched that show, The Profit with Marcus Lemonis, a show on CNBC. It's got Marcus Lemonis, who's the CEO of this company called Camping World. He basically goes around, and he goes to these distressed businesses that are on the verge of going out of business, or they're having big problems, and he kind of comes in and turns that thing around. And what's interesting about this show is that whatever kind of business it is, the first thing he does is rolls up his sleeves and does whatever it is. So like let's say it's a frozen yogurt shop or something, and he'd be like, "Okay, show me how you make the frozen yogurt." "Where do you keep it? Where does it go?" "Let me try this thing." Okay, this is good, whatever. And he gets in there, so he understands the nuts and bolts of the business, right? So it's very important, at least for our clients, that they get that, they build that muscle of being able to do those enrollment calls themselves before they go out there, and they hire a team to do it. 
So when do you hit that point, most of our clients like, look, if you have a $10,000 program, you only need to enroll ten clients a month, and you're making $100,000 a month. So for most of our clients, you can get to 70-, 80-, 90-, $100,000 a month as like a one-person operation. Just maybe you and a virtual assistant, you should be able to get to 100K a month with just that. So when they are ready to expand, what's cool is they're already making a lot of money. And so we have different programs where we can show them, "Okay, this is where you find people, this is how you train them, this is how you manage the team, this is all that stuff." So kind of what's cool about the way that we work is, like I said, we do everything that we teach. There's nothing we teach that we don't do. So clients can sort of follow in our footsteps up to where we're at to this eight-figure business. And we can just say, "Hey, do this, don't do this." "This is how you hire people." "That's how you train people. It's how you manage people," and kind of be a one-stop-shop for all those things, which is great. 
One thing I did want to comment on is that we advocate that enrollment coaches and salespeople should be on a commission-only basis. Which is cool because what that means is if you have a $10,000 program, maybe you're giving a $1,000 commission or something like that. But they're not a financial risk to hire because they're not making a salary. Like in other words, if they don't sell, they don't get paid. And yeah, we have salespeople that are making $25,000 a month or something like that. But the company is doing over a million dollars a month. For us, that makes tremendous sense enough for us to do that. Does that make sense? 
Totally. Yeah. Is there kind of a secret place to go for these amazing commission-only salespeople? Like, Craigslist or something?
I wish there was like a salesperson island or something that you could go to and find these amazing people. No, look, man, it's honestly like any other profession. We all respect teachers, just to use an example, right? But what percentage of teachers are like, I don't know, Edward James Olmos in Lean on Me? Like, what percentage of teachers are like the teachers that are really in there, like super involved? Or what percentage of cops are like Al Pacino, like kicking in doors and making the big bus. I mean, probably, like realistically, 1-3% are the people that are truly world-class at what they do. And with enrollment coaches and salespeople, it's the same thing. If you have a great system, in which we do, and you have great training, which we do, we have a great culture, which we do, you can take people that have never done sales before, and turn them into excellent performers. And so most of the people that are on our team are people that haven't done sales before. And we train them to be great salespeople. 
But for like the 1% of salespeople that are just like legendary, the best place to find those, for better or for worse, is your competitors. You find people that are already working, and maybe even not a direct competitor, just somebody that is doing something similar to what you do. They're doing like phone sales at a high ticket price, and they're doing a one call enrollment, that sort of thing. You can find people that are doing well in other people's companies and then invite them to come work with you. And what we found is that most of the time, even if there is a salesperson who is financially doing well, they don't believe in what they're selling, to be honest. I mean, there are so many programs out there for sale, and so few of them get results, that once a salesperson kind of gets hired, and they get to see under the hood, and they get to see behind the curtain and see what's going on. They understand that the clients aren't getting results, or they're not getting what they're paid for. 
When you have clients that are crushing it, it's really easy for us to go to those people and say, "Hey, listen, man, I know you're making good money over there where you are, but you can come to make good money with us." But the difference is like look at what our clients are doing. Look how happy people are when you feel better about selling this as opposed to selling what you're selling now. And to the right people, that's a persuasive argument. Because you want to be a part of something great, you want to be part of something special. Especially as a salesperson, deep down, you know that you're pitching something that isn't getting it done. It starts to bother you after a while.
Yeah. So how do you go about this? Like being a mystery shopper or something? And then, "Oh, by the way, I'm not a prospect. I want to headhunt you."
No, you do not do that. Because then you're wasting that person's time, they're talking to you instead of talking to somebody who's going to buy something. No, like there are recruiters that do this. Some recruiters will go out there and poach top performers from other sales teams. Word gets around. And the thing is, A-players always know A-players. So when we get someone on our team that's a superstar, most of the time, they know four or five people that they could bring on to do a great job. And so the best people that we've got, believe it or not, come through referral.
Gotcha.
Onboarding should be a natural extension of everything else in the process.
Click To Tweet
But again, it comes down to so many other factors that go into it. You can have the best salesperson in the world. But if you don't have a solid lead flow, they're not gonna have anybody to talk to. And you can have great lead flow and great salespeople, but if your program sucks, eventually those salespeople are going to say, "Hey, the heck with this, I'm done." So you have to have every piece of this to be dialed in. The marketing, the lead flow, have got to attract the right people for the right reasons. The sales process has to enroll people smoothly in a way that feels good. And then the program itself has to just be out of this world, and it's got to be fantastic. And so those are kind of the three plates that I always have to keep spinning, you know what I mean? Like I always have to keep the lead flow crushing, I always have to keep the sales going well, and we always have to keep the clients happy and getting results. But that's the business, and in a way, it's much simpler than most other businesses. Most businesses have to worry about supply chains and manufacturing and…
ERP systems. 
Whatever it is. Like, if you have a donut store, it's like, where are we gonna get our dough? Who's gonna fry it up? There's all this extra stuff that goes into it. With us, it's just the leads, the sales, and then delivery.
Yeah, but you need things like references and testimonials, case studies, and that sort of stuff to kind of grease the wheels make it easy for the person to say yes because you got plenty of social proof and similar businesses that you've taken them through that process or similar constituents or clientele that you've helped, right?
So here's what's funny, most of the people that we work with don't have those things. And it doesn't matter. It just doesn't matter, like the marketing and the webinar itself. So you see, here's the thing, in my opinion, your social proof, and testimonials and reviews, and this is another thing that I think people rely much too heavily on. They're not nearly as persuasive as just getting up there and demonstrating your expertise because reviews can be faked. Let's say you see a great testimonial, you don't know, maybe this guy's had 500 clients, and that's the only five-star review they've ever gotten, and that's the one they're gonna show you. But if I'm talking to you, and I am describing your problem better than you can, as I said before, you are gonna automatically assume I know the answer. And that's going to be automatic in your brain, and you're gonna go, "This guy knows what the hell he's talking about." And that initial perception is usually so powerful that you just can't knock it down. Whereas if I have massive doubts about everything, you're saying, maybe I'll go out there and look for reviews, but that doubt isn't going anywhere. Just because I read a bunch of reviews, I'm not going to go, "Okay, well, I'm not sure about this guy, but I read some reviews." 
Whereas from moment one, I'm like, "This guy's a freakin expert," then I go out there, and I look at some testimonials, and they're good, that's only going to reinforce the perception that I already had. It's not going to change that perception, if that makes sense. So most of our clients who come to work with us don't have a lot of testimonials and a lot of case studies and all that sort of thing. Even if they've been in business for a long time, maybe they've just never bothered to collect them, because I've never really done online marketing before. And so if those things are there, great, we'll use it. If they're not there, it doesn't matter. Because most people just don't trust those things, they just don't. And it's only pretty recently, honestly, that we started involving that kind of stuff more and more in our marketing because we have so many testimonials and case studies. I'm like, "Look, let's just put them out there. But God's honest truth is that I can't point to a direct increase in sales or direct increase in revenue because we started putting that social proof out there. I just can't. It's like the people that connect to our marketing enroll, and the people that don't, don't.
Gotcha. Do you need to demonstrate your expertise in the Facebook ad or the YouTube ad, or it's just really in the automated webinar where that happens?
No. So the core of our philosophy, I want to be clear, when I say to demonstrate your expertise, I don't mean again, giving away your best stuff for free. Like, let me teach you a bunch of stuff so that you go, "Oh, man, this guy's amazing, thank you," and then you never come back. What I mean is, from moment one, the very first word of that Facebook ad, you should be speaking directly to the problems that your audience has. That is what captures people's attention. It's talking about the problems that they've gotten, the hell that they're in, and the heaven that they want to get to. And most people spend way too much time talking about the bridge between those two things. "This is where I got certified." "This is the method that I teach." "This is the system that I use." "I got certified by Guru so and so," "I'm trained in such and such a method," nobody cares about that stuff. What people care about are the problems that they have and the dreams that they have. And so right away, you should be speaking to both those things. And now look at your Facebook ad you have limited space. So you can only kind of get the ball rolling there. But once they get to your registration page, and once they get to your webinar, yeah, you got to get into that stuff. And that ultimately, is what creates that rapport and that authority and that connection.
Most of the time, what gets in your way is not the strategy but your fears.
Click To Tweet
Yeah. Taki Moore says to stretch the gap between the pain state that they're in and the desired end state that they want to be in. So you accentuate the gap between those two states to dial up the pain and make it more motivating for them to take action. And I'm paraphrasing, but is that something that you agree with? Do you think it is part of a successful sales process?
I don't look at it as dialing up the pain as much as I look at it as shining a light on it. And I know Taki, and I'm sure we're both saying the same thing in different ways. I'm just talking about mentally when I think about it, right? If I think about, "Okay, I got a ramp up the pain." And to me, just internally, I feel like I'm kind of stabbing someone and then trying to sell them a bandaid.
Well, he calls it "stretch the gap," just to be fair to him.
Right, it's not my job to create the problem. The problem is there, right? If someone's coming to us, they're coming to us. It's because their business is not working. It's not where they want it to be. If you're a marriage and family therapist, people are coming to you because they're having marriage problems. Okay, great. All we need to do is get in sync with what's going on. So it's not about dialing up the pain. It's just about, look, let's shine a light on this thing. Let's get real. Let's look at what's going on. If you're like a nutrition coach, you might be on the phone with someone, and they might be saying something like, "Well, I got a few pounds to lose." "Okay, great, man. Exactly how much did you weigh when you stepped on the scale this morning?" Do you know what I mean? Like, let's go from the general to the specific. And maybe the general is, "I got some weight to lose." And you can tell there's no emotional connection to it. They're not looking at what's going on. But once we start to drill down to the details, "How much did you weigh when you got on the scale this morning?" "I was 485 pounds." Okay. Now we've got something we talked about, and we are beginning to get clear on the problem that we have to fix. So I'm sure we're saying the same thing. It's just when I'm writing a copy, to me, it's about illuminating what's already there and putting into space what's going on as opposed to creating that pain because that's not my job. You already have problems, and it's just that to get through your day, you don't think about it. But let's think about it, and let's see what's going on here.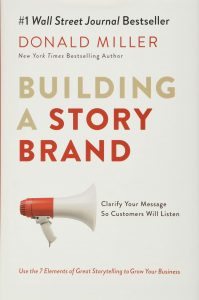 That reminds me, in the StoryBrand (SB7) Framework from Donald Miller, he talks about the internal problem and the importance of identifying what that internal problem is. And in the book Building a StoryBrand, he has the example of CarMax. Are you familiar with CarMax? 
Yeah.
So that they never address the external problem in any of their advertising, obvious external problems being you need a car, we've got a whole marketplace of cars, come buy a car from us, right? The internal problem about buying a car, especially a used car, is the salesperson and the sales process and how high-pressure it is and the information asymmetry, and the fear of getting sold a lemon, and the manipulation and all that. So that's the internal problem that gets addressed in CarMax is advertising. And it seems like that's relevant to what you're discussing about getting real and understanding the problem that they're facing better than they do. Would that be accurate? 
That's the key. I think that people don't go far enough with that, you know? So speaking of the story, people believe that the story is this critical part of the webinar. Like, you have to tell your story. And I just don't believe that at all. I'm like, who cares? If you want to know my story, great, we'll grab a coffee, and I'll tell you my story. But let's talk about you because that's the reason you're here. In our webinars, I spend very little time talking about myself because it's not relevant. I mean, I'll tell you enough about myself so that you know, "Okay, this guy knows what he's talking about, whatever it is." But I won't spend as much time as I can't talk about you. We are talking about your problems because that's what we're here to fix. I think a lot of the time, people's ego gets in the way. I think a lot of the time, people want that significance. They want to be admired, they want to be respected, they want to be a big shot, and it gets in the way, it interferes with your marketing because you're talking about yourself too much. I mean, to me, if Clients on Demand has a secret sauce, the secret sauce is that it's speaking to people directly where they're at in a powerful way, where you're going to tell people things on that webinar that are true, that maybe they haven't even told their wife, maybe they can barely admit to themselves, that's what's going on. But when you hear someone say that, you're like, "Oh, yeah, that's real. I got to do something about this."
Yeah. Speaking of doing something about it, where can we send our listeners to if he or she is feeling the pain of not being able to make enough of what they hope to make every month or every year, and they want to increase their income, their revenue, and change more lives?
Here's the requirement. First of all, right? We can work with anybody, as long as you solve a major life or business challenge in your work. So if you teach people how to play the accordion, I love the accordion, I'm Italian, accordion is awesome. It's probably not a $10,000 offer. But if you teach people how to fix their marriage, fix their health, fix their business, grow their business, whatever it is, if you solve a major life or business challenge, then definitely come and check us out. So if you want to see our sales process in action, you can go to ClientsonDemand.com, and there's a link there where you can check out some of our free training. But if you want to book a call with our team, which I think is what you should do, you can go to ClientsonDemand.com/talk and book an appointment to speak to us, and we'll get into everything. You tell us what you're stuck on, what you're struggling with, whatever is not working, and we'll put our heads together, we'll help you figure out a solution. And if that solution involves working with us, great, and if not, that's cool, too. But either way, as I said before, our goal on that call is just to get you tons of clarity about exactly what's not working and exactly what you should do to fix it.
Yeah, that's great. And you're not going to tell them how to fix it because that's too much information and too much education for that call.
We'll give you a high-level like picture, but yeah, we're not gonna… It would be dangerous. If I was like, "Hey, go to Facebook and run these ads and spend this much money and then call me in the morning." To me, that's the equivalent of malpractice. Honestly, you know what I mean? That's like, walking into a doctor's office, and the doctor says, "Hi, how are you doing?" And you go, "My head hurts," he goes, "Great, here's 200 Oxicon. Go have fun," and that's it. Like, that's not the way you practice medicine. So yeah.
Yeah, for sure. All right. Well, thank you so much, Russ. And I'm sure this was illuminating and inspiring and real for our listeners. So much appreciate it. 
My pleasure. 
All right, and we'll catch you, listeners, on the next episode of Marketing Speak, and I hope you make a powerful next action to grow your business. We'll catch you on the next episode.
Important Links
Your Checklist of Actions to Take
Scale my business so it doesn't have to rely too much on me in the future. When I implement smart strategies and employ the right key people, a considerable part of my operations can be automated, including my profit.

Keep raising the bar for myself. Start with something realistic and work my way up. There is always room for improvement. However, don't let this get the best of me, where I have to slave for countless hours and compromise the important areas of my life.  

Help others, so they help others as well. Let authenticity, charity, and compassion be the key principles for my entire company. 

Follow Russ Ruffino's coaching strategy, which is ad, webinar, phone call, then client. It's a linear way to get clients in the door.

Don't stick to one particular strategy and keep updating. Digital marketing is always evolving. Sometimes the latest trends work better, but sometimes nothing beats the basics.  

Split test my marketing strategies and find out what works best with my audience. Sometimes a simple change in images, wording, and timing can make a huge difference in conversion.

Remain authentic and truthful. Always be transparent about my intentions with my clients. Let trust and honesty be our professional relationship's foundation.

Don't give away too much free information to prospects. Find a way to balance value and intrigue to protect my intellectual property. Besides, people take things more seriously if they've paid for something.

Get coached. Having a mentor to guide me with the most crucial business decisions can help scale my business faster. 

Check out Russ Ruffino's website, Clients on Demand, to learn more about how he helps coaches, consultants, and thought-leaders attract more clients.
About Russ Ruffino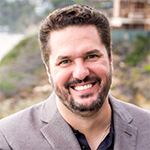 Founder and creator of the Clients on Demand system – the most reliable client-attraction system in the world. He's helped thousands of entrepreneurs around the globe sell millions of dollars worth of their products and services.