This week we have the pleasure of hearing from Josh Elledge, a self-described "practicer of PR." It's clear Josh knows what he's talking about, too; he has been on TV and radio over 1,500 times, has appeared on 75 different TV shows, and reaches over a million readers each week with his syndicated column. His Savings Angel podcast is the #1-ranked consumer shopping and savings podcast worldwide.
Instead of focusing on advertising, Josh has created his success through PR. After his success with SavingsAngel, he created upendPR, which is designed to inspire entrepreneurs and provide a roadmap to successfully increasing sales through PR. In this episode, Josh gives generous and open insight into his methods and strategies.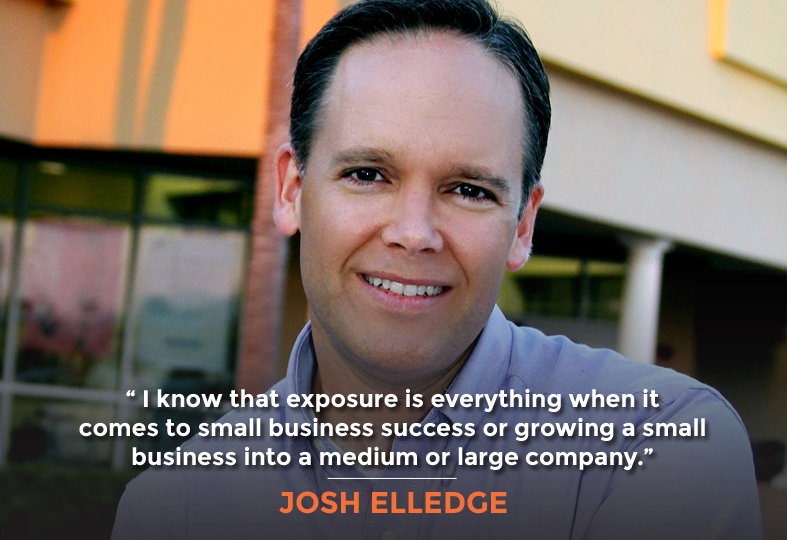 In this Episode
—
Transcript
Hello and welcome to Marketing Speak. I'm your host, Stephan Spencer, and today we have Josh Elledge joining us on the show. Josh is founder and CEO of savingsangel.com. Josh is one of the nation's leading experts on consumer savings. Savings Angel has become a major operation, employing more than 50 employees, grossing more than $5 million a year in sales over the past eight years under $500 spent in advertising. It's all PR. That's what we're gonna be talking about a lot in this episode is Public Relations, how to get free impressions and not have to pay for the advertising. Josh has shared his successful couponing and savings expertise with millions of families. He's a dynamic public speaker, I've actually heard him speak at Podcast Movement and he was fantastic that's why he's on the show because I went up to him after his presentation, I asked him to join us on Marketing Speak. He's also a weekly syndicated columnist for nine newspapers with a total readership over a million readers, 1.1 million readers. He's also been on a number of radio stations, he has appeared on 75 different TV stations across the country. Josh has appeared on TV and radio over 1500 times. It's amazing. I've had nine TV appearances and I got a lot to do to catch up with Josh. Josh is also a podcaster. We're both big fans of podcasting. His show, the Savings Angel Show is the number one consumer shopping and savings lifestyle podcast on the planet where he shares life hacks deals and research strategies for earning and saving more money. Josh is also creator of upendPR.com which is designed to inspire and provide world map for entrepreneurs who wants to increase sales through PR without having to hire your typical sort of PR firm at five or ten grand a month. It's a service membership based website and we'll probably talk a bit about that as well. It's got direct access to over a million media contacts, media monitoring for ongoing story ideas, and all sorts of really cool stuff. Welcome Josh, it's great to have you on the show.
Thank you so much, Stephan.
Let's start with what is PR and what is not PR because I wanna clear up any kind of misconceptions and I'm sure you've heard a lot of these over the years.
In my world, it's kind of interesting because even though I've worked in media a lot and I worked as a journalist, I was in the United States navy as a journalist for five years, owned a small town newspaper for a couple of years, I know that world very well. If we were to wax philosophic about Public Relations, I'm afraid my vocabulary is gonna be somewhat limited because I am very much a practicer of PR and not a philosopher of PR. For me and the audience I typically work with, I work with scrappy start-ups, I work with small business owners who say this is really great, I want publicity, I want a lot of attention, I want of a lot of exposure and I want that because I wanna grow sales, I wanna grow traffic, I wanna grow income. I think to the extent that I were to define Public Relations and some Public Relations purists are gonna cringe at this. I would probably just put it under the umbrella of outward communications. It's really important that we manage what that communication is because ultimately that communication to me means a lot more sales and a lot more revenue for our clients and all of the other small businesses that I mentor to help them generate more income.
So you're a pragmatist and you do not wax philosophical above PR. It's not about kinda stuff you'd learn in school at a Marketing MBA or whatever. It's about what actually moves the needle.
Yes and I'm so glad that you said that like that because we've actually, as a next generation PR firm, we're going through a lot of growth right now. Obviously, any business who's going through some growth, you need to do some hiring. I have found so much frustration with trying to hire recent grads from school who have studied Public Relations. I have vetted zero, in fact, of three people that I've interviewed, have tried out, they just don't get it. In fact, I would much rather hire someone who has listened to a hundred podcast episodes like yours who understand what my audience really wants. In some regards, we're kinda taking the marketing approach to Public Relations. We are using PR as a means to an end. Now, you have to understand that philosophically however, my belief in PR is that even though yes, ultimately, we want a lot of sales, we want a lot of money, the way to do that most effectively is to make sure that our hearts are in the right place and we will get unlimited amounts of publicity and Public Relations work done by being dedicated to serving audiences and serving influencers, particularly those in the media. If you like people and you like giving lots of value to people, you're gonna find the PR as a business owner, as entrepreneurs, sales professionals, as a C level executive, PR is gonna come very, very easy for you.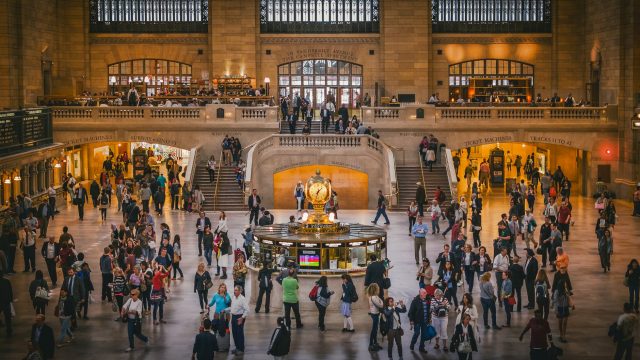 But yet it seems like it can be really hard. You go out to get PR firms to pitch working with you and they come back with these crazy retainers which were like 10k a month and you don't know if they're actually doing any work. They're probably spending 20 minutes sending out a few emails and then the rest of the time they're just sitting on their butts and not actually earning their money, it's just they're relying on the roll of decks.
What you just pointed out is absolutely the thing that gets me to break out the torches and pitchforks simply because I have blown over $25,000 hiring PR firms for my own company Savings Angel, and the results were meager at best. I've witnessed firsthand other small business owners I've talked with, start-ups who've had similar experiences. Now, by and large, most PR professionals are very good at what they do. They are professionals, they're true professionals, I just find that there's a huge disconnect between what the PR industry is offering small business owners and what they truly need and what they can afford. There's just not good solutions out there in the market place. I really reluctantly found myself starting a PR firm two years ago just simply because I explained what I was able to do for my own company and so many other entrepreneurs and start-ups came to me and said, "Oh my gosh, would you speak at our event, would you teach us this, would you help me with this, could you mentor me, could you just tell me what all your favorite resources are." It was really because of that that I said, well, you know, I'm just getting inundated with so many request for help that I really ought to first of all listen to what the problem is. Take a look at what the marketplace is offering. So many small business owners are asking for, "I want this, I want this, I want that." It just doesn't exist in the market place. I guess, unfortunately, it's up to me to provide that. That's what became upendPR. Again, it was again just kind of reluctant but I'm now, it's kinda funny, I'm now in a position where I've got two successful companies and my passions lie in each but I'm kinda getting to that point where I don't know too many good CEOs that can effectively run two companies so I'm actually at kind of a crossroads right now in my life where I'm so ecstatic and so emotionally, spiritually fulfilled with helping small business owners succeed with their own publicity that I'm seriously looking at finding a way to exit my primary company and it's kind of an interesting place to be in.
Wow. The Savings Angel Company that you started this whole PR initiative around got all these TV appearances, all these radio interviews and everything for. Tell us a bit more about what you were able to accomplish and how you bootstrapped that whole process instead of going the traditional PR agency or PR firm route which you started and you abandoned. What was the process and what was the outcome?
Savings Angel is a membership based website and we help consumers cut their grocery bill in half. We're very effective. It's a good service but there are so many good businesses out there. There are so many incredible service providers that we may never hear of. They'll never see the light of day because they just can't get enough exposure in the early days. You have people that are giving up on their dreams, you have businesses that are all just fantastic, would really truly make an impact in the world, but again just because they didn't get enough exposure, we never hear about them. I know that exposure is everything when it comes to small business success or growing a small business into a medium or large company. At the very beginning of launching Savings Angel, I was in kind of a pickle because even though I with an internet development background and a background in working in journalism, I created this great thing but I had no way to bring it to market. A lot of small business or start-ups, I'm just word of mouthing this thing. Got a couple of people to sign up for it and that was great but at that rate, there's no way I was gonna be able to sustain myself. I had recently lost a position as an independent contractor working in marketing. I didn't have that income anymore, I had no income in fact. What I did have however is a degree of comfort in working with the media. Instead of advertising, going the advertising route, Facebook ads didn't even exist ten years ago so I couldn't do that, I could do Google Ads but I would quickly blow through any money I had at that rate and there was no guarantee that I was gonna get the sales that I wanted. I reached out to every media publication, every radio station, every TV station, anyone I could in Southwest Michigan when we launched Savings Angel and I said, "Look, I don't have any money for advertising. I wish I could buy your ads. But, what I can do is…" I shared with them my mission and we have a noble mission, Savings Angel, the reason we do what we do is so that we can help people fill their own cups so that they can then fill the cups of others. If we can help people get free groceries and extra free groceries every single week then I believe that people would be in a better position to give more. By sharing my mission and sharing this idea and my enthusiasm over that and asking is there any way that I could be of service to your audience, can I create a segment? Can I come in every Tuesday morning and share three of the best grocery deals you can get, exactly how you can do that, I had enough people that said yes. The first really big break was a Christian broadcaster in Southwest Michigan who had me on every Tuesday morning and I'd get home and oh my gosh, four, five people signed up and my income went up a little bit. Every week I would do that, my monthly income would go up by $100, $200. I took that and I started doing more. I approached my local big city newspaper, the Grand Rapids Press, and they did a front page of the business action story about Saving Angel. That was my first pretty big day. I think in that one day, we ended up getting around $400 or $500 of new business. Our model is a recurring membership site. Essentially, our income went up about $500 just based on that one article. I was pretty thrilled. That then led to writing for that paper and then that led to being a syndicated newspaper columnist. Now, over 1,000,000 readers every single week. I now do TV, I've done tons of TV, I've done TV in 75 markets. I've been going into my local Fox Affiliate now, we live in Orlando, for over a seven years every Tuesday morning. Every time I make an appearance, I don't have to pay anything, I have to provide a lot of service to that audience to really make sure that they love what I deliver, but as a result, I got a lot of business at Savings Angel and I don't have to pay for it. It's a whole lot better than just selling all the time.
That's incredible. It's not just like a one off TV appearance and then you have to scramble to find more opportunities. You are on every single week and same thing with the newspaper situation. You're syndicated to all these different markets with your column. You don't have to keep running out to find places to get your newspaper article read, it's every week like clockwork.
Yeah. It's a great gig to have and that's really our goal and I've done a lot of pro bono work, I've done a lot of mentoring. That's my goal, I take a look at any start-up and I'm like, "How can we position you as a thought leader or subject matter expert on your way to thought leadership?" Most thought leaders that I know don't have to worry about business much. They're respected in their industry, they're constantly sought after. One of the best ways I know to achieve that level of thought leadership is to just continue to serve in front of as many audiences as possible. I also teach, Stephan, that someone who really wants to get good at this, that they play the long game. Rather than just going well I'm gonna go on air, I'm gonna talk about my book and I'm gonna sell my book and I'm gonna sell my service. Don't do that. Just be someone who can really provide value to their audience. Let's say for example something is going onto the news, the price of healthcare is going up again. Could you provide some tips that would be beneficial to that audience and allow professionals to credit you at the end and do so appropriately? If you become the guest that's always like, "Well, in page 41 of my new book, I go through the three steps, I'm not gonna tell what they are on air, you're gonna have to buy the book." Look, I've seen guests like that and I've also seen guests like that blacklisted from never appearing again. If you can instead be a brand journalist and that's really what we're advocating, is brand journalism. If you could be a brand journalist and truly be a go to reliable source for all of your influencer friends and not just people in the media, but anyone who's got a podcast, a blog, there are YouTube celebrity, there are social media celebrity. Just be helpful to those people, serve those people, and they can do amazing things. They can wave their magic wand and all of a sudden you're an Oprah's favorite things and your dreams will soon come true, I suppose.
So we would hope. I love what you're talking about, you're saying establish your thought leadership, play the long game, be dedicated to serve. You also don't need some sort of hook because you could add something that's really valuable but if it's not timely, it's not relevant to what's going on in the moment, you're gonna have a hard time getting on air.
I really love this question because I've done this before where I'm speaking to a room of business owners, lawyers, real estate agents, entrepreneurs. I say, "Okay, we're gonna do an exercise for the next two minutes. I want you to do two minutes of PR work. Go." I see their panicked look on their faces and I let it sweat it out for about ten seconds and then I say, "Okay, let me ask you, what were you going to do? Like what did you come up with in that ten, fifteen seconds?" And invariably, I hear answers like, "Well, I was just gonna blast out an email to ten journalists. I was gonna pay for a press release." And I'm gonna tell you Stephan that those are probably the two worst things you could possibly do to grow your business. Instead, again, number one which we've already been talking about is work that is going to increase your authority in your space I think is the most important work and you can really make a lot of head way in a very short amount of time. Number two is once you already have a bit of authority, then what I want you to do is something simple, it's called newsjacking, which is just simply you become the eyes and the ears for your industry. To the influencers and journalists that serve a broader audience in a broader niche, I want you to become their go to source for everything going on in your specific industry. When something is going on, I want you to let them know and say, oh, I'm not sure if you're aware, this is big news in my space but this is actually happening. I would love to do a segment, here's three to five bullet points that I think would make great talking points that we could talk about or let me give you some quotes real quick if it's a print journalist or someone who's a writer and you can give them that. That really gets them off to the races. Instead of them saying, "Great, who's sending me a press release? What are they selling?" Because 90% of press releases out there is just somebody selling something. It's not news. If you're Apple or you're Disney and you put out a press release, it's news worthy. But when you're Joe's Plumbing Company and you put out a press release, chances are it's not news. And here's some tough love, nobody cares about your stupid little business. They just don't. People aren't standing around the water cooler talking about you. They're talking about what's on TV, they're talking about what's in the news, they're talking about things that are trending on social media. Those are the conversations, think about it like a dinner party. That's what people talk about. You find a way to be helpful in those conversations and contribute and hopefully you're able to contribute in a rewarding way for the rest of the people in that group. That's what you want to focus on.
Yeah. This idea of sending out a press release because you have a new product or a new version of your product out or whatever just seems to be like manufacturing relevance and nobody really cares whereas newsjacking is looking for what are the trends, what are the most buzzworthy kind of items out there and then kinda latching onto that, providing some added value as you say, serving the audience and then hopefully you'll get more and more gigs out of that and just keep doing this over time, rinse and repeat.
Yeah, absolutely. Again, go very, very soft especially on your first few times that you are in service to that journalist, influencer, or producer. I really, really want you to just play it very cool. If you're a good guest, and you don't oversell, you will be invited back, that's what I want. I would much rather you have 100 segments where you go and you're friendly, you're nice, you're likable and you serve that audience and you go very soft on promoting your own thing rather than that one media hit where it's just sell, sell, sell, sell, sell and nobody liked you.
Yeah, that make sense. One of the big aim should be getting invited back.
Imagine this world, Stephan. You've got 10 major influencers that contact you on a regular basis. If you get that, let's say 10 to 20 influencers that know that anytime they have a question about SEO for example, they send you an email and they're like, "Hey, I'm writing on a story, involves SEO, just hoping I can get a quote." If you had 10 to 20 major, major influencers that commonly asked you for your council on that, look, you're set, you are set for life. That's all you need. If that's the end in mind, how do we get there? Well, we just have to build your authority and start building those relationships. Those are the two most important things that you can do if you wanna grow your business, in my opinion.
Okay. Now, let's say that we're just starting out and we don't have a rolodex and probably some of these millennial listeners are gonna say, "rolodex, why are you using such outdated…"
I knew what you're talking about. I remember those. I never used one but my dad had one, we'll say that.
Yeah, exactly. Let's take that second stage in the process. You've built a little bit of authority and now you want to build your rolodex, you wanna build your contact list of journalists and TV producers and so forth. This is why people go to PR firms, it's because they don't have and they figured the PR firm has that and that's what they're buying.
That really is. I think that the number one reason that companies are willing to part with $5,000, $8,000 a month is for these mystery contacts. While it's true that a PR firm will work very, very hard to cultivate relationships and have people and journalists that they can go to, in my opinion, in the day of Twitter, I just don't think that it's necessary for most smaller businesses who aren't afraid of a little bit of networking. Let me tell you step by step exactly how to make friends with almost any influencer. Step one, again, I can't stress this enough, you need to build your authority, your website needs to look professional, you're going to be judged on it. Look, when we all send these emails, I'm sure we've all received emails where they're kind of unsolicited, we try to find clues as to whether or not we should respond back to this person. We make judgements based on some superficial things. Number one, we look at the pitch, if it's unprofessional there is no way we're gonna respond to that person. You're in this boat. Number one, your pitch is gonna be good and we already talked about that. Number two, your website needs to look great. Number three, your digital reputation. If I do a Google search for you. I promise, if we do a search for Stephan Spencer and maybe the keyword SEO, we're gonna find some really, really good stuff. Stephan, you're an authority in your space. Similarly, if you Google my name, I can tell you exactly what you're gonna find, it's a lot of good stuff. I've worked very hard to contribute around the internet to be helpful to other bloggers and podcasters and as many people as I can and Google will reward you for that. Finally number three, and this is where I wanna get to, is that you need to have your Twitter game put together. There's someone listening right now. I just know when I mentioned Twitter they're like, "I hate Twitter." That's fine. You can hate Twitter. You can also hate the phone. I'm not saying that you need to spend all your time on the phone but you at least need to know how to use a phone. Similarly, you need to at least know how to use Twitter in a way that's gonna get you a lot of PR because, Stephan, it will save you so much money. It replaces what I think is at least, $2,000 to $5,000 a month I what you would normally spend to a PR firm. You still need some tools and some advice and counsel which is kinda where we try to fit ourselves in but here is how you use Twitter. Number one, you wanna make sure that your profile is full and complete. What that means is that you've got good cover art, your avatar, I know you wanna put your company logo on there because you're bashful but it really needs to be your face. For example I've got an account for Savings Angel, I've got an account for Josh Elledge. Josh Elledge is the account that I invest a lot of effort in because that's the one that I use to connect with journalists with and other influencers. That's my face. My bio is a great looking bio, it's got a simple call to action, it communicates my authority, and it communicates something that's gonna get people to like me. Then, you need to make sure that you've amassed a following on Twitter. If you have at least a few hundred people, we're off to the races. How you get a couple a hundred or a few hundred of people on Twitter, it's really simple, you're just gonna need to bite the bullet and engage with people. You start following people that have your interest, you respond to them, you favorite, you like their stuff, you answer questions, you retweet, you make other people look good. If you make other people look good on Twitter, they will follow you. Eventually, doesn't take that long, you can get yourself a couple a hundred followers. There are a lot of tools you can use that can help make this a little easier that we can get into a little bit later but I would just say that that's really important. Once you've got that authority, then you wanna identify. You wanna identify the journalist and influencers that you think are going to appreciate your expertise. You wanna get on their radar by liking, by replying and by retweeting their comments from time to time. Don't be creepy. You gotta be cool about it, right? You can't come on too strong. But if you just show up on their radar a little, by the time you offer to be helpful, they will say, "Oh yeah, I think I know that person that Josh Elledge guy. He retweeted something a while ago." That's what we want. We just wanna get some familiarity with them. Again, I just talked about being helpful is when they write something. You want to participate in that conversation. There are a number of ways you can do that. Let's say that they wrote something and you could say, "I read your article. Really loved it. Let me know if you ever wanna talk about this subject again because I'm an expert in this area and in fact, I know that this is coming up." It's hard to communicate that in 140 characters so you have to kinda be cool with how you use your language but at some point we're gonna make an offer. That offer generally is to help that journalist with their next article. That would be the newsjacking that we talked about, or again you're replying to an article that they wrote and you might want to very carefully, don't try and one up them or anything like that but just offer to be a part of the conversation on that story by offering some new insight into that. It could be maybe sharing with them a link to a blog post that you had written on your take at that particular subject. That might be an example of something. Mainly, we just wanna raise our hands and say, "Oh please, put me to work. Let me know what you need." But you have to give them very specific things that they can use.
Yup, and don't be creepy about it.
Yeah, that'll get you in. I am in the newsroom when people, journalists, 90% of journalists I know by the way actively use Twitter and I'm in the newsroom when I hear that go, "Oh my gosh, this guy, he's just like nonstop." Don't be that guy.
Are you using any tools to help find these people, these journalists and producers and so forth?
You know, you really don't have to do a lot of work on that. Yes, obviously as a PR firm, we have access to very expensive databases that we licensed for our members behalf. That is a benefit that a PR firm would have. They can speed this process up for you a little bit but what you wanna do is you wanna create a Twitter list and you can either make this public or private and you wanna identify journalists and you can search, just do a Google news search and you wanna find those Twitter handles or you could do just a Twitter search. You could search also on LinkedIn would be another place you could find. Broadcast journalists or journalists or writers, booking producers, you could find those guys on LinkedIn as well. But really, it's just good old fashion searching. When you find those Twitter handles, add them to your Twitter list. Then, you wanna monitor that separate Twitter list apart from your own general feed on Twitter because if you're just trying to catch them in your feed, forget it. It's gonna be too much work. You're not gonna be able to keep up to date on what they're writing but if you actively just identify good 5 to 10 journalists and then you get to know what they write about, you wanna look for their special interests, their comments, their biases, their hobbies, what they're doing then that is generally a great little lead that you can use to, again, make friends with them.
If you actively just identify good 5 to 10 journalists and then you get to know what they write about... then that is generally a great little lead that you can use to make friends with them.
Click To Tweet
One tool that I have really enjoyed using, it's from MOZ, co-author of my first two editions of The Art of SEO, one with me was Rand Fishkin, founder of MOZ. This tool is from MOZ and it's called Followerwonk. This tool is fantastic for finding people who are in a particular field or journalists who have cover a particular beat. You just type in a keyword like journalist or reporter or something like that and then you'll find, one of the features of Followerwonk is searching within Twitter bio specifically. That's really a handy tool. Do you ever use Followerwonk?
I haven't yet. It's one of those that's kinda on the list that you can use. We use tools from Vocus and Cision which are kind of in the PR industry. Those are kind of the gold standard for, I know a lot of other PR firms use but I'll absolutely check that out because our users are always asking for more resources and more tools. Our philosophy is that when we license someone, when we use these tools, we don't black box it for our members. We don't pretend that, okay, just give me $5,000 and then we hide behind the curtain and then we say viola. We tell you, "Okay, we're gonna use this tool and we're gonna do an export for you." Or, "We're gonna put your information here and we're gonna make this magic happen." We're very, very transparent, which is another thing that, really in my experience, needs to be a little bit more of, in my opinion in the PR industry.
Yeah, I agree. Cision is one of those tools that a lot of PR firms will pay big money for. Could you describe a little bit what that tool or what that database is all about?
Yes. Basically, it's not cheap. We pay $5,000 to $8,000 a year but basically anyone you wanna know on the planet who's an influencer, we can get you their name, email address, Twitter handle, it's a database, includes exactly what they like being pitched on, how they enjoy being pitched. You could search by geography, by interest, by content that they've created. It's a very, very, very powerful database. In most cases, it doesn't make sense however for a small business to buy a license like that. Finding a solution, maybe a lower priced product, I'm not sure what the price point is for Followerwonk but that would absolutely sound like a better option.
Yeah. I know that Cision bought Help A Reporter Out not long ago. Do you wanna mention a little bit about HARO, Help A Reporter Outand how would that could be useful?
Yes. I'm a huge fan of HARO. In terms of activity, in terms of the PR activity, number one is always increase your authority and be helpful. Number two, that's kind of like proactive PR, then there's reactive PR. Reactive is you're just listening for requests for help. When those requests for help come, you raise your hand and say, "I can help you Mr. Journalist or Ms. Journalist." What HARO is is there are some different levels to HARO. There's the free level that I think a lot of people are familiar with and what that is is that you'll get an email three times a day, 6AM, noon and 6PM, it's filled with a huge list of stories and journalist who say, "Ah, I need an expert in real estate, I need an expert in baking," whatever it is. Pretty, crazy niches that they're looking for. You will read through that email and try to find matches for opportunities that you might be willing to provide a quote or be helpful and you might be that expert that they can quote in their story. What happens is, you along with hundreds of other people, will respond to that inquiry and hopefully, you'll get quoted. If you wanna win at HARO, here's how you win, there are three things you need to do. Number one, beating a dead horse here but you gotta have good authority. If you have a bad reputation, it's like you're clearly not an expert in your field or you're not branding yourself as an expert in your field, then they're probably not gonna work with you. They're gonna disregard you, that's number one. Number two is that you need to give them exactly what they ask for. If the journalist says, "I need a quote." Give them a quote. Do not respond that request with, "I would love to be a helper, I would love to be your friend. Go ahead and email me back and we can exchange a bunch of emails back and forth and I can get you what you're looking for." Uh oh, a lot of times if they tell you what they want and you don't feel like it's enough information to go on, then I just want you to guess. I want you to go ahead and give them that quote, the best that you possibly can. Just say, "Look, I'm happy to tweet this, just let me know if this wasn't what you're looking for and I could turn this around as quickly as possible." As a matter of fact, I just did this today with a journalist at HARO request for my own company, for Savings Angel. One thing you wanna do too if you wanna let them know just like in that response is that you also say, "Look, if you ever need an expert and anything consumer related, please put me at the top of your list. I promise to turn around quotes immediately as fast as I possibly can for you. It's my most important work." If you can develop a relationship and a reputation as being a great, reliable source who's very quick, then they won't even bother with a HARO request next time, they'll just send you an email. That's what you wanna get to. We've got a client, he gets, gosh in May alone, he had 28 media placements and he's just really good at HARO, he knows his niche, real estate, very, very well. As a result now, he gets hit up all the time for that and he got started just doing HARO requests. That's number two, is making sure that you respond directly to what they want. Now number three is you have to be first or you have to be very, very early. As I mentioned, when they put out a request and if it's anything, gosh, some niches are just so big, it's so swamped, if it's like entrepreneurial related, they are just gonna get that journalist, that writer is just gonna get inundated with responses. You have to be really fast. This is where it makes sense to work with an agency like ours because we kick those out to our members really, really fast. In fact in the agency level membership, you could buy this yourself. It's like up to $150 a month for the service if you really, really want to spend a lot effort on this. We just do it on behalf of all of our members so they get the benefit. But anyway, you get those up to two hours earlier before that email ever goes out. If you can get that agency level membership and you're real serious about it, it's like shooting fish in a barrel. You got the credibility, you did what they asked, and you got the response to them before anybody else. You win. If you just do that, you'll get all the media you want if you're serious about it.
You have a client who got 28 media placements in one month, was that all from HARO?
Pretty much, yeah. Keep in mind that they're big, Associated Press, Washington Post, they sent a photographer from an hour away to go to his house just to take a photo of him for the piece. He was talking about the real estate market. There are some pretty amazing things. We have clients that are getting on reality TV shows because of HARO. It's amazing what can happen.
Have you been on any reality TV shows?
I opted out of one. When extreme couponing hit, around 2011, I was very involved with a lot of other bloggers. Just again as kind of a peer, I'm just chatting with a lot of others who were kind of either being groomed for that or they are being propositioned for it. We flatly told them, "No, thank you." Just because we had heard through the grapevine what is was going to become and you have to protect your brand. If it is something that is going to muddy your brand, often times, it's not worth the exposure. For us, we had heard through the grapevine that, initially, the show was going to be designed as a show where they would teach you how to have these amazing results and they would really make this people look very good on TV. Well, it became nothing like that. In fact, it became a show that was much more like hoarders because that's what's gonna sell. We absolutely wanted nothing to do with that because it's really not what I do anyway. I don't teach extreme couponing. We give our members extreme couponing results but generally I recommend that people stock up three months worth, not 300 years worth of toothpaste and all that stuff. But look, if you wanna be crazy, they'll put you on TV if you're crazy. I generally don't recommend that for our clients unless your brand is crazy, then hey, go for it.
Yeah, that's not a good look. What if you wanted to have a column with let's say entrepreneur.com or Forbes or something like that, is this an easy process? Is it hard? Does it cost a lot of money? How does this all work?
Here we go. Step by step. You ready? I could tell you how to become a columnist. More and more publications are seeking after guest bloggers. What this means is they're not gonna pay you, that's okay, right? I don't get paid for any of my media stuff. My syndicated column, they don't pay me and I don't ask for money because it's a great opportunity, it's a brilliant opportunity for me to serve that audience which first and foremost, that's what I love doing. As a result, I would get great exposure so it's a win-win. They don't need to pay me any money. Similarly, you might opt to become a guest blogger and you listed several publications that invite guest bloggers. What do you need to do to become a guest blogger? First off, finding the form to fill out is very easy. Just do a Google search. It is not hard to become a guest blogger but you do need to have a few things put in place before you should do this. Number one, beat the dead horse. You gotta have a good reputation, you gotta be an authority in your space, you gotta work on branding yourself as an expert and contributing in other places. Then, you need to be actively publishing on your own website and your own content needs to be good. You should take the art of being a good writer seriously and really work on your craft of generating extremely valuable content because that's what they're looking for. They're looking for valuable content. They're not looking for junk. What that means is again, keep an eye on what they're looking for in terms of long form, short form. Most of the times, they're looking for medium to long form content. You should be willing to invest a lot of effort into creating your own content and then you're gonna use that to showcase your work to them. I'm just gonna tell you that in most cases, if you are halfway decent, these publications will take you. They're not really picky. It's not like they're paying you for a job, it's a great win for them, they get free content, they get content that's gonna attract a lot more eyeballs to their site, a lot more eyeballs to their ads. Look, there's a lot in it for them. Now, for you, it's good, it's exposure. Now, I would not do this. This type of work, I would not do this if your ambition is, "I'm going to get published on Huffington Post and these people are gonna read my article and they're going to click through and they're gonna start buying all my stuff." Don't do it if that's what you want. What you should do it for is to further build your authority and further build your brand. Here's what you want. Number one, yes, you are gonna build some relationships. Normally if you have the opportunity to be in the media even if it's like, "Well, I don't really have a lot to gain from it." Do it anyway because I want you to form the relationship. Being a guest blogger, you're not gonna build as many relationships, they generally just have an editor that'll you'll work with and it's a pretty simple process, pretty cotton dry. If your stuff is really good, they will promote it but at the beginning, if you're just kinda getting started, they're not gonna promote it. You're not gonna get that many eyeballs on it so what I want you to do is I want you as the guest blogger to handle the work of promoting your column on their website. If you can drive a lot of traffic to that page and if you can get a lot of social engagement and if you can get their ads clicked on, then absolutely, they're gonna take better care of you. Now, what's in it for you, is I want you to share every time you're published with your existing audience. I also want you to put a big logo, oh not necessarily big, but I want you to advertise on your front page, "Hey, I'm the guest blogger for Huffington Post about SEO or about baking pies," whatever it is. I want you to advertise that because it's going to allow you to increase your value, it's going to allow you to increase your speaking fees, it's going to allow you to raise your prices, it's going to increase your conversion rate, it's going to allow you to get more business out of your existing audience. That kind of stuff, between you and me Stephan and the person listening to us, it's not hard to do. Anyone can become a guest blogger. That's okay. You don't have to tell your audience that. They are going to be impressed. It's like when you get on TV, if you shared that on Facebook, your friends are gonna be like, "Oh my gosh, that guy was on the TV." It's impressive to be in the media and it's impressive to be a guest blogger or guest writer for Entrepreneur magazine. Go for it. You're gonna get some good stuff. Just make sure you know what to do with it once you get it.
A lot of these sites will just have a form or instructions right on their site about how to become a contributor. I didn't have any contacts at lifehack.org for example, I just followed the instructions on the web page on how to become a contributor, filled out the form, and then I sent my first article in and they published it. Now I'm a contributor to The Life Hack. It's not that difficult but you do have to add value, you have to create great content. When you said long form content, medium form content, can you define those in word length?
I don't know. I don't know what the numbers are. I just know a long article versus a medium length article. Trust me, they will tell you exactly what they're after. If they're working with a lot of guest bloggers, they're going to have some very specific rules and guidelines that you'll need to follow.
The quality of the content is important but so is the consistency right? If somebody is an editor at Inc. magazine, or inc.com or forbes.com, entrepreneur.com and they're looking at bringing you on board as a contributor, they wanna know that you are going to be consistently contributing every week or every two weeks or whatever and not just one off.
That's another thing that you really need to strongly consider. They don't always require that. Sometimes, you might find one that's just whenever. But yeah, usually they're gonna want consistency. Are you really willing to commit to that or would you just be better served by just producing better content on your own website and doing everything you can to further syndicate or further promote your own work. Again, these are questions that I think based on your content marketing strategy, you're gonna have to answer. I just know that if you want to build your reputation, yes, this is absolutely a strategy to build your reputation and authority. Again, work with the editor and just say, "Look, I'm going to commit to a weekly or biweekly article for the next four or five, six months or whatever." Just communicate with them. They're really gonna tell you yes or no or they'll likely tell you what their terms are and you just, if you wanna play, great, you're gonna play by their rules.
Typically, with the rules that they have, are you allowed to repost that article on your blog or do you just kind of reference that you have an article in that particular publication?
Most cases that I understand and that I've heard of, no you're not. You're allowed fair use and fair use, I think you probably want to either check a legal website or an attorney but generally, you can kinda find what those guidelines are. In theory, you could probably create a post on your site highlighting your post over Huffington Post and yeah, they would be happy to send you more traffic their way. You have to figure out what you can get away with. Certainly, they would really love for you to send all your social media traffic to their site.
Right. And then there's benefit to when you're doing that because now you got the social proof, check out my latest article on the Huffington Post.
It's really important that you're comfortable in bragging about that because it impresses people and it's gonna help you make more money.
This is all about social proof like you talked earlier about have that logo prominent on your site like Huffington Post or Inc. Magazine or whatever because that really conveys that authority and power like, "Hey, I'm a published contributor on such and such website."
It will even impress investors. This goes the same for any media. We work with a lot of very early stage startups who are like, "Look, we're talking to several investors and we just want something to kind of grease the wheels, can you help us get a little bit of media attention?" Absolutely. We get media attention and all of a sudden the investors are like, "Oh, okay. This is a train that's moving. This company has social proof. There's already a buzz about what these gals are doing, what these guys are doing.
Perfect. One last question, going back to this topic of getting rebooked on whether it's a TV show, radio show, or getting a follow on article or quote from another journalist, is there any particular secrets to success there beyond what we talked about of having the authority and adding value and not being hard selling products and services like for example, do you wanna have a pitch in hand ready to hand over to the TV producer after you've done a successful TV appearance before you leave the studio. What are some of the tips that people could take away and start using right away?
Again, we kind of talked about making sure that you're not selling, they're really going to appreciate when you do that because when they have guests that sell, they don't invite them back. They will remember next time you wanna pitch them on something, oh no, it was kinda icky. We all know what selling looks like, feels like, sounds like, just really refrain from doing that. When you're on, specifically with TV, which I do a lot of TV. You can get away with two mentions of your brand if you do it in story form. You're just telling a narrative about your work for example. You just have to be really smooth about it but three is way too much. One thing that we didn't mention that I forgot to include, and this is really important too, this is gonna help build your authority, is making sure that you have resources all put together for your media outlets that you work with. You're gonna build a press kit. Press kits are not rocket science, they're not hard, it's basically just a page on your website that communicates to any influencer or journalist, it is really easy to work with me. I've been doing this a lot. As a matter of fact, you can go to savingangels.com, or you can go to upendpr.com, go copy my press kit. I don't care, just have one. There's no right or wrong answer, there's elements that you wanna have in the successful press kit, but by having one, this is gonna make sure your success rate in pitching and in your question repitching goes much better because they're gonna say, "Hey, this guy or this gal is really working hard to make our job easy. I'm just telling you. Being a journalist is a hard job. It is very stressful, generally unless you're at the top of your game, the pay is not real good, hours certainly are horrible, the stress and turnover are terrible. Anything you can do to make their job easier and absolutely do it, if you'll just help enough people get what they want, you'll get what you want.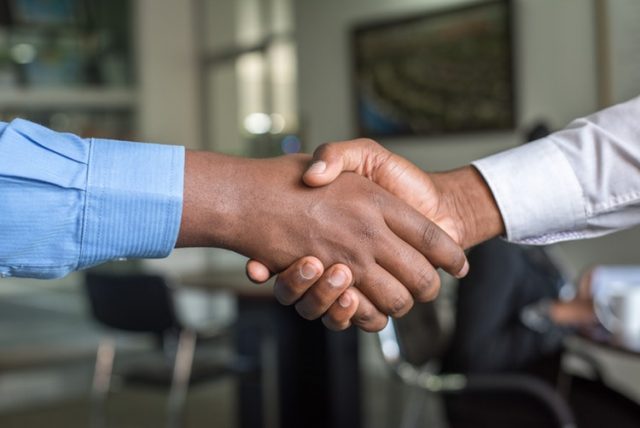 That's great. Are there any particular components or elements of a press kit that you wanna highlight that are important for somebody to include?
Yes. Make sure you have a couple of versions of your bio. You have a very, very short version and you have maybe another version of varying links a little bit longer than that. By short, I mean like three, four sentences short. It needs to be really tight and punchy. Also, you need to make sure that you've got great photos, high res version, high res photos of you on that page so you obviously show the lower res version on the site, let people know, "Hey, click and you'll get a high res version of my photo that you can use for any print publication. You should have information about your products and services, it's an executive summary, no selling, just facts about how your product works, what it does, why it's unique to the market place, that sort of thing. You should have a list of questions that people could ask you. Sometimes, journalists are like, "Oh my gosh, I don't even know what to ask you." If you could say, "Look, here's eight questions right here." I've had it happen all the time. People ask me my own questions. That's great because you generally will know what the answers are. The interview should go pretty well. Also, if you are an author, I want you to have a section that says, and it's titled just like this, "How to sound like you've read my book?" Because I'm gonna let you in on a secret. They never read the book. They always say that they browsed it, they skimmed it, they went through it, they don't read the book, they don't have time. Once in a great while and if it's really a great book and you're really a great big author, then they will. But most of the time, they're just gonna do what they can to sound like they've read it. Make their job easy and that's gonna go a long way.
Yeah, make them look successful and skilled.
Oh my gosh, they're gonna love you for that.
I think we covered a ton of stuff here. Thank you so much for adding all this value. Now, what if somebody wanted to work with you, work with your firm on getting more PR and not use the traditional kind of five, eight, 10k a month kinda route but more of the membership site, software as a service and some help type solution that you provide, how do they work with you? How do they find you? What's the process?
We've got free resources, we've got do it yourself solutions that are very, very low cost, we've got done with you solutions, and then we do some light managed PR work where typically we don't take clients who wanna pay us more than $2,000 a month, it's just not our niche. We refer those out. If you're a start-up and you're looking for maximum ROI from your PR dollars, then that's kinda what we really focused on in designing the services that we're being requested. I do free workshops, I've got free webinars, I've got lots of audio that you can listen to. But our goal is really to create organizations, even small organizations, that are just really PR savvy and they can organically just attract all of this media attention on their own. That's kinda what we offer. Of course, for those who are super busy, we're happy to do that but just know that we don't like the whole rack up billable hour model. We like to just get in, get the job done, and get you successful, help you make connections and then we step out of the middle of that and just let you roll with that as much as possible.
Awesome. That's upendpr.com for reaching out and getting these kinds of services of set up.
Yeah, absolutely. We do a lot of joint ventures as well with marketing companies, SEO companies. If you're looking to add additional services, we're happy to be either a white label silent partner or joint venture with you in some way. If nothing else, just hit me up. Let me know. We love collaborating. I love doing business through collaboration more than anything else.
Perfect. Okay, thank you so much Josh. Thank you listeners. I'll create a checklist of action items to take based on what Josh and I discussed in this episode. Go to marketingspeak.com for all that and also transcript. Go to upendpr.com and check out Josh's various resources and you might wanna consider signing up for a service.
Yeah. Stephan you know what? I'm feeling generous. If you don't mind, if I can give a free gift, there's nothing for sale, go to upendpr.com/fire and you can have my $100 Twitter publicity mastery course for free. If it asked you for a coupon code, just enter the word 'FIRE' and you can have it for free and there's nothing for sale. If I can help make thousands and thousands of other business owners successful, then I know it always just comes around.
That's such a fabulous, generous offer. Thank you so much Josh and thank you listeners too for paying attention and for applying this stuff into your business because the only value comes from actually applying the knowledge that you've learned. Thank you everyone and we'll catch you on the next episode. This is Stephan Spencer signing off.
Important Links:
Your Checklist of Actions to Take
☑ Josh started getting exposure for SavingsAngel when he went to local media companies, offering to provide value for them and their listeners instead of paying for advertising. Figure out what value you can provide, and then offer it to several potential outlets.
☑ Serving in front of as many audiences as possible is one way to position yourself as a thought leader or a subject-matter expert.
☑ Playing the long game leads to more long-term success than focusing on your immediate goals. Sit down with a piece of paper and make two lists: immediate goals and value you can offer. Focus on the latter.
☑ Make a list of influencers who you know, then come up with one or two ideas for what you can offer each of them. Then reach out, make these offers, and follow through with excellence
☑ "Do two minutes of PR work. Go!" Take a moment to come up with a short list of what you would do in this scenario. If your answer involves an email blast or a press release, work on reframing your thinking.
☑ Start newsjacking: (1) Find something that's going on in your niche, (2) Approach influencers you know and inform them about it, (3) Give them a list of bullet points or quotes, and offer to go in front of their audience to talk about it.
☑ Having a professional-looking website can make all the difference in the number and type of responses you get. Have a few of your most bluntly honest friends and acquaintances look at your website and give you advice, then update your site accordingly
☑ Your online presence is another deciding factor in how people respond to you. Google yourself and assess the results with an eye toward whether they demonstrate you providing value.
☑ Josh emphasizes the importance of Twitter in getting exposure. Update or overhaul your Twitter account today. Make sure your profile is full, compelling, and complete, with your face (not your company logo!) as your profile picture.
☑ One of Josh's recurring points is the importance of creating value for your audience, whatever form that may take. Set aside some time each week to craft a piece of medium- to long-form content.
About Josh Elledge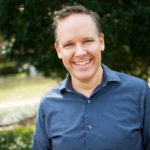 Josh Elledge is on a mission to help entrepreneurs attract the perfect audiences!
He is Founder and Chief Executive Angel of SavingsAngel.com®, and has emerged as one of the nation's leading experts on consumer savings.
Josh has shared his successful couponing and savings expertise with millions of families, both online and in person as a dynamic public speaker, as a weekly syndicated columnist for nine newspapers (with total readership above 1.1 million readers), and on a number of radio stations, and regularly appears on more than 75 TV stations across the country. All told, Josh has appeared on TV or radio more than 1500 times.
Josh is also a podcaster. His show, The SavingsAngel Show is the number one consumer shopping and savings lifestyle podcast on the planet. Josh shares life hacks, deals, and researched strategies for earning and saving more money.
Through the years, Josh has consulted hundreds of successful entrepreneurs – assisting them in creating the same sort of success he's earned. That consulting eventually led to the creation of upendPR.com – which is designed to inspire and provide a road map for entrepreneurs who want to dramatically increase their own sales by attracting the perfect audiences without the typical expense associated with a PR firm.
Josh served in the US Navy for five years during operation Desert Storm. Passionate about his family, physical fitness (an avid fitness geek and marathon runner), and performing improv comedy, Josh now resides in Orlando with his wife and three children.