For those of us in the United States, it can be hard to imagine life without Google — but for the 1.4 billion people who live in China, where Google doesn't work at all, that's the norm. Instead of Google, a search engine called Baidu has about 65% of the search engine market share in China. Similarly, instead of our familiar Facebook, China is hooked on WeChat, with over 700 million people using it (most of them daily).
Today's guest, Allen Qu, is an expert in these important (but, in the United States, lesser-known) platforms in online marketing. He's the CEO of Netconcepts China, which may give you some insight into how I know him; he was one of my employees at the original Netconcepts, which I founded. In our conversation today, he goes into great depth on marketing on Baidu and the functions and uses of WeChat.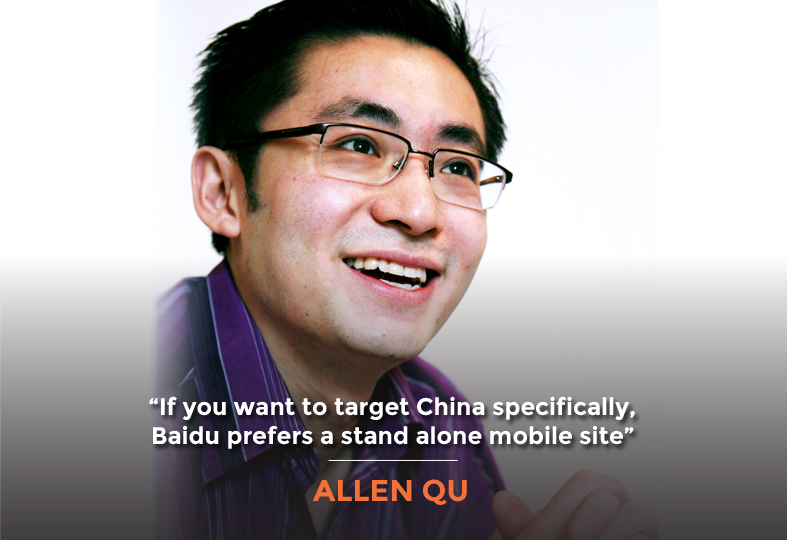 In this Episode
—
Transcript
Hello and welcome to Marketing Speak. I'm your host Stephan Spencer. Today, we have Allen Qu joining us. Allen is CEO of Netconcepts China which has more than 200 staff across four offices in China. Allen is also professor of online marketing at Beihang University and adviser at Baidu College, founder of China SEO Ranking Awards, SEO University and of the Global Cross-border E-Commerce Association. If the Netconcepts brand sounds familiar to you, it's because I founded Netconcepts, an interactive agency back in 1995. Allen worked for me at my Netconcepts' New Zealand office before heading back to China to start up Netconcepts China as a joint venture. I'm really excited to have Allen on as a guest today on Marketing Speak because I don't know anyone more knowledgeable about marketing on Baidu, the biggest search engine in China, than Allen. Hi Allen! Thanks for joining us today.
Thank you, Stephan.
Alright. Let's dive into Baidu. What are the most important things for people to know about optimizing from an organic perspective or Baidu?
If we look back to last year, I think the biggest news, the biggest change as far as the algorithm updates was the decrease of the Baidu's [00:00:33] adjustment spots. Baidu used to have the turn spots on top of the organic search results. But last year, due to the Chinese government's involvement, Baidu may reduce the testament from ten to five spots. First of all, it helps for the organic search traffic since last year. I'll say that's the biggest news since last year. But on top of that, Baidu keeps changing or updating, especially along mobile traffic. Now, Baidu has about 70% traffic coming from mobile. There have been updates in the algorithm on mobile quite a lot. Baidu published that the protocol called IMP is similar to Google's AMP. That's something Baidu pushed a lot since the start of the year as well. There have been updates in some algorithm which they call [00:01:37], that's about connecting applications with mobile sites. Also, they have been updating a few other algorithms on mobile including the Ice Bucket algorithm 4.5, that's about punishing the status rates interface for mobile sites. I think the algorithm updates are on mobile as well [00:02:04] Baidu in the last year. Also, Baidu has been working on taking the updates around content quality. They have been updating a few algorithm updates in the last 12 months or so just for encouraging some high quality original content but also punishing some low quality and copycat content. There's a few algorithm updates around that. I'll say the mobile content quality update are two of the most important Baidu did in the past. Also, apart from that, they have been trying to upgrade the artificial intelligence of their knowledge search. They have kept doing some background updates around that to have, at least they're trying to program more intelligent outcomes based on their artificial intelligence algorithm. Apart from that, the last thing maybe is around data security. They are trying to update a few algorithm to protect the security issue of the stats including switching from HTTP to HTTPS and also other field algorithm updates for some security leaks.
Wow. It sounds a lot like Google but maybe a little bit behind. It's HTTP to HTTPS, the Knowledge Search instead of the Knowledge Graph and IMP instead of the AMP, the Accelerated Mobile Pages that Google launched. It's very, very similar. They even have cute nicknames for their penalty algorithms like Penguin and Panda.
Exactly. By the way Stephan, they followed Google's footprint. More or less, at least the direction is the same. Also like you mentioned, Baidu even has a history back in the last couple of years, they started to pick up on that as well. They started naming each of their major algorithm updates.
What are some of the names of their recent updates?
Actually, the recent one is they called Blue-Sky Algorithm. That was launched November last year. That's for cleaning the low quality website content. The purpose is to give the Blue-Sky back to the users that's why we called it Blue-Sky Algorithm Update.
Interesting. Let's kind of frame this for our listeners. Why is Baidu such an important search engine for the Asian market? Let's say a westerner was trying to target the Asian market and sell products or market to those people, how big is Baidu in comparison to other search engines and does Google even figure into the equation at all?
Actually, Baidu is mostly for China. As you know, it's the second largest in internet marketing in the world. But in China, Google doesn't work at all. We don't open Google at all. That's why if you're tapping into the Chinese search engine market, Baidu is definitely the largest player. Actually for the international search engines, Google doesn't work here, Bing does work but Bing only has about less than 1% market share in China. That's why that makes Baidu as a default search engine in China with about 65% market share. It's definitely the number one and the most important search engine to use in China.
What are the other search engines in China that make up the rest of that? What's number two and what percentage is the market share for that one?
The second largest is called Sogou. The largest shareholder is Tencent. And also another big shareholder is Sohu which is one of the largest. Those companies back up Sogou. Sogou now has about 18% market share in China after Baidu.
Is it very different to optimize from SEO perspective for Sogou instead of Baidu or are they pretty similar to each other?
Honestly, algorithm-wise, they are quite similar. Baidu is still more advanced than Sogou. Substitution of their search algorithm. The difference is, because Sogou is backed up by Tencent, we think WeChat for example, WeChat now is definitely the most popular application, almost everyone has a smartphone in China. Within WeChat, the WeChat search is backed up by Sogou. Baidu cannot tap into WeChat data but Sogou is there. And also, Sogou actually owns the most popular chinese input system in China. As you know, for chinese people, in order to type chinese characters into the computer or smartphone, they have to use chinese input system, and Sogou owns over 90% of that market. It means almost everyone in China who types Chinese uses Sogou input system. They collected all the data from their input system. They try to connect their input system data with the search data. They have been trying something quite interesting there as well which Baidu doesn't have. The short answer is they have a lot of similarities like their search algorithm. Sogou definitely has something over on social integration, social search and also some other data integration beyond Baidu.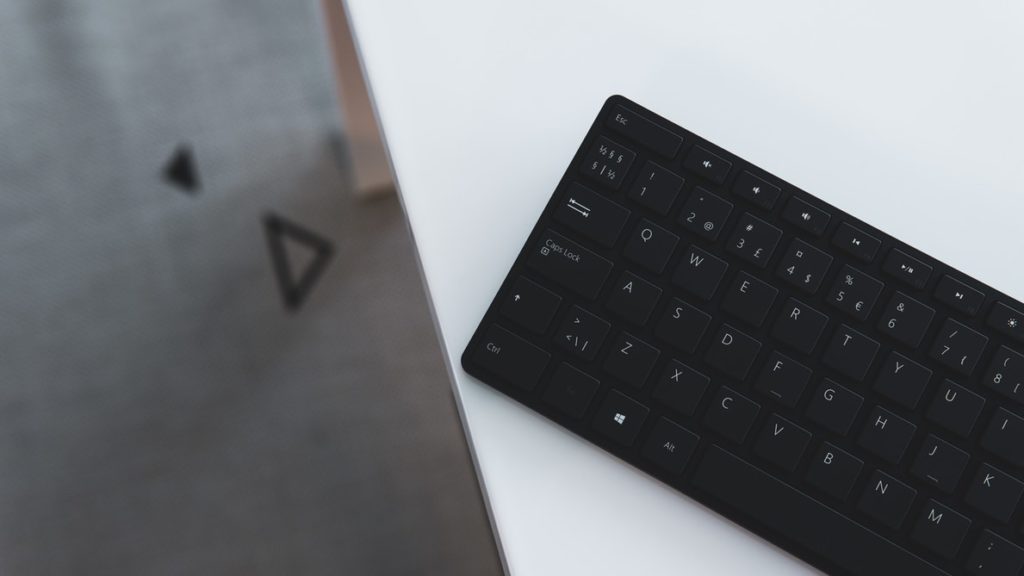 Very interesting. The kinds of projects that you get and engagements as an agency, and you have offices in Beijing and what other cities?
We have offices in Beijing, Shanghai, Shenzhen, and Tianjin. Four cities in China.
Alright, wow. Do you want to share how big your agency is in terms of number of staff?
We have about 200-ish people across these four offices now.
200 and some people. Wow, that is amazing.
Thank you.
Congratulations. Very cool. Do your offices cover different aspects like online marketing? In China, do you cover other markets besides China? Do you help your clients for example optimize in terms of ranking higher in other parts of Asia or is it pretty much focused just on China? Do you have different offices that focus more on paid search and others on SEO for Baidu and Sogou? Just a little inside view of your company.
Sure. Beijing is still our headquarters because of two reasons. One is Beijing is still the center of the internet in China. We have the headquarter in Beijing which is either to attract the talents and also because I think 80% of the major internet companies are in Beijing. It gives us access to those internet related companies including e-commerce, media especially also like Baidu, Sogou, all the search engines are located in Beijing. It's easier to work with those companies as well. That's why Beijing is still our headquarters. On top of Beijing, we have the Shanghai office. Shanghai, they share a lot of similarity with Beijing which is where most headquarters are located but the difference is Shanghai has more financial institutes and also fashion companies, international companies. For example, lots of luxury brands like Louis Vuitton, Estee Lauder, something like that. They all have their headquarters in Shanghai rather than in Beijing. Our Shanghai office, they deal more with international brands especially from fashion and financial industries. That's the benefit of Shanghai. But for our Shenzhen office, we call that as the center of Sales in China. The Sales in China is considered hot for chinese manufacturing and also recent years it's been famous because of technology companies, Huawei are all located in Shenzhen. Except tapping the local clans in Southern China, our Shenzhen office also functioned as a hut for outbound marketing. Because in Shenzhen, we have lots of manufacturers of chinese brands who target overseas. We also have a team there to help these chinese companies to do marketing globally, either on Google, Facebook, etc. That's the three major offices that we have. But also on top of that, we have a fourth one which is Tianjin which is about 100 kilometers away from Beijing. Tianjin is also a major city in China but they definitely have lower cost than Beijing or Shanghai. We have the operations center in Tianjin for content writing and also for other kind of creative work who doesn't need to face clients everyday. That's how we distribute these four offices.
That's fascinating. It's like you're going "offshore" within China itself to a lower cost center for labor within your own country, very interesting. The content writing is for what, for getting links, for getting social shares, or both? What sort of content?
One big portion for that is for website content because we started to do an all around part of the client website from building the website itself, the system, to content support continuously. We have big teams there who would write the original content especially for financial industries, fashion industries, etc. There's a team specifically for writing those website content but also another team for example for writing some social reputation content, for blog posts, etc. That's more about social content. Also, we have a team there for pure social content, especially if I was writing some WeChat campaigns so that continuously produce the social content, original social content. We have a social team there as well.
You mentioned original content, I'm guessing that there's some sort of some duplicate content filter for Baidu like there is for Google.
Baidu has been trying to do that in the last few years following Google's footprints. They have quite a few algorithm updates and also some called encouragement plan for webmasters to write original content, or at least train them to create more original content.
Is there a big problem with scraper sites stealing content from other sites and posting it on their sites without permission?
Yeah. I think there has been in that [00:15:13]. Maybe two or three years ago, there's a lot of duplicate content. But now, I think it's getting way better than before. At least they're getting better and better everyday.
Let's say that there are technical issues that create duplicate content on a website, that happens in the West quite a lot. The canonical link element, canonical tag is a solution that search engines came together to come up with in the West like Google, Bing, Yahoo! all get behind this as a standard, is the canonical link element something that Baidu uses as well or is there another way that they provide webmasters with the ability to identify content as being duplicated within their own site?
Yeah. Baidu has a webmaster center so they encourage people to upload their original content. Once they published on the site, they can sue the webmaster as well. That's one of the recommended way by Baidu. I would say, officially, that's the major [00:16:36] by Baidu.
Got it. Let's talk about the Baidu webmaster center. Why do you want to create an account on webmaster center for Baidu and what sort of tools, reports, and so forth do you get? Is it pretty much a copy of what you would get in Google search console or are there different features?
I think Baidu webmaster tool search rate got better and better in the last couple of years. They have some pretty good tools there. You can upload your website feed and also, like I mentioned, your custom made original content once you publish and also when you're switching your site from domain to another or you're shutting a portion of your site down temporarily, you can use some tools there to notify Baidu. Also, for example, if it is your own company site, you can do it using Baidu webmaster tools to verify your official site. They have been updating the webmaster tools quite a lot in the last days, especially last two years. We're getting some new features almost every month. It's definitely recommended for all the websites in China now.
Got it. Let's talk about link building. Is the Baidu algorithm primarily based on links like Google has been? If so, what's the process for building links in China that works for Baidu?
The link building actually is getting less and less useful. The importance of link building is definitely getting less and less important. Baidu now [00:18:54] doesn't contradict. That's why the low quality links actually doesn't work. That's at least something we don't recommend to our clients. Also, through our experiments, Baidu not only recommends the high quality links, only  a small portion of links are considered as high quality links. Rather than that, it really doesn't work. The difference between Baidu and Google, social links I would say is one of the shortcomings of Baidu. Because Baidu itself doesn't have a big social network. And also for other popular social networks mostly owned by Tencent are Alibaba and they have poor integration with Baidu. It's difficult for Baidu to get data and also for Baidu to integrate those data. That's another difference of Baidu, it's the social links, it doesn't really work on Baidu.
I see. Let's say that you build a bunch of low quality links, do you end up getting penalized or does it just not help you at all? It used to be with Google that you would get your whole site demoted with Penguin, you can still get a manual action for your whole site or for part of your site if you are too aggressive with low quality links. But now, with Penguin at least, you just get those links value taken away. It's not like your whole site gets demoted, those links that are low quality get devalued. Is it similar for Baidu or is it more penative, how does that work?
I think it's more like Google, like Penguin. Unless those links are really bad, or illegal websites like gambling websites or graphic websites in China, unless your links are getting from those really low quality websites, you can be punished or penalized. Otherwise, like you mentioned, it's more like Penguins, it doesn't count.
What if you didn't get any high quality links at all? Let's say your brand new website, do you stand a chance of ranking or do you really need to work on building those high quality links in order to rank in Baidu?
High quality links does work a lot for sure if you can really get the high quality links but getting high quality links is definitely becoming more and more difficult. Other shortcuts including you get some authorities within the Baidu community. Baidu search, Baidu have lots of content for that, Baidu Q&A, Baidu Documents, Baidu BBS. Actually if you can get your stat or your content synchronized through this other Baidu networks, that will have some data as well.
Are there a bunch of different vertical engines for Baidu like Google has? Google has got Google Search, Google Images, it's got Google Shopping, Google Scholar, lots and lots of different vertical engines. Is there an equivalent for Baidu?
Yes. Most of them are quite similar. The differences are like you mentioned, Google Shopping, something like that is quite good but Baidu is weak on shopping search engine. That's something strong by Alibaba. Baidu is stronger on the content networks for example the Baidu Wiki. That's something Baidu is surely good at. Something like Baidu BBS. Baidu is quite strong on those content networks. That's something Baidu is doing better than Google.
I see. Baidu Wiki is their equivalent to Wikipedia then?
Yeah exactly, and it's the largest in China.
Interesting. A whole other world and one I'm not familiar with. Do people, webmasters, get manual penalties from Baidu? Is that something that's a very rare occurrence?
Yes, actually. Baidu has a webmaster team. Actually, for example, recently in the last few months, they publicly announced a white and black list for websites. They will manually select good websites and publish that publicly. Also, they will publish blacklist as well for low quality links. It's kind of a routine so they do that manually to encourage the good websites and punish the bad websites.
Okay. Is there a primary spokesperson at Baidu for webmasters?
Yes. I do think there's a single person who really stand out but there's a team. They used to be quite close so it's very difficult to speak to one from Baidu within the webmaster team but in the last few years, last couple of years especially, they have really improved as a team who speak publicly and they do the country tour. Every month, they will talk about master. There is a team there handling the communications.
Cool. What's that conference circuit like? Because here in the States for example, you have SMX, Search Marketing Expo, they have SMX East, West, Advanced, they've got some more vertical, Social is a vertical that they cover and have a conference on. Is there an equivalent to that in China or Pubcon type of equivalent? What are some of the conferences that are important for SEO inside of China?
There are quite many online market related conferences, different work codes or topics. But for SEO related conferences, I'll say that they're not that many anymore. The largest one what we have every year. We have been doing what we call China SEO Ranking Award Conferences each year, in the last six years. Last year we had our sixth SEO Ranking Award Conference in Beijing, Shanghai and Shenzhen. We are going to do that this year for the seventh year. I think our conference actually now is the biggest for SEO in China.
Interesting. How many people end up showing up for that?
Last year in Beijing, it's about 1,000 people in Beijing and about 300 or 400 for Shanghai and Shenzhen each. Altogether, about close to 2,000 across these three locations.
You put on that conference, your company, your team put that on?
Yeah, that's right. We started six years ago. This year would be the seventh year.
Amazing. That's quite a task to take on. Produce your own conference, you have to find speakers, you have to make sure that enough tickets are sold to cover all the costs and everything. That's a lot of work!
It is. It's kind of painful each year. Especially in the first few years, every time we start to think about that, we want to give up. But luckily, we didn't give up. We're not giving up.
Very cool. What would be some of your SEO clients that you can name that are really impressive?
We have quite good quality clients. In e-commerce, we work with at least the top 50 companies in China. For example, in insurance, bank industry, we work with at least the top three insurance companies out of top five in China. For luxury industries, we work with Louis Vuitton, we work with Schwartz brands, we work with a few of those international cosmetic brands as well. For travel industry, we work with AirBnB in China, we work with a few airlines that fly in China and also for education industry, we work with some companies like New Oriental which is the largest education group in China and also with FMCG, we work with a few big brands as well. For electronics, we work with LG, Huawei and many others. Actually in each sector, especially around e-commerce, luxury brands, electronics, banking, insurance, travel, those are some of our major areas.
Wow. That's quite a client list and congratulations on that.
Thank you.
Let's move now from SEO to social and then we'll move to paid search. From a social standpoint, are you doing a lot of work to get visibility in WeChat? I guess WeChat is the primary social channel for people in China, is that right?
Definitely. When we talk about social in China now, we talk about WeChat plus others. WeChat is definitely the most common one.
WeChat is a lot more than just a place to have social conversations. It really is an all encompassing platform. People do all sorts of things on WeChat. I've seen little documentaries on the scale and scope of WeChat versus what we're used to in the West that are very much more specialized type services. Give us a little bit of a background around what WeChat does for the typical chinese citizen? What is it besides just being able to chat and message between your friends?
WeChat now is the default application in China almost by everyone who owns smartphones. WeChat Status is also the most popular, most used application in China as well, currently. First of all, it started as a copycat of Facebook. Now, almost everyone, we don't send text messages anymore, and most people don't use iMessage from the iPhone. Definitely, WeChat is our primary communication tool with our friends. Zero text messages or voice calls or something like that. Communication is still the number one. On top of that, WeChat has WeChat Moments, that's more like Facebook. WeChat definitely is the equivalent of Facebook now in China for most people, for social engagement. That's how WeChat started. In the last few years, WeChat started to become what they call themselves an operating system. They have the e-commerce platform, they have the gaming platform, and which is a primary income revenue for WeChat currently, gaming. Also, WeChat now has a WeChat Pay. WeChat Pay is the second most popular payment system in China after Alipay. Lots of people are using WeChat Pay to pay. Especially like cities like Beijing and Shanghai, they are major cities, we can use WeChat Pay to pay almost everything, from restaurants to transportation, to almost anything that we can buy in Beijing and Shanghai, these major cities. And also we can use WeChat Pay to transfer money to friends, etc. Within WeChat, there is a corporate account system. Almost every company, even though they don't have a website, they will have an official WeChat account. Within the official WeChat account, companies can communicate with the consumers from booking a hotel, checking account balance, to sending data messages and to do some more customized services with your customers. The company use of WeChat account is definitely another major step. Plus, all the other kind of engagement for example, yesterday, WeChat announced their WeChat [00:33:24]. Companies can develop your mini app within the WeChat system, similar to [00:33:27] on Android and iOS. That's all the things we can do with WeChat. Everything from communication to social, to e-commerce, to payment, to gaming, to company or corporate engagements and WeChat even has their beta version which is for internal company management as well. Those are what we can do with WeChat.
WeChat now is the default application in China almost by everyone who owns smartphones. Now, almost everyone, we don't send text messages anymore, and most people don't use iMessage from the iPhone.
Click To Tweet
Wow, that's quite comprehensive. It's amazing how much WeChat controls the online world. What would be an example of a social campaign or WeChat campaign that you would do for a client? What sort of campaigns work on WeChat, what sort of campaigns don't work?
For campaigns, I'm going to give you a few scenarios. For operational sites, now we encourage every company in China to have a WeChat account. There are two types of WeChat account, corporate account. One is called subscription account, another one is called service account. Subscription account is more about pushing the information. That's mostly for media companies who don't really have that much online attraction with their clients. You just use subscription account to push information. Of course the quality of the information matters a lot. But the other thing is this, especially for e-commerce or travel companies who really have some online transactions with consumers. We recommend them to open a service account. With the service account, you can view all the kind of customer functions. It depends on your business type, from e-commerce to many other types of engagement. That's for the basic operational level. It depends on your stat. On top of the daily operation of the WeChat account, definitely, we want to view some seasonal campaigns to boost your followers or your influence. For the WeChat campaigns, we use some HTML5 games as some referral campaign tag or we design some content marketing campaigns to encourage people to forward. Also, WeChat has their attachment system as well. For some special campaigns, we can set up the [00:36:21]alongside with the content plan to do boost coverage of the WeChat campaign as well. That's we really do for WeChat.
What does an HTML5 game for WeChat look like? Is it something that's like a first person shooter game, is it kind of maybe a word game? Give us an example of one of your games that you created for a client.
We created lots of HTML5 games. Like you mentioned, sometimes it's more of shooting games. What works better, you ask people to input a few key information, the year they were born, the month they were born, and then we came out with a list of recommendation. For example, according to your date of birth, this is the most popular place you should go for your next holiday. Or we come out with some suggestion for products you would like within your age group, something like that. Usually, these kind of campaigns work good. It's easy to develop and it also catches people's attention quite good. People like to forward that if the feedback is really close to their agreement of what they like. This campaign surely works good.
That sounds like a personality test that you might run in the West to get people to provide a lot of detail on themselves and you store that in the database but you also make it very fine and almost like you're reading their horoscope for them. For example, there's a viral personality test that did well on Facebook, "Which city should you actually live in?" You just answer a questionnaire and it would tell you the city that's best suited to your personality and it presupposes that you're living in the wrong city which makes it even more viral.
Exactly.
Going viral in WeChat is one of your goals. You're creating these marketing campaigns, these games and so forth. What does virality look like in terms of WeChat, what constitutes something being viral? Once it hits millions of shares? The scale is quite different versus what we're used to in the West. China is a huge market, a lot of people are online in China. Tell us a little bit about what going viral is like.
Definitely. China has quite many internet competition. This year, it already reached 700 million internet users in China and about 80% of them use WeChat everyday. Two years ago or one year ago, it was easier. If you create a good WeChat campaign, you can get a few media forwards quite easily. But now, I see that it's getting harder and harder because now WeChat became the default for old companies. At least all the major companies, many companies started to do more or less the WeChat campaigns. I see it's getting harder and harder to get their attention. Maybe it's not as easy to get forwards than it was before. But of course, if you design well, it can still get around quite easily and also it can get quite the return on investment. But you have to design that more carefully and you really have to have some content ideas.
What is the most successful campaign in terms of the number of forwards that you've gotten for a client?
I say it's 150 for one of the travel companies. That's about the hotel. I remember that's before Chinese New Year. We gave them some campaign about hotels, how to select a hotel, something like that. Also putting a good game. We used some key hours. That's also the key. We select quite good few hours and spend resources there. That helps a lot. Within a few days, we got a few million forwards. That went pretty well. It generated pretty good from the campaign too. That was one of the good ones.
Wow. The scale just blows my mind. A few million forwards within a couple of days. That's just awesome. We talked a bit about WeChat and I'm sure there's a lot more that we could talk about with WeChat. I want to talk about Baidu paid search. With Google, you have AdWords and you can do retargeting, you can do display ads as well as search ads. There's AdSense where you can earn money by posting ad units on your website. When people click, Google pays you and those ads are from the display network. Is all of that basically replicated on Baidu? What are some of the strategies for optimizing your advertising on Baidu?
I think all those are quite similar to Google because Baidu, of course I mean, [00:42:57] Baidu's major revenue stream. Baidu has been pushing a lot or has put a lot of emphasis on their present platform. That's all quite similar to Google like what you mentioned. I think there may be two things worth to mention which are different on Baidu. One is the newest, Baidu actually is pushing a lot on the news feed since this year, starting from this year, because now when you open up your Baidu home page, especially on mobile, below the search bar, Baidu started to add in all the news feed below the search bar. Baidu is hoping that card can generate billions of revenue for them this year. That, I think, would be the best movement for Baidu on the [00:43:51]. Because there's a leading news feed application in China, they generate about $1 billion revenue last year. Baidu is hoping to copy some of their product and generate more paid search from this product. I think that's one major goal of Baidu this year. Second one would be, because Baidu has lots of content products, Baidu Wiki, Baidu Answers, Baidu Math and many other Baidu content products, Baidu wanted to generate more revenue from those non-search properties. Baidu has been trying to integrate all these products into one big package and sell them more wisely rather than just display ads. That's something Baidu has been trying to do as well.
Retargeting, is that something that works for Baidu paid search as well?
Yes.
What do you call their equivalent to Google AdWords? Is it Baidu Ads? What is it?
It's called Baidu Phoenix Nest.
The Phoenix Nest?
Yes.
That's an interesting name, I like it. What are some of the strategies and tactics for optimizing your campaigns on Baidu, your paid campaigns, your advertising campaigns? You create what? Negative keywords lists? I assume you have tools for keyword research and to figure out which keywords are more popular than others, maybe there are third party management platforms to manage your campaigns or is it all done within Baidu? Give us some more details.
In China, it doesn't have that many third party tools compared with US. In US, you have some pretty good third party tools. But in China, it has lesser than that. I think Baidu, itself, provides the tools which is used by most companies. Most of the activities can be done through a Baidu system. Like you mentioned, from the keyword research to the ad placement tools, that's all provided by Baidu. But except for that, in China, there's some other differences. For example, if we talk about Sogou, they not only have the search engine right, Sogou has the keyword input data. They can integrate some of those data into the paid search placement. It's just new since last year. We can use some of those data to improve other search ad placements. For example, we know what people are typing without outsider search environment. We start to integrate those data into the key search placement. That came out as something quite interesting. I think that's something new. We're all experimenting nowadays.
Very cool. What size campaigns are you managing, like ad spend? We're talking about having clients that are spending the equivalent of millions of dollars a year in ad spend with Baidu that you're managing?
We're managing all the four major search engines in China. We are managing about 500 million RMB, that's about $80 million to $100 million.
$80 million to $100 million a year of ad spend?
Yeah.
Wow, that's mind blowing. In the US, the ad agencies charge a percentage of the media spend with a very large volume account, it might be let's say 6% or something, for a small volume account it might be 15%, 20% of the ad spend. Is it a similar model for you guys?
It's a little bit different. In China, first of all, we can't charge that much. Yearly, more than 10% is a new thing in China for major accounts, because we don't really work with smaller accounts but for major accounts, or what we call key accounts, above 10% is quite difficult. We charge less. Also for some media, we don't even charge a service fee but we can get rebates from the media. That's another unique characteristic in China as well.
I see. If you take over a new account that they've already doing quite a lot of advertising on Baidu, spending a lot of money, do you end up being able to save quite a lot of their money by optimizing different aspects in their campaigns like you see that maybe they're limiting by budget or something that's a big mistake in AdWords, is that something that you noticed that's a similar situation in Baidu and you make these tweaks and then your client ends up saving millions of dollars a year within a month?
[00:50:29] on the return of investment. Definitely, we still charge quite a bit of money for our clients. That's definitely a goal.
What would be an example of something that you might adjust when you take over a new account?
For almost all our accounts, definitely, we can improve the performance for return investments so that's the only goal we do. It already improved from something like 20% to 150%. That's still happening until today. It doesn't matter how big the company is. It has more and more options, not only keyword placement but with all these ad networks and different technologies and also new products from the media by mixing the media strategy.
Okay. Is there, in Baidu, the ability to daypart and that sort of stuff?
Yeah, definitely, one of the techniques.
Okay. Dayparting, listeners, if you're not familiar with that is where you can change the bids depending on the time of the day because you might find that in the middle of the night that it's not really a great time to be advertising, the quality of customers that you bring in during the middle of night is not very high so you want to reduce your bid amounts during the middle of the night. That's dayparting. Anyways, we're getting close to time here. I want to jump back to Baidu from an SEO perspective and I'd like to learn what some other signals are like some optimization strategies for Baidu like with Google. On page optimizations would include things like title tags and keyword prominence, making sure the keyword is high up in the body copy rather than way down at the bottom. People talk about h1 tags being important for Google but in reality it's not true, it's not whether it's an h1 or an h6 or a font tag, that doesn't matter but it's the prominence of the heading in the HTML and on the rendered page. What are some optimization strategies for SEO with Baidu?
I think the mobile optimization definitely is the primary reason for Baidu and all the websites in China. I'll send you a link to the mobile optimization. For instance, on the higher level, Baidu still values separate or standard mobile site more than the responsive mobile site. If you do have the option to use responsive, I know it works quite well on Google, Baidu does recognize responsible mobile site but separate stand alone mobile site still works better. On high level, if you have the option to choose, you may prefer the stand alone mobile site.
That's very different from Google. That's fascinating. Do you think this is going to change overtime that it's going to be more skewed towards responsive sites winning over mobile specific websites or do you think that mobile specific is still the way to go for some period of time now?
That's a historical [00:54:22]. It goes back to a few years ago, Baidu did have a technical difficulty to recognize the responsive site. At that time, people prefer stand alone mobile site. That's why most of the major sites in China, at that time, created a stand alone mobile site rather than responsive. But in the last few years, Baidu started to catch up on the ability to recognize responsive sites. It's getting better and better. But the reality is most of the major sites still use their stand alone site because of historical [00:54:56]. Now, that's why if you check out the major sites in China, stand alone mobile site is the default. That's why Baidu still prefers—even they don't say that, stand alone mobile site, most of the time, is higher than responsive site. As the technique rise, Baidu improved on the ability to recognize responsive site but in reality, stand alone site still looks better today or maybe in the near future.
What you're saying is one of the most important things for an optimization standpoint to do is to make sure that you have a mobile specific website that is very mobile friendly and mobile optimized, that's one of the first things that you want to do?
Yes. I think for a lot of international companies who already have a responsive site, may not work the extra effort to create another stand alone mobile site. But for new companies who don't have the responsive site yet who really want to target China specifically, stand alone mobile site may be the better way to go.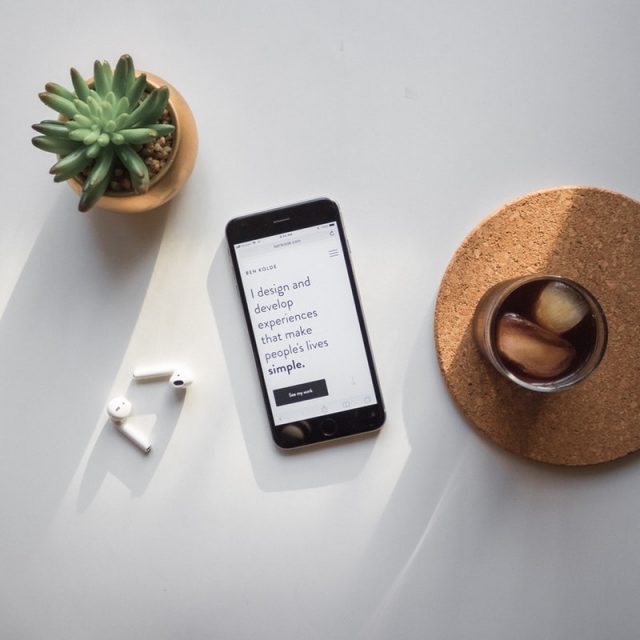 Okay. Any other optimization tactics that you want to mention?
It runs on the mobile like we mentioned before, using Baidu IMP and also use [00:56:34] deployment on the mobile sites as homeworks and also plus the content quality is really quite important for Baidu now. Even if you have the quality content, you have to make still the Baidu webmaster tools [00:56:49] for the deployment. That's key as well.
If you don't submit content through the Baidu webmaster center then does the content not rank? Baidu doesn't crawl through all your content on its own just like Google bot does? Indexes, all that? You need to include all those URLs inside of the webmaster center?
That's what Baidu does. They've been doing that for many years. [00:57:34] to recognize the original content, they're making a mistake. If you invest in Baidu webmaster tools, that helps a lot. If you don't do that, it still works.
You want to alert Baidu that you are the definitive creator of the content and the way to do that is through Baidu webmaster tools.
Yes.
One more question. Let's say that somebody has a reputation problem in Baidu. In the West, this is known as an online reputation management and you can have a rip off report written about you that's quite bad or some bad reviews, you could have somebody who's a blogger writing a really unkind blogpost about you on their blog. ORM, online reputation management, is about pushing that stuff off of page one so it's not nearly as visible. There's others strategies too. You can sometimes get a rip off report completely removed from Google if you're within the statute of limitations and so forth. There's a whole episode on Marketing Speak about that side of things of online reputation management with a fantastic lawyer named Kenton Hutcherson. Listeners, if that intrigues you, then definitely listen to that episode. Is there's some equivalency to these strategies with Baidu or how does ORM work in China?
ORM is very interesting. Actually, it's our fastest growing service line. In the past, SEO service was our strongest service line. That only powers the people that care about their traffic like e-commerce. But for online reputation management, that has been our fastest growing service line in the last couple of years. All the major companies or brands, it doesn't matter if small or big, started to care a lot about their reputation on Baidu. That's why it became a really popular service for us. The technology we use on our reputation management is included in the organization for the messages we published, our photos, social status, social media networks, etc. We do use all the channels to try to take the spot and push down negative posts.
Great. What does an ORM campaign cost typically, and what length of time does it take to get results to push this stuff off of page one?
It depends on the difficulty of the negative post. But usually, it works from seven days to three months to push down the negative content. For online reputation management, we do have the pushing of negative post as one purpose and another purpose is to continuously push positive content to higher spots even if there's no negative. By combining all of these together, yearly, we start from something like $30,000 per year, up to $1.5 million per year.
Got it, wow. That's some serious money. What about the range in cost to work with you on an SEO and on a pay per click basis?
For SEO, we charge from $100,000 to about $300,000 per year. That's about a typical SEO project. For paid search, like you mentioned, we charge a portion of service fee that's around 3% to 5% depends on the size of the account. We don't charge service fee.
Amazing, cool. If somebody wants to work with you who's listening and they're like, "Wow, this is amazing. This company sounds great and Allen sounds really smart. How do I work with Allen's team and penetrate the Chinese market with my web presence?" What would be the next step for them?
Anybody who's interested in China or want to talk more about China's strategies, they can contact me either through LinkedIn, search for my name Allen Qu, or you can email me at [email protected] and it's the way to go. Of course, if you can add me on WeChat, @allenqu, the username, that would be a better way to do it.
Okay. Allen, thank you so much for joining us today, for sharing all your wisdom and experience with Baidu, with WeChat, with Sogou, and just SEO and paid search in general and online marketing. It's been really educational and thank you again.
Thank you very much.
Alright. Thank you listeners. This is Stephan Spencer signing off. We'll catch you on the next episode of Marketing Speak.
Important Links:
Your Checklist of Actions to Take
☑ Optimize my sites for mobile. 70% of Baidu traffic comes from mobile search, and I want to take advantage of the latest algorithm updates.
☑ Switch my site from HTTP to HTTPS. Baidu and Google are emphasizing the importance of security now and into the future.
☑ Publish high quality original content, and clean up any low quality content, or my site may be a victim of Baidu's Blue Sky update which gives the 'blue sky' back to the users.
☑ Target Asian markets by keeping Baidu optimization in mind, since it is the default search engine in China with a 65% market share.
☑ Tap into WeChat social data by optimizing for Sogou, the second largest search engine in China with an 18% market share. WeChat search is backed by Sogou.
☑ Sign up for Baidu webmaster center to access tools for keeping my website content updated and to let them know I am the original creator of the content.
☑ Build high quality links to my website. Low quality links are not recognized, but a small portion of high quality links can improve my Baidu rankings.
☑ Stay on the good side of the Baidu webmaster team by publishing quality content and avoiding bad links. They publicly publish a white and black list of good websites.
☑ Set up an account on WeChat to target social traffic in China. Push out information or create games and surveys. If I go viral, I could get millions of shares.
☑ Find out more about search in China by contacting Allen Qu on LinkedIn or [email protected] I can also find Allen on WeChat @allenqu.
About Allen Qu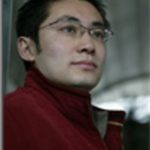 Allen Qu is founder and CEO at Netconcepts China, Distinguished Professor of Online Marketing Master Degree at Beihang University, Special Adviser at Baidu College, founder & Chairman at China SEO Ranking Award, SEO University and Global Cross-border E-Commerce Association.
Allen Qu has founded Netconcepts China in 2008 to provide online marketing solutions for world's leading organizations and Internet companies in Greater China, US, Australia, New Zealand, Europe and Japan markets, including DangDang.com, Amazon.cn, Vancl.com, Air China, Air France, Expedia, eLong.com, Hotels.com, Philips, TCL, LG, Huawei, Lightinthebox.com, Dianping.com, Taikang Life, Qunar.com, Zhaoping.com, New Oriental Group, eBay China and many more.
Netconcepts China has been ranked as the No.1 SEO service provider in China, one of the largest online marketing solution providers and one of the top 10 e-commerce and mobile solution providers in China.