"Change is certain, growth is optional." A powerful truism from my guest, Minter Dial, in his book, Futureproof – How To Get Your Business Ready For The Next Disruption. Minter is an international professional speaker and a multiple award-winning author. An agent of change who has exercised twelve different métiers and moved country fifteen times. 
In today's show, I was especially intrigued to learn more about Minter's book, Heartificial Empathy: Putting Heart into Business and Artificial Intelligence. We talk about how, for business, empathy may be the biggest untapped lever for productivity, customer fidelity and long-term profitability. Minter has always focused on empathy within his organization, starting with himself as a leader. One of the companies he worked for actually had a love ambassador. Imagine if every company had a mission of spreading love, what an incredible world this would be! 
We talk about companies like Toms and Warby Parker that not only talk the talk of making the world a better place, but they actually follow through on that mission. It's an inspired and lively discussion with someone with equal parts humanity and marketing savvy at his core, so stay tuned for an excellent episode of Marketing Speak.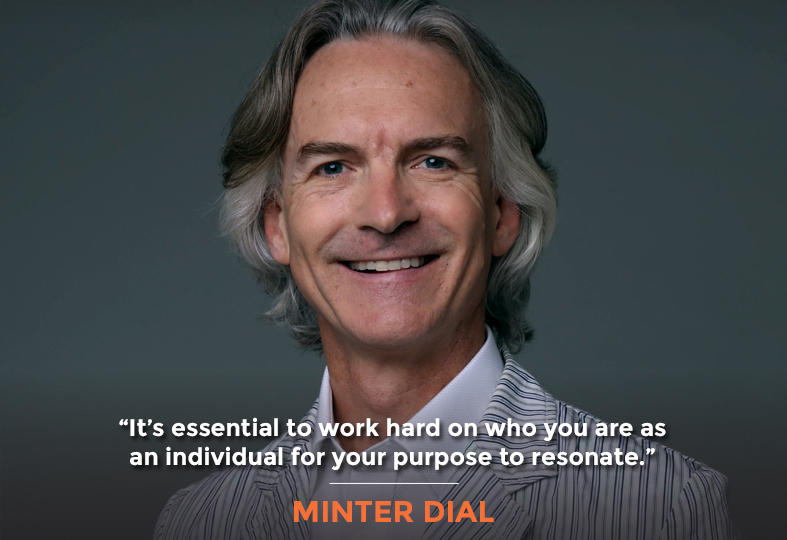 In this Episode
Transcript
Minter, it's so great to have you on the show.
Stephan, thank you for having me on. A pleasure to chat with you about marketing and stuff like that.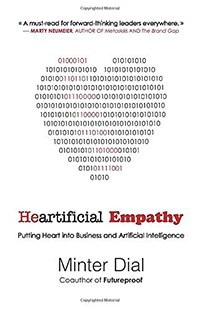 I want to start by finding out why Heartificial Empathy is a thing because that's a term I've never heard before. 
There are some times when you're like a marketer and you think you come up with a super brainwave, a great new idea. This is one of them where I thought, oh, this is cool. I've got it. Of course, I discovered that I was not the first person to come up with heartificial. It was actually another book by a chap called John Havens, a friend who wrote Heartificial Intelligence about putting heart into AI. There was a rock and roll band, a music band called Heartificial as well. 
I asked for permission with regard to John. The book really came around because I wanted to focus within AI on the specific topic of empathy. You're trying to find some new territory. Whatever you're doing, you're always trying to carve out something new the way you stand out what you stand for. That was the zone, the flag in the sand that I wanted to put in, which is to be a forerunner, to look at this idea of encoding empathy to AI. I came up with a tricky name and it stuck. 
Very cool. What are some of the big 'ahas' that you've had by looking at AI and injecting empathy and human traits into AIs? 
I had a field game. I took the time to research what I was doing and talking with people who actually are coders because I'm no coder. The first major aha is that in the process of encoding, whatever AI you're trying to do, the vast majority of coders and programmers are not empathy-heavy people. They typically are very linear, very structured and organized, and probably late-night workers, but they're not heavily dosed in empathy. 
If you're a leader and you want to create an AI that has empathy in it, one of the keys is to really understand that in your process of briefing, you'll need to lean into this component and think carefully about how you're briefing and how you're driving somehow diversity and ethical opinions into the AI because of the nature of programmers. 
So if you don't start with that, you won't get it. If you don't incorporate that into the parameters or into the seed side or something, you're not going to end up with an empathetic AI. Who knows where it would lead?
I remember the paper clip game. I don't know if you're familiar with that, but I learned about it from a great article in WIRED Magazine. I ended up playing that game for hours. I'm like, what am I doing? It's just not a good use of my time. 
People have a huge tendency to over perceive their own levels of empathy.
A rabbit hole. There are a couple of other things that go into it. The first is how empathic are you as an individual or you as an organization to the extent that you have empathy? 
First of all, self-awareness. People have a huge tendency to over-weigh or over-perceive their own levels of empathy, so it's useful to dig in on how much empathy you have in your organization. That's super important because, at the end of the day, you need to have consistency in how your brand is being expressed to the extent that you're using AI in a customer-facing approach. You need to really think about how much empathy you already have in your organization. 
My encouragement, generally speaking—which is really the nature of my book—was to start by focusing on empathy within your organization within you as a leader, and then start to think about empathy afterward because the propensity that we have so often is to think that AI is the cure-all. Let me delegate my empathy. Let me delegate my customer service. Let me use AI for efficiency, scale, and all these. If you at the start don't have it, don't believe that AI is going to invent it for you.
Makes sense. How do you incorporate empathy into your marketing department and into all your marketing initiatives? Maybe if you could give a few examples of standout companies doing that, that'd be great. 
Standout, not so easy. Here's what I'm going to say first, Stephan. When you're looking to use empathy in a customer-facing manner, let's say, for example, sending out an email to customers or maybe making a product for customers because that ultimately of course is customer-facing, you want to have empathy to understand what the customer's experience is.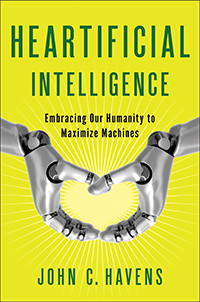 You really want to strip away your notion as a tie-wearing executive and get into what it's like with regard, for example, to the type of internet connection, the access they have to whatever it is they're doing. If they are typically more into mobile and you typically are comfortable using a desktop, you've got to get used to what it is to live on mobile. If you're typically on iOS, maybe you need to figure out Android—all these little steps to get into the shoes of the customer. 
But here's the real message, Stephan. You need to be thinking inside out by which I mean you just don't want to do empathy with the customer. You actually want to have empathy within your culture, within your organization, and how you treat one another. That will help see the best type of empathy with regards to your customers. 
Treat your employees the way you'd like to treat your customers to the extent that you want to have empathic marketing. Then, you need to think about having an empathic culture, how you lead your marketing team, and what you can do with that. 
Don't get mistaken. A lot of people misunderstand empathy as being nice, sympathetic, or being soft. Empathy is about understanding what the other person is thinking, feeling, or experiencing. It's a great skill to have. You don't need to be doing it all the time, just like listening. Listening is another phenomenal skill, which heavily goes into empathy, but you can't be just listening all the time. Sometimes, you have to do it. You should have habits, you got to do stuff. 
But with regard to empathy, it's an amazing tool to understand how to manage people. If you need to deliver bad news, you can certainly use empathy to be smart in the way you deliver bad news.
I think an important point about this is not just for you to understand the employee or the customer, but for them to feel understood by you and for them to feel gotten by you because it doesn't really count if they don't feel that. If you understand them, you get them, you get their world, and they don't feel it, that wasn't received and that doesn't count from their eyes.
That's an interesting point because at the end of the day, let's say you're marketing and you're thinking about the design of a product. If I'm going to think through how you might put this shoe on your foot, you need a shoehorn. You might need a little sock to help you, so I'm going to figure out the journey that you're going to do, but you might not feel empathy. 
Empathy is an amazing tool to understand how to manage people.
The issue is you can't really measure empathy, so you need to suss out what feeling you want to have at the end of the day in the customer. That is the output of your empathy, the feelability if you will of your empathy because people don't usually call customer service or people empathic in business. It's like, oh, the product was good. The product was exceptional. One of the reasons it might have been exceptional is because it was loaded with empathy in the first place. 
Sometimes, with empathy, the person to whom you're speaking isn't looking for something like compassion or an action. All they might be wanting to do is be heard. That feeling of being heard doesn't need to come with an action that follows it. I'm just being heard, it doesn't feel like being empathic. Do you see what I mean?
I try to warn away from thinking that the other person has to feel your empathy because it's very hard to judge and evaluate. And sometimes, it's not the action that follows it that actually is needed. When you're doing marketing with masses of people, it's unlikely that they're going to feel the empathy, but if you can inject the empathy into the way you script an email title or address a newsletter, it's hard to perceive that emphatic notion. But the chances are you're going to make a newsletter that might be opened more frequently, read, and clicked more liberally.
When you were at L'Oréal, did you inject empathy into the organization, or was it already there? Did you leave because it didn't have enough or what?
A fairly broad topic I could ramble on about, but I can say that on balance, L'Oréal (when I was there) definitely was not an empathic organization. Of course, there were empathic people. There are some brilliant, wonderful people still working there. 
It's essential to work hard on who you are as an individual for your purpose to resonate.
Click To Tweet
At some level, like I was saying at the beginning, we always think we're more emphatic than we truly are. I would argue that probably, the senior team thought that they were empathic, but they're by no means emphatic. They've been working in the same company for 30 years. They don't know how it is working in other organizations. They don't have the true benchmarks.
Secondly, as an organization, they were distinctly product-centric, not at all customer-centric, and certainly not employee-centric which is what I really argue, scream for in my new book.
That said, when I was in Canada, one of the people working for me ended up becoming the head of an entire program to bring empathy into the sales process at L'Oréal. I feel like I might've contributed some of that with this wonderful woman, Doriane, who was responsible for that program. They are now taking empathy seriously.
That's great. Do you have other examples of companies that have taken empathy onboard? Maybe in their marketing, you could see that show up in their advertisements, commercials, email campaigns, et cetera?
It's a tricky thing. Sometimes, when you say I'm empathic, it's like saying I believe in diversity, or you're saying something and it's maybe because you actually have a problem compensating for it.
You can't really measure empathy.
Or I have integrity, right?
Exactly. To tell you the truth. An example is Satya Nadella at Microsoft. He comes with other traits and I think it's really quite important. One of them being (and I've never met them personally) some form of humility despite the fact that he's running a large organization. He's made empathy a trait that he really harbors and encourages within himself and with his team.
I think the glasses company in New York (I forgot their name) is really inventive. I know that they have for the University of Pennsylvania—you know how you have an emptiness in your brain sometimes?
Warby Parker or something like that?
Warby Parker, that's the one. They're brilliant because they've injected empathy into their organization with the way they hire people. That also shows up in the way that they've done the user experience on the site, and the way that they were quick to identify how to do ecommerce with glasses and also in the stores. They had to do some cutbacks on the stores in the latest period, but they definitely are an organization that has empathy.
There's another one and I'm not going to tell their name, but they had empathy as one of their core values in their annual report. They're from Asia. They said empathy is really important. Great, except the senior management, got found out for being misogynistic, absolutely deplorable management skills, fear in control everywhere. 
We always think we're more emphatic than we truly are.
It's not because you say it that you do it. At the end of the day, it's a messy journey. If you describe yourself as being empathic, you have to know that you won't always get it right. It's one of those human traits that we have that isn't always easy to do and it requires having time, being present, and not being stressed. These are not qualities or aspects that we often have in leadership in order to execute.  
One of my favorite examples of empathy in marketing is Dove. These beautiful commercials are really heart-felt, really touching. There's this one where they brought in—I forget what they call them, but they sketch in the courtroom. If you try to describe an assailant and they'll sketch out that person based on your description. 
They brought in somebody like that. The women would describe themselves, but the sketch artist would not get to see the women. They would just use the description, and then a best friend would just give a description of this woman. Then, the sketch artist would do another sketch. The side-by-side comparisons were really telling.
What's interesting about Dove is that they're part of a large organization. One of the things that I have looked at is the difference between the huge corporate world and the sub-brands which are customer-facing. They certainly, with Dove, pioneered so many things in terms of looking at shame or body-love if you will. Their whole approach was so loaded with empathy. You're absolutely right, Stephan.
They had some other really great ones too. It's clear that that was highly intentional and not just a one-off fluke.
Absolutely. So many of these things that we're seeing, Stephan, in terms of the way brands are trying to develop and the hashtags that brands are feeling that they need to have. There are some brands that have been doing certain things for a long time that really smacks of authenticity even if they screw it up because no one's perfect. 
As you try to do things, you have to stand out. You want to push the boundaries. Of course, you can still make mistakes, but if they were to make a mistake in that kind of a category, they would be forgiven because of the legacy and the amount of work that they've done already as opposed to others who are still professing or pretending to be one or other type of hashtag.
It's like having an emotional bank account and they've been depositing in it for many, many years. You can let them make a mistake and they are forgiven as you said, but those who have not been depositing into the emotional bank account of their consumers are not so good if things go off the rails.
I refer to this as karma. In my last book, I was writing about the value of karma. Of course, it's interesting that Satya Nadella is Indian in his roots and karma is more of an Indian concept or he's just lived there. The thing that's really interesting about that is your intentionality and the integrity of your intentionality. If you have been preaching this for 10 years as the CEO, everybody knows about it. Even doing the story-telling. 
Of course, you're not injecting it into every blooming promotion you're doing, but you've been doing it. You're living it. Let's try something here. Then, someone will call you out, but that wouldn't really be emphatics or whatever. You can feel the texture of it. 
If they were to screw up, the entire organization would come to your rescue as well. Your employees wouldn't be doing the eye-rolling that so often happens when you're trying to do some communications and some narrative-scripting that's full of BS. It's your own employees who are going to call you out for not being truthful because they surely know what's happening inside the organization.
Let's talk a little bit more about karma. The law of cause and effect is not just Hindu culture and religion, it's a universal law. Do you have any examples that come to mind of karma coming back to bite an organization and maybe some lessons and parables from this?
It's your own employees who are going to call you out for not being truthful because they surely know what's happening inside the organization.
My definition of karma is first of all about the intention and second of all about the action. The concept that counts is that within your intention, you're not specifically waiting for a return fun reaction because there's got to be a bigger idea behind it. It's not that you were trying to remove yourself from the transactional approach.
As far as being karmic, there's Toms Shoes and what they do is give out shoes to other people. There's a general good feeling about what they're doing. I think that what happens is that people are like, hey, listen, they seem to have integrity with regard to their mission. Let's go back and support them. I'm prepared to pay more if I know that there's a genuine level underneath that. 
A lot of issues are around green-washing, charity-washing, or purpose-washing. If we smell BS—which we are very quick to do both as customers and as employees—in the BS, we feel a lack of genuine intention. It's all actually about me, getting the quick return, and making the dollars as opposed to doing something bigger.
It's all an act. 
Exactly.
Do you have an example that went really off the rails that you want to share with our listener?
As in badly?
Badly, like karma came back to really bite them.
Basically, I think that's the majority of companies. They don't actually operate karmically, which is why I thought it was one of the more interesting things to promote as a leadership skill. We're so programmed around efficiencies and short-term results that the space for even empathy, listening, and karma is washed out of us. 
Listening actively without judgment is the most important skill in our lives.
Click To Tweet
The issue is around governance because so many companies have an ownership structure that doesn't really allow for that type of conversation. The space for purpose, empathy, and karma is almost antithetical to performance to start talking about these things. You're like a voodoo person if that's what you're going to talk about.
I'll give you an example that's quite specific and it relates to karma in no uncertain times. When I was running Redken, which is a hairdresser company, professional haircare. It's very big in the United States, not so big around the world, but number two actually nowadays.
We had a lady in our group of my executive team, Annie (to name her), who was the unofficial director of love. Her role was to make everybody she came into touch with feel like they were the most important person in the world for Redken. If you ever met her, you would feel the same thing. Nothing ingenuine about it. She is a genuine article. However, when it came to talking about this role to L'Oréal executives, my boss, that was not part of my vocabulary. 
The governance that you have will limit your abilities to do certain things including your culture. If your culture doesn't really speak to this type of an operation, it's going to be very hard for you to operate that way and succeed as a middle-manager trying to be karmic. You do need to fit in with your general culture and understand the governance that you have around it. 
The reason why I got away with it is because I was running Redken within the organization and I operated differently with my senior up and the way we work down. I think on balance, we had a very empathic organization although we never said that that's what we're doing. But certainly, with Annie going around, she spread love. She never ever came with a transactional concept within it. It was just that's what she did. She was good at that. 
In brand, it's about the humanity of it, which is where you get the trust.
That's great. If only every company had an Annie, that would change the world, wouldn't it?
I agree. Why don't we have one? We could. Of course, you need to have the right kind of attitude and mindset, but you're right. At the end of the day, we need to have a brand that has the ability to accept that, and so many brands don't. They are more transactional. It's all about performance. There's no real soul to the brand. It's a logo, it's a lovely name, great website, but there's no soul behind it. 
For me, in brand, it's about the humanity of it, which is where you get the trust. You have to have a great product, but especially in today's world, it's really about these human relationships we have whether it's B2B, B2C, within the organization, the organization with distributors, and then the distributors with the customers. That human interaction is there all the time, so you got to have a good brand and then hire an Annie.
Yes. I'm thinking of a company that I have a lot of experience with because as an SEO expert, I work on getting my company's higher rankings on this company's website which is Google. One thing that I think was handled very poorly and many other people do was in the city of Venice, California, there is a Google office. The homelessness issue is big in Venice. Google Inc. did not handle that very empathically. 
They wanted the homeless people out of the neighborhood, gone from the block, and so forth. They got some flak for it in the media for not being empathic about it. That was several years ago and I still think about that—how unkind and heartless that was. They could have handed out sandwiches once a day or something to the homeless people. They could have been more caring about these people who have fallen on hard times, but no, just get them out of the neighborhood because it's a problem.
First of all, organizations have different cultures. Engineers aren't typically described as empathically oriented. These are programmers and engineers, extremely bright, great products. You have to think about, what is your brand within your brand?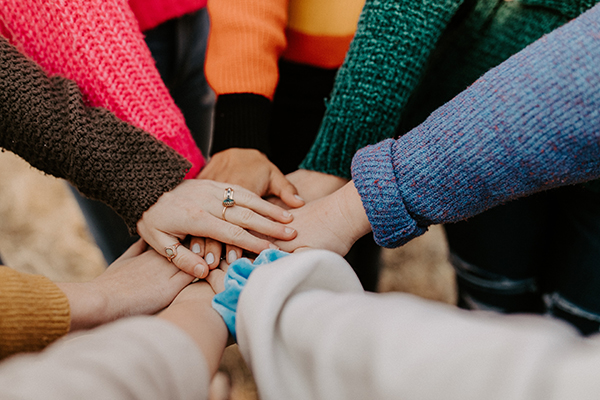 Within your brand, I like to think this is inside out, and inside the very core are your employees. If in Venice, you have a large number of employees (as I assumed they do) then it becomes important to do that. But you need to have this idea of what does my brand stand for and then make your employees your number one fans. 
Too often, we get excited about the idea of making my brand reputation and experience good with the customer, but we forget about the employee experience. If it's important to your employees, you ought to think twice about it.
Speaking of employees and not just injecting or inspiring empathy within them but giving them stimulation, motivation, inspiration, that's something that you're an expert on, helping companies inject that and stimulate that within their teams. What would be some key points you want to share with our listener about that?
I'm going to draw on the work I did with my coauthor, Caleb Storkey, in Futureproof where the very first chapter was all about meaningfulness. I think this is the thing to inject into your organization when it comes to things like motivation. How meaningful is the work that you're doing? Rather than talk about purpose, we broke it down into five types of meaningfulness which go from light touch to deep. 
In the deep, we talk about purpose which means doing something bigger than just satisfying your shareholders. How you're making the world a better place through the product and service that you're selling. That's the purpose side, that's the deeper side. You can go through the lighter side. Before I even get into that, the key point is helping your team—employees in general—understand how they are contributing to what you're trying to achieve. At the very light level that's strategy.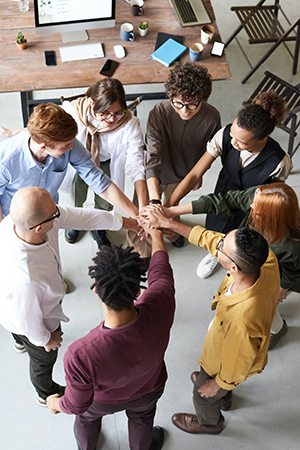 Strategically, this is what we're trying to do. Our objective is plus 10%. Everybody making widgets understands how they're contributing to the overall objectives and strategy of the company. Hopefully, you've got some kind of purpose as well, some bigger notion that is making the world better off somehow. 
But before that, in the lighter touch, you have play. How are you injecting fun into what you do? Let's laugh. Sometimes, we're just so serious and we just don't have time for that stuff. This isn't just about having a foosball table in the backyard. There's got to be a genuineness to the fun and you're rewarding people who are also fun.
The second category is people. Doing something meaningful with the team. A big challenge becomes deeply meaningful. You have nothing less than to think about the band of brothers and how going to war with a bunch of other soldiers becomes a life-bonding element for you. Similarly at work, if you are with a team, working through something difficult of a challenge, that becomes meaningful. The people you work with don't have to be like-minded by the way because that can be a real drawback if everyone thinks the same way.
The third one is planet. Do things for the planet, eco-friendly. We have to say that. It's not a purpose, it's something that we all need to be doing. How can you do that and play your part in it?
The fourth piece is actually about being successful because a company that's not profitable serves no purpose. It's much more fun to be on a winning team, but that doesn't mean you don't have losing rimes. Of course you have to go through losing, but being profitable is A-okay. I often refer to the purpose that Redken had which was, "Earn a better living, live a better life." It's totally okay to talk about money. Moolah is great, but living a better life was the bigger, deeper story.
Finally, the fifth one is about purpose. That means essentially answering this question, how is the world going to be better off thanks to you? Or answer it differently, how will the world be worse off if you disappeared?
An example of a challenge might be getting the entire team, the marketing department, or the customer service team to do the Spartan Race together.
Assuming the Spartan Race is something you do physically on a field, but it can also be to code something we've never done before or to come up with a promotion that's going to run on a shoestring budget. "Oh my God, this can be difficult." "Okay, that's a real challenge. We've never done this before." "We need to do it and deliver it by 9 AM tomorrow." You work overnight and then at 9 AM, you deliver the message and it's received beautifully. "Wow, we did it." That's a good feeling. 
You don't just want to empathize with the customer. You want to have empathy within your culture, organization, and how you treat one another.
Click To Tweet
It can be within a work context as well. It doesn't have to be just team bonding, flying off a cliff, or something together. It can be around a real project.
Hackathons.
Hackathons for example.
Fun. What would be a great example of fun in a real organization, maybe a case example you could share with our listener?
Laughing actually. Oftentimes, we don't even have the time to crack jokes. Of course, jokes and humor is a complicated zone, but by just showing that you are free enough in your soul to laugh, you can look at the soul of an individual through his or her eyes. You can also hear it in his or her laugh. 
In certain cultures, laughing is quite grotesque or not noble, so don't try to do it in certain cultures. However, just coming out in the office and laughing without obviously pissing people off or irritating people, but generally speaking, I think laughter is a great way.
Think about an organization that you know of or you've interacted with that incorporates laughter into their culture in some way. I can think of Zappos as an example. I worked with them. They were clients for multiple years. I go into their offices and I would see funny things like a conference room that was redneck-themed, they had the tail-end of a raccoon mounted on the wall—stuff like that that's pretty out there. Surely, it made people laugh. They would come in and see those crazy, outlandish things in their offices.
Not taking yourself seriously is a true starting point.
To the extent that I worked with customers, they have a lot of NDAs so there are a lot of things I can't talk about, but I can say that not taking yourself seriously is a true starting point. When you take yourself less seriously, it's okay if people laugh at you, with you. The Indian culture again has a wonderful idea where they have these laughing circles. You can go out into parks in the morning and you will belly laugh. You provoke the laugh. 
I've even done a dinner party, Stephan, where I have themed dinner parties and invite guests over. They're not expecting it. You go over to dinner, just imagine the next or last dinner you went to. You go over, everyone brings a bottle of wine, and we chat about stuff. Then, I said, okay, put your glasses down. Everybody, stand up. Now, let's laugh. You provoke the laugh and then everybody little by little gets it to happen.
I'm sure that there are companies who have allowed that to happen. Generally, it's not good to just allow the clowns to do it. It's useful that the CEO, the chief leader, is able to laugh with everybody so it's not some scorned, what are they doing thing. Lead from above. Behave in the way you want to see everyone else do it. If I were running a company, I felt it right, and the governance is right of course, that's something that I'd bring into it.
Yeah. I was in Tony Robbins' Platinum Partnership for several years. At one of his events that were for Platinum Partners only, he brought in the founder of laughter yoga, which is a thing not just in India, it's spread all over the world. 
We did a whole set of exercises around and it was definitely uplifting. Imagine if that was an internal company retreat instead of for his top customers, his top clients. It was for his internal leadership team, for example, his frontline customer service people, or salespeople, that would be a game-changer. I don't know if he even did that, but that would be a great example I think.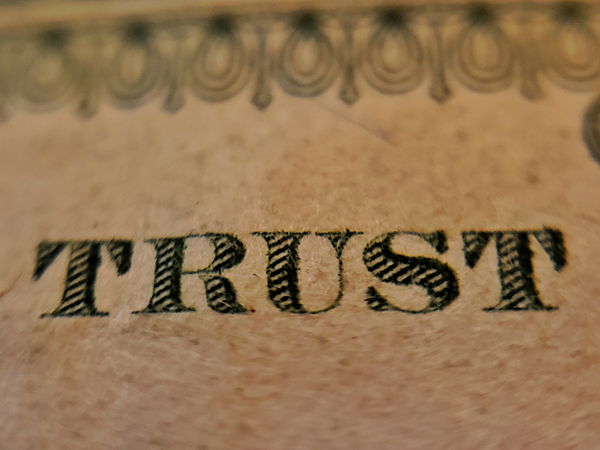 Then, I think of Mailchimp as an organization that has a lot of fun—at least it seems that way from an outsider's perspective. They even have a brand style guide and voice and tone guidelines that include cheeky but never crass so they know where the line is, but they know that cheeky is part of their ethos and that should be injected into everything they do. That's a great example.
One of the things you mentioned there is the idea or the use of humor or a cheeky tone. It can be a useful way to cut through the noise because as marketers, we're always changed on that. The issue is doing it with congruence as to who you are.
There was an airline company but I can't remember which one, that had a gangbuster experience when they hired this very funny person on social media. All of a sudden, all of the tweets or whatever was being commented on and got great engagement. But it was such a legion, a mile away from the culture as it really was. The employees were like, "What is this?" 
Of course, it's a cheap way if you're not doing it in a congruent manner with what your brand is in the first place because you can hire a comic, but if you as an organization aren't like that actually, I think it's a very light way to go about things.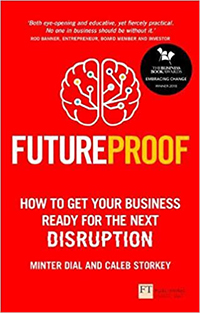 It wouldn't feel authentic, at least to the people who are more familiar with the brand. How have you injected purpose into your work out in the world in terms of the companies that you have helped? I know you have NDAs, but when you were at L'Oréal and just more through your books, your talks, and your filmmaking, what's the epitaph going to be on your tombstone? 
Before I tell you that because I do have my epitaph, I actually took a fair length of time to get it to come to gel, and I think that that's okay. The first point is to start early. Second of all, know that it's a journey, and don't get overly wedded to every word right away. Otherwise, you're going to strive for perfection and you're going to tear yourself up. That was my first thing. 
My epitaph, somehow, at least should be read, "Minter was someone who elegantly elevated the debate and connected dots, people, and ideas." I want to be held accountable for that. I've published it, I talk about it, and understand that I'm not trying to do it 100% of every day with every client. Just like for a brand, when you have a purpose, it's about attaching elements of your day to that purpose because sometimes you just gotta do it. 
I really try to avoid the tyranny of purpose in how we try to go about this. We have to be pragmatic about things, and that's okay. Just like earn a better living, live a better life. One thing I would say is that many people think they know who they are, many people think they have a purpose, but it's actually rather abstract, generally, very broad, and not actually individual. 
I'm going to say this with an idea to alarm people at some level. You need to do this hard work on who you are as an individual in order for that purpose to resonate. Too many companies have these silly ideas that are crafted words on a wall in an annual report that they think is their purpose, but they don't make it come alive. Specifically, when it comes to the executive team, they don't have a personal link to that purpose. If you're the founder, it's one thing, you own it.
My purpose is my company, and somehow I can create a narrative. By the way, that's not always the case, but let's say on balance, that's the case. When you are in a large organization, the key point is making that come alive, and then seeing and feeling how everybody taps into, connects into that purpose at a personal level. 
It's about attaching elements of your day to your purpose.
If you're the CEO, and you're working in a pharmaceutical company, which could obviously have a wonderful purpose because they're trying to do things for the world, I say, obviously, but not necessarily de facto the case because pharmaceutical companies are amongst the least trusted of all the industries out there, I would say with good reason. 
But on balance, as the CEO, have you got a personal narrative that links you into the purpose of this organization? I would argue, most CEOs don't do that work a) because they haven't actually done the work on themselves to deeply understand who they are and what are their intrinsic motivators within them. Then two, making an honest link into that at a personal level, because that might require, hey, talking about my personal life.
Trust is deeply personal, and if you don't take it personally, I think you're in the wrong spot. You need to be taking this personally. You need to embrace it at a personal level. When you do your storytelling as a CEO, because you should be considering yourself amongst other things as a chief storyteller, bring out your personal stories and anecdotes how it relates to you, which will give permission to your team to also tap into their personal stories.
That's so important. If you have a purpose that's not actionable for your entire team, as well as the leadership, it's not a true purpose. If you're not vulnerable with your storytelling and exposing your flaws, then no one else is safe to do that in the organization either and you look fake to everybody, internally and externally. I'd love to hear an example of powerful storytelling from a CEO, a founder that just really stuck with you.
I have one that's a counterexample. A former boss said, "Well, at this company, we're all family. It's important." Look, we have these solid values. We've been together for a long time, and yet, lo behold, certainly been working in the same company for a long time. For me, I was 16 years at L'Oreal. The problem is that I knew how he was with his family—married with four children and two mistresses. One of whom was deeply depressed and so poorly treated by him as a mistress that there were mental health issues. 
Sometimes, with empathy, the person you're speaking to isn't looking for compassion or action. What they really want is to be heard.
Click To Tweet
When he says, "Let me tell you, we're all family." You need to be careful about the integrity of how you're actually talking about that.
That makes the person in the know cringe thinking, "Oh, I don't want to be a family like that."
This whole idea that we can separate who we are as a person with our professional identity, I think that's the big challenge. I'm trying to think, Stephan, of an example of a person—well, I have an example also in the same organization as someone that I know and love dearly. Beatrice, when she speaks, she speaks from the heart, she's able to cry at work, and it doesn't feel like she's any less the person. In fact, it makes me bring up a story I can talk about more freely for having been it.
I was involved in a press launch and it was a big deal. We had all the big hoopla press people, and I was really nervous—stressed to be exact. When it came to speaking, I lost my voice. It's hard to believe, probably, Stephan. I struggled to get it out. At one point, I actually just burst into tears. It welled up, it welled up, and then all of a sudden, poof, floodgates. Of course, I was mortified. What happened was that eventually, someone clapped. Other people clapped because they knew that was the situation I was stressed about. 
That allowed me to gather myself and again, I apologize, a million times. In the end, I said, "I'm so sorry. Anyway, thank you for coming. I hope you got what you needed. Please look for this and that and whatever." I expected everyone to just run out the door. That's how I would have felt. I was so mortified about my whole experience. What actually ended up happening was the most important person in the room came up to me and hugged me. 
If you describe yourself as empathic, you must know that you won't always get it right. It's not always easy, and it requires time.
Click To Tweet
In fact, that person didn't think any less of me. If I would argue, that person felt more in touch with me, more of a relationship with me because I showed that I was just a human being with foibles, imperfections, and didn't have everything under control. At some level, whatever story, I came to her ears was so deeply stronger because I showed that I'm just a mortal that can screw it up.
Beautiful. Thank you for sharing that with our listener. If there's one last nugget of wisdom that you would want our listener to take away with him or her, what would that be?
I think this is an element that's so important in our lives, much less at work, and that is listening. For the last three years, I've been running a thing called Empathy Circles. What the idea is, it's just a two-hour moment where we hang out with four or five people. A lot of this time has been online, and we talk about a topic whose answers we don't know, which we're going to collectively come up with an answer around this. You speak to somebody and that other person has to actively reformulate what you have said in front of other people.
The net result of it is that, generally, everybody understands how absolutely piss-poor we are at listening. We have a thing called close communication bias, which is an obstacle to listening to the people we know best. When we're going to finish a sentence for them, "Yeah, I know what you mean." That becomes really frustrating when you cut people off all the time. We interrupt, we don't have the time to listen, and we obviously are bringing our filters into whatever we're listening to. Listening actively, rawly without judgment.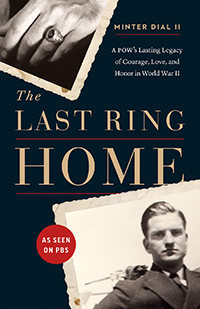 This is the most important skill in our lives, with our families, with our friends, with our colleagues, distributors, employees. It takes time and it's also a muscle that you need to practice. Go practice actively listening with a stranger on the street. Just talk and find out, listen to them. Don't jump in and tell them your story, just listen.
Do the same, actively listen. It's amazing what the differences are when you go to your spouse, you listen to them, and you just reformulate back what they say. You don't jump into, well, that makes me think of my story, what about thinking about this, or you want to bring a solution. Just listen.
When you listen without an agenda, when you listen without (while you're listening) thinking of a retort or something to respond with, people can tell energetically. It just deepens the relationship and builds trust and rapport. It's beautiful and yet so many of us think of our next response while the person is talking. How can you possibly listen with 100% presence if that's the case?
Of course, we're trying to execute that in a conversation where we were toing and froing. Of course, as I say, something that's making you think of something. Of course, we do that naturally in our lives, but it's a very refreshing idea. Here's the rub—time. 
The more you have a time constriction, the less likely you're going to be able to listen deeply because as the hour winds down, you got that tick, tock, tick, did I say what I needed to say? I've got to run to this other thing. All of a sudden, it blocks our ability to listen deeply and allow for the other person to express themselves fully to the end of their sentence, explore what they're feeling, and so on and so forth. 
They need to reformulate back, not just pigeon, repeat back, blithely exactly what you said, but say it in a way that the other person understands. That's going to make them want to say something else. That time construction is a really important element to it when you really want to practice it deeply.
We have a thing called close communication bias.
I find that when I'm in conversation in a podcast interview like this, I'll want to listen to the recording again because I have been in interview mode during the podcast episode, and I couldn't listen deeply in the same way that if I were, let's say, with my notebook and pen or stylus, ready to write down whatever takeaways and "ahas" I get from the episode. Do you ever listen to your own episodes after the fact?
I absolutely do. For the post-production, I have to do that. I certainly also try to practice the art of listening—listening to what you're asking me for and making sure I'm answering the questions that you're answering. Of course, you ask for many examples, I didn't have many. Sorry about that. I do these Empathy Circles, also for me to remember what it is. Then, of course, I have times when I'm not doing it right with my wife or my children. Of course, it happens. It's about trying to constantly be honest with your intention of doing it. For sure, I haven't always listened well to everybody.
Me neither. We're all works in progress, aren't we? 
No doubt. 
Minter, thank you so much. If we could send our listener to a resource or set of resources to learn more from you to maybe watch some of your talks, to watch some of your films, read your books, and so forth, where should we send them to?
Thank you for asking, Stephan. I had this weird name, minterdial.com, where it's my general portal. I have a blog, podcast. The film, the documentary, World War II film is called The Last Ring Home, which is also a book. You can find that on a few online bookstore sites including bookshop.org, which supports independent booksellers, as well as the one from Seattle to find books. Thank you so much.
Thank you so much, and listeners, I hope that you will ponder what you can do to inject more empathy, more love into your marketing. We'll catch on to the next episode. I'm your host, Stephan Spencer, signing off.
Important Links
Your Checklist of Actions to Take
Develop empathy. I can better lead my employees and understand my customers' needs when I can perceive their experiences. 

Treat employees the way I treat customers. Having an empathetic company culture strengthens and improves the team's customer service.

Always be authentic and stay true to my intentions. People will trust me more when they feel I'm genuine.

Have the right kind of attitude and mindset about how I approach work. It's important to set boundaries and limitations while I remain grateful for the opportunities that come my way. 

Help employees understand their contribution to the company. By letting them know their purpose, they become more inspired and motivated to become the best version of themselves. 

Build and nourish professional relationships within the team. I can establish strong bonds when I communicate, teach, and work through challenges with my people. 

Make time for fun. Find an activity that everyone enjoys to allow time to take ourselves less seriously. 

Utilize storytelling to connect better with others. Personal stories that invoke lessons, humor, and newfound insight have the ability to inspire and uplift others. 

Don't be afraid of being vulnerable. By showing I am human, people get to be more in touch with me as a person. 

Visit Minter Dial's website, read his blog, and listen to his podcast to learn more about Empathy. You can also watch The Last Ring Home or read it for more wisdom about understanding others.
About Minter Dial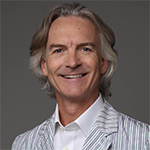 Minter Dial is an international professional speaker, elevator and a multiple award-winning author. An agent of change who has exercised twelve different métiers and moved country fifteen times. He's author of the WWII story, The Last Ring Home as well as business books: Futureproof, Heartificial Empathy and You Lead (2021).