It's always a treat to interview a client and case study some of the stuff we were able to accomplish together, and this episode is no exception.
My guest is Ross Dunn, a pillar in the SEO world, a real OG. Ross is the CEO of StepForth Web Marketing, and Co-Founder of First.Dentist. He has been practicing SEO for over 24 years. His podcast, SEO 101 on WMR.FM formerly Webmaster Radio, has been around for 12 years, downloaded 3 million times, and favorited by HubSpot and by Google's John Mueller.
In this episode, Ross and I cover a range of topics —  from SEO, website redesigns, conversion, sales close techniques, to even impostor syndrome!
Get ready to learn a ton from one of the most down-to-earth SEO experts I know! And now, on with the show!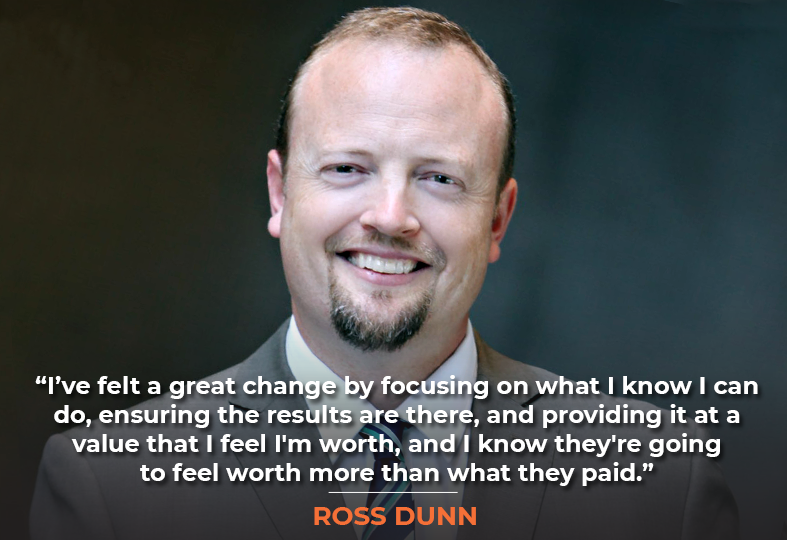 Transcript
Ross, it's so great to have you on the show.
Thanks, man. It's a real pleasure. It's always great to even just catch up with you over a call, so this is an extra bonus.
Yes. Speaking of catching up over calls, you used to get coaching from me. I don't know if you're open to us talking about that at all.
Sure.
Awesome. We'll talk about it a little bit later in the episode. I'd love to start—if you could share with our listeners the origin story of how you got into SEO and how you started doing the SEO 101 podcast, which you've been doing for forever, for many, many years. I don't know.
Yeah, 12 years now.
Twelve years.
It's been a while.
You are an OG. Let's start with the origin story. How did you get into all this?
One of the tricky things I had to learn is how to get it to rank.
Well, in 1997, I was a whale-watching skipper. That's right, a professional whale watcher. I was working for Prince of Whales Whale Watching in Victoria. I had quite a few responsibilities. One of them was to build a website. I put myself out there and said this is something I love to do. You don't have one. We need one. I built my first one. Jumping ahead, they ended up becoming my longest client—21 years.
Wow.
Which is pretty cool.
That's impressive.
They've since gone to the stratosphere, the largest in Canada. It's pretty cool to see how big they've gotten. It's neat to be a part of that.
You were not just a part of it. You were one of the reasons, I think.
I'd like to say that. I'm sure Allan would perhaps give me some of that credit, the owner. But anyway, it's a real pleasure to build it. One of the things that were really tricky is I had to learn how to get it to rank. At the time, I didn't have a clue about that stuff. I was really just playing around. I was 19. I was the youngest skipper on the coast, I think. I thought this would be fun. I just discovered that it was something I did well. It got some top rankings, and of course, back then, you remember how simple it was. It was a bit of a joke compared to now.
I got to get comfortable speaking and realizing that I could be myself and people would listen. The tricky things I had to learn is how to get it to rank.
But primarily, graphic designers did all the website work. Things have changed, let's put it that way. I knew that that wasn't an area I wanted to get into. I wasn't a graphic designer. I just had fun designing. This was the area that I was best at. Soon after, I got to number one ranking for a casino for poker. Things just exploded at that point. As soon as you do that in that space, the word gets around very quickly. You start getting people asking you to work for them. Then I got a job doing competitor analysis with Time Inc. in New York where they brought me in to teach Sports Illustrated and some of the other magazines in Fortune Magazine in-house how to do SEO.
That was actually where I cut my teeth, my first presentation. In front of the board of Time Inc. was my first presentation. I'll tell you, that was a nerve-racker. Since then, I've really enjoyed working with small and medium businesses. The corporate environment is a little tougher to make a change in the base of their business. I really find that in the small and medium business area, I can fundamentally change the success of their business, which is exciting, way more impactful, and it gets me up in the morning.
We'll be sampling some of your clients' names and success stories. I'm sure you're under NDA for most of them, but can you share any examples?
Yeah. I got to admit, I've got to get better at doing this. I worked with Singularity University doing some of their work. A lot of that stuff is big and you tend to really just reinforce their exposure because they have lots of content. That was very interesting and getting them more of that exposure was quite successful. A lot of the other ones are smaller business names that I don't think anyone would know but I get the pleasure of knowing. They're big in their towns and they're big in their own cities.
Yeah, and you make a real difference for them because if it's a small business, that's maybe $1 million and you help get them to $2 million or $3 million, that changes their lives.
It does. There are some big brands we've worked with. We've worked with Pfizer, Johnson and Johnson, that kind of stuff. We don't do that so much anymore, again, because I love that small and medium business level. We've worked with some big names there, but the biggest ones I can't talk about. I wish I could.
I've felt a great change by focusing on what I know I can do, ensuring the results are there, and providing it at a value that I feel I'm worth, and I know they're going to feel worth more than what they paid.
Click To Tweet
Yes, understood.
Why don't they let us, right?
I can understand their position because it is a competitive advantage. It's not like a web design firm putting their stamp on the footer of their clients' home page. It's a secret sauce sort of stuff.
I guess that's flattering I suppose in that way.
I think it's good for everybody if each party is looking out for the other. Anyway, let's talk a little bit about how you ended up doing First.Dentist and how you got this 12-year podcast hosting gig.
Well, my first employee, Jim Hedger, started with me back in 2001, I think, 2000. He has since moved on and was working with Webmaster Radio and they had an opening. They wanted to restart SEO 101 back in 2008 or 2009. He recommended me and I was really proud to say, yes. I was nervous as hell. I, at that point in my life, didn't do presentations. I mean I was a nervous wreck, but I threaded them with the fact that jumping to that was a huge change for me. I got to really get comfortable speaking and just realizing I could be myself and people would listen. Not have to get too intense and worried. Anyway, that was great.
I don't have to tell you, you have such a personable disarming style about you. I could just see how your listeners and people who attend your presentations at conferences would just be happy to work with you and be happy to continue listening to you and learn from you.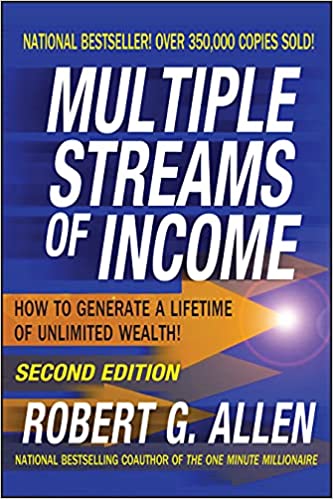 You're just disarming. It doesn't even begin to describe your approachableness and style. You're just a really genuine guy. That's something I appreciate about you and what I'm sure many people in the industry, many of your clientele, and people that you've touched, you don't even know that you've touched their lives because they've just been an anonymous listener for many years. You make a difference in the world.
Thanks, man. I appreciate it. I'm learning more and more that I have a style that likes to be viewed. I'm not a person who likes to be in the limelight like I said. In fact, today, I'm getting a photoshoot based on the recommendations of a friend of mine to get more of me and my marketing. I was like, oh no. It's been a push but I saw this whole package, this messaging I'm going to get out. You know what, that is what I would like to see.
I want people to know that I am approachable. I don't like to put on airs at all. In fact, I get repulsed by that when other people do. I try to put that out. We're having fun and let's make money and help your business and just have fun. It doesn't need to be too serious. I think that's part of what podcasts put out there too. We really had a good time. The person I was doing it with unfortunately just passed, but we had a fantastic time, just being buddies because we were best of friends.
That's John Carcutt and he had been your co-host since the beginning, since 12 years ago?
Close to it, yeah. I had a couple at the beginning that burned through. Well, some of them just didn't have the time. Other ones, we just weren't a perfect click. When it came up, I said "John, we've got to do this together." He said, "I would be honored." We did it and just had a blast. There are 420 episodes now and I think at least 380 of those were just us. Every week, we just had a great time catching up because we were best of friends, how cool was that? We were getting the word out helping people while we caught up. It was just the best, the best times.
He just recently passed. My condolences again.
Thanks. Yeah, I still don't believe it. It was really hard at the beginning and it's now become—I feel like the ball is going to drop at some point. Right now, I'm numb.
Yeah. What are the stages of grief? There are seven of them I think and being numb or whatever the exact term is from the steps is normal.
Provide social proof, like case studies and testimonials. All that stuff gets to your potential client to that next step to make a phone call.
Click To Tweet
Anyway, it had a big impact on me. It's been tough to get back in the saddle and feel like work means anything, right? Doing the podcast has definitely been difficult. I haven't done it for the last few weeks. I'm just going to try to get in the saddle again this week and honor him a bit. I know a lot of our listeners have chimed in and said, "I can't believe it. I've been listening for so long you felt like family." That's exactly what we hoped people would feel like. It was pretty cool to see and hear.
Now, I'm doing it with my colleague, one of my other best friends who happens to be an employee and my senior SEO. He and I have a blast too, or I just have friends on, just try to shake it up a bit and see what happens. I'm sure John would be very proud of that. It's definitely going to keep going once I get my feet under me and it feels right. I just needed a bit of time.
He is proud of you.
I think so, yeah. Thanks. As for First Dentist, we actually took the dot out. We bought firstdentist.com. First.Dentist, it's getting tiring to say that all the time. Firstdentist.com, we're pretty proud of it. It's my opportunity to niche in SEO and business. With StepForth Web Marketing, we're focused on just helping any small and medium business that fits with our goals and expectations, and their goals and expectations and stuff. But it's worldwide and English-speaking. First.Dentist is focused only in North America. It's on just dental clients—orthodontists, periodontists, general dentistry, you name it.
You don't have to appeal to everyone; just appeal to the people that matter to you.
It's cool and it's a wildly different way to run a business but also very comforting in summaries because you get to process everything down to the last second of every kind of job, which is really textbook in many ways for running a turnkey business. It's been a learning curve, definitely a learning curve but it's great. I've got another team that's fair and a good partner. It's taken off.
You're not running day-to-day operations at First.Dentist?
No. I think I would lose my mind. Running day-to-day with StepForth is enough. What I do is I manage the operations of the actual marketing to make sure the team that I put together is doing a great job with the SEO and a great job with the paid ads. The sites are being updated. All that stuff. Meanwhile, I'll check in with clients when necessary. But I can keep the rest of my time focused on StepForth.
Are you using just different kinds of processes and systems, structures that help to scale SEO across a large client base with First.Dentist?
Well, processes are everything for us. We have them all slated into teamwork, and when we have these new projects, we just literally move that. We itemize or we select that template when we're creating a task list. All the tasks are set up for each of the staff members and we press start. It's like a machine. Sometimes we have to edit it, obviously, to keep things up to date. But to have that capability and have a team that really is comfortable with just working task to task to task and do an excellent job, it's great.
Again, I can't really do that with StepForth. We do have processes, but we also tend to be a little more custom breaking a few rules there. Because even that should be more automated, but I get more of a kick out of learning new things, trying new angles, and taking different tacks with different kinds of businesses with StepForth. It's a little harder to put templates in place.
What would be some of the things that you've been playing with recently that are new, up and coming, or otherwise and are not part of the normal set of things that people know about beyond the typical WordPress plugins and things like that? Some ninja stuff that you figured out perhaps?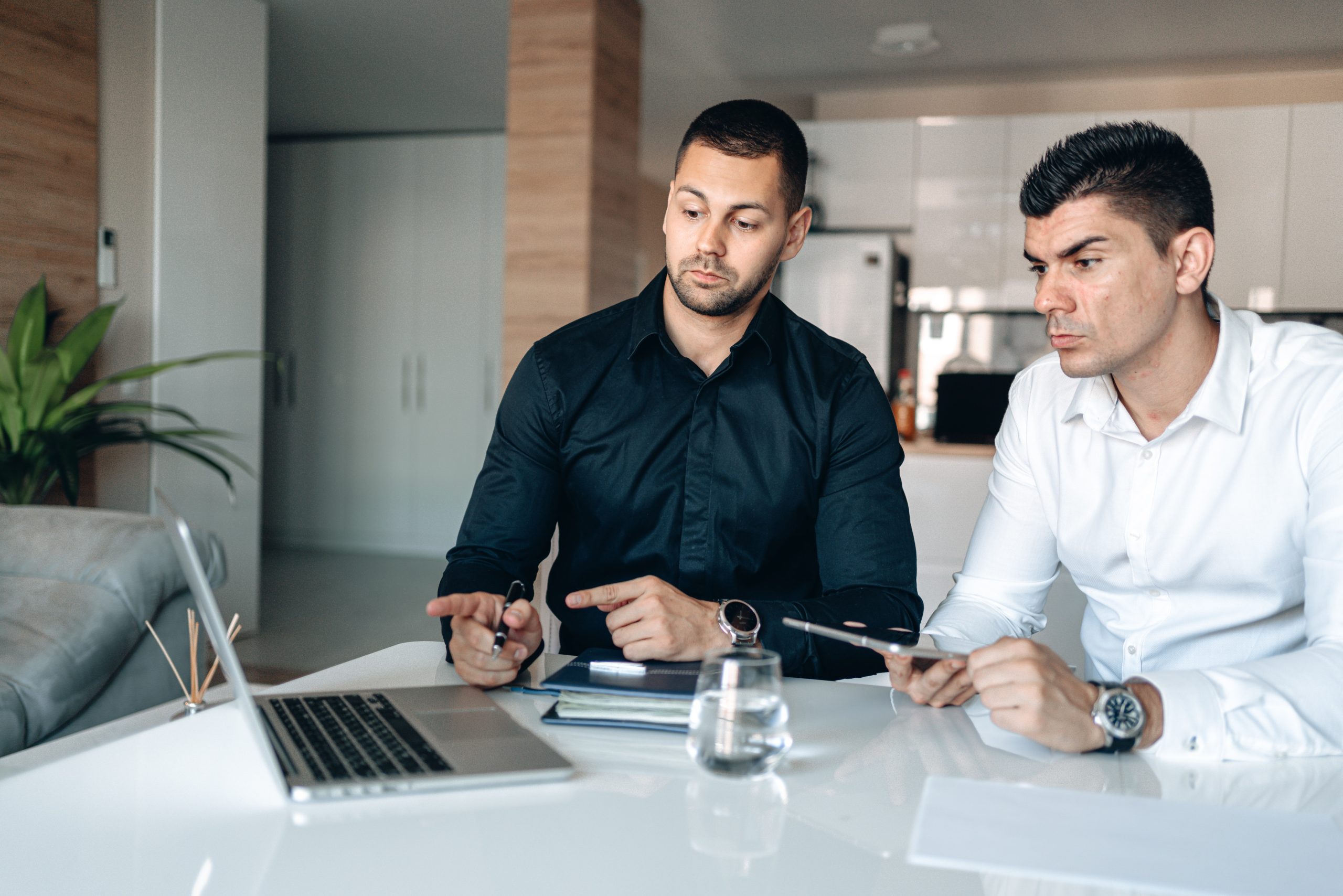 I've been working so much in the business on some of this growth that plugins may have been a bit behind me, but I have been enjoying—I've got a few things I do, to put it mildly. One of the ones that I've been playing around with is fireflies.ai. That's more for operations, but whenever I have meetings with new prospects, I can actually connect Fireflies as a person to any kind of conference call and it takes notes for me, essentially transcribes it automatically. That's an okay job.
I would say Otter does a little bit better in terms of artificial intelligence transcription. But what I love about it is that it becomes something that I can then append to client notes and attach it to new projects and the staff can look over the phone call and the notes. I can highlight components of it. It's very clean and easy to use. That's one I've been enjoying playing with. The others, looking through here, nothing immediately comes to mind, I'm afraid. It's just been the nature of my work right now. They may come to me in a moment. I'm not good on the spot.
The different SEO tools that your team uses and you, what are some of the features that you most love, are maybe underutilized, or are not really fully understood by the typical business person or user?
Well, we're big fans of SEMrush. We use that pretty high plan there. One of the ones that I like looking into is its recent addition to their system but they're keyword intent, matrix essentially. You're looking at not just keywords or search terms, but you're looking at what the likely intent of that search is. Is it commercial? Is it research? 
I'm pretty proud of it. It's my opportunity to find my niche in SEO and business.
This is really important stuff. A lot of clientele come to us with just a set of keywords. They don't really understand where it's at. Well, these are some good keywords, but are the people who are searching for them really ready to buy? Let's look at some of the ones that have high buyers' intent and work on some of those.
For a different target to first perhaps a different conversion point on your website, we can look at ones we're researching. These ones can go to a white paper or they can be steered in a different direction if they're not ready to buy, but at least we get them into that funnel. That's kind of fun. I love looking into that and thinking very holistically around what needs to be done for that kind of marketing. Not just this keyword, this keyword, this keyword and just guessing what they're supposed to be for, I really appreciate that SEMrush added that. We were doing some of this before, but it's a little nicer when you've got a tool that does that for you.
Their competitive tools are fun to look at. Lots of data in there that we are still not maximizing. It's amazing how much data is there now. In fact, it becomes more difficult to work with in some ways because you have too much data. Once in a while, I like to just dig in and try new aspects of the tools we have and go, I didn't even know this existed. How can I make this a part of our services and do a better job? I could probably spend a week just digging through all the tools and not even scratch the surface of all the things we could add.
Speaking of the keywords and the different competitor analyses inside of SEMrush, I really like the Keyword Gap tool where you can compare where your competitors have page one rankings or the first 10 pages even and where you don't have any rankings at all. And there's also a similar tool with the backlink gap analysis where you look at your competitors that have great lengths and where are multiple competitors getting linked to that you're not getting likes. That's a hub finder capability.
Yeah. That has been really revealing. I've found lately that oftentimes, when I try to use that, I find it's too early in the client's journey. It's a bit overwhelming. We're like, okay, there are some gaps. Let's just start off with some basics first and then we'll look at that when you're at a certain point where you can really measure up to these guys. But with the bigger clients who are established, those tools are absolutely amazing, really, really handy.
You're looking at not just keywords or search terms, but you're looking at what the likely intent of that search is.
With a smaller client that maybe is earlier on in their journey, some of the basic blocking and tackling that would get them links or mentions might include basic stuff like making sure that they're a member of the local chamber and listed on the members' page. Convention and visitors bureau, the same thing. Getting some media partnerships perhaps, if they're a publisher of contents, a go-to source for the great information. 
Maybe they could partner with another entity that also likes to ride on the coattails of that information and value delivery. Those are the different things that are pretty basic as far as what we consider to be basic is a missed opportunity. They just don't know what they don't know. What would be some examples of these really simple low-hanging fruit opportunities that you see time and time again not being implemented when you're talking to prospects?
This could be anything SEO?
Anything SEO, yeah.
I would say, a lot of times, it's even understanding that this is a little bit different, but when someone comes to the website, they're all focused on getting the visitors. But then their websites don't have any conversion points and they expect the best right away. 'Buy now!' Let's have a little bit of a softer approach. Have that option, sure. But have some softer approaches, not everyone wants to convert right away. Sometimes there's just nothing to the website in terms of background on the different products they have. They really just haven't built out the full expanse of the website.
You compare to their competitors who are doing really well, it's just night and day, and they don't get it. But that's really low-hanging stuff. I mean just add more context to your content, to your products, to your services. Provide social proof. Provide examples of some case studies, testimonials. All that stuff really gets them to that next step to make a phone call. One of the things in this newer website we're going to be doing has a focus on simply not adding more information to what we're going to be offering the prospect, but adding more proof that it's worth talking to us about that so we get that meeting, that call.
Then, I can be me in front of them and build that relationship. If they start reading—this was a great point from a friend of mine. She said, "You don't want them to start thinking they need to do more research before they can talk to you. The more information you give, it can get a little more bafflegab-y. It can have a lack of depth there." 
Other ones would be, I would think, some of the simple aspects of schema that aren't built into ecommerce sites. Many of them are getting some of that built-in when they're getting upgrades to their systems because ecommerce typically starts—the actual platforms they are using are building in some of the schema. But when you are talking about the average website that isn't updated a lot, the schema's either too default and they haven't customized it enough, or they could add so much more, add more value, and really try to play with what tools Google is giving you.
There's so much distrust out there. You need to prove to your audience that you're worth paying attention to.
Click To Tweet
That's good. Let's dig into a couple of these examples that you gave. Let's start with the social proof. What would be some examples of social proof that you would recommend to a prospect that they may not have implemented on their home page?
Sure. Well, actually you helped me a great deal with this when we were doing our coaching together. Really, it's doing a good job of showing what you do and what you've done well in the past. That could be accolades from clients, testimonials from targets that exemplified the kind of client you want. Statistics such as 3 million downloads from SEO 101. We don't have to be super accurate. Who knows, maybe it was 4 million, maybe it was 2.8 million, I don't know.
We can reference it, but it's enough to just go with something like that. Put it up there. It adds context that shows people that you're not just a fly-by-night company. You've been around a while and you deserve to be listened to. Others are client labels, logos I should say, people you've worked with in the past, video testimonials. There's so much distrust, understandably, out there that you need to really prove to them that you're worth paying attention to and going that next step to the next page.
Frankly these days, we're overwhelmed with how much noise is out there. It's good to reassure them that at least it's worth that next step.
It's a lot of work for somebody to do their due diligence, and if somebody comes in pre-selected because they have been selected by big brands, if they have been in business for 24 years, or they have a podcast that's been running for 12 years or has 3 million downloads, that's all very compelling. It makes the work of the potential customer a lot easier. 
It's less cognitive load, and I really like how you've overhauled your impact metrics on your homepage focusing more on the things that are much more compelling rather than—I mean, years in business because you have been in this game for so long is a compelling data point. But a number of customers, I don't know that I would really care if you have 20, or 50, or 500.
That doesn't convey that you have the chops to do a really great job for me. Whereas if you've won some awards, I want to see what those awards are. You won a Davey award or something like that. I remember we won a couple of Davey Awards for some client work that we did many, many years ago. I don't think we even bothered to put it on our home page or on our website at all. I think we didn't. We neglected that. 
The client logos, if those are recognized brands especially, that's really compelling and going from non-recognized brands to recognized brands, going through the hoops of getting permission from those bigger clients. Just making more-out-of-less because if you have 10 logos on your logo bar, that's like an overwhelming sort of thing. Whereas if you have five but they're all name brands, you guys have done some really great work apparently because these are household names. 
All that goes into an important thought process around how I convey that I'm pre-selected, that I am super legit. Speaking of Singularity University earlier, Peter Diamandis, the cofounder of that, I remember him explaining this concept of super credibility and what he did on stage to announce the XPRIZE was so super credible. Nobody asked if the $10 million dollar prize that he was offering was in the bank because it wasn't. 
He didn't have hardly any of it and it took him multiple years to find that money to get a billionaire who is willing to put up that $10 million price note. Luckily for him, nobody won the XPRIZE for many years after that. But if somebody had won before he had established where that money was coming from, he would have been in real trouble. He was on stage announcing the XPRIZE where you have to build a spacecraft that can transport space passengers to the upper atmosphere beyond the, I forgot what the—
Mesosphere or something.
Where there is absolutely no oxygen and it's black out there. Wherever it was that you had to take it up to that spot and then successfully back down and then fly back up there within, I think, a two-week time period. That was a big deal, something that was pie in the sky back then. It motivated a lot of people and a team finally won it. Then they immediately signed with Sir Richard Branson and it became Virgin Galactic. As soon as they landed, I think Richard was there with a really compelling contract and a lot of money.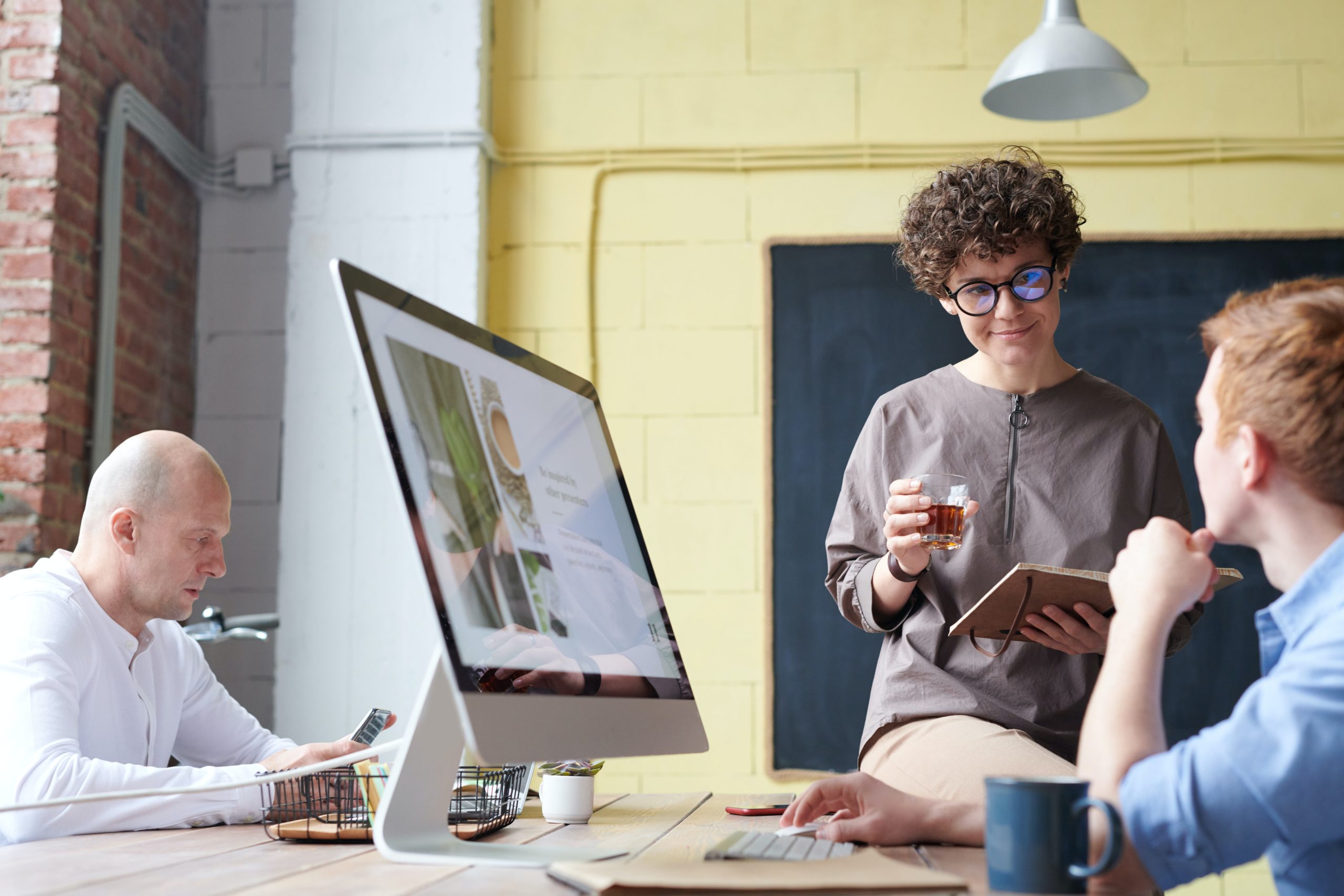 I bet.
It's awesome to have that kind of super credibility where you're on stage with, in his case, astronauts, not just a couple of them but maybe there were 10 astronauts, who have been to space and a former deputy director of NASA. All onstage announcing the XPRIZE with him. Nobody said, where's the money? Show us the money.
Yeah. They just didn't have the nerve. He's just a compelling guy. I met him a couple of times and there's just a great aura around him and a very impressive dude. One of the XPRIZEs was for a tricorder too, wasn't it?
Yeah, a medical tricorder XPRIZE. They have a whole series of XPRIZEs after the first one. There is the ocean clean-up one. There are a lot of them. The medical tricorder one is…
Very cool.
That was partially awarded because they didn't officially meet all the criteria for the prize, but they came close enough that they got a chunk of money.
Even talking about myself, I would look plain awkward. The imposter syndrome was strong.
I have to read up on that. I was fascinated and was keeping up for a while but there was no news, so that's good to hear. Our own cheerleaders, we were talking about getting that stuff, that social proof and I have learned so well I am the worst cheerleader for me. I needed yourself, I needed Chris Ward, my other coach and she's been helping me with some of my messaging and stuff to really just lay it out for me, black and white, 'you suck at marketing yourself. You've got to get some help here.'
I never said that. I would never say that.
You didn't say that, she did. Well, she made me laugh my ass off. I was like, 'okay, yeah, you're right. I do. I really do.' We're pretty good friends, so she could get away with that. But I do, it's very hard to make your own cheerleader.
Let's do some quick coaching right now. If you believe that you suck at marketing yourself, that you've taken on as part of your identity, and then everything that you do needs to be consistent with that, otherwise it creates cognitive dissonance inside of your brain and your brain doesn't like that. It wants consistency. You're going to self-fulfill that prophecy essentially. Whereas if you are disassociated with your identity…
Fortunately, I feel like I am now better.
Okay. You are better and you're getting better and better every day.
There are things like affirmations that will help you to break out of well-worn patterns, the grooves that become ruts, that become graves. Synapses that fire together, wire together. If you're consistently doing something and you believe that that's who you are or part of who you are, then that's a self-reinforcing viewpoint. You dig this deeper and deeper grave for yourself. 
If you're the smartest person in the room, you shouldn't be in that room.
Click To Tweet
My invitation to you is to instead identify as somebody who is doing good in the world and wants to amplify your reach and impact by getting more and more information and value out there into the world.
What kind of marketer would you be, value generator, or leader would you be if you were a secret that nobody knew of if you had a podcast that nobody listened to, if you had a business that no client signed up for? You'd be doing a disservice to humanity. You'd be doing a disservice to this lifetime that you've been gifted. I think it's much more true that you are a very authentic, real, and approachable promoter of yourself and of the value that you deliver.
If that's your identity, then it's going to be a lot easier for you to get out there and toot your own horn. Okay, coaching call ended.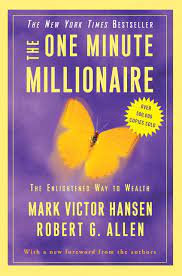 Actually, it's great. That feels more in line with where I am at actually right now. I was partly joking there. That's just how things went when she was looking at my marketing.
Well, that's maybe where you were earlier in the year or last year.
It's been very good.
You're evolving, and as are all of us. An example of something that you might have been uncomfortable with tooting your own horn a year ago, what are you comfortable doing now? Give us an example or two.
Well, even talking about myself, I would look plain awkward. Even just saying that I know my stuff. This is what I've been doing for a long time. The imposter syndrome was strong. It didn't matter how much work I'd done. I still felt and it came across I think as less—I just didn't feel like I was being myself, genuine, authentic by talking about myself. Now, I realize that there is nothing wrong with getting my message across and showing people that I know what I'm doing.
It's not hubris. It's truly me and like you said, getting that message across that I am there to help. There's a reason you should be listening.
Working with you.
Confidence came out of that. Exactly, a lot of confidence came from that.
It might be easy to put yourself out there as an information resource for free, but for some people, it becomes really uncomfortable when you're asking for the order. You're asking for money. I can give away my time. I don't have any problem doing that but when it comes to me putting myself out there in a way that asks for the order, that gets all squirmy and uncomfortable. Do you find that to be the case or have it been? 
There is nothing wrong with getting my message across and showing people I know what I'm doing.
It will be called distinctly Canadian. I definitely was guilty of that for many years—well, you know what, maybe I can help you out a bit and get you on your feet and then will start working together. I was a soft touch. I will always have a heart, but what it comes down to now is that my time is valuable. But I can offer you a lot of value. That's where things have come. I've felt a great change by focusing on what I know I can do, ensuring the results are there, and providing it at a value that I feel I'm worth and I know they're going to feel as more than worth what they paid. It's awesome.
Saying it feels good. It was quite a change for me again because I never did badly. The business has been around long enough and through the ups and downs and stuff. But I definitely undersold myself and the business. We don't do that now. It's made things a lot better, more secure, and it comes across in the type of clients we get as well.
Your confidence inspires confidence in others. When you're super confident with the results that you could deliver, your track record, the level of expertise, and the experience you have, that's contagious. It's infectious. Then you can "get away with" something like a presumptive close without it feeling smarmy, insincere, or manipulative. Presumptive close like the used car salesmen handing the pen over to the prospect for their signature assuming that they're going to sign it before getting the yes, let's go ahead right.
When would you like this delivered? It feels really smarmy and yucky, but if you have the confidence, the technical acumen, and just the chops to always do a good job and do well by our clients, then it doesn't feel yucky at all. When would you like to have your kick-off call?
You're doing them a favor.
That's a presumptive close. That's super subtle and easy and doesn't feel yucky at all. It could be yucky if you're not actually a legitimate SEO, if you're selling snake oil. In your case, I think you could do a lot more of that presumptive closing. Sorry, I'm coaching again. 
Anyway, this is a great area to get into. If you're willing to talk about this area of imposter syndrome, I can give some of my experience and battles with imposter syndrome as well, but I'd love to hear from you first a bit more about how you first discovered that you had imposter syndrome and how you overcame it eventually? What were some of the lessons along the way?
I will always have a heart, but it comes down to now that my time is valuable. But I can offer you a lot of value.
Sure. I imagine this is extremely common in any very technical marketplace where things are changing all the time. I don't feel like I can be confident unless I'm on top of everything all the time, which is exhausting. There's going to be so much change in marketing day-to-day that is to keep you on the razor's edge. But I don't need to be on the razor's edge to do the services I do. I mean, it's nice to know absolutely. But because I wasn't on the razor's edge, I felt like I was an imposter. I wasn't as good as the people who I looked up to.
When I would have a call with them, if I would have a call with you sometimes, I'm nervous because I don't know. I know how cutting-edge he is, can I really talk? But I really know now that at this point, I better know. Twenty-four years doing this, I know that I'm well more than the average person, certainly, and a very competent SEO. I've been doing this for enough time that I consider myself, I can call myself an expert without feeling fake by any stretch of the imagination. However, for the longest time, that just seemed distasteful to me because I wasn't writing every day.
I wasn't on Search Engine Land all the time. I was busy running a business, doing a successful job of it, but I have these expectations for myself. Those expectations are brutal. We're all our own enemy, it seems like always. I still suffer with it sometimes, but I have to stop and go, wait a second, this isn't true. I am excellent at what I do. This is something that I need to just let go.
A close cousin to imposter syndrome is something called comparative success syndrome. I had no idea that I had it, but I did. I compared myself to who I could have been if I had continued on with my Ph.D. instead of dropping out and becoming a professor and a researcher studying viruses, cancer, and that sort of stuff. I blew it or I somehow denied my gifts as a scientist. In reality, it all unfolded the way it was meant to. I just didn't realize it at the time. Not even for some number of years afterward.
This comparative success syndrome is where you're saying, you know what, I could be spending more time researching, getting on the cutting edge of things, writing articles for sites like Search Engine Land, just reading all the articles as they're coming out. But realistically, you can't do that and run a business. If you're comparing what you could be and it's unrealistic expectations of what you could be, you're setting yourself up for comparative success syndrome and for feeling insignificant, ineffective, or like you don't measure up. It's never a good thing.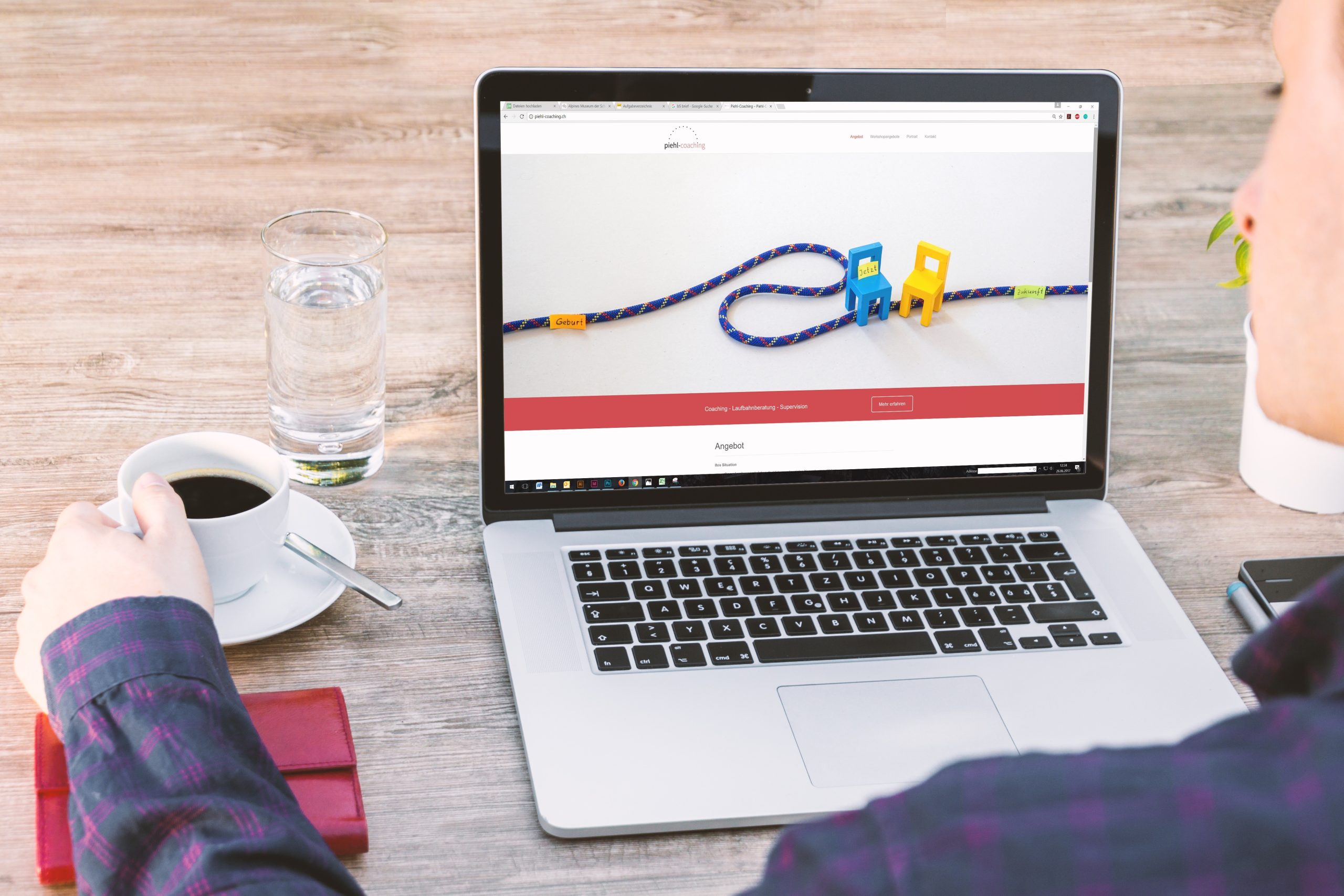 The imposter syndrome, my understanding of that from digging into it and realizing that I had it was that you feel afraid that people are going to discover that you are a fraud, that you're just smoke and mirrors. I mean, in the vast majority of cases, it is an irrational fear and it is not true. You have the chops. You have the skills and the abilities. You're worthy, but that inner opponent is telling us something different. 
That critical inner voice is saying, you're a fraud. You're a loser. You're not as good as these other people. Just waiting to ask that stomper question from the audience, and everybody else can answer it on stage and the panel and you can't. You look like an idiot. Just wait for that to happen. That's common. That's just insidious and it's poisonous. Have you ever had situations like that, where you're almost paralyzed from the imposter syndrome? I know I have.
Definitely, absolutely. To my credit, I don't think I ever turned one down, but whenever I had a chance to be on a panel, that was my first thought. I'm like, oh my God, I'm going to read for the next four days.
It's like cramming for the SATs.
Your confidence inspires confidence in others.
Totally. I need to know. I need to feel like, yeah, absolutely. I know what you mean. It's a bit much. It is difficult when you aren't reading every day. Sometimes and especially when you talk to someone, let's say. I have had the odd sales call where it's like, have you heard about this? No, I haven't. But then I just say, you know what, I can't be on top of it all the time. We have a great staff and we were on top of what matters. But what is just coming out, frankly, when it comes to search engines is typically not going to be impacting your business tomorrow. It's going to impact your business months from now. We have time to really digest that and prepare.
Even if it actually happens, how much time Google is testing. But when it comes to those presentations or doing any kind of connecting with my industry, I definitely get those nerves. If I'm around peers, I almost don't talk. I still have that issue. I just don't know, there's just so much I feel I don't know. That's good, I think, because it keeps you learning. Like what they say, if you're the smartest person in the room, you shouldn't be in that room. I just like to listen and absorb the brilliance in a room.
Yeah, but don't be afraid to take up space in that room.
Exactly.
You are there to add value, not just listen. I got a quick and embarrassing admission to share about imposter syndrome before we move on. I wrote an article for the Huffington Post, HuffPost, about imposter syndrome maybe six years ago, five years ago. I was approached by Psychology Today Magazine saying that 'we were working on an article on impostor syndrome, we loved your article. We would love to interview you and include you in the article,' because I admitted that I had impostor syndrome in the article. I said okay.
But then they contacted me a little bit later saying, actually, we want to change this. We want you to be our cover image for the magazine for this issue. I was seriously considering it. Then I told my wife Orion about it and she's like, are you insane? You want to be the literal cover child or whatever? What's the expression?
Poster boy.
Poster boy, there we go, for imposter syndrome? Are you nuts? I reneged. I pulled out. I said, 'you know what, never mind. I don't want to do it.' That was a test. I realized now, we're given a test by the Creator, and that was a test I failed. Because I could have made a difference for people and I chose not to do that to protect my ego instead. 
You're here for the smiley faces in the audience and not the frowny faces.
I just want to share that when you have an opportunity to put yourself out there and it feels really scary, you feel out of your depth, or out of your element, just do it anyway. If you know that you're going to be revealing light in the process, that you're going to make a difference for people, get comfortable with being uncomfortable. Here I go into coaching mode, sorry.
You don't have to appeal to everyone, just appeal to the people that matter to you.
Yeah. Because you're not here for everybody. I remember Robert Allen explaining to me, he's the author of a whole bunch of really successful books: Multiple Streams Of Income and One Minute Millionaire. He explained, you're not here for everybody. You're here for the smiley faces in the audience and not the frowny faces. Conversely, the smiley faces are there for you, not the frowny faces. Just talk to the smiley faces, don't worry about winning over any of the frowny faces. You're not there for them. That's been really helpful.
Surely. Biggest for me for speaking was, they all want you to succeed. They're there to listen to you, enjoy it, and learn, and they want you to do a great job. They're not there to watch you fail.
Yes. I'll tell you, every listener who's still listening right now is rooting for you and me. They wouldn't be listening anymore if they weren't. Everyone who's listening right now is a potential prospect for you. If they have a website, they need higher rankings in Google, they don't already know how to do a ninja job at SEO, they're a prospect for you and you have built up a rapport with them over this past hour.
Well, I'd be glad to meet them.
All right. Well, let's close this out then and send them to the place to contact you and get a strategy call or initial consult going.
Sure. Stepforth.com and there's a free strategy call link at the top. I honestly just enjoy meeting people and talking through what we can do for you.
Awesome. Well, thank you, Ross. I appreciate your candor, your vulnerability, your openness, and your authenticity. You're a man of integrity, and you're a light in the world.
Thank you, man. I really appreciate being on the show. It's always good to see you.
Good to see you.
Thanks for listening, everyone, too.
Thank you, listeners, and do something great for somebody you care about this week. We'll catch you in the next episode. I'm your host, Stephan Spencer, signing off.
Important Links
Your Checklist of Actions to Take
Set up robust systems and processes for my business. Systems and processes are essential to ensure the efficiency and consistency of high-quality results.

Use transcribing tools for my client notes – like Otter.ai and fireflies.ai. It will make my business operation a lot more efficient, especially in meeting new prospects.

Utilize SEMrush's Keyword Gap tool. It will give me an analysis of where my competitors have page one rankings and where I don't have any rankings at all.

Provide social proof on my website – like case studies and testimonials. It will give my new prospects more information about my business and lead them to take the next step by making a phone call.

Be my own cheerleader. Always cheer for myself even when others belittle what I'm trying to achieve or when I face hostility and setbacks.

Show my authentic self to the world. I am doing good in the world. I have something of value that I can deliver to others, and I will be doing a disservice to humanity if I don't offer what I have. 

Let go of expectations. Expectations can positively impact my life, but they can cause me great disappointment and frustration if they are not realized. Be more flexible to feel happy and I can have the ability to adapt and move forward.

Focus on making a difference for people. Don't be scared to put myself out into the world; know that I'm going to reveal light and make a difference in other people's lives.

Checkout Stepforth's website to get a strategy call or initial consultation with Ross Dunn and his team.
About Ross Dunn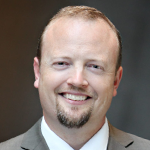 Ross Dunn is the CEO of StepForth Web Marketing, and Co-Founder of First.Dentist Marketing. He has been practicing SEO for over 24 years, helping businesses succeed in search. His podcast, SEO 101 on WMR.FM, has been downloaded over 3m times and has been favorited by HubSpot and Google's John Mueller.