Link Building is an essential component to SEO, yet it is often given short shrift, probably because so much of it is outside of our control, at least in comparison to on-page SEO. While the on-page stuff can be quite technically complex in terms of the diagnosis and the implementation, after all, that's why a lot of companies bring me in to help them, at least it's pretty straightforward and that you are the master of your own destiny. Either you implement, or you don't. With link building, not so much. There's a lot of spray and pray happening, which obviously isn't very effective. 
Effective link building is digital public relations. It's also mastering the science of persuasion- that wildcard element of the webmasters, bloggers, journalists deciding to link to your site doesn't have to be so much outside of your control. Yet too many businesses wind up throwing link building and the outreach side of it in particular into the too hard basket. This is a shame because it's often a massive missed opportunity that's leveraged against them by their competitors. 
One company that has been a huge innovator and link building is Pitchbox. Pitchbox isn't just a tool, it's a robust platform that allows you to automate large chunks of the link building process, making outreach easier and saving you hundreds of hours. I should know; my team actually uses this tool. On this episode number 199, I'm joined by serial entrepreneur and Pitchbox co-founder Michael Geneles. If you've struggled to scale your link building efforts or even failed to get them off the ground, today's episode is going to be a godsend. We're going to be talking a lot about link building best practices. And Michael will be revealing plenty of insider knowledge, including his theory on why you should run your link building team like a sales team. Forget the old school link building techniques you've learned in the past because this is going to be next-level stuff. If you're looking to get the jump on your competitors online, stick around and let's get this party started.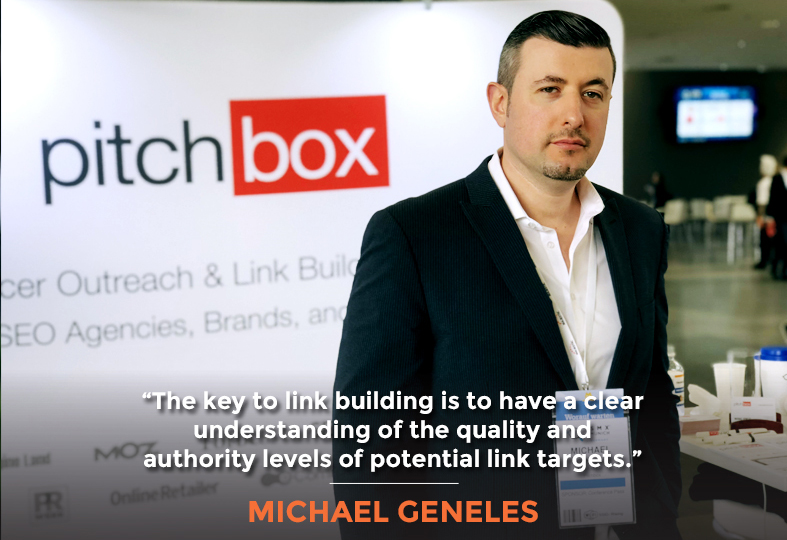 Transcript
Michael, it's so great to have you on the show.
Hi, Stephan. Thanks for having me.
Let's talk about just the outreach portion of link building. Actually, before we get into that, let's talk about what is it that is so confusing or difficult for businesses to wrap their heads around, that they just usually suck at link building, and either do it badly or don't even address it at all, so that ends up being their Achilles' heel unless they're a big brand.
In my experience, I think that the hardest thing about link building is the fact that it's a complex task. Unless you have a well-defined process, it wouldn't work well. Just like for any business, you need to have well-defined standard operating procedures and workflows. If you don't have that, then you'll fail. While there are a lot of great agencies and businesses that have the ability to create great content, they simply lack standards and process to be able to do outreach on any significant scale.
But then, technical SEO has a lot of complexity to it and yet those things tend to get implemented. Is it maybe because that stuff is purely within their control on their own website? And link building seems kind of scary that you're trying to influence people and other website owners to do your bidding, to link to you, and to do it in certain ways?
I think SEO—at least the ones who are involved in technical sides of SEO—are very good at using tools and figuring out what's wrong on websites and know how to fix them. But when it comes to link building, it requires a number of talents. I look at it more like a sales process, so similar to how sales organizations operate. If you look at a proper sales team, you have cold callers, lead qualification specialists, SDRs, negotiators—people who are good at negotiating DLs,  sales managers, VPs of sales, etc.
I think for a typical link building team when you grab a link builder and say, "Go get links for this website." If they are tasked with all the things that are a part of this process starting with research, prospecting, identifying great opportunities for outreach, coming up with content ideas, how to approach a journalist or a blogger and pitch them, and how to analyze websites in terms of, "Are they worthy to reach out to? Are they technically advanced enough to be able to reach out to?" I think it's a lot for one person to handle. That's why in many cases, what we see is teams are failing or are not able to scale because it's a difficult task. There are only so many hours in a day. That's one of the key issues why a lot of people fail at outreach.
There are a lot of aspects to this as you said: research, prospecting for opportunities for the different bloggers, and so forth, to reach out to. Having some unique pitch or angle to reach out them with. Maybe having some content ideas and being able to analyze the websites. Understanding which ones are worth your time and which ones are not from a link outreach standpoint, that really is not laid out in a logical, fleshed-out manner, in a form of standard operating procedures. So people get stuck, they don't do a good job, and the company gives up on this aspect of SEO.
Exactly. If you have a background in software engineering or web development, I think it's probably easier to start doing technical SEO. But if you take a person like that and ask them to start doing link building, you're looking for kind of a unicorn-person who would be a good "salesperson" and a good negotiator. 
The key to link building is to have a clear understanding of the quality and authority levels of potential link targets.
Click To Tweet
Somebody who likes cold calling.
Having both technical creative abilities and sales or negotiation skills, you're looking for a very talented person who has it all and that's not always the case. You can't always find people who are good at everything. Nor do I think that you should have your link builders do everything themselves. The ability to delegate research and other repetitive tasks to other members of the team or the ability to have more creative people on the team come up with campaign ideas is a better use of their time rather than having these creative people try and do sales for you.
Essentially, that's what link building comes down to—having the ability to build relationships and influence people and get them to do whatever you want to do. Those are hard skills to find in a single colleague or team member. That's why our philosophy is, you should try to split up these responsibilities and create a team that is comprised of a number of people with different talents.
How many team members would you recommend?
I would recommend at least three or four people on a link building team if they want to achieve any kind of scale. You definitely need an SEO manager or an outreach manager to oversee the whole team. You need at least one negotiator to be able to negotiate. You should have a prospector and a data entry/research person who can help with all the tasks associated with all the background research and data entry and just lead qualification. I think you need, maybe a college intern or someone to help curate your lists. Yeah, it could be four or five people easily if you want to do it right. Especially, if you run an agency and if you're doing this for a bunch of clients, that's the only way you'll be able to scale this.
If somebody wanted to outsource this to an agency instead of building that team of three, four, or five people, what would they use as criteria to judge if this is a good agency, or if they've got everything together?
I'll go with an agency that has a really strong track record, of course. Not just looking at their client list but asking them to provide some samples and proof of campaigns if they're not under an NDA or something like that. They should be able to come up with examples of their work. In my mind, agencies that are transparent about what they do, their process and their approach to link building are agencies that are a lot more successful.
Of course, working with clients—and depending on the client being transparent—might eventually turn into a sort of a headache if you have super inquisitive clients who tend to micromanage every step of the way. It's sort of walking a fine line between being transparent and letting your clients mind your business. Because at the end of the day, it becomes a time management issue if you need to report to your clients and explain why you got this link and why you got that link. I think just having clients that understand what your approach is, is the best way.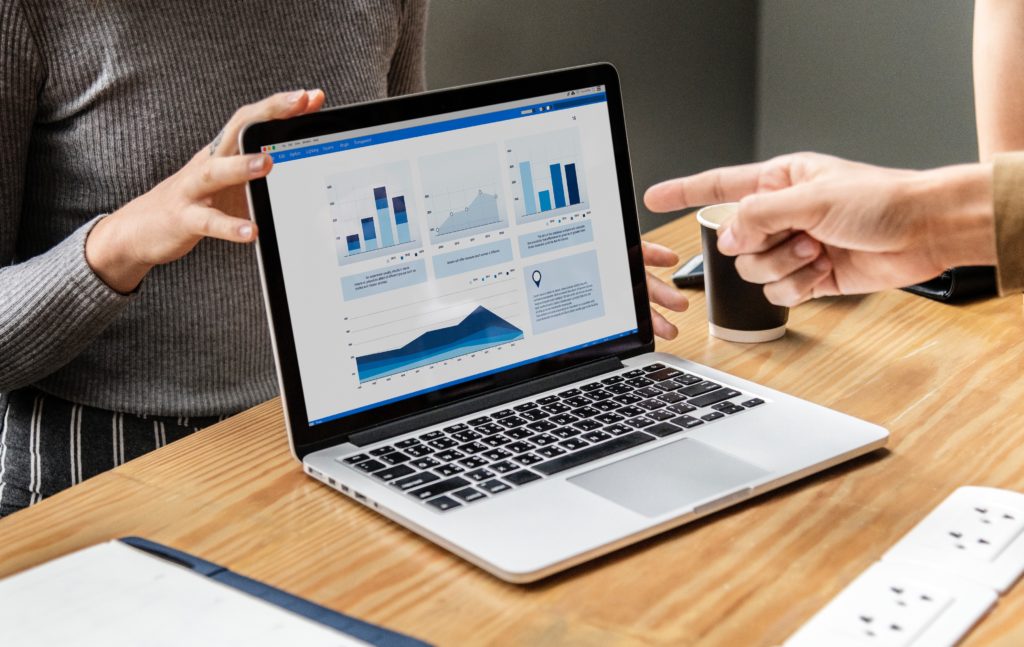 What about asking them questions to understand their process and workflow to see if it makes sense and if it's got enough of the complexity worked out? Would you ask them what tools they're using, for example, or how they quality check the link opportunities before they do the outreach to the bloggers and website owners?
I don't know if tools matter in terms of picking an agency, but I would say that having a clear understanding of the quality and authority levels of potential link targets is key. That needs to be very clear from day one. If you're working with a proper agency and if you're on a popular brand, let's say, any eCommerce brand or line, obviously, there's absolutely no need to go after up and coming websites or low-quality websites. It doesn't have to be a numbers game, it needs to be a quality game. I think setting the scope of the project right away and making sure that everyone understands that quality and authority is really important. Relevancy is super important. It is becoming more and more of a signal when it comes to getting links and content.
Making sure you're getting links from relevant, authoritative, trustworthy websites that are really perfectly aligned with your business goals, category, and niche. Those links are going to drive a lot of value and traffic—referral traffic. Getting links for the purpose of getting links for SEO value is the wrong approach here. It doesn't matter if it's a follow or no-follow link. At the end of the day, if you can get a link from a related website that you know will drive some affiliate traffic, that's the one. Setting those conditions early in the game and making sure that everyone understands those conditions is key.
How would you gauge trust and authority? If I'm to hire an agency to do link building, and I want to ask them how they choose the link targets, the trust and authority metrics that they use to determine whether they're a good fit or not, what would be the metrics that I'd be wanting to hear from them? Like Trust Flow, Citation Flow from Majestic, LRT Power, LRT Trust, LRT Power*Trust from LinkResearchTools, UR and DR domain rating from Ahrefs, all of the above.
It doesn't hurt to look at all of the above if they have access to all these tools. In my opinion and full disclosure, I'm friends with the founder of LinkResearchTools. I'm a huge fan of his toolset, of course.
Looking at Power*Trust levels, I think is important if you have access to that toolset. Of course, right now, Ahrefs is probably the leader in link data on the market. Looking at DR and the number of referring domains, and comparing that with the number of referring class IP blocks, you'd definitely want to make sure you're not potentially reaching out to or trying to get links from PBNs. Make sure that you have at least the 1:1 or 2:1 ratio between your referring class IP blocks, and referring may as well help eliminate a lot of PBN stuff out there. Of course, looking at relevancy, maybe using content explore from Ahrefs and identifying link opportunities, whether it's for link mentions or people who have covered similar content in the past or link to similar websites in the past, that's going to be a very useful tactic. But I would certainly recommend Ahrefs and LinkResearchTools as my top two choices for link data when you do link building or link clean up.
What about looking at Majestic's Topical Trust Flow to see what topical neighborhood's potential linking site might be in and to check yours as well?
I have seen some data that a number of our customers use Majestic Topical Trust Flow; some of them rely on that or swear by that metric. If that works for you, use it. Whatever your toolset is. It's really up to your team whatever they prefer. We all have our preferences, of course, and come to trust one index over the other, the more we use them.
You have an API integration with some of the tools so that you can pull the different metrics from those tools to see what the trust and authority metrics are and set the threshold of the minimum trust or authority score so that you're not outreaching to low-quality websites, correct?
Of course, we have integrations with all the top tools in the market. Majestic, Ahrefs, SEMrush, and LinkResearchTools are all integrated with Pitchbox.
How about Moz?
Actually, Moz's data is built-in and they've recently refreshed the index; it's a larger index now. They do have some interesting metrics like spam score and demand authority. I think demand authority is probably one of the older metrics that became available after Google stopped updating Page Ranks. A lot of people relied on it for a long time and some still do, whether you have access to Moz or Ahrefs or SEMrush. If you have access to all of them, I think it's a smart decision to cross-reference as many data points as you can. Why rely on a single index if you have access to multiple? That way, you can catch some of the things that might fall through the cracks with one index versus the other.
Link building is not a numbers game, it needs to be a quality game.
Click To Tweet
If you can cross-reference DR and DA and look at traffic data from SEMrush all at the same time, you'll end up with a much cleaner result set to start with. That is just going to eliminate some of the work, you're not going to waste your time on low-quality or lower quality. That way, you can go after higher authority websites that rank well, generate a good amount of traffic and have trust and authority. If you have access to multiple data sources, use them all, there's no reason not to.
I agree. I tell my clients that all the time. They should have multiple tools for link analysis because you're looking for corroboration across the tools that some trend or some data point that you're seeing with one tool is being corroborated by at least one or two others. Now, one thing that you had mentioned a few minutes ago was PBNs, Private Blog Networks, and we want to avoid those. Can you elaborate a bit more on what a PBN is and how to detect a PBN, as a layperson or listener who isn't kind of living in this world that we are of SEO and link building?
Sure. PBN stands for Private Blog Networks. They were originally designed to help influence search rankings by people who wanted to. Instead of actually work on building relationships and create great content, they just wanted to create these fake websites or a network of blogs and websites that generate content for them and, then, link back to their main website from that network or a series of affiliate sites and networks sites that they own. 
In my opinion, and I've never been a PBN guy, although I've played on both sides of the equation when it comes to white hat, grey hat, and black hat stuff. There are probably a lot of people who will still disagree with me because there are still a few people in the industry who are good enough to create a really strong PBNs. A layperson would almost never be able to identify those with the naked eye, but, for the most part, majority of the people out there, especially newer SEOs, don't have the technical chops and won't invest enough to be able to create a really strong PBN network that will withstand the test of time.
I think that's why we're sort of seeing this Renaissance in link building, where a lot of the quality agencies and SEO teams—that might have relied on PBNs in the past—are now moving into the idea or the process of starting building their own in-house SEO teams or partnering with really good link building agencies who are good at outreach and digital PR. Outreach has a million tactics; there are so many tactics to build links. I think it doesn't all have to research. There's link building or guest posting. There are amazing link builders out there who are really good at digital PR and who are able to build long-lasting relationships with journalists—not just bloggers—and get their clients' placements again and again on high authority websites, high authority publications, magazines, news media, local, regional, national news media.
Like I said earlier, it doesn't have to be a numbers game, it doesn't have to be spammy. I guess it all depends on who your clients are and what you need to get for them. The more authoritative clients are the easier it is to get links. If I were starting an agency today, I would definitely go after larger enterprise clients or larger brands rather than trying to work with smaller businesses.
Yeah, but if it's a small business owner or marketer who is listening to this podcast and saying, "Gee, that's not fair. It's just the rich get richer. I have a high-quality business and I deserve links and good rankings. How do I punch above my weight? How do I get noticed by these journalists and high-quality website owners so they'll link to me?"
Hire an amazing digital PR agency or consultant who already has the relationships, who has a Rolodex of all the right people to reach out to whether it's digital PR or traditional PR. It's the same game. People with the biggest Rolodex and biggest address book, that book of contacts will always be able to get you a number of placements that you're looking for whether you're a small business or a medium-sized business. As long as you have the budget for it, it's going to work. But life isn't fair. It's still a fact that if you have a brand, it's easier to build links, that's another way around it. You need to invest in building your brand, you need to invest in branding, you need to invest in good PR, you have to get creative in figuring out ways to get the attention of journalists and publishers, for them to carry your content, and ultimately, get some SEO value out of that content.
I think data journalism is one of the most effective strategies right now that can help level the playing field for small businesses. If you have access to some really interesting data that you can share, if you're a smaller business, look at smaller local newspapers. If you have a newspaper in some local, Philadelphia or Connecticut suburb, there's not a lot to write about. These local media publications are always looking for ideas and content to write about because otherwise, you're writing about some very boring local news. If you can come up and share some exciting data about what's going on their local township or county or state, you'll be able to get those digital and local media to write it by you, and that's a really good start.
Do you have an example of a good data journalism campaign that got a decent amount of links?
I can't talk about any of our customer's campaigns. But I would point to maybe a few people out there who are amazing at data journalism: Ross Tavendale is one of them, he runs an agency out of the UK called Type A; Garrett Simpson from Seeker Digital, those guys are really amazing with digital PR and data journalism; and Gisele Navarro. There are a lot of people who are really good at this stuff. I think starting to work with someone like that, will certainly be a huge advantage for a business rather than just to go with a basic agency that will try to get you a competitor's links or whatever. A lot of people know how to do that. But if you start working with a good digital PR agency, I think you'll get a huge head start.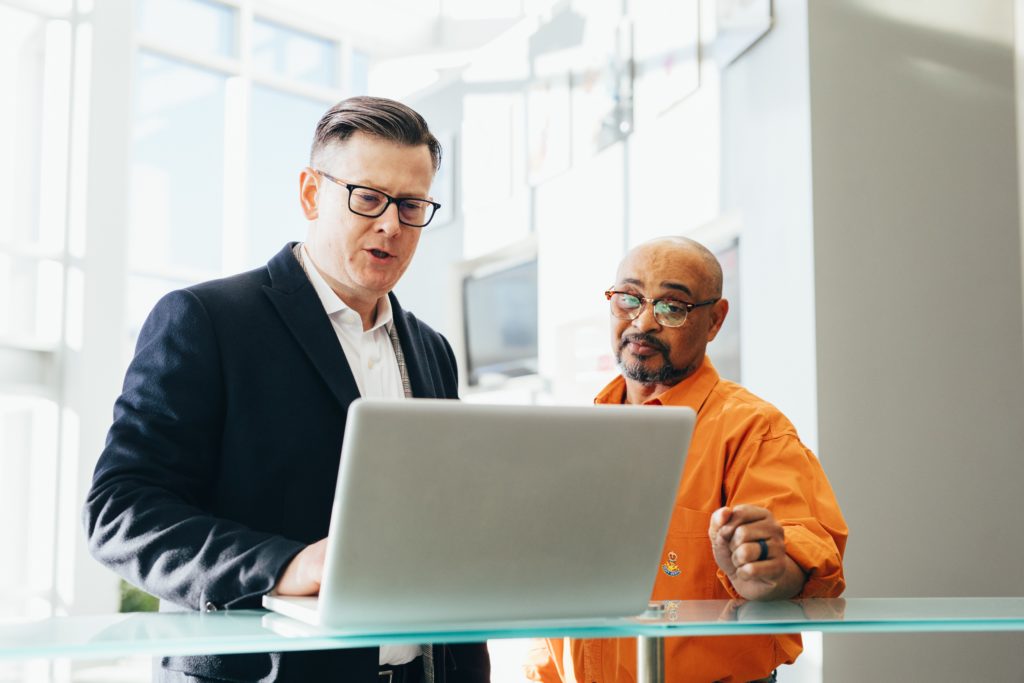 An example of data journalism—I'll share a client example—ABODO, which is an apartment directory listing site. They have this national apartment report, and they'll share things on their blog and put that out to the media. For example, "Rents are rising by such and such percent in major cities or across the entire United States. These are the top cities where they're rising the fastest, and the ones that are actually decreasing." You can get data that is very hard or maybe impossible to get elsewhere because they're churning through all these bazillions of listings that they have in their database. That, I think, is a great example. 
To circle back to data journalism—I just want to add one thing—that you don't need to have your own data, there's so much publicly available data out there. There are data sets you can buy or there's a ton of data that is collected by various governments. You just need a creative approach to look into a data set and figure out what you can extract out of it.
Good point. Like census data or some of these non-profits that share data that you can analyze. Let's say, you want to look at some environmental impact and you get data from World Wildlife Fund or something like that.
Let's get back into the nuts and bolts of doing the outreach and let's say outsourcing to agencies or whatever. What sort of budget do you think is a minimum required budget for a budget to hire an agency for this?
There are agencies that work with a few business models. There are agencies that have a minimum monthly retainer. There are other agencies that work on a performance basis and charge a prelim fee. Of course, they also have a minimum. I think that a minimum retainer for a decent agency, you're looking at probably anywhere from $7000 and up from there. It's going to vary on your niche and how complicated your campaigns will be. Whether you will have in-house resources or writers to create your own amazing content and the agency just needs to do outreach for you or do they need to come up with content ideas and execute on those ideas for you. This price can go up very quickly from $7000 to $30,000 a month if you require these agencies to do everything for you.
It could get even higher than that if you're in a very competitive niche like sports betting or something. It's probably an order of magnitude more than that, right?
Of course, if we're talking about super competitive niches like finance, gaming, gambling, adult, and other niches, those costs will be astronomical. I guess in perfect balance with profit margins in those businesses, if you want to look at it that way.
Let's say you scrounge up $7000 a month to hire an agency, what sorts of results would you expect to see? How many links and what kind of quality or trust and authority metrics would you see from those links? What sort of impact on your rankings and traffic? Over what timeline would you expect to see or want to see with that investment?
I think it depends. Again, it depends on the scope of work and on your niche. If we go back to the other model where there are specific agencies, building agencies that do just that are able to charge by the link. You can put together a campaign of links with minimum domain rating and relevance to starting anywhere from a few hundred dollars a link, going all the way to $1500 a link or more. The number of links you can get out of it, at $7000 or $7500, you can get five links, you can get maybe 20 links but the authority and quality of those links will vary.
Of course, it all depends on how difficult it will be for this agency to get you those links that you desire to get. Whether you already have a brand or will this be a brand new startup. Whether you have traction with news media and public relations or it's just a brand new website and you have nothing. It's going to vary on so many factors. Unfortunately, I can't give a super-specific answer here because I'm not sure where that exists. I only see a lot of link building.
I'll share a few examples from my work with clients. We can give some specifics. And as you said, it depends on the niche that the client is occupying or targeting. It depends on the difficulty of getting these links. If it's going after major journalists instead of smaller bloggers, it's going to be harder to get their attention and so forth. I've had pricing models, and still do, on a per-link basis which resonates very well with clients when I offer that.
That's, as you say, maybe a few hundred dollars per link or whatever, but it depends on the DR, the domain rating, and Ahrefs. It depends on estimated traffic coming from that site, from that link, and a few other things, but there's a sliding scale. It might even be $500 for a link depending on how amazing it is. That works really well because it's paid for performance, but it puts a lot of risk on me because we have to refund the retainer if we don't hit the numbers. That's a higher risk sort of situation for the agency.
We're trying to get links in any serious numbers, but we're trying to get a major media mention or something. For example, working with one of my clients, they have Section 8 Housing all over the country. It's a really nice Section 8 housing though. It's like a luxury. They own billions of dollars of real estate. I got them a really nice full page article in the Denver Post and I did not charge for the link. In fact, they didn't even get a link, they got a whole article about them, and this new building they've rehabbed and relaunched in downtown Denver. It was a very positive article. It was wonderful. It got them a ton of business, some major deals, partnerships, and stuff, but no link.
The entire month's retainer was focused on that, on getting that win, but it was orders of magnitude of ROI, in comparison to the cost that they spent in the monthly retainer. You get everything in between where it's like, "Okay, we're going to charge hourly for the content, article writing, personality test writing or infographic creation." We're going to charge for the amount of time we use. We're using your tool, Pitchbox, to do outreach, we'll charge an hourly for that. That works better in certain situations where the pay-for-performance isn't the right fit for me or for my standpoint as the consultant or agency.
That's a little on the kind of the inside baseball of how I price the link outreach. It's very much an it-depends basis. I think that's a good milestone for our listeners to gauge on what is a reasonable budget. Is that $7000 a month minimum? If they have more like 10k or 15k a month just for a standard sort of niche. The more competitive ones, I'd say 15k-30k a month would be a more reasonable budget.
One thing you mentioned a while ago in this interview was unlinked mentions and finding some of these in the Content Explorer tool in Ahrefs. What is the benefit of having unlinked mentions if you're not getting any juice from the link itself? Do you think Google is looking at mentions that are not links and considering that as part of your brand equity or are they potentially using it in other ways, maybe even applying some flow of page rank per link equity when there is no link or is this just for research purposes? What's the benefit of looking at unlinked mentions? 
I personally think that if you have the opportunity to try and convert every unlinked mentioned to a link, to at least your homepage, there's no reason not to do that. Of course, all the mentions matter if they are on websites that rank well, so, that has a good branding effect. But if you have the opportunity to find those unlinked mentions and reach out to these publishers and webmasters and say, "Hey, we really appreciate you writing about us or mentioning us in your whatever content or article, but it would be really fantastic if you made that brand mention or turn that into an actual link or hyperlink that to our homepage."
Why not do that? It's probably one of the easiest, low-hanging fruit opportunities in link building, especially when you look at medium-size and larger businesses that just naturally get a lot of publicity and a ton of these mentions. For them, running these campaigns should be a monthly recurring task. It's just a super easy thing to do. There's not much to that and you can almost completely automate that with something like Ahrefs and Pitchbox or some of the other tools, of course. There are a ton of monitoring and mentioning tools out there, but again if you ask me, I would recommend Ahrefs for this specific campaign type.
Got it. One thing I forgot to ask you about is when you're budgeting for the links and working with an agency or even doing it in-house, should you allocate budget for buying links? I know that Google's official position on never buy links. When you work with an agency and they price working with them on a per-link basis, that's pay for performance, that's different. That doesn't violate Google's guidelines. You're just paying for performance. If they don't acquire the links, then you're not paying. That means that they did a lousy job and they're going to eat ramen noodles that month.
But if the agency or your internal team is buying the links from the bloggers and saying, "I want a guest post from you and I'm willing to pay $15 or $100 or whatever," is that something that you would recommend people to avoid or is that something that you think is a moderate risk or a small risk but worth doing? What's your position on this idea of spending money with bloggers who want to get paid for publishing your guest post?
That's a great question. I'll probably stay politically correct answer here and look at it from a neutral standpoint. Tell me what's the difference between you reaching out to a blogger with a piece of content that cost you $300 to produce when you paid your content writer and pitching that content to a blogger who would gladly accept your free content and publish it, versus reaching out to a blogger and saying, "Hey, I would love for you to review my product," and they say, "It will take me a day to write that review, so I want to be compensated for my time. I want you to pay me a placement fee of a few hundred dollars."
Personalization is a huge factor in getting a significantly higher response rate.
Click To Tweet
Personally, I don't see a difference between the two. There's still a cost involved in getting that review or getting that placement. The only difference is whether it violates Google's guidelines. I think it's up to each individual business owner to make a decision whether they think it's worth the risk.
On the other hand, if you run an e-commerce site or a small business where you have other amazing opportunities to actually rely on data journalism and building relationships with bloggers. I don't think there's a need for super aggressive tactics unless you're in a pinch for time and you're trying to get somewhere very fast. But then again, you're taking a huge risk engaging in these more aggressive tactics.
My personal approach working with clients is to not ever pay for a link opportunity from a blogger. If I create or my team creates a wonderful piece of content, we're pitching it, and they say, "The placement fee for that piece of content is $50 or $100," whatever, then we will not proceed. That's just a hard and fast rule that I use with my outreach team. That's personally how I handle it but I work with clients who only wear pearly white hats and they don't want to end up getting burned. But yeah, it depends on the niche and it depends on your tolerance for risk.
We should probably take a couple of minutes at least to talk about Pitchbox because that is your baby. That's the tool that came out of this need that you had to have systems, processes, workflow, and some structure to your link building, particularly outreach. There weren't good tools out at the time, so you built one and then you created a Software as a Service out of it, which is an impressive toolset. I have to tell you, I've been using it for years now and I'm a big fan.
Take a few minutes and explain to our listener what is Pitchbox about and not just Pitchbox specifically. This is a roadmap for having the process and workflow to your link building. What I did in a Search Engine Land article a while back was outlined an eight-step process for link outreach using Pitchbox. That's a great article, Scaling & Systematizing Your Link Building. If you could walk our listeners through Pitchbox and the steps and the process, that'd be great.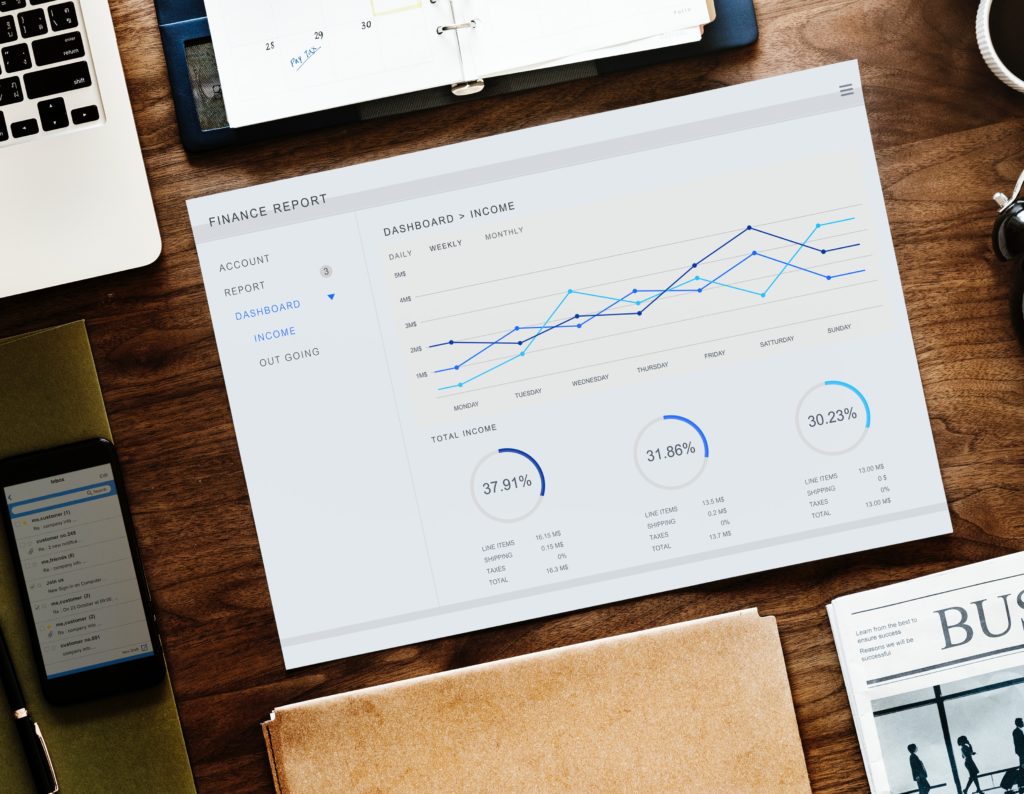 Sure. As you said, this product came out of a need that we had. When my partner, Alex Gopshtein, and I merged our two agencies, we ended up with a large team of link builders that we want to help streamline their process, keep track of everything, and quite frankly make sure that our team was as productive as possible. We started working on an in-house application. Having a lot of history and background in software engineering, it was a natural fit for us to start creating a platform that we used in-house for our own team. We ended up, first, creating our own crawler, our own index that could help us with content discovery and research. Then we created our own CRM and email client that was connected and integrated with our prospecting module.
Before we created our own platform. the main issue we had was we were using a bunch of tools that were loosely connected with APIs and such. We used Salesforce as our primary CRM. We used a few prospecting tools. We used email tools. We used task management tools, at the time it was Basecamp or something. What you end up with is having your data and five or six apps which makes it impossible to report on that data. At least, not on a regular basis. If you end up using five or six apps, then you need to export your data on a monthly basis and merge all that data using a database or some reporting tool. It's a huge process, it's not convenient, and it's almost impossible to maintain your data integrity if you're relying on exports just to do your reporting.
Of course, for users, it just makes it really hard to have to switch windows and tabs from one app to the other in order to add a task here or update a record in your database, your CRM, and then you use prospecting tools, import data in and out. It was so many steps and it was really cumbersome, so we decided to make a truly all-in-one platform that was not just a bunch of tools connected to each other but it was based on a process that we developed and a lot of our colleagues and friends developed over the years to streamline all the tasks that have to do in link building.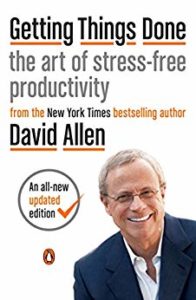 Earlier in this conversation, I talked about the fact that structuring a link building team is similar to how you would structure a sales team. We took that process of prospecting. Once you have your list filtering your initial data set using metrics from only SEO vendors out there, then curating that list, personalizing that list, getting it ready for outreach, and then having a truly collaborative environment for your employees, your team will be able to share data with a group inbox that is connected to all the data in your CRM and make a system that is truly focused on SEO where a domain as your primary record. Actually, the big inspiration for that process earlier on was the GTD methodology by David Allen. If any of you read The 4-Hour Workweek by Tim Ferriss, he talks about GTD a little bit.
Of course, Getting Things Done by David Allen, which is the whole methodology laid out in the book—that is one of my favorite business books—changed my life.
Exactly. Our brains are wired in a way that we're not really made to change channels, switch from one task to another. When you have, in our case link builders who are looking at a website, maybe curating a list of websites and they say, "Okay, great. This is an amazing publisher/blogger. Let me write them an outreach email. Let me research everything I need to know about them right now, then I'll write them an email," by the time you're done with these tasks, you're half an hour into and you've reached out to a single person. That doesn't scale especially if you're running an agency with a few dozen clients or even half a dozen clients.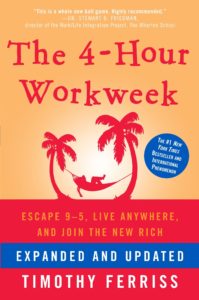 Instead, based on GTD, you would have a skill-based workflow where, if you have a college intern or a more junior employee who is responsible for curating lists, you can easily train pretty much anyone, as a college freshman, on your criteria for curating opportunities. Each opportunity needs to be relevant. Content on paging needs to read well. You want to make sure you're not seeing a ton of AdSense, pop-ups, other annoying things, or factors that your client might find unattractive.
That process of curating should be handled by a single person who is looking at hundreds of websites. It's simply accepting or rejecting each opportunity for outreach. You are working on compiling a list of really relevant opportunities for outreach.
Next up is to help personalize that data. Personalization is a huge thing when it comes to outreach. We haven't really talked about it in this interview. Actually, we just published a data study looking at 12 million emails with Brian Dean; it's on his blog. The outcomes of that data study are quite revealing. Personalization is a huge factor in getting a significantly higher response rate. If you want to succeed at outreach, you must invest some time into researching every lead and making sure that when you approach them, you have the tone, you have the pitch, and you offer worthy content or something else. Everything needs to be relevant and it has to match with all of your leads and targets.
Personalizing opportunities is its own step, its own cue in the workflow. That data entry step is usually handled, again, by college interns or by remote workers, virtual assistants, etc. There is no reason for marketers or link builders to spend their time on something like data entry. It's a complete waste of their time, they are a lot more expensive from an hourly basis, and their time should be spent on building relationships, negotiating placements, etc.
If there's one piece of advice I can give for any outreach team, it doesn't matter if you only have one link builder. Get that link builder a virtual assistant, someone who can help them with a little data prep, a little bit of research, background research on your leads. That way they can spend the majority of time communicating with leads and building relationships.
For example, if you find on the blogger's About page that they went to the University of Michigan, you could mention that, "Oh, I went to the University of Michigan, too," if that's true. You're building rapport, relatedness, and making it a lot more likely that they're going to respond positively to you.
You have to be human with your outreach. Don't try to fool people and say, "Hey, I live in the same city as you," or, "I went to the same university as you," if that's not a fact. If you have a list of websites, 50 of them are bloggers, and maybe another 20 or 30 are larger magazines or publications or the full editorial staff, you should first of all, try and change your tone based on who you're reaching out to.
If you're just another blogger reaching out to a fellow blogger, then you should be a lot more casual with your approach and pitch them in a different way rather when you're reaching out to the editor-in-chief at Wall Street Journal. It's going to be different. The context of your email should be completely different based on that. If you have that data, if you know who you're reaching out to, what position they hold, whether it's just an amateur blogger or a professional editor, just changing your approach is going to help you in a major way.
Being human or being another blogger to the blogger that's receiving your email could take the form of just starting the email by saying, "Hey, will I see you at the blogger conference next month? I'm already signed up to attend," and then launch off with your thing after that, that you're pitching them, so that they see that, "Oh, this is a blogger who's real, who goes to blogger conferences. Although I'm not going to that conference, I'm more inclined to respond to them because they're taking a unique approach, not the standard, 'Hey, I've got a great guest post that your readers would enjoy and I've attached it,' sort of thing."
Be real, be human, and don't be afraid to be direct. Keep it short. Don't write a 600-word essay on why they should read your attachment or why they should review your product. Just try to be as honest as possible and I think it'll be more sure dividends in the end.
Getting back to this whole workflow, GTD back of Pitchbox, that theme is something that we use as our core foundation for creating this software. It's not just a collection of CRM, prospecting, reporting, and outreach functionality. It's a very well-defined, process-oriented workflow that can create an outreach factory, if you will, an assembly line, a conveyor belt that helps your multifunctional team to source your opportunities, get them ready, reach out to folks, and then manage relationships, build relationships, and add a report on your activities with a seamless production line style process.
That's really what Pitchbox represents. It's a physical representation of how we used to run our agency and how we used to do link building. It just so happens that a lot of other professional link building shops run on the same methodology. I think that's a major contributor to why we've been so successful.
If a listener is thinking to themselves, "Geeze, my team is using tools like Hunter.io to pull email addresses out of websites and we're building spreadsheets or Google Sheets. We're accessing different tools to check the trust and authority scores, and merging that into the spreadsheets. We're doing all this manual stuff. We're kludging together different tools," They're right for talking to your team about signing up with Pitchbox.
I think it's important to note you have a pipeline reports. Just like you mentioned, you were using salesforce.com as your CRM in the early days. That has a really great pipeline reporting to show where leads are falling out of the funnel so you can chase after them. While if a lead is a link opportunity, you don't want to lose that either. If they said that they would respond and then they never got back to you, you should chase them up and not have to try and track that by hand. You'd want the tool to manage that for you.
Of course. Follow-up is key. Just like in sales, follow-up is key and making sure that huddling don't go cold. They're also an absolute must. If you keep throwing things at the top of the funnel and then you just let them go and don't follow-up with opportunities that are delayed for some reason or get stuck in negotiation, you're going to leave a lot on the table.
Data journalism is one of the most effective strategies can help level the playing field for small businesses.
Click To Tweet
We studied all the most popular CRM products on the market. When we built our own, we created it in a different way. I think the issue with most CRM products out there is that you can define your custom data structures, but then, it's really hard to make your teammates or users fill in the data. Instead, we take a different approach where we prompt the user for a specific set of data at exactly the right time. We have triggers that are set to prompt the user for information on a link when you know you got the link. Once you get a placement, that is the right time to ask the user for some additional information about your placement, not when they're just trying to figure out if this lead is worth reaching out to.
Having a dynamic CRM that is asking the user to fill in the data at the right time and the right place is one of the most important effectors in getting more data. Once you have data, you'll be able to derive so many actionable insights out of that data. Make sure you do not just poke at CRM. If should track everything, you should track your response rates and conversion rates, your win rates by outreach tactic, by audience.
I want to know whether I will get a better response from lifestyle blogs versus travel blogs and whether that response rate actually correlates with my conversion rate because just relying on response rate is not enough. At the end of the day, we all want our placements. We want our links. Tracking everything by niche and segmenting your data set is going to be a key part if you will run your operation like a true business. If you do a little bit of everything and expect a different result next month, you're not going to get very far.
Peter Drucker said that what gets measured gets managed.
You also have a tool or capability inside of Pitchbox where it will automate the follow-ups. You can set the number of days where they don't respond, then it will send a follow-up email, reforward the original email potentially, and add some additional template copy above it and say, "I didn't hear from you and my deadline is coming up on Friday and I want to make sure you saw this." What would be an ideal number of days to set for a follow-up? Fourteen days or ten days, what do you think?
At least five or six days. You should give people some room to catch up on their email. I know because I'm one of those people. I'm not very good at replying to email right away because my inbox gets full. I think we all have that problem these days. So, give people at least five or six days to reply to the initial email. Then, if you don't hear back, it's okay to follow-up.
A fun fact: in the early days of Pitchbox when we filter email client and follow-up functionality, we had a flexible number of follow-ups that we have. But of course, working with SEOs we quickly realized that they like to take everything to the extreme in many cases. We looked at a very large data set and we continue to do so. All the defaults in Pitchbox are actually set to what we consider best practices based on data research. Five or six days between follow-up attempts and we only allow three email attempts in total to contact. If you can't get a reply after three emails, you should stop. We'll make you stop because you can't add a fourth email to the sequence at this point. It's just three emails.
That's really good. I've gotten, as a podcaster, pitches from different podcasts guesting agencies. There's a bunch out there, Interview Connections, Interview Valet. It's not either those. It's another company that hit me up 11 times over a one-month time period, just adding to the same thread over and over again, 11 times, and I'm like, "Okay, I've had it." I emailed the business owner and told him that this is not okay.
I actually had the business owner on this show; he's kind of famous. The person that was sending out these emails is just some underling. I don't know which country but the signature line mentioned this guy's pretty famous name. Apparently, he's an owner or the owner of this podcast guesting agency. I contacted him directly and he's like, "Oh no, this is not good." So, don't be that person that annoys the heck out of the blogger or podcaster. I was at my wit's end. Eleven emails in one month, that's insane.
One of the most important effectors in getting more data is having a dynamic CRM.
Click To Tweet
Yeah. Move on or if it's an amazing opportunity and you feel like what you have is a perfect fit for them, then maybe try other channels as well. Pick up the phone, hit them up on Twitter, but don't be annoying about it. I think that's a general rule. Try a few times. Maybe if that's not the right time right now, you can try again in six months, you can try again in a year, or just move on. There are plenty of fish in the sea, so there's no reason to get fixated in a single opportunity.
I think this is a great overview of the process for not just Pitchbox, but for link outreach in general. The CRM capabilities and prospecting, personalizing, doing the research, the curation of the list of websites that you're going to outreach to, the outreach pipeline reports that you need to check on to see that things aren't slipping through the cracks and automated follow-ups and the outreach templates. All that great stuff that makes for a really scalable and systematized link building team. That's really fantastic.
If somebody wanted to sign up with your service, where do they go? How do they do it as their free trial? Do they need to talk to a salesperson? Can they just purely do that online? Where do they go next?
It's pitchbox.com and we take a slightly different approach to sales than maybe some of the other software and digital marketing tools. We want to talk to every customer and make sure that we would be a good fit. We want to jump on a call and quickly try to educate you about the product, show you the product with some of the major capabilities of the product.
But first, we're going to ask a number of questions and make sure that we don't waste your time and our time as well. 
It's got to be a right fit client and I respect that. 
All right. Thank you so much, Michael. This was a lot of fun and very educational, I'm sure for our listeners. Listener, now go and do something about this. Get more systems or processes in place in your business to do link building because you cannot just set it and forget it, kind of hope that links will come because you created some great content and put it out there on the web. This is your host, Stephan Spencer, signing off. We'll catch you on the next episode of Marketing Speak. In the meantime, have a fantastic week.
Important Links
Your Checklist of Actions to Take
Create a well-defined process for my link building strategy. Just like any other marketing activity, link building needs to have SOPs and workflows to ensure consistent outcomes.

Engage in outreach for my business regularly. Cold calling, email promotions, and social media campaigns will help me build my brand and attract more clients.

Hire a team that can help me execute my link building strategy. Ideally, a team of four will help me effectively scale my link building efforts.

Outsource my link building strategies to an agency if I have the budget and don't have the time to manage it myself.

Create a list of high-quality sites that I want to link to my business. I want to avoid making my link building a numbers game and reduce the risk of toxic links from low-quality sites.

Monitor my link building to make sure that I'm getting links from websites that are relevant, trustworthy, and are aligned with my business goals and niche.

Conduct regular link audits and analysis to make sure all my links are of high quality. Michael recommends Ahrefs and LinkResearchTools.

Time my outreach at reasonable intervals and always offer value. Calling or emailing my prospects every other day may annoy them or even spur them to unsubscribe from my list.

Abide by Google's guidelines and avoid getting penalized. Make sure that all my links are high quality.

Check out Pitchbox and start using the platform to help me achieve my outreach and link building goals.
About Michael Geneles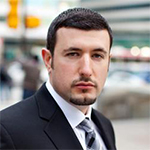 Michael Geneles is the co-founder of Pitchbox, a link building and outreach automation platform for digital marketing agencies, brands and enterprises. Pitchbox solves a growing problem for marketers, public relations professionals and companies: creating and managing outreach campaigns in the digital space.
Before starting Pitchbox, Michael ran a number of software development and digital marketing firms, and has had the opportunity to consult for an impressive customer list that includes Dow Chemical, Wells Fargo, PricewaterhouseCoopers, The Vanguard Group, Johnson & Johnson, Honeywell, Computer Associates, Reliance Standard Life, Applied Card Systems, and Quest Diagnostics amongst others.