Content generation is all the rage these days, but it can be difficult to nail down the specifics of doing it well. Our guest today has mastered the art of creating valuable content–and it has really paid off.
Harsh Agrawal is one of India's biggest superaffiliates and the founder of the award-winning blog, ShoutMeLoud. He helps people turn their passion into a profession. Harsh also runs CoinSutra, a cryptocurrency resource platform and community.
In today's episode, Harsh shares the inspiring story of how a debilitating accident drove him to take the risk of jumping into blogging as a career. He gives useful tips for content creation and finding cutting-edge products to promote. We talk about what Harsh does to give back to those in need, particularly kids without access to education. Harsh also shares about a specific meditation practice that has changed his life. This episode is especially valuable for anyone involved in content creation, affiliate marketing, or traffic generation.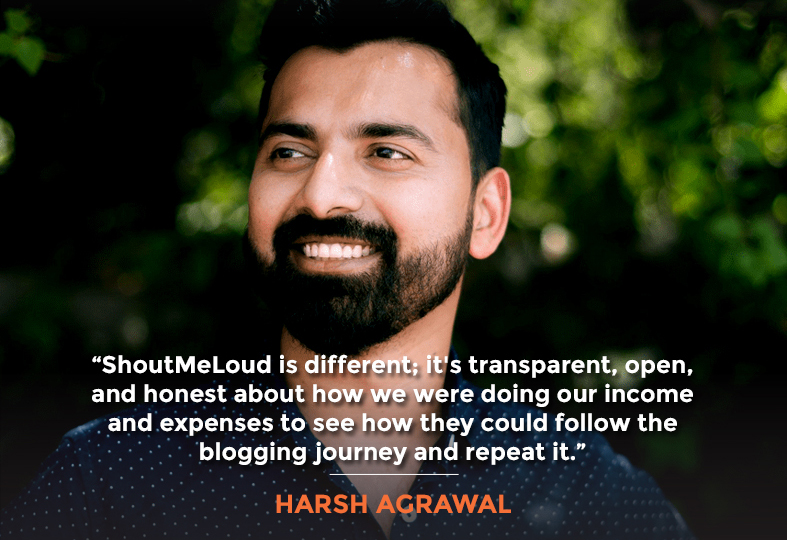 In this Episode
Transcript
Harsh, it's so great to have you on the show.
Thank you, Stephan. It's always amazing to connect with you. It's so lovely to see you after many years.
It has been a while. I miss you, brother. 
Same here. I got to know you a moment back. You became a parent. I became a parent almost at a similar time, so many congratulations to you.
Yes, and to you too. Before we started recording, I made a recommendation to you to check out the course, How To Multiply Your Baby's Intelligence. Even though our babies are toddlers actually, this content and these modalities still apply for teaching your kid math, reading, foreign languages, all sorts of stuff. It's really quite amazing. 
The interview I pointed you to that I'll share right now with my listeners here is the Janet Doman episode on Get Yourself Optimized on my other podcast. That's a fantastic introduction to this framework on how to multiply your baby's intelligence. I took the 40-hour course from The Institutes for The Achievement of Human Potential, but this gives you a good starting point. Just listening to the interview. It was Episode 303 on Get Yourself Optimized. 
Let's start by going a bit into this idea of blogging as a career/income stream. How did that come about? It's apparently an accident for you, but I want to hear the origin story. I want our listener to hear that and how that then morphed into a very lucrative business for yourself.
I've always been a guy who enjoys writing and sharing stuff.
Sure. This is my favorite part, the inception of inception. I've always been a guy who enjoys writing and sharing stuff. It was in 2008 when I graduated from engineering. I was working and then I learned about this idea about blogging. I was quite a techie. I was somebody who likes to dig deep and find out how to hack a solution around a problem. This is what I used to enjoy.
Then, I started writing about tech stuff on my blog, and people used to love it. This is where I also discovered that blogging is becoming a mainstream thing all over the world. Still at a nascent stage.
That's where I discovered Google AdSense and affiliate marketing, and the internet life that I was aware of was changed overnight. I was like, hey, we are not supposed to work from 9 AM to 6 PM throughout our life. We can actually do something that we are passionate about and make the same amount of money that we would do in the job. 
That's where I changed my mission. I started making a good amount of money in the next 3–4 months. I made this mission that I would help others to discover this area of living a life where they can follow their own passion and make money from it. That's where ShoutMeLoud, my main blog, my first blog, moved from a tech blog to a blog, which teaches people about becoming their own boss. 
I think the biggest differentiator or the difference that we are bringing to society is being transparent. I started with nothing. I was probably making $300, $400 initially. I was very open and honest about how we were doing, what our income sources were, and what our expenses were so that people can see how they can actually follow the blogging journey to repeat something which I was doing. That's where ShoutMeLoud was born and things started.
ShoutMeLoud is different; it's transparent, open, and honest about how we were doing our income and expenses to see how they could follow the blogging journey and repeat it.
Click To Tweet
You started blogging in English and not Hindi even though you were targeting an Indian audience, or were you targeting a more international audience?
To be honest, the concept of target audience was not there. I was just writing about anything that was coming to my mind like tech stuff, how to do blogging, or how to grow your blog. I think it was universal. In fact, until 2015, we had more users from the U.S. and U.K. combined than in India. It was in 2015, 2016 when the internet penetration increased in India. That's where we started seeing a great influx of Indian audiences.
Right. You ended up inadvertently targeting the U.S. and U.K. because you were writing in English. I guess you probably chose to write in English in part because the payouts from Google AdSense would be higher for U.S. keywords than it would be for Hindi keywords. Is that right, or you just prefer to write in English because you just like writing in English?
Yeah. I started English in college. For all the listeners, English is not my first language, so pardon me for my silly errors or mistakes. But yeah, it was an exciting language to learn and to write up through writing, especially I can speak to more people from different walks of life, from different genres, and different parts of the world. English was one language, so I chose that language to communicate my learnings.
Wow. That was quite fortunate because if you would have chosen Hindi, your payouts from AdSense would have been a lot less. That's just the way it works. 
That's true.
It's a pretty amazing story that you just did something that would stretch you, that you would enjoy, and it was able to sustain you. How long did it take before it generated more money than you could have possibly imagined?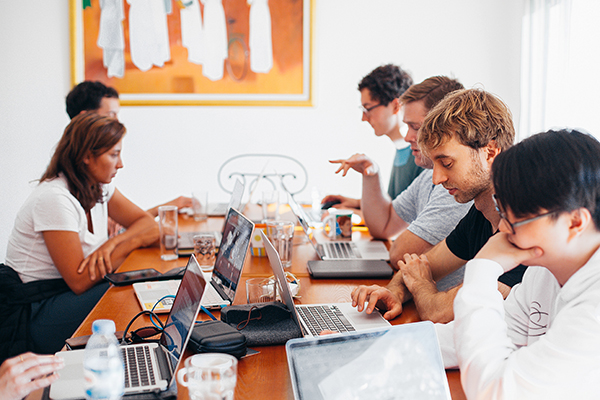 One thing before I get to that part, I think it was seven, eight months of my blogging. That's where I had to decide if I would join the company where I was placed as an engineer. I was placed in this company called Accenture, which is an international MNC, very popular. I had to decide between joining Accenture or continuing with blogging. 
That's where the accidental blogger part comes into the picture. Even though I have made up my mind that I will continue with blogging, unfortunately, or fortunately, an accident happened. It was a bad accident. I was in bed for six months. I had this multiple fractures on my left foot and the doctor said, I may not be able to walk. It's called Lisfranc fracture for all the doctors out there. 
That actually paved the way for me into the world of professional blogging because even though I would have selected blogging as my career, there was still an iota of doubt that I might take that white-label job because of the comfort or because that's what has been suggested by a lot of people around me. The one thing which I learned from there is to always take advice from the people who have walked into the shoes where you're planning to walk from.
Right. Because they've seen the road ahead. Another truism, a great adage is leap and a net will appear. I like to add a corollary to that, which is if you don't leap, then you'll end up getting pushed off the cliff. The net will appear as you're on your way down, but it was almost like the universe had to give you a bit of a push off the cliff to make you fully commit to become that blogger as a career and as a business person.
Yeah. It sounds something like that happened, actually.
How long did it take for you to fully recover so that you could walk normally and everything? Was it not just the six months of bed rest but another year of rehab or additional healing? What happened after?
I think many good things that have happened to my life are because of good karma or the people who have remembered me in their prayers because of the value they got from ShoutMeLoud, which has helped them change their lives.
Click To Tweet
Yes, six months of bedrest, six months or about eight months of physiotherapy, and then I was doing okay.
I'm glad you're recovered. I had no idea that you had that bad accident. Actually, I'm surprised I don't know that because I should know that.
Now you do.
You fully recovered. What do you do differently to make this a big business? How does this change your whole life?
I had an aha moment in between. I was very angry because of this accident. Just the idea that I would not be able to walk probably throughout my life. I don't think I was taking it lightly or I was going easy on me. I was very angry. I was angry with myself. I was angry with the people around me. Probably my parents because I was hoping that they might consult a better doctor or something. I don't know what I was thinking, but I don't want to be in that position and situation.
Then, I think after two, three days, I saw my parents crying. I literally saw them crying. That was the moment where I was like, damn, this is not right. Because of me, they are crying. Hey, I'm not the only one with a problem in the world. There are many more people in the world who have bigger problems than me. I'm still lucky to be getting all this medical help and all this treatment. Things might get better for me.
That was the moment that I realized that hey, I can be better than this, and people should not be getting hurt or feeling sad because of me. That's where I determined to take complete control of my actions. For the next six months when I was in bed, I fully committed myself to this process of learning and sharing everything about blogging. That was a big aha moment for my entire career.
I realized that I can be better than this, and people should not feel sad.
Wow. That's profound. It's a responsibility that you realized that I'm not just responsible for my own emotional state, but my actions impact everyone around me, especially your parents. I'm curious now, what was the turning point where you realized, wow, I am making more money than I have ever dreamed of?
Honestly, money was never a parameter for me for anything because I think I'm born in a very nice upper-middle-class family. We have been taught and I've been raised in a very different way when it comes to money. I was probably making $100 as my first job at a call center, which was before I could join Accenture. I was very happy. I was a happy man then, I'm the same happy man now.
Money never changed anything for me. The only thing which I looked forward to was that whatever money that I'm making this month, the next month I wanted to make much more than that with my action and with my activity. If I do that within 20 days, I would rather enjoy the next 10 days going out with friends and spending more time.
I've been playing this game for too long. I think I still play the same game, but if I have to quantify the answer which you're asking, it could be two years or three years. By then, I think I was sitting in a very comfortable space. I think I was 32 when I felt I became financially independent or financially free where even if I don't work, I would live a very happy life. I could sustain my lifestyle.
There are multiple points in life that you can achieve different levels of financial freedom, There's financial independence. There's the ultimate financial freedom. There's financially secure. These are great points to hit. They're different.
I was a happy man then. I'm the same happy man now.
It sounds like you've hit (essentially) complete financial freedom because if you don't have to ever work again and if you quit now, you have enough of a nest egg that supports you and your family for the rest of your life. That's financial freedom. You can do whatever you want for the rest of your life. It's amazing.
What would financial independence be? Independence is you're dependent on your own, is that?
Financial independence, that definition, I'm getting these from Tony Robbins. I learned these distinctions in Business Mastery or one of his programs. I did three years of Platinum Partnership and followed him all-around at all these events, but it was a while ago. The last event was in 2013. I'm kind of remembering from the deep recesses of my mind here, so bear with me. 
I think financial independence is where you feel like you could change careers, you could do something completely different, start a business, or something like that if you were in the career track of (let's say) Accenture, and that gives you a sense of independence from a particular employer, particular industry, or anything like that. Whereas complete financial freedom is a level above that where you don't ever have to work again ever.
Yeah. It seems like that. Everything becomes just a number in the bank account after a while. You basically look for better meaning and make a better difference, bigger difference in the life of others. That's what happens next.
I want to touch on that, but first, let's get into some affiliate marketing goodness here. How do you uplevel your abilities so that you can make more money month after month and not just rely on increasing numbers of people getting on the internet or finding your website?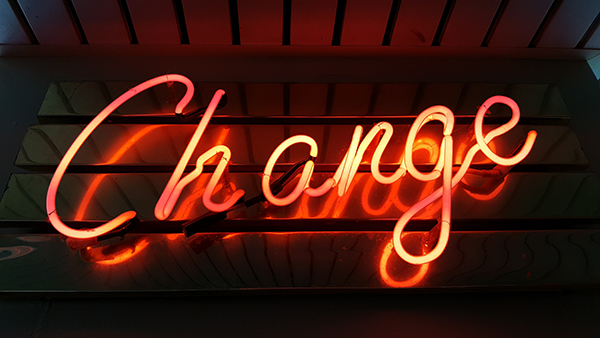 You're doing things to up-level, increase traffic, increase your payouts, and so forth. Where are you learning? How are you learning? What does a typical month look like for developing those affiliate marketing and professional blogging skills?
It's a lot of layers which happened since 2008 because back then, there was no such material which was teaching you in-depth about affiliate marketing or there was limited material if I have to quantify it. 
A lot of this was self-discovery in terms of which plugin to use, which technique to use, and how to SEO-optimize the content. But some of the takeaways which a lot of our listeners can take away are number one, work with SaaS products or the subscription kind of products. Second, your job is not to promote any kind of products which a lot of people do if they are in the PPC kind of affiliate marketing.
I'm mostly into SEO affiliate marketing where I create high-quality content which cannot be replicated or which can be replicated—of course, everything can be replicated—but which cannot be created by everyone. Which requires a lot of expertise and experience. 
The most important part, I don't do extensive keyword research. I create content which I know will become popular in the days to come. Of course, not all of them are going to be 100% hit, but then a majority of them became the content that people are searching for. They stick on the first page for a really long time.
I don't do extensive keyword research.
The way I see it is that a lot of my strategy goes towards finding or identifying new products or new companies that I believe are going to sustain for years to come. They are not those products which will shut down their shop the next day or in a few days. Only high-quality products with a real mission, real vision, and real in-depth work from their part.
Interestingly, a lot of times, I promote products even though they don't have an affiliate program. For example, one company which we both know, SEMrush. I've been promoting them since 2009 when they were very new. For three or four years, they were not sending me any paycheck, but I was still promoting them because what they were doing was making a great difference.
Here's the trick. You might ask, Harsh, okay, but this is not good business. Here's the thing, a lot of time, when you actually promote a good product and you see that this product would grow, sooner or later, they would add or integrate an affiliate program. Since it is a free product—and people don't like free products. In fact, people don't like to talk about free products. When I say people, I'm talking about creators. 
Creators mostly focus on products which are sponsored or making them good money. Of course, there are certain people or a good number of people who do promote free products, just to give my gratitude to those people who are doing it.
The trick here is if you are into promoting a product which is already good and which is growing, eventually, sooner or later, they will add an affiliate program. The moment they do it, your bank will start getting the number that you would have never imagined. That is another trick that one could follow. Of course, you don't have to put all your eggs in one basket. You have to put it in multiple baskets and multiple products.
We are not supposed to work from 9 AM to 6 PM throughout our life. We can do something we are passionate about and make the same amount of money as we would do in the job.
Click To Tweet
Diversified streams of income. Someone comes to mind in one of their principles. That's my friend, Jay Abraham. What he teaches is the principle of preeminence among other principles. He's a wealth of wisdom, but this principle, in particular, comes to mind when you're talking because it's about being a resource for a trusted resource for your prospect.
Even if you're not going to get the deal and get any revenue from them, you are sending them to the most appropriate resource, vendor, or provider regardless of whether it helps you financially or not. You might end up sending this prospect to your direct competitor and not getting any money from it, but that is preeminence. 
That gets you to a lot of business karma. It's really not only a beautiful thing, it's a smart thing to do because it really does payout in the end. You're a living example of that. I think that's awesome.
Thank you. That makes sense. I actually imagined that a lot of good things that have happened to my life are because of good karma or the people who have remembered me in their prayers because of the value they got from ShoutMeLoud, which has helped them change their life for good.
Awesome. Incidentally, the Jay Abraham episode of this podcast is phenomenal. I have an interview more recently of him where we got very metaphysical and philosophical. That was a really interesting interview. He answered questions he'd never been asked before in an interview. Listener, check out both of those.
How did you end up coming up with the name ShoutMeLoud for your blog? That's an unusual-sounding name.
I'm a pretty shy guy when it comes to doing something like meeting people or sharing my thoughts, and I found expression when I'm writing.
I'm a pretty shy guy when it comes to doing something like meeting people or sharing my thoughts, and I found expression when I'm writing. This is where I was thinking of a brandable name that I could use rather than using something like bloggingxyz.com.
I was just thinking of a name. For two days, the idea of discovering the name was on my mind. I was traveling and I saw this board saying, "Shout." I was like, okay, that's a beautiful name, shout. I picked that word, then the word 'me' and 'loud' came from somewhere, probably while taking a shower. That's where ShoutMeLoud came into existence.
Awesome. It's definitely a remarkable name. It's memorable. It stands out. There's something about it that really shouts at you. I really like that. It's something that definitely differentiates you from bloggingforprofit.whatever and all those similar-sounding websites. That was a great choice.
Now, what are some of the things that you do to give back? I know you mentioned earlier in this conversation that you like helping people with all the additional money that you have because the more you have, the more responsibility you have to help others. What are you up to?
Number one, I don't have surplus money or additional money. Those are good to have and I believe everyone will agree to that. There's never enough because there's so much you can do if you have enough or more.
I've started funding education for children. The plan is to fund the education of 400 children where I would be picking children based on people who are deserving but less fortunate to help them get the right education. That's what I want to start with. I discussed this idea with some of my entrepreneur friends. I'm so happy to share that this idea is going to happen soon and a lot of them are going to participate.
That's something which is on the top of my head because I believe one educated person can make a big difference in the entire society. That would be my way of contributing back.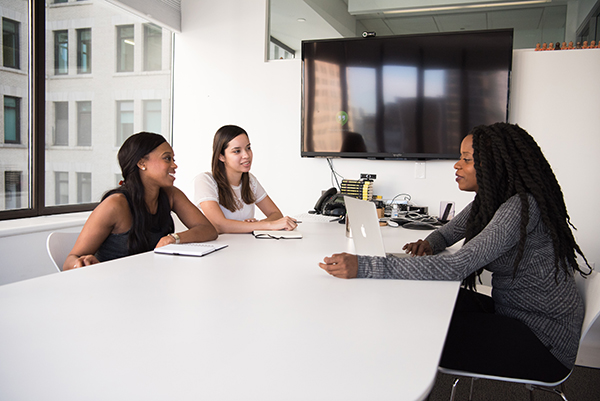 That's awesome. That sounds somewhat similar to what I'm up to. I'm on the other board of Impact Network. They build and operate schools in rural Zambia. I've been on their board for five or six years, maybe longer. I can't remember.
The first time I learned of this organization in 2011, I met the co-founder, Dan, which incidentally, I've had him on my other podcast as well. That's a really fascinating episode. That's a fascinating episode with Dan Sutera. Episode number 76 on Get Yourself Optimized.
That really brings me a lot of joy and fulfillment to help young people learn how to read and how to learn skills where they wouldn't have the opportunity to go to school any other way because they'd have to carry water, help till the land, or whatever instead of going to school because it'd be so far away. To go to school, they'd have to spend hours getting to school. We built a school in that village. Now, dozens and dozens of kids potentially can learn in school.
That's one. The other one that is coming to mind that I've helped fund is Marici. What they do is they rescue children from slavery in India and other countries now too but especially in India.
We all should contribute in any way possible.
That's amazing. We all should contribute in any way possible. For that, please make as much money as you could and then direct your resources to the right cause. Also, share about this on your social media, on all the platforms because it's your job to also inspire people to do the right thing rather than keeping it to yourself. Thank you for Marici and episode number 76. I'll check it out.
I'm curious. What would be the next step for you in terms of your impact on humanity? Do you have plans to start a foundation? Do you have plans or ideas around some big initiative other than making donations or perhaps being on the board of nonprofits? Are you working on some big things?
We are working on launching a foundation. I've asked my loyal friend who's helping me with all the setup parts. I have two other friends who will be helping with being a part of this foundation. We are still at the stage of prospecting. If you have anybody who can help us structure it or guide us at this stage, that would be amazing.
I don't have anybody for India, but I'm just starting this process myself and had an initial conversation with a lawyer who specializes in founding and structuring nonprofits—501(c)(3)s are what they're called over here in the U.S.
Cool, best of luck. I'll try to get an update on this. I'm very excited about this. 
Now, I'm interested to hear more about the spiritual side of your life because you've integrated that so well into your business life. I think this concept of work-life balance is a fallacy. You don't balance work on one side then life on the other side of the scale.
Life is full of lots of spokes in a wheel; that's how life is. That's how we should see that.
Life includes all these different facets and your life's mission or career is only part of life. You've got family, you've got your intimate relationship, your partner you have, hobbies, and interests. You have your health, you have your finances, and so forth. There's this wheel of life and there are many slices to that pizza. How do you maintain that in a way that feels really good?
I think you're absolutely back on, the work-life balance, that should not be there per se, it's not just work life. It's not two things. Life is actually full of lots of spokes in a wheel, that's how life is. That's how we should see that. 
Plus, we should stop rewarding people for overworking, which is what the current culture is. People who are working or growing at a great speed, but the work is the only one for them, we reward them. I think that mindset needs to be changed. Rather, we should reward people who are growing in all aspects of life. Even if they are not growing but they have a happy life, those are the real heroes and those are the people that should be rewarded. 
Now, how I achieve it? I will get to the spiritual part later, but before that, there is this aspect called North Star Document, which is based on the book Traction. This is something my good friend David Henzel introduced me to this. This is something I've been doing from—it's not too old, but what essentially this is is we define our mission, vision, values, what are our goals for the next 90 days, one year, or next three years.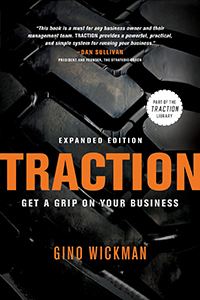 The wheel of life, which interestingly you mentioned that we check our life's current status based on the different parameters like how good is your social life, your health, your financial status, your business, and different aspects of it. The spoke, which is the list for the next 90 days, for the next three months, you'll mostly focus or include those activities which improve it. 
For a simple example, maybe your relationship with your wife or your partner is not great. You can include something like date night with your partner and at least for the next 90 days. That spoke will start improving, which balances the entire wheel and your life will be a healthy and happy life most likely. 
This is one exercise that I keep doing every quarter and have immensely.
That would be fabulous. There are two books titled Traction. One is by Gino Wickman who was a guest on my other podcast. He's the founder of Entrepreneurial Operating System or EOS.
Yeah, that's it. 
That's the one, okay. There's another Traction book too and that one is by the founder of the DuckDuckGo search engine. That one is called Traction: How Any Startup Can Achieve Explosive Customer Growth by Gabriel Weinberg. That's another Traction book by another smart guy. 
You were talking about Traction by Gino Wickman. I highly recommend to our listener who has a business, listen to the Gino Wickman episode on Get Yourself Optimized. Even if they don't have a business yet, even if you, as a listener, don't have a business yet but you have aspirations to start a business, to be entrepreneurs, that is an episode definitely worth listening to.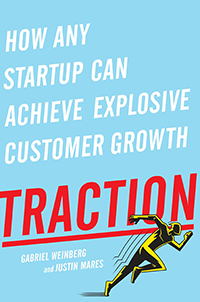 You mentioned David Henzel, a mutual friend because he's such an awesome guy. Of course, he was a guest on my other podcast too. We talked about how to get unstuck and how to set goals, and have a North Star, and it was a really insightful episode. He has a course or program called Managing Happiness. Have you taken that program with him?
I speak to him and I spend time with him in his house. I think we keep talking about the entire course in person. 
Okay, all right. 
I was fortunate that he was here.
I took it, it was fabulous. Listener, David Henzel is quite a successful business person. Founder of MaxCDN, TaskDrive, UpCoach—a lot of really great businesses. He had a successful exit from MaxCDN years ago. I forget who acquired that, but that was a pretty big business back in the day, and then it got absorbed by one of the competitors when it got acquired. 
All right. How do you increase the amount of content, the reach, and all this without adding more hours to your day? Do you have a team assisting you? Are you the only content creator at ShoutMeLoud or do you distribute this work?
Okay, just to get on the same page, I have two businesses now. One is ShoutMeLoud, one is CoinSutra. We have a team of five people and I do work with freelancers. But again, as I said, the magic for us is to identify the content which has not been created before. That's where we get the edge. Even we publish 4–5 content, our 4–5 content a month, which is not recommended. In fact, the recommendation is to publish more high-quality content which is good for business, but for us, it works because of the high authority and that's what our process is. 
Which business of the two, ShoutMeLoud and CoinSutra, is the bigger focus for you these days? 
CoinSutra. Both of them are there, but CoinSutra is at a very critical stage of its career. The blockchain and the cryptocurrency industry is booming. With all of our core values, we think we can bring the kind of discipline which is required in the term of crypto investing, which is not out there, which is a real pain among investors. The transparency that we bring on the plate is something a lot of individuals around the globe can utilize, including our experience to make that life-changing money. This is what we are offering with CoinSutra.
Awesome. Do you associate your name with the CoinSutra brand? If I went to the about page, would I see information about you as the founder? Or do you stay on the DL to not get targeted by hackers who are trying to go after large bitcoin holders?
Everything becomes just a number in the bank account after a while. So you look for better meaning and make a better and bigger difference in the life of others.
Click To Tweet
Fortunately, unfortunately, I'm not a large Bitcoin holder. I like the tech part. I saw cryptocurrency blockchain and its usage back in 2015. I was quite late compared to a lot of other friends or common friends that we may have. You would see my name everywhere. I take full ownership of the content, the quality, and everything goes there. 
I have had friends who had great success reading CoinSutra and getting into crypto investment. I create content for people I know and that's what the real USP is. If I can't change the life of people around me, how can I change the life of a stranger whom I don't even know? That makes a lot of difference when I hit the publish button or before I hit the publish button. I always ensure that whatever I'm publishing is of high quality, nobody should lose money because of this, and it should add value to people's life. And I don't have any problem putting my name out there then.
Give us an example of a friend who's had an amazing outcome because they followed the advice on CoinSutra, and of course, anonymize the person so that they don't get targeted.
Definitely. I think it was 2017, August or September, a friend of mine had some amount of investment and he came to me and was like, Harsh, I want to invest in this. I was like, okay, I'll suggest to you something, but before that, you need to read. Being an investor, you need to be an aware investor, otherwise, the point of investing is never there. You are either you're just a dumb investor or you're an investor who knows where, in which, and in what you're investing. 
I spend time reading and learning about blockchain decentralization and Bitcoin. Back then it was not easy to get into the cryptocurrency wagon even in 2016, 2017. I think this was 2017. He invested that time, and I think Bitcoin was some $1500 or something. He still thanks me. He sends me thank you messages and notes sometimes for helping him invest in that, and that has changed his life for good.
My strategy involves finding or identifying new products or companies that I believe will sustain for years to come—only high-quality products with a real mission, vision, and in-depth work from their part.
Click To Tweet
That's awesome. That's really cool. Very, very awesome. What are you doing as far as your spiritual practices that helped you to be the best person, best soul you can possibly be? You have the potential to work an infinite number of hours per day. You have more ideas than you have the time in the day to implement them. There's something that you do to keep you grounded and also seeing the bigger picture. Tell us about that. 
I believe my journey, a lot of these has been contributed lately by this meditation practice called Vipassana. I was very fortunate to be introduced by something called Quora. I read it. I'll just take two minutes to lecture a story before that. I was the kind of guy who never believed in spirituality. I always thought it's just a way of making money. I was very ignorant. I was more of a guy who would rather go to a pub, party, and chill than spend time reading this literature. 
I think it was 2015 or 2016 when I was at the point of my life where I had everything, but what I did not have was happiness. I always felt like something was missing in my life. I don't know what it was. I made this friend of mine, and she's from the U.S. She was in Mumbai and I met her at the conference. I saw her and there was something very amazing about her. Her aura or presence was quite uplifting. 
I felt some kind of happiness when I talked to her. She mentioned her husband who runs a blog is a big follower of ShoutMeLoud and his blog is about spirituality. We exchanged our contacts and I went back to my room. I was supposed to go to a party. 
I believe my journey, a lot of these, has been contributed by this meditation practice called Vipassana.
I don't know, all of a sudden I opened his blog just out of curiosity about spirituality and he had a lot of content, which was backed up by science. I thought spirituality is only something, which is completely away from science, but his content was full of scientific backing of benefits of spiritual practices. For the next six months, I kept reading and I read maybe 10 books, The Power of Now, The Surrender Experiment, Autobiography of Yogi, and I kept reading. A lot of them talked about the magical experience of spirituality and whatnot. I was like, okay, here's one thing which I know. People might be sharing their experience in any way, but there's one thing which is very common in all the books—that you have to meditate.
If you're not meditating, you may or may not reach that ultimate state of happiness or calmness. Then I got to know about the Vipassana experience. I simply signed up for this experience, which is a 10-day in-house meditation experience where once we go there, we submit our phone, we maintain noble silence. That means we don't speak, engage with anybody else but our eyes. Basically, we don't disturb anybody else so that we can continue looking inwards. 
The practice starts at four-thirty in the morning, and we practice for 10 hours a day for 9 1/2 days. I've been doing this and when I did it, it started changing my life. Again, it took me a lot of time to integrate myself in this practice. I did my last practice two months back. I started going every year for 10 days, I go practice this. I practice this day and night, one hour in the morning, one hour in the evening, at least I try to. 
I'm just sharing my experience. I don't know if I'm qualified to share all these because I'm just a student. and there are more people who spend countless hours doing this. From my experience, all I could share is if you ever want to learn meditation, there are multiple ways to learn meditation. I found Vipassana to be a really natural way of learning meditation because you start by focusing on your breathing, improving your focus, and then you start by focusing on the sensation of your body. 
You realize the most basic nature of the entire existence is the law of impermanence, a nature, that's the polyword of it. Once you realize that all the thoughts or everything that you're experiencing would eventually change the way you react to a certain situation. Instead of reacting you would start responding. It's a slow process. It's not a one-day thing. Do you want to add something here? Because I'm pretty sure you must have spoken to many people around it.
If you're not meditating, you may or may not reach that ultimate state of happiness or calmness.
One of the benefits of something like this is you gain awareness of your awareness, which is very meta. When you are aware that you are aware, it's another level. It gives you this perspective that there's a bigger picture. You may not be able to grasp the bigger picture, but you can glimpse it. 
Also, another way to think about this is praying is talking to God, but meditating is listening. A good conversationalist does both. Actually, more listening than talking, and a lot of people out there are only praying and not listening. It's amazing what you can hear if you take the time to listen. It's really cool.
Good conversationalist. Okay, that's amazing. 
Another thing I'll mention to you, you gave some great recommendations of books that you've read. I'm curious if you've read any of Dr. Joe Dispenza's work. He is the author of Becoming Supernatural, Breaking The Habit of Being Yourself. Phenomenal guy. He's a very grounded scientist, but very spiritual, very metaphysical at the same time. He brings those two seemingly very disparate aspects of life together in a very cohesive integrated way. 
Not yet, but it's going to my to-read list. 
He does these programs that are week-long intensives. They sell out in 20 minutes, it's crazy. There are so many people who try to get in. He does them I think once a month in different parts of the world. I think that would be pretty incredible for you to attend if you're interested. 
Instead of reacting, you would start responding.
Sure. Always open to new and exciting experiences. That's what life is about. 
Awesome. What do you tell somebody who's very skeptical about going through 10 days of not speaking at all? 
Here's the thing, you can just tell them, hey, you got to try it. You will try when you're ready. Somebody first told me about Vipassana back in 2010. I laughed at this idea. I was like, why would I do that? No TV, no phone. No, that's not me. Then, after six years it happened. I think the best thing I can do is I can share all these experiences, learnings with others, and it would happen when it has to happen for somebody. I just believe that's how it works.
It's true that the timing is always divine. One thing I'll mention too about Dr. Joe Dispenza, I was listening to one of his monthly Q&A calls a few weeks ago, and he was talking about some scientific principles, studies, and so forth. One thing I remember him talking about was how human thought changed the outcome of a random number generator, slightly, but it was measurable. It was statistically significant and it was reproducible, which is phenomenal. That's how powerful we are. We can change reality. 
You need to repeat that again. How human thought what?
A random number generator on a computer is supposedly random, right? But human thought can influence that random number generator. They did scientific studies, peer-reviewed scientific studies and showed that it was statistically significant. If you try to focus on changing the numbers of the random number generator algorithm, it would change the numbers.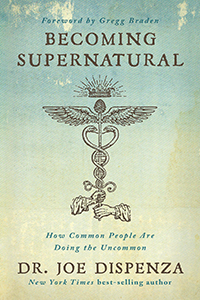 Crazy. It sounds very unbelievable. Yeah, I'll definitely check it out, Joe Dispenza. 
Yeah, Joe Dispenza. 
How was your reaction when you heard this for the first time?
It makes total sense because I've been experiencing it for the last 7 1/2 months, 8 months. What happened for me and I don't know that I really share this on this podcast. I've gone into this at some length on my other show on Get Yourself Optimized. It's been a whole slew of spirituality-focused episodes over there since January since I had a big spiritual awakening. 
I had my first spiritual awakening in 2012 in India. I got touched on the head of a oneness monk and that awakened me. It was like an LSD trip. Everything was in technicolor and it was incredible. 
This was like a second level of spiritual awakening that happened on January 22nd. I prayed to God for a job. The reason I asked for a job—I have a job, I have a business. But I asked for a job in preparation for an interview back in November on Get Yourself Optimized. I did some research on this amazing psychic medium, Sheila Gillette, and she talked about her near-death experience back in 1969. 
She was on her way out, no doubt about it. She wasn't going to make it and she prayed to God, please let me raise my kids, let me stay on this planet. Please give me a job, I'll do anything, just give me a job. 
Miraculous healing happened overnight, and for her, it was Jesus, it was the Divine showing up at her bedside. All this beautiful energy flowing into the top of her head into her crown chakra, and the next thing you know she becomes psychic and of course, she was healed that night. The doctors couldn't believe it. That was 50 years ago and her whole life is completely different now because of that experience.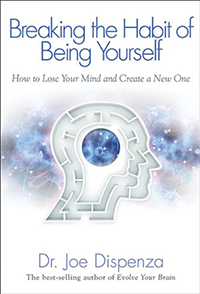 She channels on a daily basis. She channels 12 archangels. She's the real deal. I interviewed her back in November, but that thing of her praying for a job just stuck with me so I prayed for a job. It took me a few months, but I want that and I don't want to have a near-death experience to want it. I want it now without the NDE to go with it. It was instant. It was like the veil was lifted, the matrix was revealed instantly. It's been incredible. It's changed everything in my life, and that was eight months ago.
It's something you would know when you know, I guess. 
Anyway, I didn't mean to go off on that tangent but thank you for asking. It's fun. 
I know how passionate you were when you shared your first-time experience of initiation, and you were telling me about this and I could see the same now. 
That's amazing. I know we're out of time, but if you had a resource, tool, tip, or some last nugget of wisdom to share with our listener, viewer, what would it be?
First, a tool or resource that I'm building, it's called vip.coinsutra.com. It's a place where the people who are looking to grow in the field of cryptocurrency. Again, it's managed by me and my team. The idea is to build a community of like-minded people who understand that this part of investment can do really wonders. 
You do everything of your own, it's just a learning platform where people grow on their own. Again, if you are one of those who are interested in growing in the cryptocurrency space, want to learn and share, and grow at the same time with other people, you are more than welcome to join us at vip.coinsutra.com.
Second, I know that the last one or two years have been very hard for a lot of people. I think meditation is the right way forward at this moment. Something that you can integrate into your life. If you want to try Vipassana, you can go to dhamma.org and find a center next to your country, city, wherever you live. It's available everywhere including the US, New Zealand, and the UK. 
Meditation is the right way forward at this moment. Something that you can integrate into your life.
The best part, everything is completely free and I'm recommending it based on my experience after trying it out four times. If you would have asked me after my first experience, I might not have said the same thing. But as I'm maturing in this field, I could tell you it could make a real difference in your life and the life of people around you. There you go. 
Awesome, those are great recommendations. Vip.coinsutra.com, is that a membership site or what exactly is that program?
We are writing four value propositions and it's at a very nascent stage. We have a lot of courses. The first one is called the Grid Bot Trading where basically bots would trade on your behalf. You just need to fit in an instrument, and the complete strategy is shown how you can do that. We have a Discord group where people can join and track with other members of the community. Of course, completely anonymous if you want it to be or you can use any name or image you want, but it's invite-based. 
Third, we are creating something called CoinSutra Picks where we are sharing whatever investment that we have made for ourselves, including me and my team, so that people can do their own research and they can invest. Then we are experimenting with one or two things. For example, monthly research reports where we share research reports of a particular subject that we are very excited about. We share what is good and bad of this project, and what do we think from the investment perspective with all the essential disclaimer, which is very important. 
Again, we are building. Anybody who has an idea, feel free to join and share their ideas with us. Hopefully, we'll build something that the world has never seen. 
Amazing. Well, good luck with that. It sounds like you're adding so much value out in the world, revealing a lot of light, and keep up the great work. 
Thank you, my friend. It's always a pleasure meeting you, chatting with you.
Likewise. Listeners, it's a pleasure having you on this journey with me, and thank you for listening to this little bit out-of-the-box episode for Marketing Speak, but I think it has incredible gifts and lessons for you, especially if you implement it. Catch you on the next episode. This is your host, Stephan Spencer, signing off.
Important Links
Your Checklist of Actions to Take
Listen to experts. Don't be afraid to seek wisdom or advice from those who are masters of a particular craft. 

Stay positive. Avoid dwelling in self-pity and sadness. Instead, always find the silver lining in any situation. 

Make valuable content. Don't just give in to popularity. Give helpful information for people to stay relevant. 

Prioritize quality over quantity. Instead of publishing many blogs, focus on a few but valuable ones. Create a content plan to ensure I'm on the right track. 

Promote useful products. Do the research and find items that people will always look to buy. Then, aim to find ones that will lead to affiliate programs and good business karma. 

Inspire others. Share my journey and dreams with those who might need it. 
Don't overwork. Find time to rest and recuperate from my job. It's not worth getting burned out before I enjoy my earnings. 

Meditate. Practice self-awareness and recall my manifestations and aspirations. Find time to follow a spiritual practice for a healthy life. 

Visit Coinsutra's resources. Learn more about cryptocurrency and become a part of a community. I can use this knowledge for future investments. 

Read Harsh Agrawal's website and ShoutMeLoud blog and check out Grid Box Trading for valuable information. Then, follow him on LinkedIn and Twitter for more updates.
About Harsh Agrawal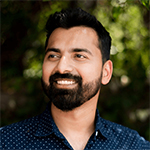 Started his career in 2008 as an accidental blogger, and he became the biggest professional blogger of India. He is also an international speaker. When is not blogging, he is traveling adventurous places like Antarctica, Africa or he might be practicing Vipassana meditation.