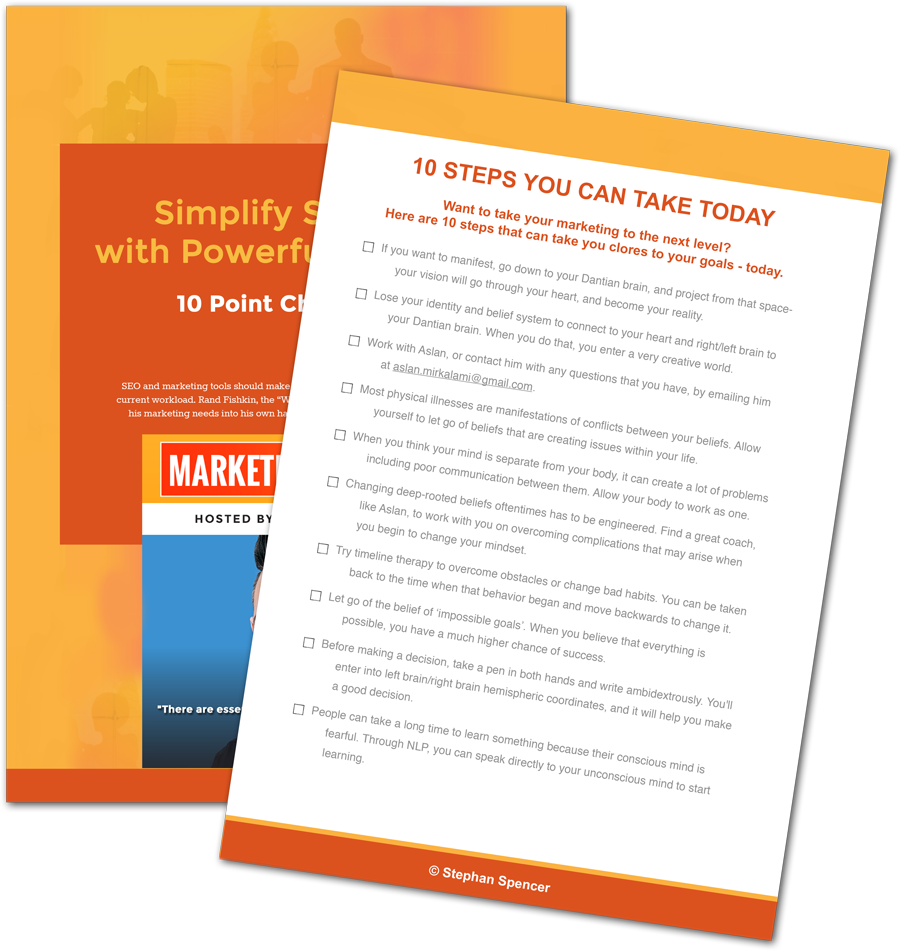 Get into action! Download your FREE Checklist
Put the most important tips from this episode to work and take your marketing to another level! Get your free 10 Point Checklist for your next actionable steps.
This Week's Guest:
Here's a situation that might sound familiar: you start an ad campaign on Facebook, spend $20 or $30, and see no results at all. Instead of pouring more money down the drain, you turn off the ad campaign and conclude that Facebook Ads don't work. While that reaction may seem reasonable, the truth is that Facebook Ads can be a successful tool to grow your business. You just aren't spending enough on them.
Spending too little on Facebook Ads is one of the biggest mistakes that Cat Howell, my guest today, sees while working for her Facebook advertising agency. Cat is the founder of Eight Loop Social and is a true Facebook marketing expert who manages over $7 million in annual ad spend. In our conversation today, Cat will take a deep dive into Facebook advertising best practices, tips, tricks, and secrets.
Find Out More About Cat Here:
Cat Howell
@socialuplab on Facebook
Cat Howell on YouTube
@SocialUplab on Twitter
Facebook Ad Hacks
In This Episode:
[00:59] – Cat discusses some of the biggest Facebook advertising mistakes that she sees prospects or clients making before they start working with her. She then discusses her suggested minimum run time and spend for an ad campaign.

[03:38] – Cat offers another way to approach ad campaigns, pointing out that it's important to be willing to spend more on a new campaign.

[05:03] – Stephan brings up a real example involving his book

The Art of SEO

. Cat then talks about the time period it takes to get ad spend down to a more reasonable price.

[07:56] – For listeners who aren't familiar with Facebook's

Audience Network

, Cat explains what it is. She also discusses the problem with it, which involves accidental clicks.

[10:51] – Typically, Cat would recommend that if you're launching a brand new campaign, you should leave the campaign on automatic placement (which is Facebook's default).

[12:13] – Stephan returns to the hypothetical example of selling his book, asking Cat about what an effective funnel might look like.

[14:57] – Cat illustrates her point through the example of selling clothing through an ecommerce store and upselling to your existing customers.

[16:00] – What would be an example of a successful client of Cat's on Facebook? She discusses a recent case, talking about its ROI. She then offers advice about going for a specific audience.

[21:06] – Cat gives an example of niching down to a very narrow target, as she has just recommended.

[23:10] – The caveat, Cat points out, is that you actually need to have expertise in the subject you're going to teach people about.

[23:58] – Is there any benefit to being Facebook verified? And does Cat help her clients get Facebook verified?

[25:46] – Cat discusses some of the pricing models used in working with online marketing agencies.

[29:10] – At Cat's agency, she uses a combination of all the models she has just discussed, she reveals, and explains that it depends on each client's needs.

[29:56] – Stephan points out that some advertisement agencies are secretive about exactly what they're doing, meaning you'd have to start all over if you leave that agency. Cat then shares her perspective on this practice, discussing the pros and cons.

[35:02] – Cat talks about a client who had been spending $20k a week on email marketing without knowing anything about exactly what was happening.

[36:21] – We learn about Cat's views on the use of videos in advertising on Facebook.

[39:11] – Cat discusses the difference between using

Facebook Live

videos as ads as opposed to pre-recorded videos.

[40:43] – Stephan uses this podcast as a hypothetical to ask Cat how to incorporate Facebook Live into a marketing strategy for a podcaster or anyone in a similar situation.

[42:56] – Cat responds to Stephan's question, offering her recommendations for strategies on how to advertise with video in his case.

[45:14] – How can listeners find Cat to work with her?
Links and Resources: