Your signature story gets to the core of who you are as a person, business owner, and expert in your field. Your mission is to tell that story in a compelling way so that you have a message your audience can relate to.
In this episode, my guest Sam Richter shares some of his experiences in his career that led him to become one of the World's Top 50 Sales Keynote Speakers and one of the 15 Highest Rated Speakers for Virtual Events.
Sam is the creator and founder of the Know More sales and business improvement program. In addition, he delivers motivational keynote and workshop presentations on various technology, sales, and marketing topics.
We talked about the best way to establish a relationship with your audience, how to be more entertaining when speaking in front of people, where to discover the best resources to improve your sales, and much more.
This conversation is chock full of entrepreneurial and marketing advice. And now on with the show!
In this Episode
Transcript
Sam, it's so great to have you on the show. 
Hey, I'm really excited to be here. Thank you very much. 
Let's first of all, share (if you would) your origin story. How did you end up being a Hall of Fame speaker, not just a regular professional speaker, but how did you end up at the pinnacle of this industry?
Thanks for asking. It's actually fairly relevant to many of our listeners today. I started out in marketing. I'm actually an introvert by nature. I started out as an advertising copywriter. Then eventually got promoted to become a creative director, had my own firm, and then moved into public relations working for some pretty large agencies on behalf of some pretty large clients. Moved on to the dot-com world. But along that way, my goal in life was to be a copywriter stuck in a closet writing ad copy all day. To move out, I had to start a conversation with people. 
I got a little bit terrified and I learned about the internet and how to use and find information. I realized that when I can find information on others, it allows me to ask great questions. I ended up selling a lot more. But I was really doing it to make myself feel confident, to move away from my introvertedness, if that's a word. I knew that if I can find information on other people, it was kind of the Dale Carnegie concept. Learn about other people, care about other people, my introvertedness would melt away. 
I was actually excited to meet with people. I got pretty good at what I was doing and working for some companies that said, "Hey, you're pretty good at speaking. Could you go out and do seminars on behalf of our organizations?" I would do that and eventually, people were like, "Hey, can we pay you?" That's kind of how I paid the company. I'm sure we can do that.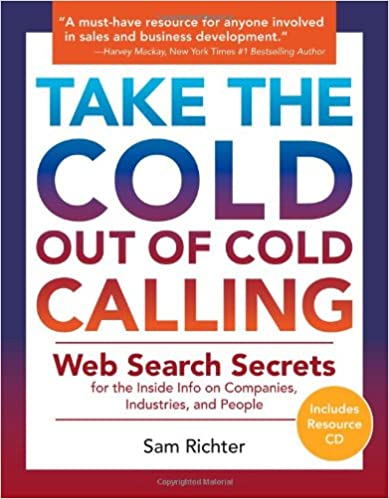 "Hey, have a book?" "No, I don't." So I wrote a book. I didn't feel confident in my own abilities that the book was any good so before a speech, I would go run over to (at the time it was) Kinkos, print out 500 copies, and spiral bind them. Print them for $10 and sell them for $20. That worked pretty well.
Then I got a real book done and eventually just spun out on my own. Being, I guess, a perfectionist, I kind of watched myself like a football player would watch a game film. Really worked on the craft of speaking, the art of speaking. Pretty good on the business side of speaking and that's how I got to where I am today.
How did you end up getting nominated to the National Speakers Association, Hall of Fame I guess is what it will be?
I don't know how I got nominated. The process is that other people have to hear you and nominate you and then it's really a vote by existing speaker Hall of Fame members. There are about 250 worldwide. Although most of them are in the United States, it's the United States Hall of Fame, I guess, but it is a worldwide one. 
There's a, as I understand it, pretty stringent evaluation process. You've got to meet a number of criteria. Obviously, the people who vote are silent or hidden. Nobody knows who's in charge of voting, but who ends up voting for you, they probably have to have seen you speak I suppose. Then if you make the cut, they announce it. I think there are usually two or three every year that make the cut. It's a huge honor because so many of the people I respect most in the industry, not only for their craft of speaking but for building a speaking business. 
There's a huge difference between a speaking business and a speaking lifestyle. A lot of the people I really put up on a pedestal are in the Speaker Hall of Fame. Even being said in the same breath as some of those folks is kind of humbling to me, to be quite honest.
I know a few of them. Jeffrey Hayzlett, Steve Spangler, and Sally Hogshead.
I'm not a good salesperson; I'm a good storyteller. I try to find out what someone cares about. Then I share stories of how I've helped others so they can do it on their own.
Click To Tweet
Jeffrey is amazing. Spangler, every time I work out, I flip on the television and there is Spangler on TV blowing up something and teaching people the power of science. It's just some amazing people in that group.
He was actually a client for many, many years. 
Oh, you're kidding. He's amazing. 
We helped him get to number one on Google for keywords like science experiments, science kits, and things like that.
Yeah. Well, we ought to talk, I'd like to be number one in Google so we'll figure out how to do it.
Okay, awesome. How do you avoid the pitfalls that many of the folks in the speaking industry fall prey to? For example, the pandemic hit, and a lot of the professional speakers had no work and then they were eating ramen noodles for a good year or two. That seems like putting all your eggs in one basket.
Now I do some professional speaking. I've gotten paid for keynotes and things, but that's not my primary revenue stream. I have consulting revenue and other forms of revenue to fall back on when the pandemic hit because I usually speak at a dozen or two dozen events a year. Stopped pretty much everything that was in person for years. I just did a speech a week ago at the Genius Network annual event, but that's pretty much the first event that I spoke out in person, or maybe the second in two years. How do you avoid these pitfalls? That being one of them. I'm sure you'll share some with others.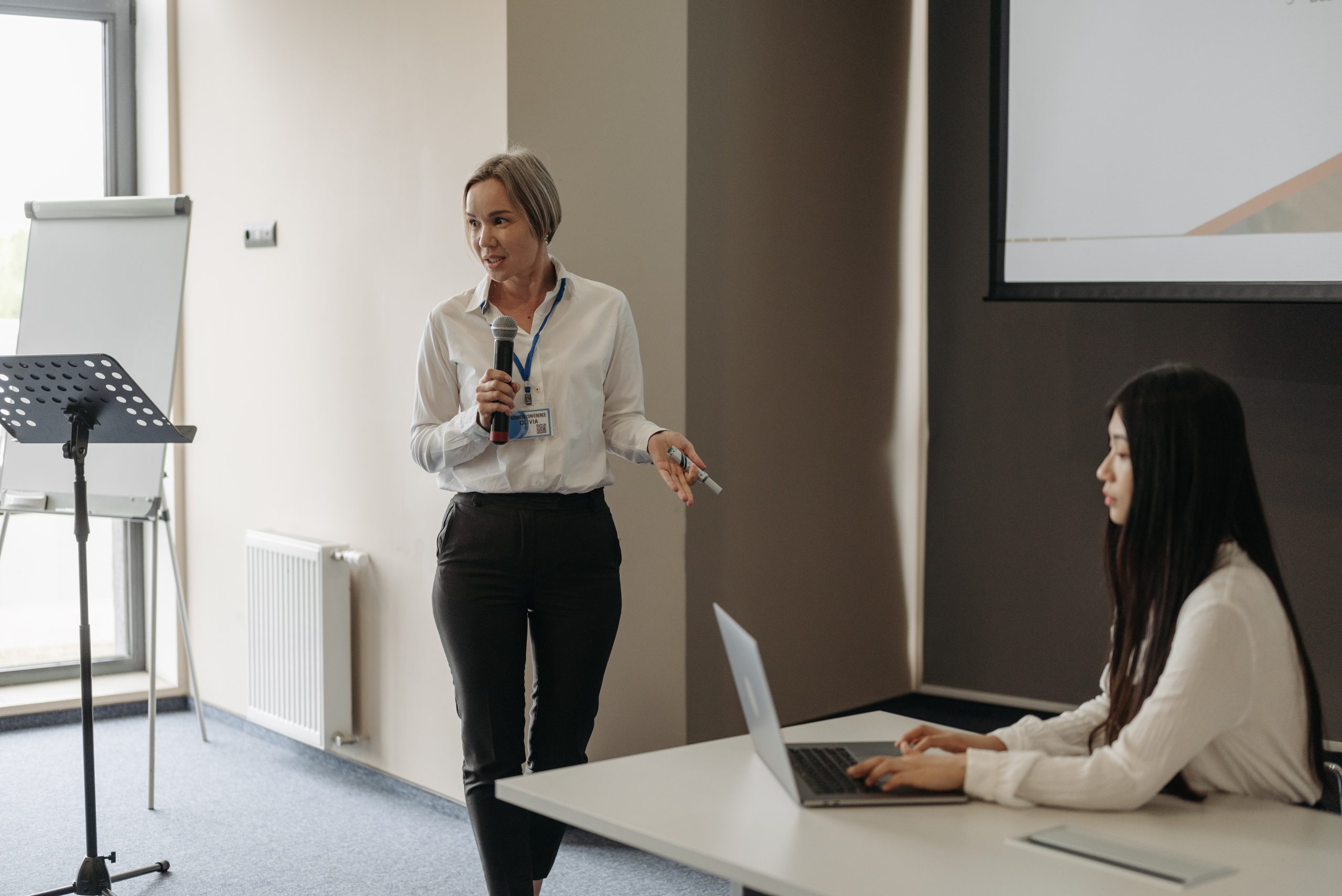 Well, I think that's the big difference between being a speaker and having a speaking business. I've served on a number of boards in business, you always have to diversify your revenue stream because there are so many things in life that are just uncontrollable, much less in business. Many speakers, myself included, have alternative revenue streams. Some might be an online course. A lot of people do coaching and consulting. For me, what I speak about primarily is what's called sales intelligence. 
To sum it up real quick, how to ethically spy on people using the tools you use every day like Google and social media, but do it in ways that 99% of the planet has no clue how to do, and then once you have the information, how do you ethically use it to benefit others. That's really what I say about various speeches from them. 
I've developed a number of tools that automate that. Think of it as a search engine overlay. What might take someone three to four hours to search on their own in LinkedIn, Google, or other tools you can do in less than a second in mine. I sold those for years. You bundle them in with your keynote and people buy them. 
I do sophisticated virtual work because I know this will be the future.
I had revenue coming in, which was nice, but I went from 100 dates on the calendar in March 2020 to April 2020 having 0 dates on the calendar. That wasn't very comfortable. Thankfully, I do enjoy ramen noodles, but it's not particularly how I wanted to spend my life. The nice thing is I had revenue and I have a television background. Within three weeks, I turned my son's room, he was off in college. He's not thrilled because I still turned his room into a television production studio. It's a full production studio with multiple cameras. I do some pretty sophisticated virtual work because I know that, hey, this is going to be the future. I better do it now.
A lot of my clients at the time that had booked me said, "Hey, could you do it virtually? We don't want to cancel altogether." I would say out of the 100 gigs I had on the calendar only maybe 10 canceled altogether. The rest either moved in person to some quite frankly, 2023. The international ones moved to 2023, but many of them were virtual, and I picked up a lot more business virtually because I do some really cool things virtually. 
Many speakers do it differently. Everyone's used to the traditional Zoom with PowerPoint. For me, what I wanted to do immediately was try to mimic as best as possible the visual experience someone would see if I'm on stage in front of 5000 people and there's a million-dollar set up behind me with a massive screen. 
In my virtual presentation, I'll actually have 300 slides in an hour. Now they're not your typical slides with bullet points. Most of them don't even have words there. There might be 50 different videos with 17 different camera angles. Try to make it visually immersive because it's hard to keep people's attention for an hour. 
Try to make it visually immersive because it's hard to keep people's attention for an hour.
Then where I really had to adapt was, and I'm still learning, is the energy level is different when you're presenting on stage. You have to be big, you have to be loud, you have to be very large with your nonverbals. I would say some of my earlier webinars, I watched them and I was like why are you yelling at the screen? Having to learn how to still present like you're on stage because when I present virtually, I'm standing and moving around, but tone down the energy level for a five-inch by five-inch screen.
Right, especially if you're one of X number of people on the screen at once and it's kind of like Hollywood Squares on Zoom and you're one of a panel, or you're one of a set of speakers or participants and everybody's on gallery view. 
I guess a high-level answer to your question from a business perspective is you can never be satisfied with your own success. You're always learning and you're always doing new ideas. We've done virtual in the past. You have, I'm sure. But now we have to ramp it up. The other thing is that you have to ramp it up, but you have to continually improve. If you remember April 2020, just knowing how to click on a Zoom link was like, wow, that's really cool. Then by July, it's like you better be able to present a PowerPoint presentation and have your face at the same time. 
To me, it's like nope, I've got to go way above and beyond that. Then once I get above and beyond that, from a technical perspective, now I have to go back and refine the art, if you will. The art of speaking, the art of delivering content in a virtual format is completely different. The bottom line is that you always have to innovate and you always have to learn. Never get a big enough ego to think that if you don't do that, you're going to get hurt really bad.
Having a big ego in any area or discipline is bad news that comes with a big slap from the universe to let you know that you need to be a bit more humble. How is virtual completely different? What are some of the things that you perhaps had to learn the hard way? For example, a very simple one for me was that once I had the green screen on Zoom, it would turn on the virtual background.
What I hate are the moving virtual backgrounds. I think those are too distracting. I picked a nice kind of corporate-looking virtual background, that was still image. Then I didn't realize I was supposed to check the little checkbox that says I have a green screen. I was really kind of fuzzy and all I had to do is check the box. It took weeks for me to discover that. What are some of yours? 
Audio is super important as well.
Again as we just discussed, the big one is how do you present virtually versus presenting on stage. You also have to remember that when I'm presenting on stage, I've got a whole team. I've got AV people, I've got microphone people, everything's done for me. In my production studio, it's me. I had to, frankly, through my muscle memory. I've got two clickers, I advance slides with one hand, and I advance 300 different backgrounds, camera angles, and all sorts of things with my other hand while simultaneously making sure the big thing is you've got to get your light correct. Audio is super important as well.
I probably have six different microphones in my house because I kept trying different ones and finally fell on a Lavalier that I'm wearing now, a $25 one. I was willing to spend like $500, give me a good mic.
This one is more than that. I love this one. What's the $25 one? 
The one you have? Yeah, you sound great. You sound wonderful and hopefully, I do too with the Lavalier here. 
What's the brand? Where do we get it?
I have no idea. I wish I remembered. Let me put on my glasses and maybe I can read this. It says Sevenoak. There we go right there. Then the other things, you get the light right, you get the sound right, but to manage all the things I have, especially back in May of 2020, there was no manual because no one was really doing what I was trying to do so I was kind of making it up as I went along. 
What you're looking at right now, I'm running my camera through three different software packages. Hopefully, I'm streaming in HD. I know the platform we're using actually doesn't compress the video very much, which is awesome, but a lot of them do. I want to be able to stream at HD, but I have to be able to compress it enough so it will get through the pipe and do that for lack of a better term. 
I'm using multiple software packages that aren't supposed to work together, but it works.
I've had other speakers say, Sam, how do I replicate your studio? My answer is, I have no clue because I did it. If you were to ask me to do it again, I have to just try it until it works. As I like to say, it's kind of bolted together with duct tape, but it works. Multiple different software packages I'm using that really aren't supposed to work together, but it works. 
Yeah. Very cool. How do you get the PowerPoint or Keynote presentation to display in a way that is optimal so you're not just this tiny little head talking through a big PowerPoint deck? Do you turn off the PowerPoint at different points where you want people to focus on your face or do you tell them to move the vertical bar so that you and the PowerPoint presentation are the same size? Do you have two different windows? One for you, one for the PowerPoint so there's basically like two different people on the Zoom call and then you spotlight both of them. I'm curious how you do this.
Yeah, let me click on a couple of buttons here. I wasn't prepared for this so it's not going to be as slick as if I was prepared and doing it. For example, I'm going to start out my presentation. Let's go to the title slide here. I'll kind of show you what this looks like. Let's see if I can get this to work. Let's see if I do it that way. I can have different backgrounds. You can kind of see what I'm trying to do.
It's really cool though because before you switch to full screen with your PowerPoint behind you, I saw it was displaying on the TV above the fireplace. That was super cool. 
Yeah, I'm doing all those kinds of things. If you just give me a second here, I'm going to log in. Hopefully, this will work now. Now I'm in this studio. For my presentation, usually. I'm standing, I'm not sitting. I might start out something like this so I've got some animation behind me. 
Oh, that is cool. 
That's the title slide. I'll go over here. Maybe I'll put myself down here, make it a little bit smaller. Let's go to a different slide here. 
This is amazing. I love this. If you're listening, you're not watching the video, what's happening here is he switched studios so then it's a brick background. Then there's this animation of a TV coming down from the ceiling and displaying his PowerPoint presentation. Then it went full screen to no background of a brick, but just the PowerPoint. Then he went small into the corner. This is so cool. I'm really impressed.
In any communication, the first words out of your mouth need to be about your prospect. Spend time trying to find three pieces of information about them.
Click To Tweet
Oh, thanks. Then every slide and everything I say is timed with a different background. For example, when I talk about big data, I'm using visuals to support the data. You said you don't particularly like backgrounds with moving images, but it works really well when I'm talking about big data to have that background up or maybe I change it to that. Every slide is really tiny with a different background to a different image depending on what I'm doing, then I'll change it based on what slide I'm on, what I'm talking about. 
That was probably the hardest part is knowing when I should be on which background and being able to muscle memory because I'm flipping slides with my right hand, flipping camera angles with the left hand, and making it a little bit crazy. You got to do that.
You got to have it visually interesting because I know when I watch a Zoom presentation, I don't like it when the PowerPoint slide goes up, I get to read the bullet points, and there's a little talking head in the background. Make it cool, do something cool. Have fun with it.
I like it. That's really, really neat. Do you teach clients, coaching clients an online course on this stuff so that other speakers can uplevel their virtual game as well?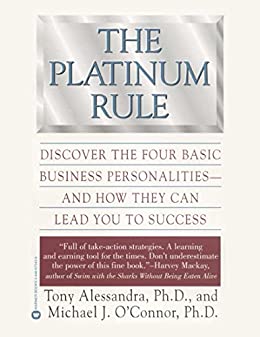 Not really. I've been asked by some people. I've done some talks at different speaking chapters. The challenge is again, from a technical perspective, I can tell you kind of what I did, but I don't think I could teach you to replicate it. From an art perspective, I could. How do you present virtually? What should you think about when you're presenting virtually that you don't have to think about when you're presenting in person?
When I'm presenting in person, there's a massive screen behind me, usually a couple more on the sides. I've got a confidence monitor in front of me, I can see exactly what I'm talking about. But how do you do that, especially with my ADHD-crazy brain? I've got four monitors going at the same time. One of them monitors what the live person is seeing because there's always a half a second delay and making sure that my timing is perfect because there are slides that I need the visual to show up behind me at the exact perfect time. 
What's crazy is what I'm seeing on my video monitor might be half a second off from what the viewer is seeing so I need to present to what the viewer is seeing. Even figuring that out, those are the things I can teach people. The technical thing, I can probably tell you what software I use. How I put it together, again, if I sat in front of your computer, I could do it, but I'm not sure I can tell you how to do it.
Even just understanding the perspective of the person that you're speaking to is so critically important. If you're with your hands drawing and up into the right graph, you're going from left to right. They're actually seeing it reversed. It's the wrong direction so you want to think in terms of their perspective and see it through their eyes.
Yeah, and even knowing if I want to point to something on the screen, even though the screen might be right, I've got to go this way, or I've got to go, hey, there's my fireplace back there rather than there's my fireplace back there. Knowing that and it only comes to screwing up a few times.
Yeah, that's cool, though. I'm really impressed. Let's talk about sales and having kind of the inside scoop on the prospect before you show up in the meeting. You have this book called Take the Cold Out of Cold Calling: Web Search Secrets. By the way, you might want to check out my book, I should check out yours for sure.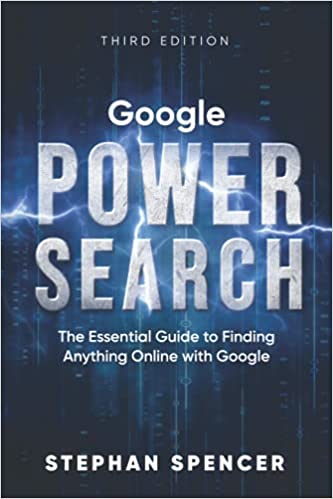 My book is called Google Power Search. I just came out with a third edition. There are so many little ninja tricks to find stuff in Google like Forrester Research reports that normally cost thousands of dollars with just filetype: PDF and then the key phrases that are typically only found in Forrester reports like endnotes or grapevine, things like that. 
Also, you can find things that are normally confidential like business plans and marketing plans just by doing clever filtering of the search results, just adding some additional search operators. Anyway, I'm curious to hear some of your ninja tactics for getting the inside scoop on your prospect.
It's a lot of what you're talking about. There are some I've kind of invented that isn't supposed to work, but they do that I talk about. By the way, don't go out and buy my book. It's old. The last time I updated it was 2015. As the world gets updated, technology's updated. What I've done is I've really taken a lot of the techniques that I teach and embedded them into different custom search resources. That's kind of the Intel Engine we talked about earlier. 
Some of the techniques like you just said are how you find, for example in sales, one of the concepts I talked about is what's called sales triggers. A sales trigger is a disruption that's going on in another person's world where they might want to hear from you today. For example, let's say you sell commercial insurance. If I got a list of everybody in Dallas, of every company owner, every CEO in Dallas, and I did enough emails, I did enough direct mail, I did enough phone calls, mathematically, I'll stumble across a CEO who was looking to get a new commercial policy for their company. If you do it enough, you make a good living.
A sales trigger, however, is what's going on in somebody else's world where they actually want to take your call today. For example, a new executive was hired. Maybe it was a company that just received funding, they just received $100 million. Well, their insurance needs have changed. They announced that they're going to be expanding and remodeling. They're going through a merger or acquisition or a company just moving to your community. 
All of those would be a disruption in the company's life where something's going on and there's a high likelihood that they need new insurance. Especially if you have expertise in working with entrepreneurial startups who just received a lot of money, now you can call those folks, introduce yourself, align your solutions with what they care about and you're going to have a much higher likelihood of success. 
A sales trigger is what's going on in somebody else's world where they want to take your call today.
How do you find sales triggers? It's like you were talking about earlier, it's Boolean logic. Boolean is George Boole, a 19th-century mathematician who created different algorithms that allow you to go in and find what we're talking about, information. It could be the plus sign, the minus sign, or, quotation marks, parentheses, and other terms as well. 
The reason I built the Intel Engine is Google limits itself to 32 Boolean algorithms. Engines like LinkedIn, many engines use Boolean as well and their search might be a little bit different how they do it, but they do it and might only limit itself to 10 words. 
The reason I built the Intel Engine is to make it really simple so in my speech, I kind of like to say, I pull back the curtain on the Wizard of Oz. I'll teach you complex Boolean, but then I will give you the Wizard of Oz. The Wizard of Oz is my Intel Engine. 
Now, what's different there is within those, because I'm kind of doing multiple searches simultaneously, some of my searches have 300, 500, or 600-word Boolean algorithms running simultaneously to find the information so I can even do better than then than Google. It still returns a Google result. I'm not scraping anything. You're still going to get your Google ads and those kinds of things, but it's just doing a much more laser-focused and refined search.
Got you. Yeah. There are a lot of misconceptions around which operators work even in the SEO industry where people are supposed to be on the top of what works and what doesn't. Reverse engineering things like the parenthesis don't actually do anything when you put them into a Google search.
Except if you're doing a 30-word Boolean equation, then they will. Not most humans would ever do that but if I'm searching for 15 ORs, then nesting them within params might be really important. But again, you're never going to do that manually. You are 100% correct, in that the traditional Google search parentheses aren't going to work.
I've also seen Google take away a lot of functionality because they think that we don't need that anymore, like the tilde operator for—
Yeah. Which was great.
I love that. Now it's gone.
Yeah. I used to love the tilde or some that they do promote, it just doesn't work very well. They launched a year and a half ago or maybe it's a couple of years ago now. They launched the ability to type in before colon, and then you could type in a date. Your results would be results before that date. It technically works, but it doesn't work very well.
That's when I moved everything online because I changed it every day. I changed something.
When I test different Boolean equations, if you will, or Boolean terms, searchability algorithms, I have some standards that I know what the results should be, if I do it correctly. Sometimes they just don't work, or sometimes they do and that's the problem. That's why I had 12 editions of my book because everything was constantly changing. That's when I moved everything online because I change it every single day, I changed something.
So this is at intelngin.com.
Right, it's intelngin.com. Intel Ngin.
How long have you had this?
I've had it for about two years. 
Cool. It looks like you have a whole range of different options, depending on the use case like for HR and recruiting, for financial advisors, for people in the insurance industry. 
Yeah, everyone's a little bit different. Basically, what happens is, when I speak in an industry, I'll go build them a custom engine for their company. There's a lot in my catalog. There's a lot that I have that isn't in my catalog. I typically build them custom for a company. Then if it's appropriate, I'll take the parts out that are unique to the company and build an industry version.
That's cool. Okay, all right. If our listener or viewer wants to get on to IntelNgin, and perhaps sign up for the premium engine or anything like that, do you have a special offer or any recommended place for them to start, with one particular engine?
If anybody goes in order, so they order, they click on the link. For example, if they wanted the financial advisor one, click on Financial Advisors become a member today. If I go in here, choose a pricing option. Let's do the $37 or $39 a month. Of course, I'm already logged in, but the coupon code would be POD25.
Spend time trying to find three pieces of information about them. Never be satisfied with your success. You should always be learning and working on new ideas.
Click To Tweet
Awesome. So we got POD25 as the coupon code for intelngin.com. Also, I'm curious to hear if people want to learn speaking from you. What do you offer in terms of coaching, courses, or anything that convey what you know about everything from doing sales keynotes, to going from an introvert to an extrovert in terms of when you're on stage and so forth? All the amazing knowledge that you have accumulated and wisdom that you have accumulated since you started? Is that something that is available through coaching or anything like that with you?
Yeah. Actually, I've had so many people ask for that that I am going to be rolling out—it's not going to be like formal coaching. It's more we sit and talk business ideas, you share with me your challenges. I'm pretty good at coming up with very creative ideas or if I don't know, I know a lot of people. So I'll be rolling out something. But in the time being, people can just go to my website and contact me. I'm pretty easy to find. It's just samrichter.com. Click on the contact button, you'll get my direct email, my direct phone, and feel free to reach out. I'm happy to have conversations with people and help in any way that I can.
Awesome. Thanks. I'm curious to hear if you have applied some of your copywriting expertise over the years to what you do on stages now?
Well, that's a great question. I think so because I think copywriting, especially for advertising—for example, when you're writing a headline—needs to be between three and seven words. I really love a quote by Mark Twain, I'll screw it up, but it's something along the lines of, I wish I had more time to make my writing short. Something like that. Because that's really hard to do. It's easy to write a long copy. It's easy to write a long speech.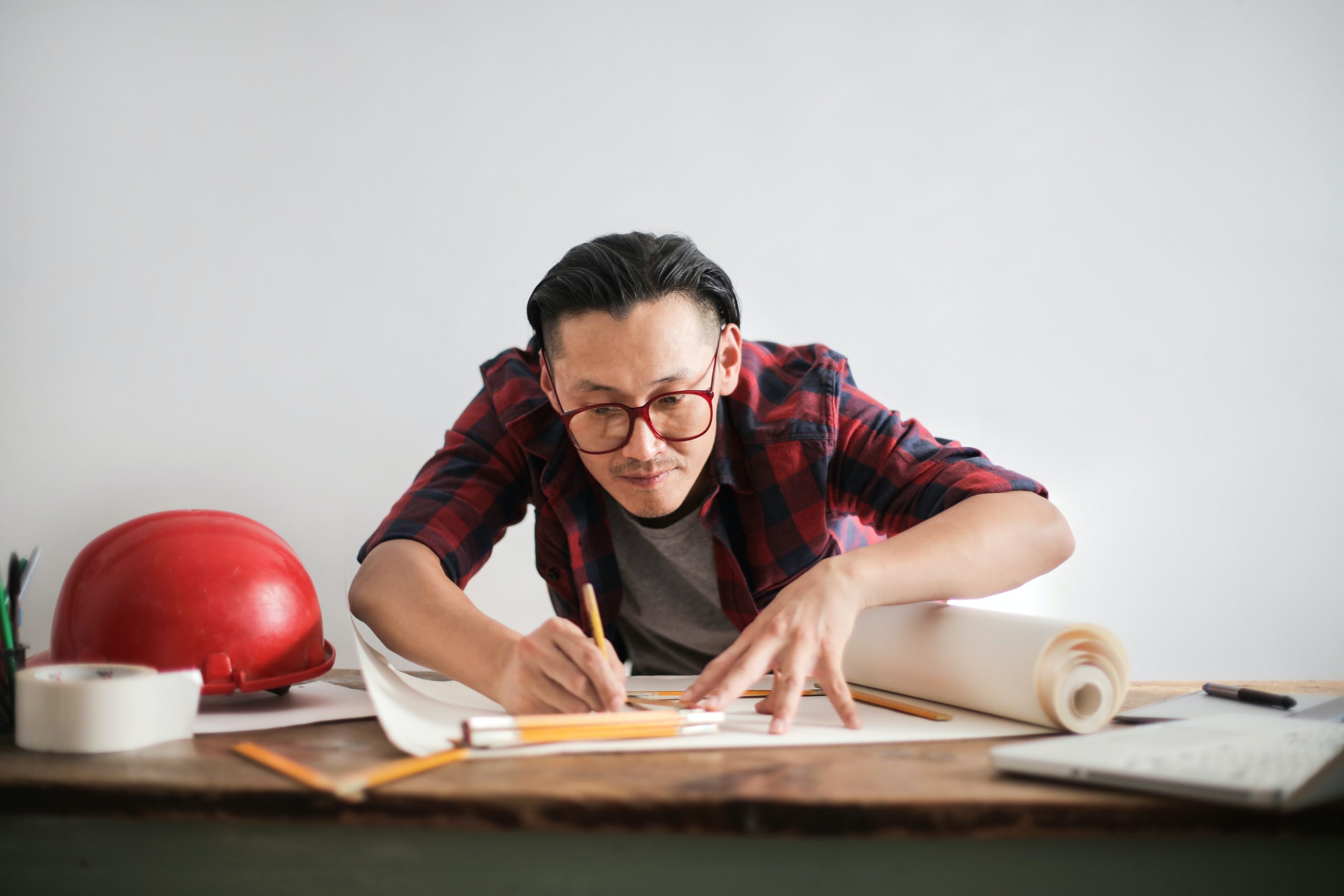 It's really hard when someone says, well, Sam—and this has happened before, it's happened to all speakers—you prepare your hour-long speech, but the CEO who did the introduction went 20 minutes instead of 3. The event planner whispers in your ear, hey, we still need you off the stage by noon because we're all getting on a boat or something. The ability to take your thoughts and ideas and compress them, that comes from copywriting.
You oftentimes will write long copy or when I was doing headline writing, you do your copy, and you would put hundreds upon hundreds of ideas on a legal pad and then some of those actually get taped up on the wall that are good. Then you look at those and you refine those and anybody can be creative. Can you then be creative, and take those concepts and get it into a, for example, a 30-second radio ad, a 30-second television ad, or a seven-word headline or in one visual? Can you convey those messages? 
I think a lot of what I did in advertising and in copywriting has transferred into my day job, if you will, even to creating, thinking that way when I'm creating search technologies. Thinking that way, when we were talking about earlier. How am I going to craft an hour-long presentation? What should visually that look like? So one of the things we learned in advertising is you don't have an ad that says, say screw see screw.
What I mean by that is your headline shouldn't say, we've got a lot of great nuts and bolts at our hardware store. Then you show a picture of a nut and bolt. Why do that? You should say we've got—just off the top of my head so it's probably going to be a bad ad. At our hardware store, we make connections, then you have nuts and bolts. Do you see the play on words? It'd be very similar to a presentation, whether that's in person, or whether that's virtually. I don't want to have a slide with bullet points. Because if I have a slide with bullet points, why do you need me? Just go get the slide deck and read the bullet points.
I think a lot of what I did in advertising and copywriting has transferred into my day job.
Everything that is on my slides, for the most part, is going to be something that visually supports the message I'm trying to convey. Whether that's like I showed you earlier, when I talked about big data, I want big data behind me. So everyone, oh, I see what he's talking about, the zeros and the ones flying around or something. I wanted to convey what I'm talking about, but visually support it, not just have a bunch of bullet points that are repeating what I'm saying.
A metaphor that you convey versus being very literal with the image, I think the better it captures the attention and creates curiosity, intrigue, and excitement within the audience. For example, if I'm going to teach on social proof, I might have a background of a guy walking into a bar and there are five supermodels surrounding him, walking right by them. When I talk about how social proof means that you come preselected, that you don't have to burn a bunch of calories trying to figure out, is this guy or gal legit, and their technology and their company legit? They get the metaphor.
Right. Here's a perfect example of that. In my presentation, at the beginning, I talked about, hey, in the next hour, I'm going to teach you how to find information using the tools you use every day like Google and social media. I'll say, but that's the how. I'm going to teach you how to do things in ways that 99% of the planet has no clue how to do. Then I go to this slide, but it's the why that's most important. Why are we here?
For those who are not watching, but listening, what I have is a huge spotlight behind me. Then I say this, the reason why we're here is your prospects. Your existing customers are amazingly passionate about one thing, what is it? It's themselves. I don't say, say screw see screw. As you can see, I've got a spotlight shining on me. People are passionate about shining the light on themselves. I don't say that but I visually represent that. 
Probably nobody in the audience picks up on that consciously, but they pick up on it subconsciously. I think that's kind of what you were talking about is that metaphor, the metaphor of, hey, I'm going to shine the light on you. Well, in my presentation, I literally shine the light on me. It looks like I'm shining the light on me, but I'm talking about what's important to a prospect, which is themselves. That would be an example of how one might do what we were just talking about.
Great example. What would be a standout example of, let's say, a prospect meeting or sales presentation that you gave to a prospect that just you came up with something that was just so amazing, maybe improvised something, or you figured something out on the fly and now you're teaching that to everybody.
Figure out what your people want. Tell them, show them, and share stories of how you can help them get it.
Click To Tweet
Sure, I'll use an example that I use in some of my presentations. One of the things I talk about is the first words out of your mouth in any communication—LinkedIn communication, email, phone call, and certainly in person—needs to be about the other person. Spend five minutes before the meeting. I have a concept called the three by five—spend three minutes trying to find five pieces of information or five minutes trying to find three pieces of information.
I've got a meeting with our huge prospect. I love to do business with them. They're a Fortune 10 company. I did some searching on my mobile device five minutes before the meeting and I found out that they were just named Best Places to Work by Fortune Magazine. So most meetings start out if you haven't done your homework. Hey, tell me a little bit about your company. How big are you guys? What keeps you up at night?
Or even just the more mundane and just required chitchat of, where are you based? How's the weather there? Boring.
My prospect reaches out his hand, saying, "Sam, it's so nice to meet you." I said, "Hey, before we start, congratulations." "What are you talking about?" "Didn't you get the news?" "What news?" "Well, you guys were just named Best Places to Work by Fortune Magazine." A huge smile comes to his face. "Really, when did that happen?" "Oh, 18 minutes ago, I just googled you." But what happened there, then it's for the next 20 minutes.
That individual, my prospect, talked about themselves, because I asked a really good question. Hey, what makes this such a great place to work? A very simple question. Out of context, it would have been weird. But in context, for 20 minutes, my prospect talked about what makes this such a great place to work. After about 20 minutes, he looked at me and he said, "Sam, I'm so sorry, I've been doing all the talking. Can you tell me a little bit about you and how you might be able to help us?"
That's our goal in sales — to tell stories.
That's really our goal in sales is to tell stories. I don't like to sell anything, quite frankly, I'm not even a good salesperson. People are like, what are you talking about? You teach sales. No, I'm not a good salesperson. I'm a good storyteller. What I try to find out is what does the other person care about. Then I can share stories of how I've helped other people in similar situations achieve their goals more profitably, efficiently, and effectively then they might be able to do on their own.
Well, fast forward, not only that I closed the deal, that gentleman introduced me to so many people. It's represented, frankly, millions of dollars in business over the years. I asked him one day, I said, "Hey, did that work?" "What worked?" "That story when I told you the Best Places to Work?" He said, "Sam, not only did it work, it's the only reason I hired you." "Why is that?"
He said, "Listen, this guy was the number two guy of this massive corporation. The number two guy, I get calls from speakers like you all the time, sometimes their agents or agents for the president of the United States, famous rock stars, or famous athletes." He said, "I knew immediately I wanted to work with you." "Really, how come?" He said, "because my entire career, you're the first person who ever bothered to care."
Yep. What's the old adage that if you're going to be interesting, be interested.
Be interested. Yeah. That's how I close my presentation. I have a little twist on that. I say it's no longer enough to be interesting. So interesting is your marketing. Of course, you have to be interesting. You've got to have a good LinkedIn profile. You've got to be posting. You've got to have good marketing. You've got to show up on Google. Spangler, you know. You got to show up on Google.
"Nobody cares how much you know until they know how much you care."
Once you're interesting, that just gets you in the maybe pile. Once you're in the maybe pile, everybody's equal. How do you break through? You have to be interested in what the other person cares about. That's where I can use a Teddy Roosevelt quote, other speakers have borrowed it, by the way, but it's a Teddy Roosevelt quote. "Nobody cares how much you know until they know how much you care." Teddy might have stolen that from somebody I don't know but there was no Internet back then to track.
And a related adage here to what you're saying is, facts tell, stories sell.
Yeah, I think that's right. Facts tell and stories sell. If we go into a meeting with a concept or frankly any conversation with the concept that the other person really doesn't care about you but they care about themselves, how do we figure out what they care about? Dr. Tony Alessandra has a great book. It's called The Platinum Rule. I actually call it, I say, I'm going to do some Tony Alessandra Platinum Rule research. What's the platinum rule? Well, the golden rule is do unto others as they like to have it done unto themselves.
From a moral perspective, that keeps us in a pretty good world. I don't want to be lied to, I'm not going to lie to you. But from a sales perspective, it's kind of arrogant. Just because I would want it that way, does that mean that you'll want it that way? No. Dr. Alessandra says that the platinum rule, a little bit higher than the golden rule, is to do unto others as they would like it done unto themselves. I translate that to figure out what the other person wants. Tell them, show them, and share them stories on how you can help them get it.
So the golden rule, do unto others as you would want them to do unto you, assume that we're all wanting the same things that we don't?
That's exactly right. Frankly, that works in any relationship. Take out my wife to dinner tonight. Golden rule says we're going to Snuffy's because I love the butter burger and I love a good strawberry malt. My wife doesn't want that. She wants to go out for a great salad, Italian, or salmon. I practice the golden rule, we go to Snuffy's, that's where I would want to go. No, my wife says, let's go up for salmon. We all practice the platinum rule.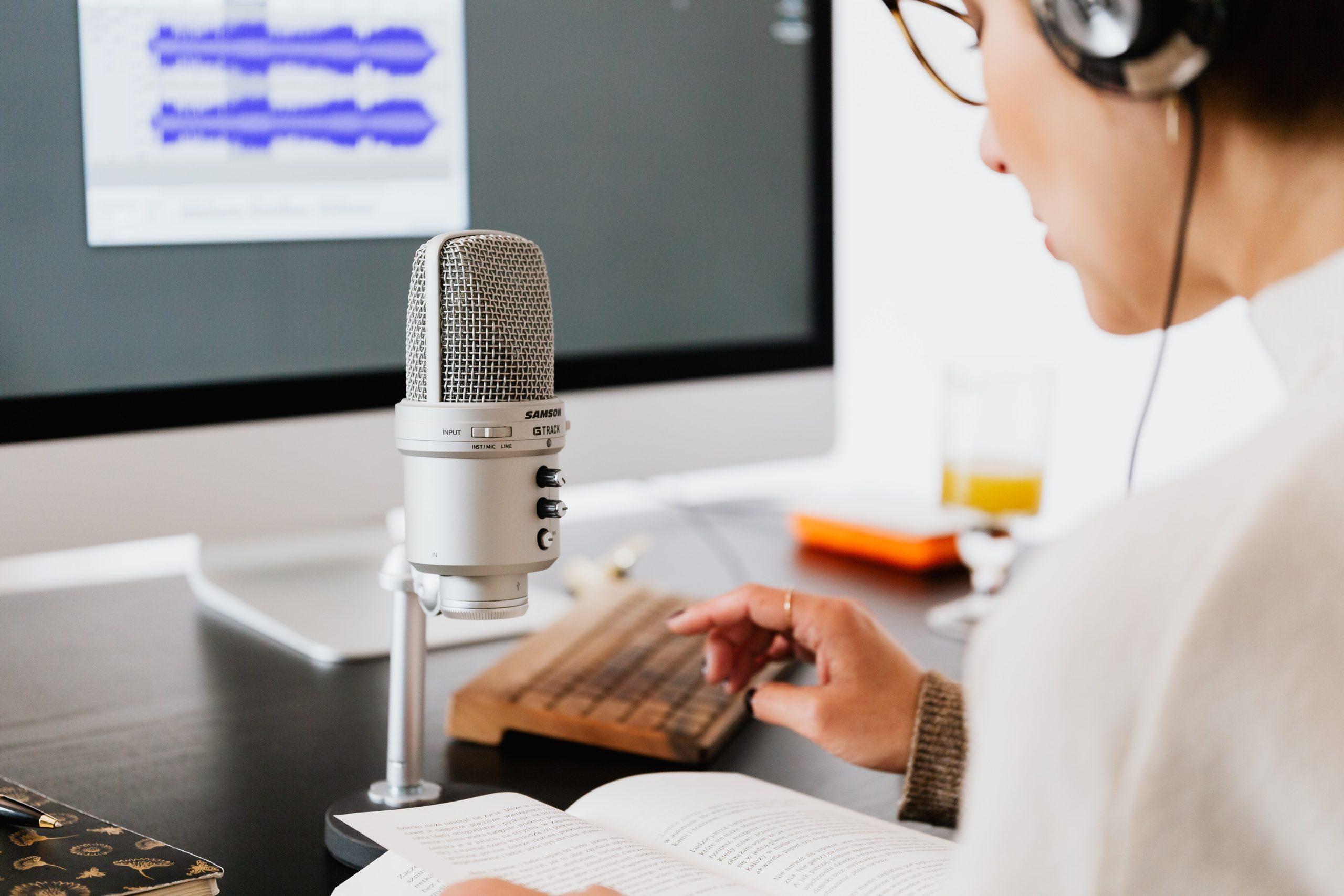 We just need to be conscious of that in sales as well. Just because I think my search engines are the greatest thing in the world. My search engines have incredibly powerful features. I've got to figure out of the 30 features in my search engine, what's the actual one or two that you might care about? Because if I talk about the one that I think is really cool, hopefully, I'll get lucky. I've got a 1 in 30 chance of getting lucky because I've got 30 features in there. Let's figure out what you want and then I'll focus on that one. What you want might be my least favorite feature, but that's the one we'll talk about.
What do you think marketers who are listening or viewing this right now would consider the most important or most wanted feature for researching prospects?
Sure. I think there are a couple. The first one is figuring out—let's assume that a good marketer already has, some people call it their avatar, their ideal client, or ideal customer profile. How do you find them? For example, if you said to me, well, my ideal customer profile is human resources managers at large companies. Great. 
Well, I'm sure all of the people watching or listening today are smart enough to go into LinkedIn, and they know how to type human resources 3M, or you and I would teach them how to do it. Put human resources in quotes, 3M, go up to the filter tab, make sure 3M is the existing title, otherwise, you're going to get past employees.
Marketing is figuring out how to get the right person to spread the right message.
Click To Tweet
Well, guess what, they're all going to miss anybody who doesn't have human resources, they have HR. As we talked about earlier, OR. You know how to go into LinkedIn and type in "human resources" OR "HR" 3M company, that's great. But you're also going to miss anybody that has the word talent or HR people use cutesy words now. I'm head of people, I'm head of talent. I'm an employee engagement officer. I'm in charge of benefits.
They have weird terms in their job titles. If all you know how to do—even if you knew Boolean—is go in and type in human resources, you're going to miss all those people. The manual way is where I say, I'm going to pull back the curtain on the Wizard of Oz, I'll teach you how to use quotation marks, ORs, and separate those out. LinkedIn will only allow you to use a couple of ORs, unless there are some specific techniques.
Again, that's where the parentheses can come in. But my search engine on just that example alone, will run. I think on that one, about 30 simultaneous searches on all the different synonyms of human resources, and then overlay that while you're looking for decision-makers and human resources. Is that vice president? Yeah, it's vice president. Okay. So human resources or vice president, vice president in quotes and human resources in quotes. Well, guess what, you're going to miss SVP, you're going to miss VP, you're going to miss AVP, you're going to miss EVP.
Now you have to simultaneously search those. Add another 15 queries on top of the HR one. That would be an example. Long-winded way of saying, okay, you're looking for and so how I would sell that to you, if you will. You might tell me, hey, Sam, my ideal customer profile is senior-level human resources, people at large companies. I might say, how do you do that? You'll say, I go into LinkedIn and I search for human resources.
I said, "What if you miss all the HR people?" "I hadn't thought of that." "What if you miss all the talent people?" "What do you mean by talent people?" "People that have the word talent in their job title?" "I hadn't thought of that." "What if I could show you a tool that would search all of those synonyms in less than a second?" "Hey, that'd be pretty neat. That would be an example of figuring out." I think where marketing is going is figuring out how to get to the right person then with the right message. 
When we talk about marketing, there's branding.
When we talk about marketing, there's obviously branding. With the internet and with so many tools available to us through social media, I'm not talking about doing Google ad tracking or I'm not talking about doing a retargeting. What I'm talking about is really understanding what somebody might care about, what's going on in their world like that sales trigger. I like to say almost like a psychographic. A demographic is the job title, the type of company, the industry. A psychographic is what's going on in their world where they might want to take your call today. 
Using that earlier example. "Hey, I sell insurance." "Well, great. I can get you a list of every CEO in Dallas. Would that be helpful?" "Yeah, that would be amazing. Thank you." "We could then target our email messages. We can even use that for retargeting and social media." "Yeah, but what if I could get you the 15 who just told us yesterday that they're probably going to be in need of new commercial insurance?" "What do you mean, they told you?" "Well, they didn't come out and say that I'm going to buy new insurance, but they said we're going to be hiring 300 new people."
"Somebody's hiring 300 people. Do they need new insurance?" "Yes, they do." "Okay, let me show you these three CEOs yesterday in Dallas, who told us that they're hiring. They're going on a massive hiring spree. That's where I think marketers can use what I teach and the tools that I developed to find those opportunities in laser focus their marketing." Super long answer to a very easy and short question. I apologize for that.
Okay, fun little super quick last question. What's the funniest or strangest job title you've ever come across? For me, "Director of Chaos." I thought that was clever and cute. What's your favorite?
Yeah, I think I've seen some. I can't remember any offhand but things like that, Director of Chaos or there's a speaker, I don't know if this is his job title. I think it is. I think it's Director of Fun, so Director of Fun would be a good one.
That is good. Awesome. Again, your websites are samrichter.com and intelngin.com.
Intel engine with a goofy.
Intelngin.com and the coupon code is POD25.
Yeah, I'll put that up again here real quick. Intelngin.com and POD25 for 25% off for life.
Awesome. Thank you so much, Sam. This was fun, enlightening, and inspiring too. You're just doing an amazing job out there in the physical world and the virtual world, inspiring people from stages. So thank you for that. Thank you, listener. We'll catch you in the next episode. I'm your host, Stephan Spencer, signing off.
Thank you. Appreciate it very much.
Important Links
Your Checklist of Actions to Take
Denounce the thought of introverts lacking confidence in speaking and selling. Many world-renowned marketers and keynote speakers today are introverts, and they have helped and inspired millions. 

Constantly practice and improve my craft. No one was born an excellent motivational speaker or salesperson. No one was ever born already talking. These are skills that are learned and polished over time.

Find different ways to share my message. Aside from speaking on stage in front of hundreds, even thousands, I can connect with my people through webinars, blogs, videos, and one-on-one calls. 

Make sure I differentiate my speaking and marketing style according to the events I hold. For example, webinars tend to be more mellow and toned down than live presentations. 

Spark creativity in my presentations and campaigns. Continue to pique my audience's interest throughout the talk. Adding some animation, music, intermissions, and humor are excellent ways to incite fun and excitement. 

Curate presentation slides that can accompany my presentation in the best way possible. Make sure the text is visible and the graphics and animation are visually pleasing. 

Get to know my audience better. I can become a more effective speaker if I can connect with them more deeply. Therefore, the presentation should always be about them and not me. 

Don't just tell my audience; show them. Provide some facts, testimonials, or case studies that prove my point. Refrain from giving them false promises. Instead, ensure that my credibility is intact by being completely honest and transparent with them. 

Make my pitch and sales point concise, impactful, and easy to understand and follow. The last thing I want to do is hassle a crowd ready to take the next step. Instead, be 100% of service to them and make sure the next few hours after the presentation are about taking care of their needs.

Visit Sam Richter's website, samrichter.com and intelngin.com and jumpstart your mission to transform your sales and prospecting, brand, business, and digital world.
About Sam Richter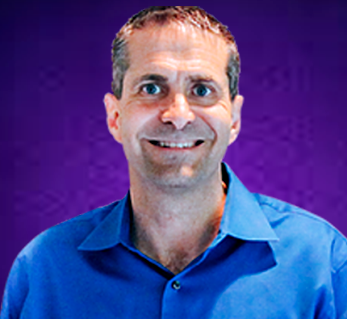 A National Hall of Fame Speaker and named one of the World's Top 50 Sales Keynote Speakers and one of the 15 Highest Rated Speakers for Virtual Events, bestselling author Sam Richter delivers his #1 rated, dynamic, highly entertaining, and extremely high-content keynote presentations and workshop sessions to audiences worldwide.