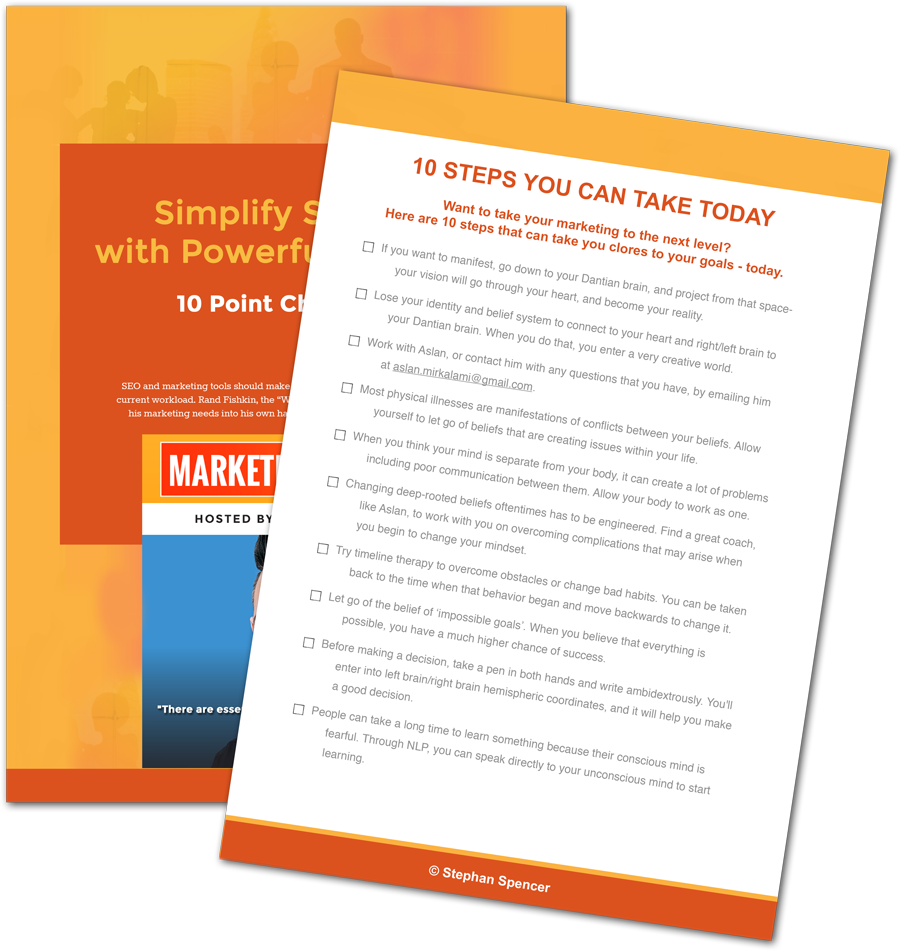 Get into action! Download your FREE Checklist
Put the most important tips from this episode to work and take your marketing to another level! Get your free 10 Point Checklist for your next actionable steps.
This Week's Guest:
Mitch Carson is the bestselling author of The Silent Salesmen and an experienced speaker and seminar promoter. He has produced and starred in infomercials that have grossed over 8 figures in sales.
Episode:
Mitch Carson knows how to make you into a 'star' – not a Hollywood star, but a celebrity in your own field. Whether that's Digital marketing or dentistry, becoming a celebrity, or thought leader, in your niche can give you a competitive advantage that leads to more business for your brand.
We discuss:
The 'Trifecta" of platforms you need to elevate your brand
Why you need to be guarded with your social presence
How to get your foot in the door towards the next step – your first podcast interview, first time on stage, etc.
How celebrity status opens doors and gives you a credibility advantage over competitors
Here's what I learned:
How to Build Up Your Celebrity Status
There are three factors that are critical for building celebrity status.
The first is finding the right message for the right market.
The next step is to have a strong online presence.
If you truly want to be perceived as an expert, the final factor is you must have a book.
Platforms that elevate your 'brand'
You should absolutely have the Trifecta: written press, radio, and TV, with TV being the most prestigious, and written press the starting point.
Once you have those, your ultimate goal is have a book – published by a reputable publisher, not self published.
All of these platforms elevate your brand and credibility, so you want to make sure they are from legitimate sources.
Additional brand boosters include getting your own Wikipedia article
Build Alliances with Other Thought Leaders
Being a part of masterminds is an extremely valuable investment, because you learn so much from other thought leaders
Thought leaders can help each open doors for each other, for example, you can get another 'celebrity' to write the forward for your book, to boost credibility
Don't confuse your thought leader allies with your competitors – there is a clear difference
Step up your marketing game!
You likely won't be great the first time you try something new. To become an expert in your field, you have to prepare, train, and be okay with making mistakes
Once you interview or connect with one big name in your field, other celebrities will want to connect with you, fueled by your boost in credibility and their competitiveness with each other
If you want to be a thought leader, don't risk your reputation by putting questionable photos on your social profiles.
Links and Resources Mentioned
The Silent Salesmen
Google Trends
YouTube
Stephan on Good Day Sacramento
Home Shopping Network
The Elements of Style
Grammar Girl's Quick and Dirty Tips for Better Writing
Mitch Carson
The Ultimate Sales Machine
Interview Connections
Born to Influence
Stephan Spencer on The Year of Purpose Podcast
Radio Publicity
Speak in Dubai
Email Mitch
Stephan Spencer
Marketing Speak
The Optimized Geek
The Art of SEO
Social eCommerce
Google Power Search
Think and Grow Rich
Platinum Partnership
Dan Kennedy's mastermind
Thank you for listening!
As always, thank you for tuning in. Please feel free to contact me or leave a comment. If you enjoyed this episode, please share it!
-Stephan