Becoming remarkable isn't as scary as it sounds. It simply means there's something about your business that's worth remarking about. Our guest today is an expert on helping you build a remarkable brand.
Rich Brooks is the president of Flyte New Media, a digital agency he started in 1997. He's a nationally-recognized speaker on entrepreneurship, digital marketing, and social media. He also founded The Agents of Change, an annual conference and weekly podcast that focuses on search, social, and mobile marketing.
In today's episode, Rich lays out a remarkability formula you can follow to uncover strategies for becoming a remarkable business. This will help you attract your ideal customers and put up barriers for your competition. Rich also shares examples of great marketing from businesses that found a way to become remarkable. This episode is a must-listen for anyone who wants to take their marketing to the next level.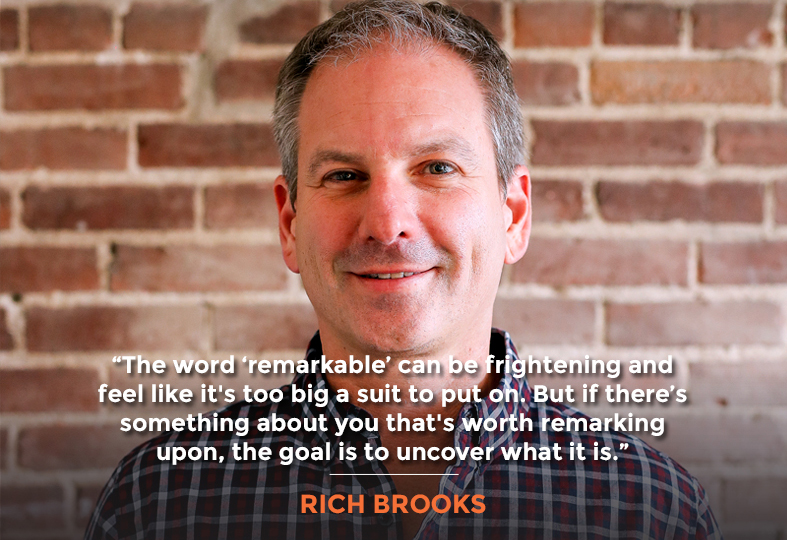 In this Episode
Transcript
Rich, it's so great to have you on the show.
Stephan, I'm so excited to be here. I've been looking forward to this for quite some time.
It's been many, many years that we've known each other now, back when we were all contributing to the Business Blog Consulting blog.
Absolutely. That was really my first step into getting my ideas out there in front of a larger audience. The timing was perfect for that. I happen to see Paul Chaney. He said, "Oh, they're looking for guest bloggers over here." I raised my hand, and suddenly I was part of the team. It was awesome.
I felt at the time, it was like when Gleek got added to the Super Friends. I was the little monkey from outer space with all these like, Superman, Wonder Woman, Green Lantern kinds of people out there on it. I was like, listen, if you're going to have me, I'm going to do my best possible. That was a great opportunity for me personally.
When was that? That was 15 or 20 years ago or something.
It feels like that. It's probably at least 15 years. It's a crazy amount of time.
I know, time flies. All right. Speaking of flying and Flyte, why Flyte New Media? How did you come up with that name?
The word 'remarkable' can be frightening and feel like it's too big a suit to put on. But if there's something about you that's worth remarking upon, the goal is to uncover what it is.
Click To Tweet
I wish I had a better story for this one. Actually, I had started a company down in Jamaica Plain, which is part of Boston. Moved to Maine a few years after that, and I had partnered with this local agency who said, will you build us a website? We'll do some design work for you because I wasn't much of a designer. I said sure. They came back a week later and they said—my name at the time was B1 Communications, which really meant nothing either. They're like, I can't do anything with that name.
Here's a logo and a name that we came up with, let us know what you think. It was Flyte New Media. I'm like, it's okay. It's better than what I came up with. That was the beginning. It's gone through a few iterations. Looking back on it, it was probably a rejected campaign for somebody else. They're like, no, I'm not going to go with this. Now that I've been doing Flyte New Media for 24+ years, people actually recognize it. I've really fallen in love with the logo and the brand. It all worked out.
I like it. I like the concept of being able to fly soar really in the air like an eagle, and see from a bird's eye view the whole landscape, and make a wise strategic decision on your marketing initiatives based on that. It's what comes to me.
Right, absolutely. It definitely feels aspirational. A few years ago, when we were looking for a new domain name because we had gone with flyte.biz and .biz never really took off, no pun intended, the way we hoped it would. It really became a bad neighborhood on the internet with a lot of questionable businesses using that. Our mail wasn't being delivered. We said we really need to get a new domain name.
Somebody had once said to me, your business really helps other businesses take flight. It stuck with me. I reached out to the guy who owned Take Flyte. He wasn't using it. He said, I'll sell it to you for $500. I'm like, done. We went through the process. He's like, I'm not going to charge you for it, enjoy it. I'm like, okay, great, fantastic. Takeflyte.com became our domain name. That also became some of our marketing and messaging as well.
That's great. I really like that. That's a great tagline. So much better than Goflyte, Getflyte, or whatever. I like that. It is, again, aspirational and inspirational. Very cool.
Thank you.
You have some good branding chops for sure. Let's talk though about digital marketing and social media especially, how you came to end up in that space, and some lessons learned in that process.
I started the company based on a psychic's recommendation.
Sure. Happy to tell you my origin story. I think you and I talked a little bit about this approach that I've been using lately that seems to be really resonating with people. I started the company based on a psychic's recommendation if you can believe it. I bet you can believe it. I know you are very open to things that we cannot see or touch necessarily.
I actually left Israel at the end of April before all of the rockets and the Meron tragedy because of three different psychics telling us stuff's going down in the summer and even earlier, so we got out quick.
I believe that there's a lot more than we understand going on, which is even if you just believe in science, science continually discovers new things.
Time crystals.
I have trouble saying some specific thing is real or not real, but I believe there's a whole bunch of stuff that we don't understand at all.
Did you read about time crystals, by the way?
I don't know if I know about time crystals. No.
Google discovered them. Time crystals. That's out there, and that's real science. Anyway, go ahead.
I was working for a medical supply company at the time. We had a Christmas party, a holiday party at my boss's house. For some reason, he decided for entertainment he would hire a psychic. She was down in the basement and one by one, we would go downstairs. People would come up from downstairs and be like, oh, I'm going to meet the love of my life in six months, or I'm going to have a new job in a year. Which I thought was a weird thing to admit in front of a group of people or say that at a company party, but whatever.
I was one of the last ones to go. I went downstairs, I saw this woman, and I swear to God, she was like a ringer for the psychic from Poltergeist. Remember that diminutive woman who had all the power and stuff like that, and talked to the little girl, brought her up. This woman looked and sounded exactly like her. That was interesting right off the bat.
Unlike everybody else, she just looked at me and she said, "You don't trust your gut enough. You need to start trusting your gut." I was like, huh, that's not like everybody else's thing. I went upstairs and I thought about it. Really, I had been wondering about the internet at that point. I'm like, I've always liked computers. Why am I not paying attention? Why am I not doing anything?
Over the next few months, I bought a new computer, learned all about the internet, got online, figured it all out. Then a few months later I quit that job. I actually went on a cross country trip because I knew I was about to start a new phase in my life and I always wanted to go cross country.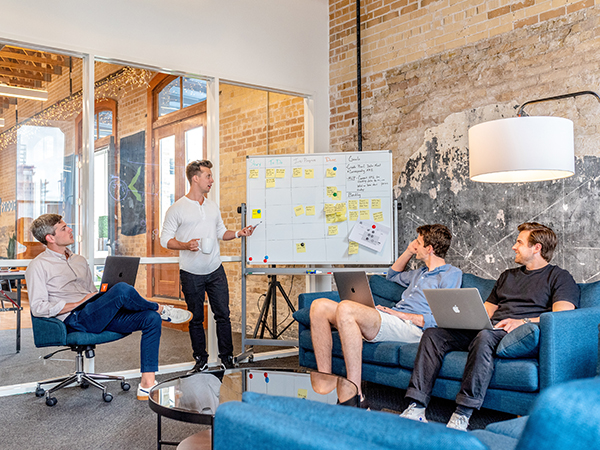 I took six weeks, threw my bike on the back of my car, basically just drove cross country and back, and then started my business. It was really because of that. As it turned out, the company I worked for, unfortunately, went out of business (for them). But for me, it was the beginning of something really amazing, and 24 years later, here we are on this podcast talking about it.
Wow. Do you still get psychic readings? Do you talk to mediums or anything?
I don't. I don't know why I do or don't like it. I said I do believe that there's more going on, and I understand, but it hasn't been something that I've gone and sought out specifically. Systematically, over the years, if I can say one thing is I learned to trust my gut. Even when I'm wrong, I'm still okay with it. I think it was probably one of the best lessons I learned in my life. 
Now whether or not this woman had powers, whether or not she was in touch with things, or whether or not she just said the one thing that I needed to hear that day, I don't know. The bottom line is I listened to it and it really changed the trajectory of my life in a way that I am so happy with right now.
That is so cool. I wasn't into psychics or mediums. I didn't even know the difference between the two, up until a year ago. This sounds really fantastic, but I interviewed a medium on my other podcast on Get Yourself Optimized. I just felt really drawn to him and I wanted to have him on my show. I'd only ever had one other psychic on the show at that point in the five years that I've been running it.
He saved my family member's life while the interview was happening. What are the odds? Essentially zero, right? It was the only podcast interview I had scheduled or done in a three-week time period because I was getting ready at the time to move to Florida from LA. Timing is divine. There's so much more than meets the eye to this reality that we experience.
It just so happened that this family member was having a stroke at the time, and she didn't believe it. She thought she was fine. She wasn't going to go to the hospital. Because this happened at the time of the interview and my wife knew I was interviewing a psychic, she was slipping a piece of paper at me to ask him. That episode is with Mark Nelson. If you're curious to hear it, it's pretty mind-blowing.
The more personal stuff is edited out of that episode for privacy reasons, but it was incredible and literally life-saving. That opened the door for me to be open, I guess, to mediums and to that whole side of things. So much miraculous stuff has happened. 
Listener, if you're curious to hear more about that, go to my other show. Go to getyourselfoptimized.com/300. It'll take you to the episode where my wife, Orion, interviews me to go over what happened over these last six months in terms of the miraculous turn of events and the wild things that have been happening.
Niche down. Be the best and only company offering what you have to offer to a specific audience.
Click To Tweet
With that in mind, this story is probably better suited for your other podcast, but I'll try and tell it quickly. When I was a kid, I went to a summer camp. It was a Jewish boys' overnight summer camp. Friday nights would usually be a special event because it was a Sabbath. It didn't have to be necessarily religious. 
One time we had somebody who had been studying the paranormal. We went to the back of the photo lab. What he would do is have somebody sit at the front of the room with their eyes closed, we were all staring intently on their forehead, and then he would shut off the light and you would see things. You would see visions, for lack of a better phrase, and this literally happened. It was very distinct and he was able to interpret them.
Anyway, a few years later, I'm in high school. There's a chapter on psychology and there's two pages or a page on parapsychology. I tell that story and the entire class is like, oh my God, we have to try that. I'm like, well, it's the middle of the day. I don't know how dark we can make this room and making all these excuses. I don't know how to interpret them.
We do it anyway, probably because they didn't want to do real classwork. We looked at our teacher, shut off the lights, and people see all these images of hospitals, angels, and all this sort of stuff. I'm like, well, listen, I don't know what it means. It could mean you're buying a dog for all I know, I have no idea. A week later, he has a heart attack, goes to the hospital, out for six months, comes back, and he's on 19 pills a day.
I had completely forgotten that we had done this whole thing. When he came back, somebody said, I wonder if this is Rich's fault. I'm like, oh my gosh, it's not my fault, but it is weird that all that stuff happened. I don't know how to interpret them, but these things definitely seem to be very much in alignment. Anyway, that was my little supernatural story.
Wow. There's so much supernatural stuff out there. It's amazing. Elon Musk says that we're living in a simulation. We are, but it's not the kind that Elon Musk thinks it is. It's wild.
Anyway, you had this amazing message from the beyond through the psychic. You took definitive action, you listened to your gut, you took leaps of faith, and here you are today. What's your agency look like? What are you up to now? What's exciting you?
These things definitely seem to be very much in alignment.
We're up in Portland, Maine, which is one of my favorite places in the entire universe today. There are 10 of us here. I would definitely describe this as a boutique agency. We do design and development. We started off as a web design company. Then we moved into things like search engine optimization, which obviously you're very familiar with, and got into some blogging because we have a client asking about, and got into social media.
I also started a conference called the Agents of Change, which is also my weekly podcast. It's all about digital marketing. We've been focusing really on how to do (I call them) "real-world" businesses market themselves online. I say "real world" because you and I last saw each other in real life at Social Media Marketing World where there are all these entrepreneurs, gurus, and social media gurus. That's great, but that's not really the audience for my agency.
We tend to work with brick & mortar type businesses, a lot of lead gen stuff, design, branding, and then the marketing and advertising component of it. That's been the way we've been running it for the past 24 years. In the last year or so, despite COVID or maybe even partially because of COVID, it has gotten really in alignment for us. All of a sudden, we're really working on the clients, where they're trying to go, really trying to help them identify what they want to be doing, where they need to be marketing.
I'm sure you've run into this. People come to you and say, hey, I want to be popular on TikTok. You're like, that's probably the last thing that you want to be doing right now because you're a B2B and that's not where you need to be. We try and help people not on what they say they want, but where they want to go. That led me to a whole bunch of thinking along the lines of—people come to me and they're like, I don't understand why these things aren't working.
I don't understand why my website is not coming up on Google. I don't understand why nobody's following me on social media, no one's signing up for my email newsletter. You and I both know that a lot of companies are crushing it using these tools. What was really the difference between those people and the people who were succeeding?
When you and I last saw each other at that Social Media Marketing World, I had just seen Michael and Amy Port speak on presenting. They have a course called Heroic Public Speaking, which I just finished taking. Have you worked with them?
Yeah, I've done lots of stuff with her at public speaking, Michael and Amy Port. I went through the master's program or whatever they're calling it these days.
I had been thinking about this whole idea where I go to these conferences and everybody's talking about the best way to optimize your ads or the best way to optimize your website. And all these good advice pieces, very incremental, but they don't take into consideration the creativity and the message. It's the second part. I'm like, I think that there's a part that enough people are paying attention to that comes before this.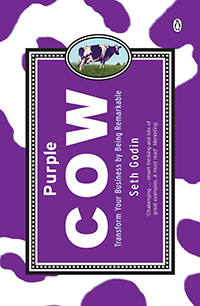 What I ultimately ended up calling this by working with the ports and developing out this new IP, as they call it, was the idea of a remarkability formula. How can you stand out online, and the idea is to become remarkable to your audience. I've been asking similar questions without that exact verbiage for years in working with people. I'm sure you have to. It's like, there's a consultative part of our business, where we're teaching people how to market and how to run their businesses in ways perhaps that they weren't thinking of before.
In fact, I've been telling clients for years, prospects, people in audiences where I speak that they need remarkable content, they need a remarkable brand. They need something that's worthy of remark because there's too much noise out there. It just goes back to the basics from the early, early days of the internet when Seth Godin came out with the Purple Cow.
Exactly.
For those listening who aren't familiar with the book or the concept, it's just simply if you're driving down a country road with your family and you see cows and pastures, nobody cares. Everybody's got their head in their phone, except the person driving. Then you keep driving, and suddenly, there's a purple cow in the pasture and come to a complete stop.
Everybody gets out of the car. They'd take photos, videos, and TikTok. Everybody is amazed. It's not that it's the best cow in the world. It's not that it's the rarest cow in the world, but it's a purple cow. That makes it worthy of remark. I love that concept. I love where you're heading with this. Let's break this down, this remarkability formula that you came up with.
I'm so glad you brought up the Purple Cow because very often I tell people, it's not that I've invented anything new. People have been calling it your "differentiator" or your "unique value proposition" or "blue ocean strategy," I'm going to add Purple Cow to that list. What I'm trying to do is just show people, yes, the idea is there, but how do you actually uncover or create what makes you remarkable?
As I really worked over the last six months (maybe a little bit longer) on creating this process, I identified four different lenses, as I call them, that help businesses identify what's remarkable about their business. I'll mention each one briefly and then be happy to answer any specific questions. I've got some stories about them as well. The four lenses are Find, Focus, Fashion, and Frame.
Find is the idea that there's already something remarkable about your business, you just need to identify it and name it. Focus is more about the idea of niching down so that you are the best and only company offering what you have to offer to a specific audience. Fashion is a little bit tricky, and this is the one where people sometimes have trouble wrapping their heads around.
Fashion is about creating something that is not intrinsic to your main offering, but is in alignment with it, either because the end goal is very similar, or it's in alignment with your mission and values. Frame is similar to Find in the fact that it's probably something you're already doing, but you're not describing it in a way that's resonating with people. If you can reframe what you already do, suddenly, you become remarkable to that ideal customer.
Doing all these things, one of the key ideas is you are going to attract more of your ideal customers and keep away the customers who aren't good fits for you. You're also going to be creating these almost unassailable barriers to competition when you do this work right because it's going to be difficult to replicate what you and your company are actually doing out there. In turn, that makes all of your marketing so much more effective and a lot more effortless than it has been.
Find, Focus, Fashion, and Frame.
That's beautiful. I love that. I love the alliteration of it. I love the concepts. I love the way you packaged it. Is that something that was an output from going through HPS grad with Michael and Amy Port, or was that something that you did on your own after going through their program?
I did it on my own while going through their program. They have two terms, and the first term is all about getting to that rehearsal-ready script. I worked through a number of iterations because I know that there are so many concepts out there. There's a reason why certain things stick and other things don't. I thought if I could create something, whether it was a word based on the four lenses, or whether (as it turned out) it was the fact that there was the alliteration to it, that just makes it easier for people to remember.
If they're sitting there at home one day or they're sitting in the office, they don't remember which episode or even what podcast they may have heard this on, they might still remember those four Fs. Suddenly, they're sitting there and they're making notes, they're working their way through the process, and uncovering their own remarkability.
I love the fact that you use that word as well because I mention this to people. I'm like, I know the word remarkable can be frightening. It can feel like it's too big a suit to put on. Like you said, all it means is that you're doing something or there's something about your business that's worth remarking upon. That's really the goal here is to uncover or create that thing about your business.
Because the opposite of being unremarkable is there's nothing really to say.
Exactly, or you're saying the exact same message that everybody else is so you wonder why you're not getting any results. Then you end up doing all those marketing tactics that we love to hate, like pop up windows as soon as you reach your website, spammy emails, or really aggressive come-ons, and LinkedIn messenger. All those things we find super aggravating when people aren't getting results because they're not doing this important work up front, they start relying on those things that really make the internet and marketing a worse place to be.
Marketing should not be about convincing people against their will to do something. Instead, it should be about, 'Hey, you're here, and you want to be here.'
Click To Tweet
Intrusive, interruptive, and disrespectful really. When I said there's nothing to say about it, it's not that people don't say something anyway, it's that the audience that you're talking to has nothing to say and has no impetus to even say it. Let's say that you have a dry cleaner business and it's unremarkable. Nobody is talking about, wow, I got my shirts cleaned, the spots are gone, and they charged me a reasonable price. They don't screw up my order or lose my shirts, it's amazing. It's not.
It's table stakes. You go into the store (the business), you pay, you get your service or product, and you leave. Then you don't think about it ever again, and certainly, you don't tell a friend.
Right, exactly. Just using the dry cleaner because that does seem like a business that would be very difficult to make remarkable. But if you go through this process, you might figure out what it is that would make your dry cleaner really stand out. Through find, it may be just to start interviewing some of your regular customers. Why did they choose you? Why do they keep coming back?
There could be reasons you don't know. Maybe your frontline workers are incredibly friendly or speak a language that's atypical, but actually, a lot of your customers speak, so they can speak to them in a way that no other dry cleaner can. There may already be things going on in your business, and then you just need to identify those things and put that message out to the right audience.
Yeah, and if you don't have something yet, you could come up with something. You could do some brainstorming and say, oh, well, I love kids. We have toddlers or whatever. Let's make a ball pit at the entrance for your area of the business and anybody can jump in or whatever. You don't have enough room, let's make a tiny little ball pit. Let's have hamsters and they get to jump in the ball pit. 
You can be inventive, you can think outside the box. You don't have to come up with something crazy and outlandish. It's not an impossible bar to hit.
No, and that's the idea of Fashion. Using that dry cleaner example, maybe, for example, that this dry cleaner had trouble getting a job and really understands how difficult it is, perhaps coming out of rehab, coming out of prison, or coming out of unemployment and getting that job. Maybe one of the things the dry cleaner does is that they sponsor suits. They have a suit rental service for free for anybody looking for a job and they promote that.
There may be things going on in your business that you just need to identify.
That's something that maybe is in alignment with their mission or vision or values rather, that they would start promoting. That's the idea of fashioning something, making something. Not Fashion like the David Bowie song or the catwalk, but fashioning something that's new. And not necessarily required for what you offer, but something that's really in alignment with it.
Focus could be something like, we love kids, we only do dry cleaning for children's clothes, which admittedly may be a terrible business decision, but you would probably own that market (if you stayed in business long enough) for that because your only work—we've got special machines for very small clothes and all that stuff. That could be something where you really start to narrow your focus. You're the best little tots clothes dry cleaner in the country or something like that.
Again, not every decision that you're going to make here to uncover your remarkability may be great for your business, but it does start to get those creative juices flowing to figure out, what is the message that I can put out there for people who want the cleanest clothes for a job interview, for a family photo, or whatever it is and I'm going to help them get there. Because marketing should not be about convincing people against their will to do something. It should be about, hey, you're here and you want to be here. That's exactly where we take people, so why don't you hop aboard?
I like it. What about the frame lens?
Yeah, the frame lens one. I don't know how I might do this for the dry cleaning off the top of my head, but I will share a story. I don't know if you know Matthew Pollard, who wrote the book, The Introvert's Edge. I had him on my podcast a few years ago. He talks a lot about how introverts have an edge in sales. It's an interesting concept. What I really took away from our conversation is he's also really good at helping people reframe their business.
He tells this excellent story about a woman he was working with who was teaching Mandarin in the San Francisco Bay Area. She had a great business doing this, but then all of a sudden—in part because of the increase in internet usage—suddenly she found that there were a lot more competitors. First, there were low-end competitors right near her who started teaching Mandarin for less than she was teaching it because they were trying to grow their business.
There were also people literally from China who were jumping on Fiverr and offering Mandarin lessons for incredibly cheap prices that she just couldn't compete with. She was starting to see her business dry up. Matthew Pollard sat down with her, and he identified two of her clients who were business people who were actually moving to Mainland China because their business had relocated them. Not only was she teaching them Mandarin, but she was also teaching them about the business processes in China, how to behave, how not to offend anybody.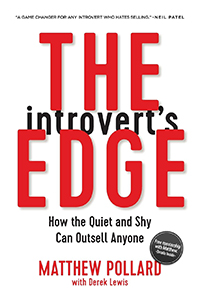 Then she was also working with their spouses and children to teach them how to acclimate to this new environment they were going to be in. Because if you spend all this money to send an employee off to China to do business and their family's not on board, it's going to be a terrible fit. You're going to spend all this money for nothing. She really helped them. He was like, "Well, I guess you really help people succeed in China, so you're now China's success coach."
From that moment on, she only went after business people who were relocating to China. That became her business. She could charge a premium because she was doing all these other services. She had already been doing them for free just because that's the kind of person she was, but now she's packaging it and no one can compete with her.
Again, those high barriers to competition, it would have taken a lot for any of those other competitors to do the level of service that she was able to offer. That's a great example of how somebody might frame what they're doing in a new way to really help increase the remarkability to a specific audience.
I like that, yeah. What pops to my mind for framing or reframing a dry cleaner business is—it's a little out there. What if the person running the dry cleaner was really good at fashion, really had a good eye for fashion? When our client came in, this person (let's just say it's a she) is able to tell the client, this is a terrible outfit. You should give it away to Goodwill. It's like you can do a closet cleanse or wardrobe makeover just by bringing all your clothes and to get either dry cleaned or laundered with this dry cleaner/wardrobe makeover service. Some things are not going to get dry cleaned. They're just going to go to Goodwill.
Maybe she handles that for you like, "No, that's terrible. Oh my goodness, you shouldn't be seen dead in this thing." "These are really good. Now this one needs dry cleaning, this one can just be laundered, no starch," et cetera. She'll get a ton of stuff coming in the door that she wouldn't have normally gotten because how often do we get stuff laundered or dry cleaned that we don't have an immediate need for?
"Oh, yeah, I'm going to wear that for a wedding. I need that dry cleaned." That's something that could be a reframe. There's a lot of Fashion that could go around that too to make it stand out as a different kind of a business just not a regular dry cleaner.
Absolutely. I think it's brilliant. I would say that rather than give it to Goodwill, maybe that goes into the special closet for the people who are looking to do the job interview. You're donating it to the cause of helping somebody get a job. This is an important thing too. It's combining some of these lenses to make yourself even more remarkable. In that example that you just gave, its frame and it could also be fashion.
One of the things I tell people is go through all four lenses. Just because you discover something maybe in Find doesn't mean that you don't keep going because the more of these things you identify, the more unassailable your position becomes. Definitely try combining some of these things together. Focus is scary for a lot of people because the idea of niching down and not serving everybody—I want to be everything to everybody. We know how bad that idea is, but a lot of people are afraid of saying no to business. You could still create multiple focuses perhaps in your business and then just do the marketing to each individual group.
Find new ways to help increase the remarkability to a specific audience.
There's a lot of opportunities here and it's just the idea of, this is a formula that anyone can follow. You can do it yourself, you can work with me, but you can do it yourself. Just find these things about your own business and it's going to make everything that much easier. You're going to end up connecting with the right type of customer.
We've all had that moment where we take all the wrong types of customers. We see the name come up in the ID on the phone and we're like, oh, my stomach drops. I don't even want to work with this person. What do I do? One of the things about this work is it really helps you put out what your message is so that you're going to attract the people who are like, yes, that makes sense to me. The people who are scratching their heads who would have been a terrible fit, they're not going to go with you. They're going to go with somebody else and everybody's happy.
It's such an abundant world. Even if you're struggling right now, the money has not left the planet. I learned that one from DC Cordova who runs Money & You, a great seminar. If you think about who are your ideal clients, there are those who are outside of that circle. You need to polarize and say, I'm not for them, and they're not for me. Therefore, I'm going to put my neck out. I'm going to really position myself in a way that I turn away and turn off those not-a-fit clients or prospects.
For example, for me, I don't want to work with just any client who can afford me. I'm embarrassed to say that I'd taken on in the earlier years some businesses I'm not that proud of. For example—this is a decade ago now or close to it—I took on a tobacco company, a cigar company specifically, and did an audit for them, an SEO audit.
I would never take them on now. I would never take on anybody in that industry. Now, I'm very focused on conscious entrepreneurs, conscious businesses, those sorts of changemakers who want to make the world a better place in some fashion. Whether it has to do with the environment or has to do with social issues. As an ecommerce company but they're doing good in the world at the same time, a Toms shoes sort of business or whatever.
That's what I want to work with because I want to help elevate the consciousness of humanity. If the business is aligned to that, hey, that's a fit. If they're just out for the money, I'm not the right fit.
Go through all four lenses.
I definitely experienced that before. Some of this just comes through experience. It's both maybe the type of business that they're in like the one that you explained, or it's the kind of person they are. I remember one situation where we were going into a preliminary meeting. We basically agreed to everything but hadn't signed any paperwork. I watched this woman entrepreneur tear into a couple of employees in front of us and actually insult a member of my team.
We walked out of that meeting and I apologized to everybody I brought over to that meeting. I said, we're obviously not going to do business with them, and we didn't. Luckily, that was when I saw it coming. There were other times I was hungry for work, I took this work on, and it never works out well. It's a bad fit. You don't like these people, they don't like you, they don't respect the work that you do.
Putting your voice out and your mission, your values, your vision through their remarkability formula or not is critically important. I think you and I have both learned from experience about the type of customer we can best help and who we like helping versus the kind of person who, yeah, they put money in our pocket, but we don't necessarily feel good about the experience when we're all done.
I just want to differentiate a point about what you were saying. Not feeling good about the experience of working with this client (whoever it is) that's definitely an issue. They're not a fit. Seeing somebody as somebody you don't like, somebody that you don't respect or whatever, that's different because that has to do as much with the observer's judgment as it has to do with the person that you're observing. If you think this person is rude, disrespectful, mean, cranky, unreasonable, or whatever it is, that's judgment.
That's not an outside perspective truth, that is your own personal truth. I'm not saying work with them, but at least acknowledge, recognize your own judgment in people. I've seen this time and time again where if I notice what I'm doing, I have awareness of my awareness, then I don't end up "throwing the baby out with the bathwater". If I, for example, am interviewing a candidate for a job to work for me and I start to build a picture about this person, let's say I think, oh, wow, this person seems to be a corner cutter, or lazy, then I'm going to ask for contrary evidence to the opposite.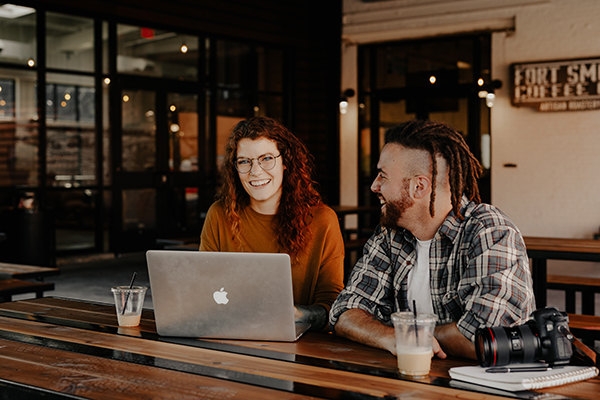 If I think this person's a renegade and now you're just like a bull in a China shop, I'm going to ask for contrary evidence of how they show up in team-building environments. Can I get a specific example of a time where you work amazingly with the team? You didn't take the leadership position, but you were essential to the success of the project as a team member. I want that contrary evidence of what I'm picturing in my mind so that I get a non-judgmental view and make the right decision.
That's very fair and definitely good advice, Stephan.
Let's talk more about some case examples where you've taken clients and turned them from unremarkable to remarkable using your four lenses.
I'll do my best. I'll say with Find, I actually had an experience early on. I was telling you, I just bought a new house, but when I first moved to Maine and bought my very first house, one of the things I noticed was that the house was in dire need of a paint job. I don't know when the last time you had your house painted, but very often they dry up. There's a couple of guys working, they seem to be there for a week or more, they leave ladders all over the place, and we just didn't want a construction zone in our brand new house for what felt like a month.
This is a formula that anyone can follow. You can do it yourself.
One of the guys told us he could get the whole job done in two days. We're like, great. We hired him and when they showed up, they showed up in five trucks—20 guys, they all jumped out, and they hit our house like a well-oiled machine. They threw up ladders, they hit every last board, and they were done by sunset.
They might have been singing Sea Shanty at the same time, Stephan, I don't really remember. I might be embellishing that part, but the bottom line is they did an amazing job. Came back two days later after the paint dried then basically did the same thing with another coat of paint. As you can imagine, all of my neighbors took notice and they were like, who are these guys?
That is an example of Find right there because this was something that was already part of their business. He just had a bigger crew than anyone else out there and got the jobs done in record time. It's not something that's easy to replicate either, especially in this job market. It's difficult to keep 20 guys on a type of job site like this one, and yet he was able to do it. Because of that, that aspect of his business was remarkable.
Just a corollary to that. If he had a version of that business where he still had 20 guys but they were working on crews of three or four and there were three, four, or five different jobs at a time going on. He could have—with this brilliant idea—rejig things to make this a lightning flash crew to come in and do it all in a day and then come back, as you said a couple of days later, to finish off the second coat. You may not have the remarkability yet, but you have all of the elements there to make that tweak to get you there.
Absolutely. Those are some examples. I also talked a little bit about pricing, not necessarily by just dropping your pricing. That's not remarkable at all, but the idea of going to the edges. Bringing back Seth Godin, name-checking him, he often talks about never be in the middle, always go to the edges. Pricing can be a big thing.
For example, I don't know if you remember, Stephan, growing up with the Columbia Record Club, 11 records for a penny. That's remarkable, especially with the prices of albums back then. Not only that, they would actually ship you the things. You didn't even have to go out to the record store anymore if you didn't want to, or being the most expensive could be another way.
I learned to trust my gut. Even when I'm wrong, I'm still okay with it. I think it was probably one of the best lessons I learned in my life.
Click To Tweet
Grey Goose Vodka was never going to be a cheap vodka. They were a high-end, premium brand made out of this very specific soft winter wheat from a very particular region of France. Probably most companies would have just called themselves a premium brand and competed with premium brands of the day selling vodka for around $17 a bottle. Maybe they would have tried to undercut them for $1 or $2, and instead, they said no. We are an ultra-premium brand and we are charging $30 a bottle.
They blew up because of that because suddenly, everybody who wanted to show off wanted to be seen drinking Grey Goose Vodka. They ended up selling, just a few years later, to what might have been Bacardi for $2 billion. They also went to the edges.
Another example, if you can't be the most expensive or the cheapest, is Radiohead. They put out the album In Rainbows using a pay-what-you-wish model—even if you wished to pay nothing at all. Within three months online, they made more money off of that album than they did on their previous album, which was $17.99 or whatever it is for a CD back then direct sale.
They did something completely different. They got people talking, got a lot of people arguing about it, but it was that remarkability. Doing something in a brand new way that really got people talking about it. Those are all things that were in what they were already doing, but you also see people who are becoming remarkable by narrowing their focus.
One of the people I talked about is John Lee Dumas who I met years ago before he was the Entrepreneur on Fire. When he told me he had quit his job to become a professional podcaster, I was thinking silently to myself, I wonder how long before he moves into his mom's garage. If you know John, you know that's not exactly what happened. He has a million-dollar mansion on the ocean in Puerto Rico.
What he did is he narrowed his focus. At the time, podcasts were once a week because everybody agreed that people could only listen to one hour or one episode of a podcast a week, otherwise they were overwhelmed. John went for a smaller audience that wanted daily inspiration and created that podcast specifically for them. Because he did it so often and because he was in this niche, when journalists started looking for people to interview, they always ended up finding John.
We've all had that moment where we take all the wrong types of customers.
Through that, John became much more well known. He started getting many more downloads, built his audience because of this, ended up getting much bigger guests for his show, and ultimately, a lot more sponsorship dollars because of this. There are a lot of reasons why John Lee Dumas became the Entrepreneur on Fire and became so successful. That idea of niching down and serving a smaller audience is incredibly valuable and really does help you stand out.
Another thing that makes JLD stand out is how he is so open with his books, with his revenues. You'll see every month what he's making and that's incredible. That's also very inspiring for a podcaster who isn't making that kind of money to think, wow, there's a trajectory there that I could follow. I'm curious what your thoughts are about JLD charging now an appearance fee. I think it's $3500 to be a guest on his show.
I had not heard that. I would say that I probably won't be back on his show then if that's the case. It's always one of those things. If the market bears it, I guess it's okay. The bottom line is I wouldn't charge for it. I enjoy podcasting way too much to put a barrier up for myself, but maybe it makes sense for his business.
I forgot to tell you there is a $3500 appearance fee for you to be on my show. I forgot to tell you. I'll send you an invoice later.
All right, sounds good. Send me your Venmo information, I'll take care of it.
I think he instituted that a few years ago. If you look at the reviews on his iTunes for his podcast, there are some pot shots being taken at him in regards to that because you can't maintain the same level of quality if the guests are having to pay. I don't listen very much to other podcasts. I just don't have time.
I think you're like most podcasters in that way then.
Yeah.
I go through phases where I will start bingeing a lot of podcasts, but then I'll switch over to audiobooks for a while. Every once in a while, I discover somebody's podcast and like, how did I not know this person before? The Brainy Business podcast is one that I recently discovered. I started with episode one and I've just been bingeing it every time I mow the lawn. That's one that stands out for me.
Cool. Who runs that one?
Not every decision you're going to make in uncovering your remarkability will be great for your business, but it does start to get those creative juices flowing to figure out what message you can put out there for people.
Click To Tweet
I knew you were going to ask me that. You'll have to Google it, I apologize.
Yes, and she has a new book out. I always like the psychology side of marketing anyway, and she talks a lot about that. That's one of the things that I've always been fascinated with, which is why I really enjoy your podcast. A lot of new research in there too as well. That's one of the reasons why I enjoy it.
All right. Well, you might want to add Marketing Speak and Get Yourself Optimized to your list.
You are already one of my subscriptions. I use the Overcast.
Overcast, yeah. All right. What would be an element of your business that you've made remarkable? Is it pricing? For me, for example, I've taken my service offerings and priced them premium. I've done that since I sold my previous company in 2010. My SEO audits, for example, if you get the audit from me—not from my team, but from me—it's $35,000. I've kept that price for a decade.
That is definitely a good example. For me, because of course, I said I better have some examples of things that make Flyte remarkable. One of the things that makes this remarkable is actually the Agents of Change, both the podcast but especially the conference. Again, a lot of this is about niching down that idea of Focus.
We created the Agents of Change Conference first and the podcast came later. The whole idea, originally, was not about being remarkable. It was the fact that I was going to events like BlogWorld, New Media Expo. I'm meeting people from all over the world, but almost never run into somebody from Maine. I was like, why don't we have an event like this in Maine? Because I knew that my business had grown exponentially by hearing these new ideas.
I said, what if I could bring this idea to Maine and we'll see what happens? Sure enough, I did. Originally, I did it with a few partners. We called it Social Media FTW, but then I did my own thing, very similar, called the Agents of Change. It was about search, social, and mobile marketing—the three things that I felt were most important. I called it The Agents of Change, and we brought in speakers from all over the country, sometimes all over the world.
The whole idea is Flyte New Media is a digital agency that does it for you, helps you become more effective online, better marketing. Then the idea behind the Agents of Change is this idea of, we're going to empower you to do your own marketing through search, social, and mobile marketing. 
Pricing can be a big thing.
It was very much in alignment with what we were doing. Although this wasn't the original purpose of it, what I found is very often, when somebody would come to us and say, "Oh, I'm interested in working with you, Rich." I'd say, "Great. Hey, how did you hear of us?" and they very often would say, "Oh, I've been going to the Agents of Change Conference for years, but it's only now that I need a website, email marketing, social media, or what have you."
Suddenly, Agents of Change was elevating Flyte throughout Maine and beyond to where we were being talked about in boardrooms and offices around the state and around New England. That was helping us get new business. That's an example of us fashioning something because it's not intrinsic. You don't have to go to the conference to hire Flyte New Media or vice versa, but there was a lot of alignment there.
When I get up on stage, people see me as the president of Flyte New Media, and they see me as the founder and emcee of the Agents of Change Conference. The branding on the bags, the conference bags have both the brands on there, so there's this automatic connection. Suddenly, a lot of bigger businesses and a lot of other businesses are taking us more seriously. We're getting invited to a lot more RFPs or basically, just people are hiring us because we've been putting together this conference.
What I like about this is unlike Google Ads or Facebook Ads that are easy to replicate, putting on a conference of 350–400 people in a state with a population the size of Maine, that is very difficult to do. It would take a lot of work, and it would take a lot more money because I have relationships with the people who come and speak at our conference. I've had them on my podcast, I've drunk tequila with them if it's Jay Baer.
Whoever it is, I have this personal relationship with them so I can bring them in. We have this opportunity to put on an event that really none of our competitors in Maine can put on. That's been one of the things that have helped make Flyte remarkable.
I love Jay Baer, by the way. He's awesome. He's been on this show. By the way, I forgot to tell you, Michael Port's been on this show too.
It's funny, Michael Port was the first non-friend I ever had on my podcast back in the day. Somebody who knew me and knew him said, oh, I got to get Michael Porter on your show. I said, okay. I knew who he was because I'd heard of his book, but it was a great interview.
I've actually had him on both shows now. Awesome. How do we send our listener or viewer to learn from you, work with you, go to your conference, listen to your podcast?
The Agents of Change is about search, social, and mobile marketing.
Hopefully, my conference will be back in 2022. If they can fit in one more podcast to their lives, I'd say check out the Agents of Change podcast. If they want to connect with me, whether because they want to go through the remarkability or they just want to connect with me, I am @therichbrooks on just about every social media platform out there so I'm pretty easy to find. If you want to check out my company's website, it's takeflyte.com.
Awesome. Thank you, Rich. This was fantastic and a little supernatural too. I appreciate your willingness to go a little bit outside the box and make this even more remarkable than it was already going to be. 
Awesome. Stephan, I just appreciate the fact that we got to reconnect because it has been a while since we talked to each other, seeing each other. Thank you for having me on this show so I had that opportunity.
It's so great to talk with you again. Listener, what can you do to be more remarkable? Write down three things right now, unless you're driving, then pull over, and pick something to implement in the next few weeks. We'll catch you in the next episode. I'm your host, Stephan Spencer, signing off.
Important Links
Your Checklist of Actions to Take
Identify my unique assets. Find what sets myself apart from the competition. Dig deep and use it to stand out. 

Go for a specific niche. Identify a particular product or service that certain demographics or audiences need. Then, work towards becoming the best and only company for my clients. 

Focus on my target customers. Instead of targeting a broad audience, concentrate on those who are most likely to become loyal clients. 

Do a survey. Ask my customers for some feedback. Then, leverage this information to find what makes me unique. 

Think outside the box. Don't confine my business to my current products and services. Regularly add and reframe my current offerings to add value to the company. 

Stay aligned with my mission. Avoid joining the hype just because it's popular. Determine if my current strategies are still effective. Improve or replace them if necessary. 

Become more self-aware of my judgment. When working with clients, it's best to set my prejudiced thoughts aside and take time to know their whole story. My personal opinion isn't always the absolute truth. 

Test pricing edges. Don't be afraid to charge lower or premium prices for my products and services. Instead, explore what works best for the business and market my brand accordingly. 

Be open to change. I won't always follow the path I want. But, by staying open-minded, I welcome a variety of opportunities for my personal and business growth. 

Check out Rich Brooks' The Agents of Change podcast and conference, and follow him on Twitter and Instagram. Visit the Flyte New Media website to learn more about their services.
About Rich Brooks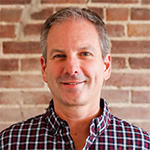 Rich Brooks is president of Flyte New Media, a digital agency he started in 1997. He's a nationally recognized speaker on entrepreneurship, digital marketing, and social media.
He founded The Agents of Change, an annual conference and weekly podcast that focuses on search, social & mobile marketing.