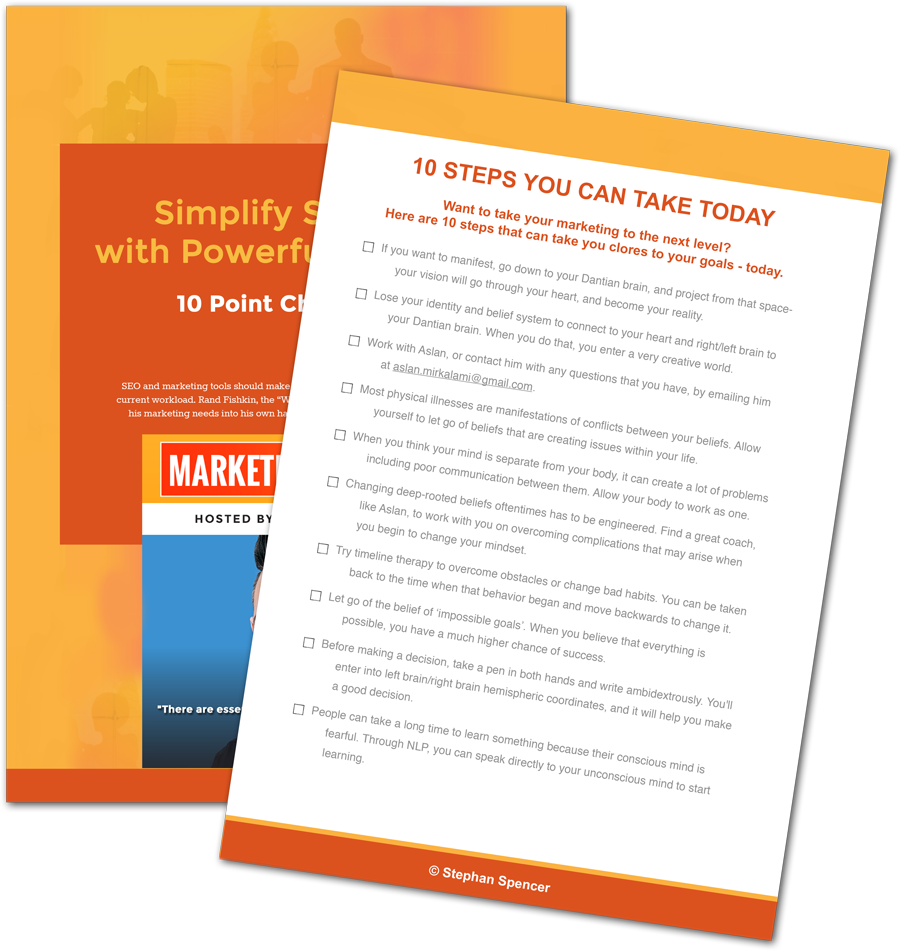 Get into action! Download your FREE Checklist
Put the most important tips from this episode to work and take your marketing to another level! Get your free 10 Point Checklist for your next actionable steps.
This Week's Guest:
We've all  been the customer outside the money-back guarantee window asking for a refund. But refunds don't have to be commonplace. Fortunately, there are tools and techniques that you can use to minimize returns. For example, reaching out to new customers can dramatically reduce the number of people who end up asking for refunds.
Dustin Mathews is here to explain this and much more about the best techniques for selling. Whether you conduct sales in person, from presentations on stage or virtually through webinars, Dustin's advice will offer incredible value. Dustin is the cofounder of Speaking Empire and the co-author (along with the incredible Dan Kennedy) of No B.S. Guide to Powerful Presentations.
Find Out More About Dustin Here:
Dustin Mathews
@dustinmathews on Twitter
Dustin Mathews on LinkedIn
In This Episode:
Links and Resources:
Dustin Mathews
@dustinmathews on Twitter
Dustin Mathews on LinkedIn
Speaking Empire
No B.S. Guide to Powerful Presentations
Dan Kennedy on Marketing Speak
Neil Strauss
Simon Sinek
Mike Mandel on the Optimized Geek
NLP
The presumptive close
Yes ladder
ManyChat
Infusionsoft
Leadpages
Leaddigits
TPNI Engage
Fix Your Funnel
Internet Retailer
Affiliate Summit