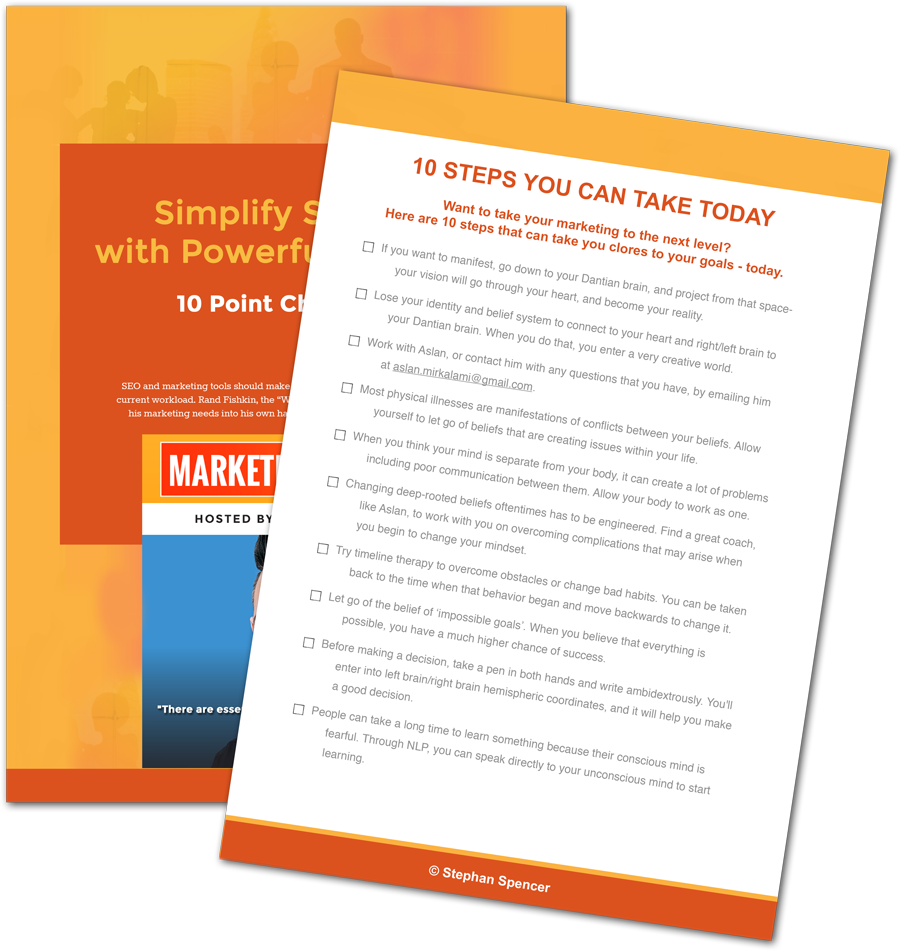 Get into action! Download your FREE Checklist
Put the most important tips from this episode to work and take your marketing to another level! Get your free 10 Point Checklist for your next actionable steps.
This Week's Guest:
If there's one thing that you and I definitely have in common, it's podcasts! There's an incredible amount to learn from podcasts whether you're a host or a listener.  To be a truly great podcaster, you need to be a captivating storyteller while remaining true to your authentic self. To be an effective media consumer, you need to engage with it in a way that makes it more than a guilty pleasure.
Cliff Ravenscraft joins me in this episode to talk about podcast creation, consumption, and much, much more. Cliff is a true expert in the podcasting sphere, having produced more than 30 of his own podcasts (with over 3,600 total episodes). Cliff has also been an invaluable mentor to many of today's biggest names in podcasting. In fact, Cliff's clients created over half of the top 100 business podcasts on iTunes!
Find Out More About Cliff Here:
Podcast Answer Man
Cliff Ravenscraft on YouTube
@cliffeotc on Twitter
cliffeotc on Instagram
Cliff Ravenscraft on Facebook
In This Episode:
Links and Resources: