Some people keep their ideas under wraps because they're worried about the competition, but Dylan Frost, my guest on today's episode says, bring it on! Capitalism is all about competition in the marketplace. Dylan has found wild success selling on Amazon and teaching other people how to use his wholesale strategies.
In a short span of time, he has become one of the most well-known thought leaders in the Amazon retail space. And I love that it all started with a credit card with a 600-dollar limit, which Dylan used to buy clearance items at Walmart which he would then resell on Amazon. He has been ingenious in finding gaps in the marketplace for obscure products ranging from cattle prods to sexual lubricant and Christian bookmarks, and he has sold millions of units.
In today's show, we talk all about Amazon, how to best capitalize on Amazon's advertising platform, how to choose and source the best products to maximize profit, his formula for selling wholesale, and much more. To find out more about how a couple of everyday guys from Kentucky grew a $25-million-dollar Amazon business, stay tuned for an awesome episode!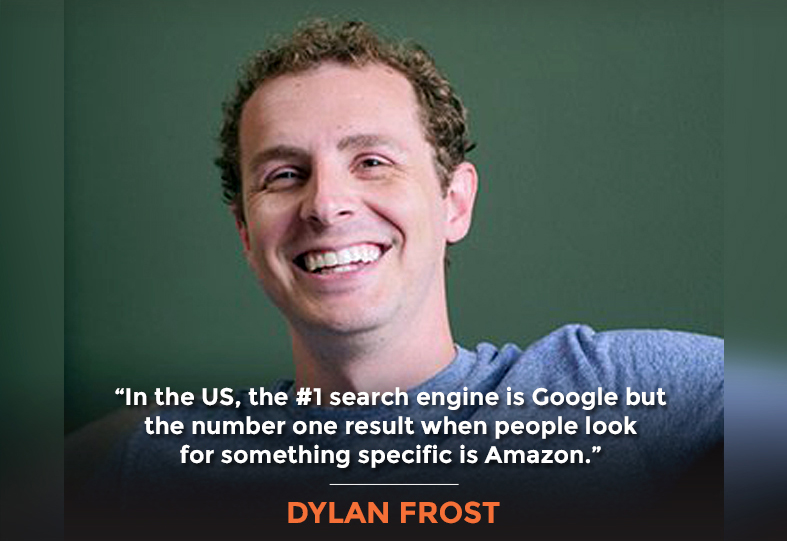 In this Episode
Transcript
Dylan, it's so great to have you on the show.
I am excited to be here.
So we met at the Titans Mastermind; we were both speakers just last week. Brian was a guest a few weeks ago on this very show, and he's just an amazing guy. I met him through Genius Network. I'm curious, how did you meet Brian and ended up speaking for Titans?
He is a great guy. I absolutely love him. We're in another mastermind group together, that's how I got to know him years ago, four or five years ago. And then he invited me a couple of times to speak at his mastermind group. And I love it, it's a great group of people, and he always has world-class speakers. So I love being a part of just getting to say that I was a speaker.
When you use your product, you get to invent and experiment with it, learn your lessons, and take those learnings to your clients.
Very cool. So I'd love to hear a huge win, something you're very proud of where you just crushed it in terms of an Amazon product or initiative campaign or client engagements, something that stands out in your mind.
There's so many, I'll just do some recent ones, things that are just top of mind that have happened very recently because we've always got great things going on. So about a week and a half ago, we had signed a renewal with a very large client. So I'll just explain what happened and explain the whole process. So we have a particular client where what we do is we completely manage their entire Amazon sales presence, everything so we operate their seller account, we manage their Amazon sales, we do the optimization to make them as successful as possible on Amazon. So this particular brand, we run a one year contract with them to start initially, we've got their product to be ranked amongst the top 300 pet products on all of Amazon, generating millions and millions of dollars in revenue per year. And so they renewed about a week and a half ago for a three-year contract with us. Their results were so significant, and we were able to increase their sales by 140% in that year. They're very excited about that. And we see a lot of long term growth potential. So they renewed for a three-year contract. And it's very profitable; a three-year contract is very profitable. We're excited about that for us. It's over a quarter-million dollars in income a year managing that client. 
In the US, the #1 search engine is Google but the number one result when people look for something specific is Amazon.
Click To Tweet
And then some other things, a physical product brand that I own, we just crossed the hundred thousand dollars a month for the new product that we just started earlier this year, and it got a lot of great traction fast. And it's an interesting, unique product; anyone can look it up on Amazon, Cosmic Gaming Collections. We sell repackaged Magic the Gathering cards, and from February to now, get that up, we did it with just three products. Three products we were able to do over $100,000 in sales per month, the last few months. And it's not quarter-four yet, in quarter four, we expect that we could potentially do just a million dollars in sales in just November and December alone with that brand. We're always coming up with new products, new ideas, and that's been very successful very fast.
Very cool. Now, I just recently heard about this really big win in terms of digital collectibles. Magic the Gathering cards, which are physical items, are non-fungible tokens, NFTs. 
Are you a Star Trek fan by chance?
Casually, I will say that.
Okay. Well, Captain Kirk is kind of the best captain of them all. If you're a Star Trek fan, I think you'll agree. But the actor, William Shatner, was auctioning off all these digital collectibles, old photos that he had found. And the problem that you have with digital items is that, how do you know that it's the original? You can't buy on an auction a digital item and then see that it's available on every downloadable kind of torrent site on the internet a week later. I mean, that would suck, right? They partnered with WAX. So William Shatner and his family, I guess, partnered with WAX, which has these non-fungible tokens and collectibles that are digital items, digital goods, and they sold out within minutes. Made a lot of money, I don't remember how much, but within like nine minutes of the auction start, everything was sold.
Get your products in front of people with their wallets open, and they're ready to buy something.
I believe it. It's like selling Star Trek cryptocurrency.
Kind of. These are items that have collectible value not just as a token, but as a curious kind of an interesting little bit of trivia or something cool, quirky, or whatever, from his earlier years. And I'm curious if you're exploring that digital world, not just Amazon, but looking at WAX or something along those lines to expand into with things like Magic the Gathering and so forth.
Absolutely. And so fun fact, William Shatner lives just about an hour north of me. He has a home in Lexington, Kentucky, that he spends a lot of time at. So that's just interesting. But yeah, I think that that's really where a lot of things are moving to, a lot of the games, Pokemon Magic, Yu-Gi-Oh!, all the popular collectible trading card games are all very much investing heavily in digital and their online games and their digital games, because the world is obviously changing. So it would not shock me if many of these games that we've played for years moved to a primarily digital model. And as they're going to continue to innovate, I'm going to keep my ear to the ground of the pulse of it and try to see what opportunities there are to take advantage of it. 
The space that is blowing up right now is also sports cards. It's always been a thing, it's always been an ethos, it's always been relatively popular, but this year has been like the best year for sports cards in a long time. So that's something that we are also pivoting into, and we're going to start selling sports cards getting into that. That's doing extremely well right now. That's a big hot space.
Gotcha. Oh, there was another campaign that I know that WAX did with. It was Garbage Pail Kids. Do you remember those cards from way back when?
Yeah. 
So they had a digital equivalent of those collectible cards, and those sold out within hours or minutes even as well. So there were limited quantities of each one, and they were all verifiable on the blockchain that was one out of thousands of that particular collectible card.
It's a cool way to be able to do it with that scarcity in it. It's really smart. It's a really intelligent way.
I love that you are selling your products on Amazon and working with clients and not just doing one or the other because then you're eating your own dog food, you're kind of iterating and inventing and experimenting with your own stuff, learning your own lessons and then taking those learnings to your clients. That's pretty cool.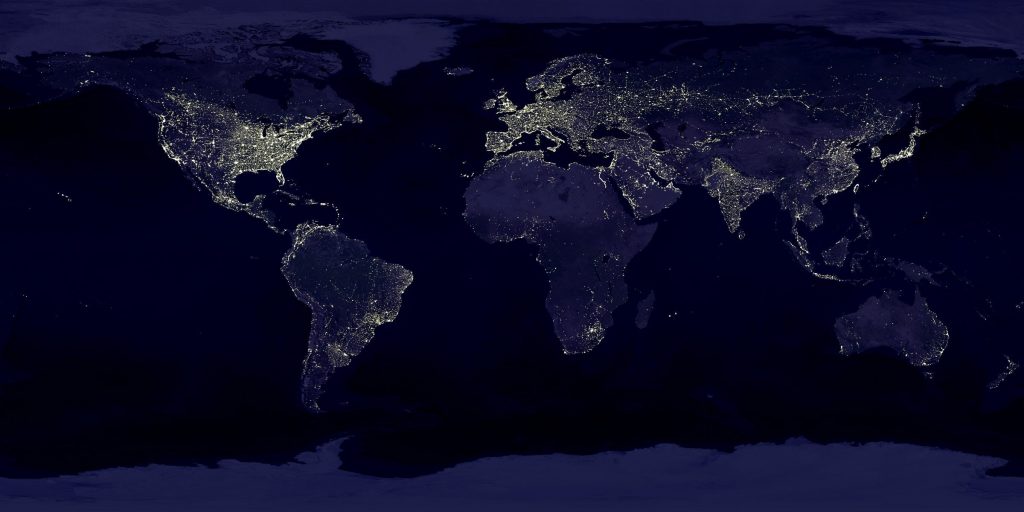 Yeah, I've sold on Amazon every possible way that there is to sell on Amazon. I can take you through a quick run-through of the way that we got started selling on Amazon. It is kind of funny. It was a process called Retail Arbitrage about 11 years ago. That's where you go to a store–like what we were primarily doing where we would go to a local Walmart. We go to the clearance aisle, and Walmart's clearance is absolute, meaning they just keep lowering the price until it's gone. And so sometimes and depending on what Walmart that you go to, or you drive to, they're going to have things on the shelf that are listed for $5, but in reality, the real market price for this product online is going to be $20, $25, $30, $40. So you just buy them on Walmart on clearance and resell it on Amazon and make a good little profit. That's how we got started. 
We didn't have any money; we got started with a $600 credit card because we had no money to be able to start our business, and we had no credit, and we had no experience. But that's how it began, we started doing that, and we were earning a real income. We were just basically driving around at Walmart, so up to a million dollars in sales per year. And that gave us a lot of initial experience with selling on Amazon. We had a real business at this point, and I would say real job anyway. It was a lot of work. Then we started trying to find new ways like how can we scale this? How can we grow this significantly? That turned into the next phase, where we were doing liquidation. At that time, this was many years ago, around 2012, Sears and Roebuck stores, Sears stores all over the United States were closing, and they were liquidating the stores. So we would make offers on the closing stores to buy all their inventory. It was Kmart and Sears stores were closing. So we would just make an offer, like, "We'll buy your entire store's inventory." And we would make offers like, "We'll buy the whole store for $30,000," and they would say, "Okay." So it was crazy; we were able to just make five tons of product, great product for pennies on the dollar, and resell it. So we scaled up through that. So that was more of a liquidation model. 
And then we transitioned again to doing wholesale and private labels. So when I say wholesale, what I mean is we would identify existing brands, and buy and resell their products on Amazon and then private label, we would create some of our brands and products and sell those to make those successful on Amazon. And then did that for several years and very successful at that. And then when we transition now to where we are, where our primary business, through all the years of experience, all the millions and millions of dollars in sales that we were able to generate and in all the different ways and how we understand Amazon so well. Now we do a lot of consulting or management for brands. We completely manage and run their Amazon operations for them and help ensure their success in the world's most important and largest marketplace.
Be better than everyone else instead of fitting in those places where you're trying to dodge a competition.
Yep. And the number three search engine after Google and YouTube.
Yeah, it's the thing that a lot of people don't know or don't think about. In the United States, at least your number one search engine is Google, but a funny part about that is what's the number one result for Google. And generally, it's Amazon, if you Google anything, usually the first or the second result is Amazon. Your second most popular search engine is YouTube's search engine, and then your third is Amazon. And what I explain to people is Amazon is the only one where 100% of people that are using that search engine are doing so like this, with their wallet in their hand, ready to buy something. So that's the place where you want to be. You want to get your products in front of people that have their wallets open, and they're ready to buy. And Amazon is unique to where that's how all of the traffic there is how all of them are behaving. 
Buyer intent.
Absolutely. It makes it a lot easier to sell products to your client or your prospect when they want to buy a product. 
For sure. So you went through these different phases, and at what point did you say we need to make this kind of a consultancy or an agency or service provider type situation instead of just doing our stuff?
So we got to the point where I don't want to sound conceited, but it's like we got so good at selling on Amazon and so good at taking any product and making it successful based on all of our knowledge and what to do. We looked at the landscape, it's like okay, how many other people know what we know and can do what we do. We looked around at our competition on Amazon and everyone else, and the answer is almost nobody. The majority of people selling on Amazon, selling their brands, their products, or letting other people manage their brands and using retailers to sell their products, so on and so forth. Everyone is doing such a poor job, poorly optimized, that we just identified the opportunity is like we can take what we know and replicate it and help so many different companies and brands. And they need this. We think it's a great opportunity to start doing that. And it has been true.
Do you take a piece of the action, or you just charge flat fees?
Yeah. So what we generally do, we try to work with just clients where there's a lot of great alignment, where we guarantee success with our clients. And to do that, it has to be in great alignment, and it has to be something that we feel very strongly about. And we take a small percentage of sales, so the client is only paying us when we're making money. 
Amazon is the only search engine where 100% of its users are holding a wallet on their hand, ready to buy something.
Click To Tweet
Gotcha. Now, why is it that most Amazon sellers are so darn secretive about the products that they're selling? It just seems so bizarre to me. But you know, I'm not an Amazon seller, so I don't know that world. And I don't know what it feels like to get ripped off. And you just in passing mentioned a cool product that you just launched, I don't know, at a bar or cocktail reception at an event and then get it knocked off the week later. 
I'm not one of those people. I don't care to tell people just like at the beginning of this, and I didn't care to explain like one of our private label products is Cosmic Gaming Collections. Go ahead and look it up. So I have a different perspective. So a lot of people are secretive, and I think that the reason for that is because they believe that they have this unique product, or it fits into this little niche, and they're afraid if they tell other people about it, they'll have more competition. I've never operated our business that way, and I've never worried about competition coming in. The way that I view business is not that I'm trying to dodge competition, or I'm afraid of competition, I think that's a terrible, very poor mindset that just sets you up for failure. The way that we operate our business, the way that we try to operate for clients, too, that we represent is we want to crush the competition. We just want to be so good that I don't care who comes into the marketplace, they're never going to be able to compete with us, we're going to do such a better job than them. 
That's how you succeed in business. It's not by constantly trying to dodge competition, being afraid of competition. It's just by being better than the competition, right? In a capitalistic world, in a capitalistic society, what is capitalism based on? And it's the concept of competition. Competition is what ensures that capitalism is supposed to work. And so if you're trying to avoid capitalism, and it's just not possible in the society that we live in, whether you love it, or you hate it, that's the world that we live in. So you have to be prepared to compete, and you have to be prepared to be the best. And that's I think, what's helped to set us apart as we've had that right mindset, we just try to be better than everyone else instead of trying to fit in these places where we're trying to dodge competition, I don't think it's a great tactic.
Selling a product isn't only about building a brand but something that people will need.
Right. And are you very bullish on creating a brand inside of the Amazon ecosystem? Or is it just about getting the right product dialed in with the right number and quality of reviews and rate product copy and so forth? And you could just be buying random stuff from Alibaba and reselling it and making a tidy profit?
So the answer is, yes, both anything. So it just depends. Everything is a case by case basis. So we've done a lot of success in both ways, building a brand. And typically, building a brand, our focus there is an exit, so you're going to have a better multiple when you build a legitimate brand. So then, when you move, you want to be able to sell that brand, but there are opportunities with both. Sometimes with more commoditized kinds of products, building a brand just really doesn't make sense, or it's worth more effort than you're going to get out of it. In the end, you just have to be able to know what you're looking at and identify the right kind of opportunities. Sometimes it's just easier to do those "don't build a brand, just sell a product because the investment in building a brand isn't worth it," and then sometimes it is. So I'm very fluid in that. So that's a great question.
What are you leaning towards in your kind of portfolio of products? Is it mostly brands like Cosmic Gaming Collections? Sounds like a brand sounds like you've invested the time and energy in branding that, so are they all brands or just some of them?
Mostly brands. We like that's what like we've gotten pretty good at that. So that's where we focus on, but sometimes we end up in other little spaces where we're not building a brand, there's just a great opportunity for us to make a product such as cattle prods. That was one where we identified an opportunity with cattle prods. Like, this is something that we don't need to build a brand, but this is something that's needed. There's a gap in the marketplace for it, let's sell this. And we're able to do that.
How did you come up with cattle prods?
It's math. How do we decide to sell products on Amazon? We use math and data that tells us everything. And it's a formula that we've used for a long time. And it's been very successful for us, where we're able to look and take certain sets of data and information on Amazon, and it just tells you what works or what doesn't. So we will sell anything. And we've sold a wide variety of crazy products, the jokes that I've made before are; we've sold everything from Christian bookmarks to sexual lubricants and everything in between. So it doesn't matter. If the math says it'll work, then we'll sell it.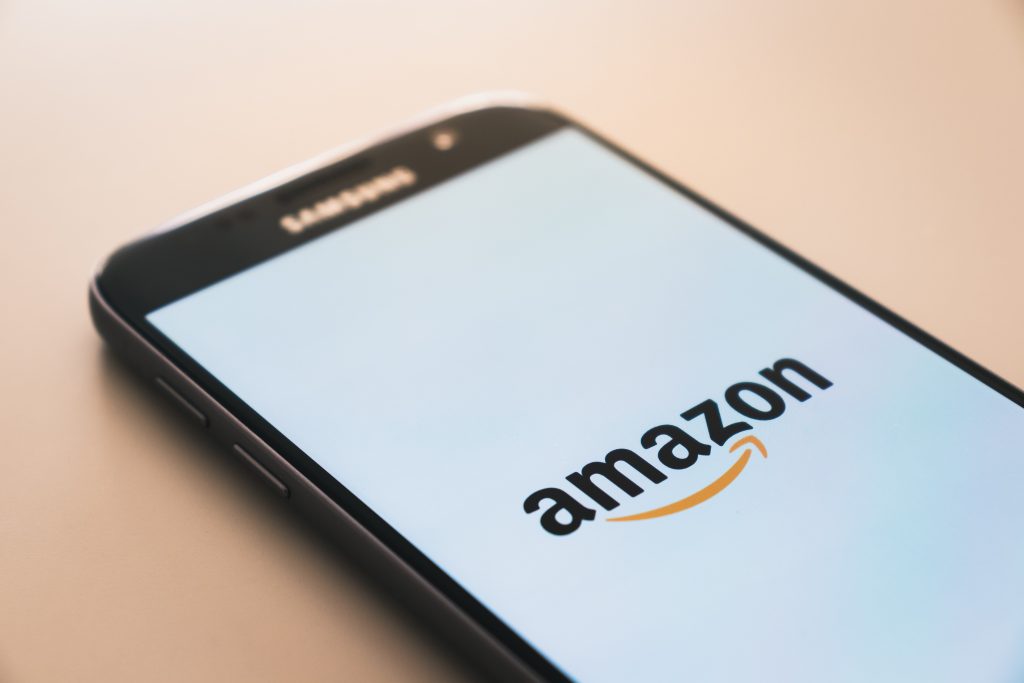 What goes into the equation to determine if it's a good opportunity or not?
Two great pieces of software for anyone that wants to research with Amazon; this is valuable if you have any business that all depends on Amazon or would consider Amazon as a resource if you have a physical product brand or if you have a book or anything. So a couple of pieces of software are Jungle Scout and Helium 10. Both of those have a lot of data in them, and I can report a lot of data that can be very valuable for you. So like one of those pieces of data is that both Jungle Scout and Helium 10 provide you can look at any product on Amazon, and it can tell you how many times per month that product is selling. And it can also show you the average sales per month of that product. And it can show you so many different pieces of information, that's part of our formula that will take into consideration to analyze, and then we will look at the competition, see how many other people are selling those kinds of products, how many retailers are selling that individual product that we were looking at, so on and so forth and start identifying our opportunities. But those are two great pieces of software that can do just about everything for you.
So that seems kind of counterintuitive that you could see your competitions, several units sold and average price and all that sort of stuff, just using a tool instead of like, I don't know, breaking into their headquarters and or going through their garbage or something like how does that even work? Why does Amazon allow that information to be available?
Well, it has kind of been reverse engineered. So when you go to an Amazon listing, if you scroll down the page, there's a spot that says Amazon bestseller rank. So it's telling you for every product Amazon makes it public. What is the rank of this product between one and how many ever millions of products that are in a given category? So what people have done with these softwares is they've identified if you're ranked 50,000, which means you're the 50,000th best selling product and let's say the toys and games space. They've used algorithms, and they've used real data to figure out what that means. How many products are you selling, if you are ranked 50,000? And that's how those software work. 
Gotcha. Now, there's a lot of terminologies that are specific to Amazon. You just used one of those terms bestseller ranks. I think even they shorten that to an acronym of Amazon sellers. They call it BSR. Is that right? 
Yeah. 
When you identify and fit Amazon Advertising into specific keywords or niches, there'll be no one to compete with. You get all of it to yourself at the cost of basically nothing and rack up.

Dylan Frost
Yeah. What are some of the other acronyms or kind of industry speak that your Amazon sellers are using?
Well, it depends. I don't know how many are broadly used in other places. But the biggest ones that we use and talk about a lot are–when it comes to advertising, ACoS, and TACoS.
You gotta explain what those are, or at least the acronyms.
So ACoS is the Average Cost of Sale. So that is when you're doing Amazon advertising. Remember, once upon a time, and Facebook advertising was much cheaper than it is now. And a lot of people were having a ton of success, and then it got more and more expensive, right? Facebook advertising got more and more expensive, and it changed a lot of people's strategies, the way that you can use it and approach Facebook advertising. That's why this has always been online. There's always this new platform where advertising is cheap, or it's the hot platform for the time for everyone to use. 
Once upon a time, it was Google, it became Facebook, there's been periods for YouTube, Instagram ads, so on and so forth. Well, the thing about it is on Amazon, I believe it's the best advertising platform, and it's not even particularly close in terms of return on your investment and terms of profitability on your investment. So we've had campaigns. And this isn't possible anywhere else, mind you, but we've had campaigns selling on Amazon where our average cost of sale (ACoS), meaning like, what did it cost? What was your pay per conversion necessarily is kind of what it means. 
We've had where we've spent as much as $3,000, and returned $300,000 in sales. We've seen significant crazy results like that because there is so much opportunity with the way that platform works and the way that customers behave and the way that you're serving ads to people that are already trying to buy products. And when you can identify and fit into certain keywords, or niches or spaces, where many times this is very true, very often, there's no one competing, there's no one bidding for any of those keywords, you just get all of it to yourself at the cost of basically nothing, and you can just rack up. I've never seen anything like it anywhere else. There's a huge opportunity with using Amazon's advertising platform when you have physical products, the most underutilized thing on the internet for earning money, I would imagine.
To naturally succeed in business, it's not by constantly dodging the competition, it's by being so good there's no other choice.
Click To Tweet
So how can somebody who has a book, like I have three books that I've co-authored or authored, how can I take advantage of that information asymmetry, or is it just more for regular products?
Yeah, so I'm gonna just have a disclaimer. It's that all of my experiences are with physical products, and I just have a vague understanding of books. We've never dealt with books, and I've never really worked with books so much, definitely heavily physical product base. But books in advertising are a bit different, and much harder. I like to let people know when it comes to books, and book traction on Amazon is really about the content. I'm going to give some just recommendations and some things that as it comes to book and book content. 
If you're someone who has content, if you have an information marketing business or anything of that nature, you probably have a lot of content that you've developed over the years. And what you can and should do and consider is repurposing that content into small ebooks and using Kindle Direct Publishing, Amazon service where you can just post for free. You can post ebooks on Amazon. So the content, micro-content, macro content doesn't matter whether it's a five-page ebook, a 15-page ebook, or a 100-page ebook, you can repurpose that content into these little books with good engaging titles, and you can post them on Amazon to try to pick up the traffic. 
Here's the quick thing about that, so there's a little bit of a process that you want to utilize. You want to use a process where you create that ebook, you list it on Amazon, then you promote it to your existing audience. You promote it to your existing audience so that they go and download it. So now you have downloads. So now Amazon is like, "Oh, people want this, people are downloading this." So they improve your organic search rank for that content. So now people that don't know who you are, people that you didn't drive the traffic to, are buying that ebook, or downloading that ebook if you set it for free, and now you're picking up all these new leads. And you just want to make sure that your ebook has content in it, has links, what we call opt-in content, has things that are meeting people to go to your website or to sign up for your newsletters or subscribe to whatever action it is that you want them to take.
Some sort of bonuses that require an email address. 
If you're an Author, a quick way to start leveraging your content and other programs is by using Amazon as a source to drive traffic to your website.
Right. Access to video training or things that they can see visually that is in that content. Generally, I recommend with the ebook content you're doing, and you're listing it for free or for $1 or $2. Say all these people that are delivering your ebook, and you're using Amazon as a traffic source, and then they're ending up on your list or ending up into your programs. And so it's very easy to do, and it's very simple to be able to do. You already have the content, so it's not like you have to do much. It's a quick way to start leveraging that and using Amazon as that source. Many ebooks are getting thousands of downloads every single month on Amazon.
Right. And do you have any clients that are doing this?
We kind of do that similar process, but not with books; we do it with physical products. So we have several clients that work with us, that are information marketers, or celebrities or athletes, or things of that nature, where they have a strong audience and a strong following, but they don't have a physical brand for themselves; they don't have their physical product brand. So what we do is we sit down with them, and we create a plan and identify what are their best physical product opportunities for you in your company with your audience. We identify what those products are in your space, and in your niche, what are the best opportunities for selling a physical product on Amazon, what would work very well on Amazon. Then we source out the products for them, and we create their physical product brand, we list those products on Amazon. And then this is the cycle; this is how it works. 
So that person now has their physical product brand, it's in strong alignment with their audience, they promote that physical product to their audience, their existing audience, like one of our clients has an email list of over a million people. So they promote that physical product brand to their email list, and because these are like their raving fans, but tons of people buy, they get hundreds or thousands of people that buy the product, and they leave reviews. So we're able to just launch these products from day one into the stratosphere because they get all these sales and all these reviews, which are the most important factors for ranking a product organically on Amazon. So now that product is ranked at the top of the charts in many places on Amazon for using that model where we leverage their existing audience to promote their brand on the launch of it on Amazon.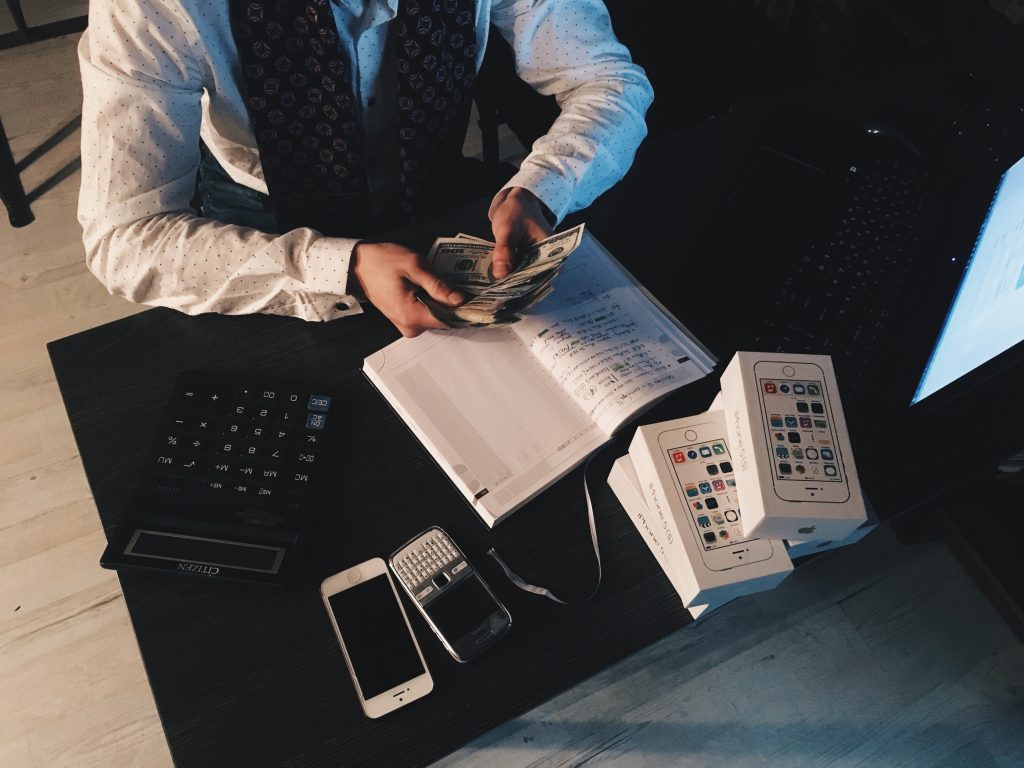 And so now again, just like I was talking with the books, there are tons of people that are organically discovering that product and purchasing it, whether they knew our client or not. There are package inserts that are different the way either a part of the product or part of the delivery of the product that gets them. So they do not know who our client was, but they bought the product because they needed this kind of product. And then it had things inside of it that got them on to the list of our clients. Onto the email list or to the social page or subscribe to their YouTube channel or whatever that specific person's audience where they are. And so now, which is even better, typically like when we work with information marketers, they have courses or programs or coaching services that they charge two to ten thousand dollars for.
So the process looks like they'll have a person who didn't know who they were, find their products on Amazon and buy it, then end up on their email list and then bother to $2,000-$10,000 coaching program. So it's getting paid for traffic at that point, you have a successful physical product brand that's also converting people into your high-end backend products. So fun, we're able to work with clients on that it's a lot of work, but a lot of success comes out of that.
That's a great strategy. And it's so much more white-hat then setting up these reviewer communities and giving them free products in exchange for writing reviews and trying to make it look natural and all that sort of nonsense. Instead, you're generating demand, you're giving them a place to get some value from you, and then they thank you in the form of reviews and ratings. It's a win-win.
Yeah, anyone that has an existing audience, email list or anything, just as a cheat code to have a super successful brand on Amazon because you have that audience of people that will a.) buy and b.) leave reviews, your guaranteed success with almost anything that you try to sell on Amazon. You just have to make sure you get that alignment right and that you do the optimization components of it right. So it continues to convert to organic traffic. But that's it. It's a real cheat code.
An Amazon seller who has an extensive product selection of the lowest prices will be given higher sales the most.
That's awesome. Now, I learned about this concept that I kind of filed away and never really used, but I've always had it in the back of my mind. Like I kind of figure out, a way to use this may not even exist anymore, but it's this concept of PermaFree. So if you had a book let's say you made this ebook that you're describing, and you send your email list to get this ebook for free; that's only for a period of time. Amazon will not allow you to make it permanently free unless you know this little cheat code, essentially. So are you aware of this, that you can have a PermaFree book permanently free?
Yeah. So the way that we used to be able to advise people to do it is if you could list it for free on other marketplaces, and then you could report it to Amazon that was free there. So Amazon would be like, "Oh, well, if it's free there, we have to be free."
Exactly. Yeah. So that's the price match guarantee.
Yeah, the price match guarantee. Amazon is diligent about that for good and bad.
Yeah. So let's just take the ebook side of it for a minute, is there a sweet spot in terms of pricing? I know you mentioned free or 99 cents or $1.99, I noticed you didn't say $1 or $2 or $2 or $2.50. There are very specific price points that are kind of sweet spots. Why is that? What does that mean?
It depends a little bit on what your content is and what your goal is. I think it's usually best if you can list it for free because you're going to get the most downloads. So for the most part, if the difference in listing it for free and listing it for let's just say $1 or $2 is thousands of downloads. Like if it's listed for free, you have a possibility of having 2000-5000 downloads a month. But if you list it for $1, that's going to significantly cut into that number of downloads. But of course, the people that pay are going to be a little bit higher, and they're going to be more likely to be someone that can convert into a customer and that sort of thing. So it's just this interesting balancing act, but typically, I just err on the side of going for the highest volume of traffic, because that's typically what we've seen. You just get so many more downloads when you listen to it for free. That it's worth it, even though the typical prospect on average is going to be a little worse.
Engaging with potential customers is definitely a lot of work, but a lot of success comes from that.
Click To Tweet
Now, I know that the algorithm treats you differently if it's $1.99 versus 99 cents if you sell that digital good that that ebook for 99 cents, you won't get as much something–I don't know what it is if it reaches or like some sort of special treatment–as if you sold it for $1.99 or higher. Do you know anything about that?
It's not intentional. It's not an intentional part of the algorithm; it's more about the algorithm rewards sales or downloads. And generally, if you have a lower price, you're getting more sales and downloads, so you're rewarded. That's typically what's happening; it's not set up in a particular way intentionally, it's just a case of that's just how it ends up working out.
Got it. Okay. And a lot of folks who are just customers and not in the seller community don't realize this, but the Buy Box is this kind of coveted, a treasure that you want to hold on to once you get it. Like, could you kind of describe that process of what it takes to be the one in the buy box versus one of those many sellers that's in the long list that nobody goes to, to see where else you could buy that product from?
Yeah, so let me explain the Buy Box. So everyone listening is probably very familiar with shopping on Amazon. So when you go on Amazon and want to buy something, if you go to the product page and then there's this little section over on the right where you can add it to cart, right? That's the Buy Box, the little spot over there where you can click Add to Cart. So on an Amazon listing, they kind of work like a wiki page, right? So on any given Amazon listing, that's not a seller's listing; that is just the listing for the product. And so there maybe 20 people that are selling that product that you're looking at. Well, how does Amazon determine who gets paid for the sale when you click Add to Cart?
 Well, that's what the Buy Box is for. When you click that Add to Cart, there is a particular seller that has control of the buy box, and they get awarded that sale. So how does Amazon determine who gets that sell? The answer is it's pretty much 99% of the time, and it's whoever has the lowest price. That's just the most important factor is who has the lowest price because that is part of Amazon's flywheel. It's the thing that they care about the most. And I've always cared about the most is having the largest selection at the lowest prices. So it's a bit more complicated than that. We don't have time to get into all of it, but the majority of what anyone would need to know is the most important part if you can be priced the lowest, you're going to get all the sales.
Right. And of course, you have to be a seller who's doing Amazon Prime two-day shipping. If you're charging for shipping, you won't get that Buy Box.
Absolutely. I always heavily prioritized FBA sellers or Prime sellers using the FBA program. But there's no reason that you would want to use anything else anyway. The thing about using Amazon's FBA system and program.
Which stands for Fulfillment by Amazon.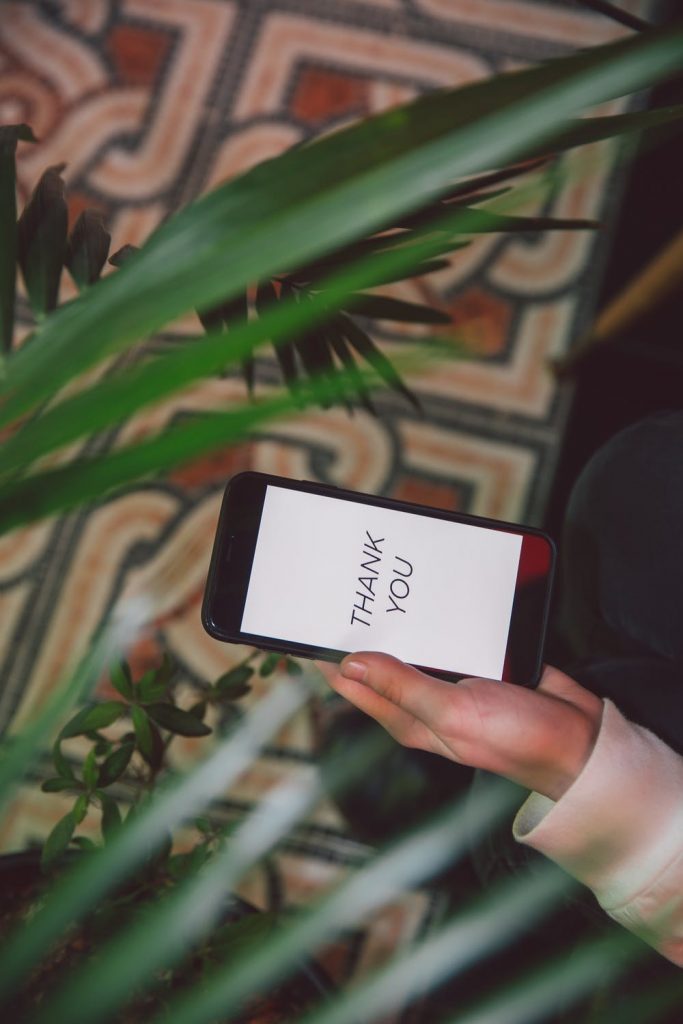 Right. Let's think about eBay; when you sell something on eBay, you gotta have to package it and ship it to the customer and pay for shipping and all that stuff every time someone orders, right? It's awful. With FBA, Fulfillment by Amazon, like let's say that you have 2000 products, you can just ship all 2000 units at once to Amazon one time. And for every individual order, they pack and ship it to the customer, right? So it's just like, you don't need a warehouse, you don't need to ship individual orders, Amazon does all that for you. And the craziest, the coolest part is the shipping to the customer; you're paying Amazon shipping rates. So if I wanted to ship you something, if I'm here in Kentucky and I want to ship something to someone and let's say California, it's going to cost me $7-$10 or potentially way more. An Amazon FBA needs to ship something to someone in California. It's going to cost $2.50. So there's no reason you wouldn't use Amazon FBA, it would be almost crazy not to.
Right. Because they've negotiated such insane pricing with the different shippers. Don't they have their own planes and set everything to? Like they're kind of a logistics company.
Yeah, that's been their end goal all along. They still do have these big contracts with UPS; they leverage UPS a lot. But I mean, the writings have been on the wall for years that they just have been moving more and more to where they own the entire logistics chain themselves from point A to point B. So when you order on Amazon and Amazon courier, bring it to your house and everything.
Right. Now, I'm really curious to hear about how these reviewer communities work. Because I know they're out there, I've never been in one. I know that there are a lot of fake reviews out there; you have to really study the reviews to see if they're legit, and not just trust that the average number of 4.9 with thousands of reviews must mean it's a good product. So how does this all work? And how are these folks gaming the system successfully against such a clever nemesis of Amazon?
Yeah, so it is a big problem. It's been a big problem for a while. Amazon is working hard to be able to solve this and fix this. But basically, how this all got started is some clever people recognize that social proof or Amazon reviews are very important and highly important in getting people to buy their product. A really big part of the conversion, right? The quantity of reviews and quality reviews and this is true. It's one of the most important influencing factors for people buying something on Amazon. 
So these clever, crafty sellers started devising these ways. Well, if I can just sell way more products if I can just get way more reviews. So they started creating these Facebook groups or these communities where they would get all these people together and incentivize them, "Hey, I'll give you a 90% off of this product that you'll buy and leave a review or buy the full price and also after you bought it and you show me your receipt, I'll send you whatever $20 PayPal if you leave a positive review." So there was just this explosion on Amazon some years back of all these what are effectively fake reviews. People leaving a review just so that they could get some free products. So, of course, their reviews weren't very authentic; they were just leaving good ones so they could get the product for free. And Amazon's worked hard to try to put in more and more policies and be more aggressive in preventing that from happening. 
Amazon is the 3rd largest search engine next to YouTube and Google, but it's the only site where everyone visits with an intention of buying.
Click To Tweet
So their algorithm and their bots now search the content and types of things that have been said in a review, and they'll just remove them or delete them if they feel like it was not authentic. They're being more aggressive with trying to suspend and ban sellers who use these practices because it violates Amazon's Terms of Service. And it's just something that was always very black hat. But Amazon is working hard. Just the other day, I did see that they removed something like 20,000 reviews that they determined fake. And then some software just says a buyer of products on Amazon to make sure there are a few browser extensions and a few software that you can download. The names of these escaped me at the time, right now that that can just instantly analyze the reviews and the contents of the reviews to see if they seem authentic or not so that it can help you in your buying process. 
Oh, that's cool. I'll make a note here to find out what some of those are. You could do a Google search after.
I think FakeSpot is one of them.
Okay, that's awesome. And then Honey is a tool that a lot of consumers use. I don't know if that's specific to Amazon, or it's just for online shopping in general. I don't use it, but I've heard about it.
Yeah, there's no reason not to use Honey. It is just free money.
Awesome. And so if somebody is listening to this thinking, "Well, I'm not selling on Amazon, maybe I should be, maybe I should figure out what products to sell and then get some prototypes or buy some stuff from Alibaba or whatever from China and bring it in and ship it to the Amazon warehouse and start selling this stuff." What are their next steps? How do they move forward? I imagine that they would want to take an online course or get like an Amazon coach or something. You're very selective about who you work with. So it's mostly the bigger sellers, but what would be for the smaller guy, and then for the bigger entity, they would just contact you, I'm guessing. So just walk us through the next step process.
An existing audience from your email list or social media account who will buy and leave reviews of your product will guarantee you success with almost anything you'll try to sell on Amazon.

Dylan Frost
Yeah, so if you're interested, and you don't have any kind of physical products at all, but you're interested in potentially getting into this whole world of selling physical products on Amazon, there are two ways that I would recommend that you can get into it. It's either private label or wholesale. If you're interested in private label, there are two great pretty much free programs, free resources that you can use to learn about how to get started. And that's the same two things that I mentioned earlier, Jungle Scout and Helium 10. They both have free courses that go along with their software to teach you how to get started doing the private label. 
The other is wholesale, which I have a program that teaches that, and that's the wholesaleformula.com; you can learn more about us at the wholesaleformula.com, where we teach the wholesale model. Our reverse sourcing wholesale model where what we do in that model is we identify existing, successful selling products on Amazon. And then, we reach out to those brands to become one of their authorized Amazon retailers. And then, we buy their products wholesale and resell them on Amazon as an approved authorized vendor of their products. So that's the wholesale model. 
And then if there's anyone that's listening, you already have your physical product brand and get better results of that brand when it comes to Amazon. We will analyze and audit your brand. So we don't work with everybody. It just has to be something that makes sense for us. We can analyze and audit your brand, and we'll guarantee your results if we decided that we would want to work with you and go into a management solution or consulting solution with you. If that is all interesting to anyone, they can reach out to me at [email protected]. Our website is spotlightbrandservices.com. 
Awesome. Well, this was just fascinating and a lot of fun and illuminating. Thank you so much, Dylan, and thank you for being so open and transparent about your results and what you've been selling and what's worked and what hasn't. It has been just really refreshing. So thank you so much.
Yeah, no problem. Thanks. 
And thank you, listeners. Now take some action. We'll catch you on the next episode.
Important Links
Your Checklist of Actions to Take
Get to know who my customers are, what they're looking for, and what their pain points are. Use this information to look for products that can help improve the quality of their lives.

Look for great products to sell. Package or present them excellently on Amazon so it can get more attention. Use high-resolution photos, establish exceptional branding, and choose the right descriptive words.

Consider selling digital products as well. They lower overhead costs, lessen barriers, and tend to last forever.

Take advantage of the buyer's intent. Search for the right keywords these buyers tend to use when looking for products on Amazon. 

Only work with products I believe in. It's difficult to sell something I'm not 100% invested in. 

Implement ways to stand out from the competition. Amazon is an app for everyone and the market can sometimes be oversaturated. Setting myself apart from the rest is a huge advantage.

Observe trends and leverage them to choose which products are hot right now. Export tangible data that can help drive the best business decisions and aren't just based on gut feelings.

Pay close attention to my inventory and manage it properly. Monitor how sellable a product is in the market. 

Connect and engage with my audience. Their first buy is crucial, but what's more important than that is will they buy again and recommend my product to others. 

Check out Dylan Frost's company website, Spotlight, for more information on how to profit big on Amazon.
About Dylan Frost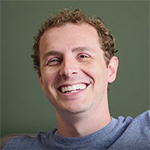 Dylan is one of the most well-known thought leaders in the Amazon retail space. Clients he's served have generated over half a billion dollars in revenue on Amazon using his strategies and tactics.