What do you feel when you drive a Volkswagen, bite into a Big Mac, or unwrap your new iPhone? Branding is not about corporations or partnerships—it's about tapping into these emotions, wants, and preferences of the consumer. My guest today, Sasha Strauss has a distinct and direct approach to how brands must be constructed and communicated—it's the foundation for his brand strategy firm, Innovation Protocol (IP). 
One of the pearls of wisdom Sasha offers in today's episode is a cheap (in fact, free!) tool of social listening. Your consumer is online, talking in multiple channels, expressing his or her preferences—if you're not listening to the communication actions of your competition and the responses of your core audiences, there is no tactic or trick that can possibly better help you define your brand actions and build a successful brand. 
Sasha understands that a brand is a promise delivered—the question is, what do we want that promise to be about? Who do we want it to be for, and why do they need it? So, direct from the man who teaches brand strategy at UCLA, USC, and UCI graduate business schools, stay tuned for a powerful episode!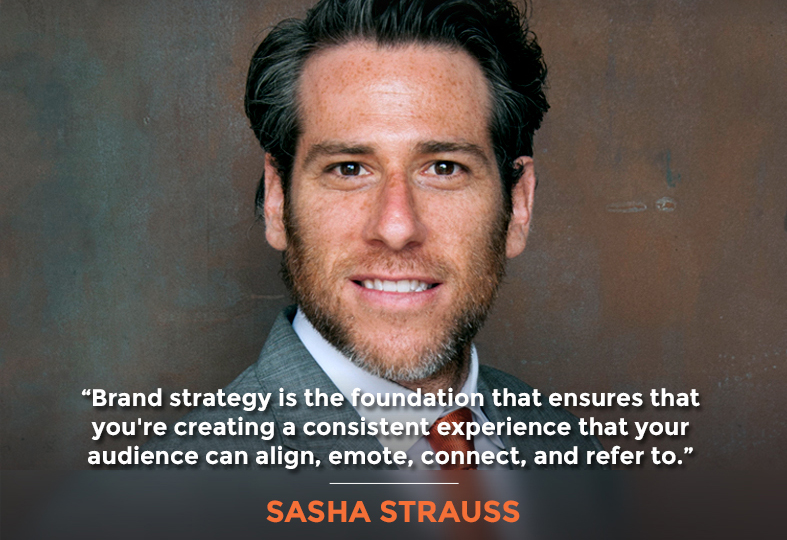 In this Episode
Transcript
Sasha, it's so great to have you on the show.
Thanks so much, Stephan. Glad to be here with you.
First of all, let's learn a little bit about how you define brands and brand strategy, what does that mean to you? I've heard varying definitions, and I'm curious what yours is.
Advertising is very ephemeral, sporadic, intriguing, and baiting- it's got an energy about it.
I'll tell you what, it's not first, and then it'll help define what it is. It's not advertising, it's not marketing, and it's not public relations. Those are mechanisms for pushing a message, their vehicles. Advertising is very ephemeral,  sporadic, intriguing, and baiting, it's got an energy about it. Marketing tends to be longer, more engaging, more specific, you don't market to everyone, you market to the audience that's most likely in alignment with your offering. And then public relations; it's too exhausting to relate to the entire public. You must only relate to the public that is relevant and engaged. So public relations is about a sustained engagement. 
Just to clarify that brand strategy is the defining work that sets up the organization for successful advertising and marketing, particularly because the consumer needs some congruity. They need some consistency through the communications experience. And branding ensures that whether you want to tweet today or optimize the approach to SEO, whatever the case, each of those behaviors, you can decide. You're just going to choose based on how you feel, or you can use it as part of a recipe. And most like anything else in communication, it's about repetition and exposure. So brand strategy is that foundation that ensures that as you repeat and expose, you're creating enough of a consistent experience that your audience can align, emote, connect, source, and refer it, all the things that we want as marketers.
Marketing tends to be longer, more engaging, and more specific.
That's great. And there's a definition for branding that I had heard from, I don't remember who it was, but this is the definition that resonates for me. Branding is a promise delivered, or simply a brand is a promise delivered. I like that. What do you think?
Yes. Let's just say that the action of making a commitment and delivering on that commitment does build reoccurring behaviors on behalf of the consumer. It gets them to trust and will themselves to repurchase or seek alternate products from you. So I agree that a brand is a promise delivered. But to answer your earlier question, a brand strategy is, "What do we want that promise to be about? Who do we want it to be for? Why do they need it? How is it different from which they've heard or that which they're going to hear?" and more importantly, "How can my workforce take this on as part of their identity as part of who they are and how they work?" So yes, a brand is a promise delivered, but what a brand strategy is preparing that brand to be a promise ready to deliver.
Right. How do you inject your brand personality into everything that you do because your environment, your Zoom background here, as we record this, is a reflection of your brand? And I saw you speak virtually on Zoom at METal, which is a group that we're both a part of, and I was super impressed with the whole style of it. And it was just so memorable and distinctive, distinguished, and remarkable. I was very impressed. So that's a reflection of your brand as well. So I'm curious to hear more about that.
Brand strategy is the foundation that ensures that you're creating a consistent experience that your audience can align, emote, connect, and refer to.
Click To Tweet
I appreciate you saying that, particularly because as soon as March came around, and it was clear that life was going to be different, I did a little bit of meditating on it. I figured out that people need what you and I do right now. They need us to inspire them, to intrigue them, to give them things to process on and think about. And it's funny to hear you say such kind words about my speech that you saw because those are the words that I set myself out to achieve, which was, "How can I stimulate the viewer in the way that I'm delivering in the content structure in the tone, etc.?" And I did that because I'm a brander. And what a brander does is the brand does not act out based on how they feel. The brander acts out according to what works best for the audience. And you and I have been on the receiving end of way too many Zooms. And no matter how much we like the person or the topic, we're in peril because we're trying so hard to stay focused, look at only one screen, do all the things that are required of us. 
People need something to inspire them, to intrigue them, to give them things to process on and think about.
So what have I focused on? I have focused on the audience's ability to receive the information, and then everything I have done from there has been just an extrapolation of that. If I say to them, "Can you see my screen?" that immediately is assigned to them that they can look at something else, because now they're taking their eyes off of me on camera, and they're panning over to some additional screen or additional presentation slide. So I said to myself when I was building this speech that you saw, how do I not take your eyes away from the topic, the focus me and the information by distracting you with a PowerPoint slide or something else. That's where you ultimately saw me doing hand-drawn cards that I held on screen with me live because I knew that that was the only way to keep the audience captivated amidst the chaos of COVID and everything that came with it. Back to your original question, what do I do? How do I view my personal brand and my behaviors? I don't start by asking myself, "What do I want my brand to be?" I ask myself, "What does my audience need my brand to be? And how can I be that for them?"
That's powerful. This is something that your team, I presume, they know how to embody that, how to reflect that, and everything that they do in terms of responding to your emails that come in, or customer service requests, or whatever else it is?
Yes, it's so funny that you're saying those things because I don't think about those anymore because it's so embedded in our work culture that the way that you respond to an email is a breadcrumb trail to your brand. It is a way of people finding and feeling how they connect with you and what you offer. Just to simplify it for your listeners, anything above not communicating, anything else. So an email that is a reminder, a calendar invite, a tweet, each of those things is an extension of the audience's relationship with you. And the more intentional and specific you can be about what they should expect from those messages, the more likely they're going to come to you as a specialist. So at Innovation Protocol, even our invoices have a brand essence to them, the way that we say to the invoice recipient that we were honored to do this work, that this bill is just for services rendered. And if you need a payment plan, we can work with you on it. And we're talking about billion-dollar companies, but still, yes, the brand starts to inform how we pick up the phone, respond to a text message, or give a keynote speech.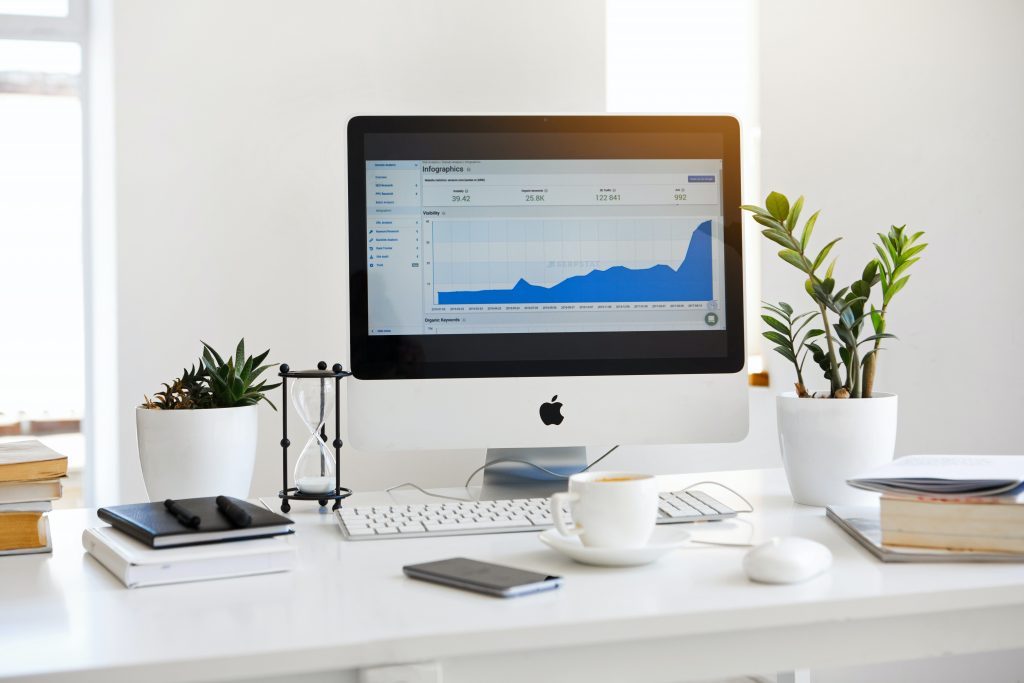 Right. And I presume there's an onboarding protocol or sequence for new clients that is also reflective of this high-touch brand.
Yes. So here's the application, rather than saying to the client, "Welcome. Here are our protocols for working together." The actual better brand action is that all of the interactions before that moment were learning experiences for them to understand what this brand is about. So this is key for anyone who's a marketer, which is you can't just wait for the customers before you imbue the brand in them. You have to have to expose them to the brand periodically and microform along the entire journey so that when they get to the place where they're engaged and ready to relate and connect and buy from you, they're already dancing to the beat. They already understand the Mojo, the feeling, the sensation, the expectation. And honestly, Stephan, what we ultimately get is "Wow, IP. I knew during the pitch and the conversations and the negotiations, you behaved in a certain way. I thought that was just you selling us. Here I am at the end of this project nine months down the line, and I'm still getting the same energy. Wow, this is who you are and why you matter. Thank you then. Thank you now."
That's great. So when did you last hear something along those lines from a client?
What we embed in an experience can create a pattern of expectation that keeps people coming back.
Well, I would never say this. But I'm going to say it to you because this is a learning platform. I hear it from them constantly. It's just one of those things. You know what it feels like. It's why you got married, and it's why you and I celebrate love. It's like when you feel it, you know it, and you can't go back to the way that it was. Like we have some clients where I'm going to tell you why they are still our client. Like PayPal has been a client for 13 years. And I'm looking around like, what could a 25-person brand strategy consulting firm, what kind of value could you add to an organization like PayPal year over year? Through eight different CMOs, I'll add. And I think it comes down to everything from the "Hi, how are you?" to the "Saw this article, we were thinking of you," to "We're working on this project, you must engage this person or that person in the conversation." That for thought, and that in the way that we embed that in the experience, I think has created a pattern of expectation that keeps people coming back. Thank you for asking when the last time I heard that was, and I'm so humbled to say last week.
Amazing. 
I don't know. I'm sorry that I'm pausing on this. As an entrepreneur yourself, you have these visions for your business, and you hope that certain things will happen. I'll tell you, from the day I started my business, ethics, just ethics, just telling the truth, never overextending bills to vendors, never violating contract terms. I just said, "That's the standard. If you want to work here, you have to sustain this level of ethics." Now, it's who we are. It's not even discussed anymore. But when you come full circle and have a conversation with you about these types of things, then I reflect on not just that we have achieved these ethics goals. But we've also achieved these relationship goals, these imprint goals that have created an enduring impact on executives the world over. Until you asked me the question, and until I reflected on it, I didn't permit myself to appreciate how well it's going and how much of an impact it has had.
Yeah, amazing. Well, it's all about intentionality. And if you intend to change the world in a positive way, like to reveal light, through the brand strategy work that you're doing, you're going to get there. It's just a matter of the right people showing up at the right time. And that's really out of your hands. That's serendipity, synchronicity, the universe, the Creator, making it all happen for you because you have that much desire to create value in the world.
I love what you're saying. Just in case, we have some agnostic audiences. The ripple effect of a brand is that those waves bounce off of things and come back at you, and you ultimately get that return. So yes, beyond the power of a Creation force, or deities, or goddesses, simply putting that energy out into the work environment returns. 
Brand strategy is not advertising nor marketing. It is the defining work that sets up the organization for successful advertising and marketing, mainly because the consumer needs consistency through their communications experience.
Click To Tweet
Yeah.
So, believe it or not, the return is the same.
Yeah, it's business karma.
Yeah, beautiful.
Awesome. Now, why do you also teach at UCLA, USC, UCI when you must be so busy with growing Innovation Protocol (IP)? That must be a little bit of a juggling act for you.
It is a juggling act. I will say that I started teaching right when I started IP. So I've only known innovation protocol, this business that I founded inbuilt, I've only known it as someone who teaches part-time. But maybe I'll answer your question on a marketing level. There are only so many ways you can showcase your capability and prove your expertise without, let's just call it, bragging or overstating your qualifications. And there's something that comes with educating, just like with you and your podcast. There's something that comes with educating that buys you permission to market, to talk about your work, and share that work. So, I have, from the beginning, believed that I have competition–just for the listeners to give everyone an orientation. If you think about virtually any category, management, consulting, or banking, there are the "big five" in virtually every sector. Okay, so in consumer packaged goods, they're the big five. Okay, so in branding, they're the big five. 
There's something that comes with educating that buys you permission to market, talk about your work, and share that work.
As I started my business 14 years ago, I had asked myself, "Who am I and what am I in comparison to companies that have 25 offices?" I had decided that I can only manage and love 25 people at the same time. So I decided that that was the boundary of my business. So what did I learn through that experience? What I learned was that my competition was about a war of words. They were battling for size, and they were battling for scope. So on a true level, when I was pitching against them, and I knew that I would not have the scale and scope that they have to bring to bear. I knew that there was something that I could bring, which is that I could take my mastery and give it away by educating the possible clients so that they possibly don't even need to hire us. 
So every single pitch, we've gone into 50 clients a year, for 14 years, every single pitch we have gone into saying, "Hi, you may not need us, our co-workers, our career experience, you actually could probably do this work yourself. So I'm going to use this pitch time to teach you everything about the challenge that you're confronting so that ultimately you may decide that this program is not necessary. And if that is not the case, and at the end, you want to discuss what it would take. We'll come back. We don't need to solve it here." 
The number one reason why I consistently teach is that it grows me.
So why do I teach? I teach because it gives us permission. It's a validator. It is a sense of authority and expertise. But even though I said each of those things with conviction, the number one reason why I consistently teach is that it grows me. No client, no big badass billion-dollar problem ever grew me like a student asking a good question. And when you have 75 Executive MBAs in a single class for three and a half hours a week, they're gonna ask you hard questions. And you're gonna grow because of it, you know? 
I believe that. And while you were talking, it reminded me of Jay Abraham's principle of preeminence, how you just give to give. If they don't need you because of it, so be it. That's actually to their benefit. And again, it's like business karma; it brings more abundance to you in the long run anyway.
There's a philosophy, like the x number of laws of power, or how to sell like a champion, they talk to you about the unsell, they're like, "No. You don't need what I have. Please, you don't need it." And when you do that, a certain number of times, the psyche tricks you into believing you need something. I am not doing that, I am not even though it would fall into that recipe of declining the work. What I am saying back to you is, instead of declining explicitly, we choose to educate instead of selling, or teach, don't sell. And that is what ultimately brings around the toughest audiences. That's the key there. 
And that's why I continue to teach it to talent source for my firm. It's a credential for anyone who has any question about why we can compete with the big five. It pushes me to continue to grow and to never be bored. After fourteen years of running my own business and still being passionate, there's got to be a reason. Well, I'm constantly bringing in students, constantly hosting them, and they're constantly joining my workforce and doing these things that I don't know how I would access them otherwise. And then lastly, the biggest egos in the world are willing to advance themselves through education, if you give them a chance and those that who they learn from they buy from, and that's probably why it's done so well for us.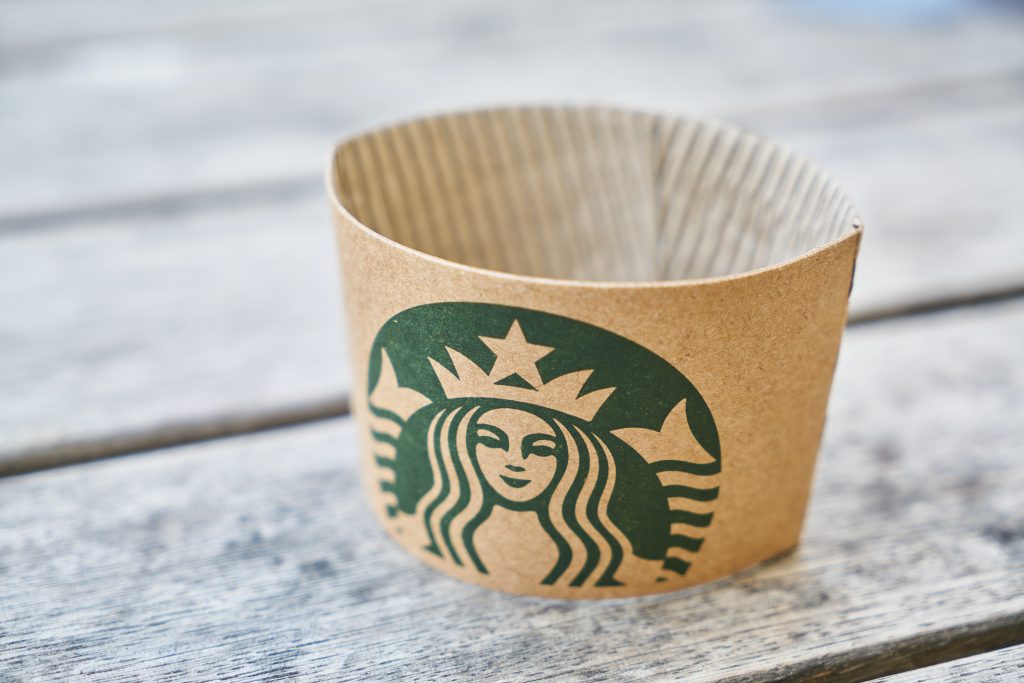 That's great. So what have been some of the toughest questions that you've gotten from your students?
The toughest questions are specifically about, "Sasha, you're teaching us that there are these models. I work at this company, and we don't use any of those models. So what are you saying?" The hardest questions that I ever get are about counters to the fundamentals of brand strategy. So let me give you a simple fundamental. In branding, one of the efforts of primary efforts is to organize your products and services so that they're easy to buy and easy to sell. So for your sales team so that they can solution sell or for your consumer so they can choose and buy frequently. The fundamental principle and brand architecture, easy to buy, easy to sell. So I can suggest that, and people are like nodding their heads like, "Okay, I got it, I got it." 
The hardest questions that I ever get are about counters to the fundamentals of brand strategy.
So then the next question you ask is, "How do we have a few brands as possible? Why?" Brands are expensive, and you have to market them, you have to invest in them, you have to grow them. If you have three brands, five brands, seven brands, those are exponents on the cost of doing business. For example, I have been educating my students on "Hey, listen, running a portfolio of brands is the most expensive business model in the world. You probably don't want to do it unless there are these unique scenarios." And what eventually happens, someone shoots up their hand and says, "Sasha, I like your class, I appreciate your time. But I just want you to know, I work at this conglomerate. That's number one in its category. And what do we do? We keep each brand and each market in each market because the local buyers want to buy from a local supplier." And they say, "How can you tell me that the fundamentals of brand architecture claim reduce the number of assets in your portfolio, whereas my business is the world champion, and continues to add more assets?" So long answer to your question. 
But what I have to say to them is, know the fundamentals, and know that there are anomalies, one-offs, financial plans that don't care about the brands. They care about competition and eliminating competition. And so I have to have what would be a debate or discussion with the student in a way that says to them–though you can't say a student is wrong–you're not seeing it from the strategist's angle, you're looking at it from within the business inside of a business unit. And so it's my job to kind of knock you out of your office, out of your conference room, out of your floor, and into the spectrum of buyers and sellers and consumers and customers. And that's where I get the most heat. That's where I get the most tension is, "No, Sasha, I work in a business, and we executed this way, your classes teaching me a different direction. Why is that? Why are they in conflict?" So it is what it is, but I like it because their question is well-founded. And guess what? Every single question a student has asked me, a CEO has asked at a later time. And I remember I mean if there's anything I remember, I remember all my students, and I get the smirk. My co-workers can tell you when I'm in a big meeting with clients, and they ask me a question that a student has asked, I get a special smile on my face.
Because you're primed and ready with the answer, you thought it through.
Not because I'm primed. That's funny that you thought that. Not because I'm like, "Oh, gotcha." But more because I'm like, "Damn those students. Damn them and their incredible minds, and their curiosities, and their willingness to ask and push back." That's why I keep coming back to teaching. I'm teaching more now than I ever have in my whole career. And I thought I was gonna teach less, the longer my career was. But now I'm teaching in 10 programs because the return is immeasurable. It's the greatest graduate education I've ever had.
That's awesome. Okay, so it sounds like there are exceptions to the rules in terms of branding, and what would you say is important for our listeners to understand about some of these exceptions to the rules?
What SEO requires of us now is don't ideate, don't envision. Start with the language that works and derive from there.
Well, great. Based on your books and your expertise, I'll give you an example as it relates to SEO. 20 years ago, before we ever had to optimize for an algorithm, you could define a brand's language to your taste, to the market need. So you could craft language and own it because the more you spent money on it, the more you would own that phraseology. What SEO requires of us now is wait, don't ideate, don't envision, start with the language that works, and derive from there. So that's just one quick, easy takeaway. Here is what's different now is that you have to worry about where the language is going to sit so that it is findable. Therefore, that puts new constraints on the way that you craft language.
Okay, gotcha. Well, I'd like to explore this a bit more. So how do you see SEO working against your ability to brand a company effectively because certainly, there are constraints that SEO interjects into the equation?
The biggest thing is that you kind of have to play. Like I don't talk about SEO as a choice. If you don't want to do it, then don't be a business because it is the access. I don't care if I'm buying billions of dollars of nuclear weapons or I'm buying candy bars, I'm going to be using search queries to get to those purchase choices. If you're not prepared for those queries, you're not going to be found, and people can't buy what they don't know exists. Okay, so I don't care how shiny your brand is, I can't find it, I can't buy it. So what that does is, before we get into any creativity, before we get into any ideation, we're starting with these perimeters, which is "Okay, folks, just so you know, when people buy these types of products, they use these terms to describe them." Great. Now you have a resource. Great, let's take those terms, those terms, those terms, okay, perfect. Now let's use this collection of language to craft and add artistry to that collection of language. So that's one mechanism. 
The brand does not act out based on how they feel. The brand acts out according to what works best for its audience.
Click To Tweet
The second thing that I often tell my clients is that SEO is not an endpoint; it's a starting point. Eventually, once you have a great sense of what key terms matter in your category, now you can start bolting on new language adjacent to those key terms that are ownable and differentiated. And so that's another factor that was never thought of before. But it's required now, which is starting with a new language, virgin dialogue is costly, disastrous, and takes years to build a trail. Whereas using language that is already familiar, indexed, a part of the way that people find and buy and bolting on originality to that can give you a leg up and the differentiated brand that is necessary to win in a battlefront like SEO.
That makes a lot of sense. And reminds me of an article that my co-author Rand Fishkin wrote about SEO and demand generation and how different they are. This article was about Mr. Rogers and how the query volume for Mr. Rogers was pretty consistent year over year. But then, the documentary about him came out, Won't You Be My Neighbor? And the volume for that keyword was tiny, for many years, until the movie came out. And then all these searches eclipsed the number of searches for Mr. Rogers. So that was a great example of demand generation. So they created a market for that keyword that didn't exist months before the movie came out. So it's possible to create a market like that, but it's hard. It's very, very hard. 
It's very hard. I'll add a little nuance just because I have young children. Not only did the portfolio owners, the family, and the producers that own the rights to Mr. Rogers Neighborhood, not only that they realized that they were going to have to do something like this to accrue new audience members. But they created a new children's show called Daniel Tiger's Neighborhood, where it's cartoons. There still is the trolley, it's still in the general sense of the layout, but it's all cartoons. And what that did is that it started children asking parents for Mr. Rogers Neighborhood, the trolley, Daniel Tiger, each of these characters. 
It's awesome to think that there are new ways to engage people by simply using language that is either relevant to the behavior of the day or that extends the product into new arenas, like a new generation of children.
And so what has happened in our house? We went from no queries related to the topic to infinite queries to the degree where we ask our smart devices to please play A Beautiful Day in the Neighborhood. So it's awesome to think that there are these kinds of new ways to engage people in old assets by simply using language that is either relevant to the behavior of the day or that extends the product into new arenas, like a new generation of children who have no sense of who Mr. Rogers is. So anyway, all that to be said, what you're talking about here is not only maximizing your SEO to take advantage of the queries already asked, but also recognizing where you're not going to be queried where you're not going to be searched. And how do you create new connectivity points so that you don't miss those chances to acquire a whole new generation? 
That's great. And that leads me to my next question, which is, how do you take old assets and apply them in new ways to create that kind of effect in your business or your clients' businesses? Do you have any examples of that?
Definitely, and I'll put it out there that there is an inclination that branding is about bleeding-edge innovation, front of the line, differentiate or die kind of stuff. And we know that that is not true. That's a very Silicon Valley behavior; "Out with the old, only the new." What we know is that heritage and legacy add incredible value to the degree, or even if a brand is dead, you bring it back from the dead and sell it to someone else, it can still retain its advocacy, and in fact, transfer all that advocacy to a new product line. 
If you have heritage and legacy, do everything in your power to capture, adapt, and make it relevant and present to your current or future audiences.
So I'll give you an example. My parents and your parents remember Westinghouse appliances and televisions. For you and I, the brand was gone for 30 years. It was just an asset on a portfolio of investments that someone owned. Westinghouse is now one of the most popular, most purchased appliance companies in the world because the brand has such heritage and connection that when people move into the next realm of their life, maybe they're 60 or 70. And they're moving into that stage of their life, or they're buying appliances for their children, etc. Who did they choose? They chose the brand that they were familiar with. Which is interesting because, for example, LG, which is a fairly contemporary brand, has been spending billions trying to emblazon its brand into the minds of the homebuyer, and it's just not working. So what is important to your question is, is that if you have heritage, if you have a legacy, do everything in your power to capture it and adapt it and make it relevant and present to your current or future audiences. Because even if they didn't know you back then, there's something about the "Oh, wow, you've been through this, you've done that, generations have chosen you, or other game players have played your games" that sets people up for a willingness to try something that may have felt risky to them initially, but feels less risky because of the history, because of the heritage and the expectation that comes with a legacy. 
We often help our clients who are all about the bleeding edge. We help them find something that goes back to their founders. By the way, take a look at what Apple consistently has done. Steve Jobs is long gone, but gosh, they keep talking about him, keep bringing him back, keep celebrating him. And not only that, but his language is still present inside their operating principles. This is shocking for you, and I think about it, but a 20-year-old wasn't awake when Steve Jobs was alive. They were six or seven years old. The point is, they're aligned with a visionary that they never got to experience for themselves, yet they are extremely passionate about those visionaries, dreams, and the products and services that align with those dreams. That's again, where legacy and heritage might have slowed you down or distracted you, but in fact, it adds a gravitas, an equity pool that cannot be created from zero and in a digital market like this.
Well, you mentioned LG as an example that doesn't have that. I don't know what you'd call. 
Legacy. 
Yeah, legacy, but I was thinking about a French word like je ne sais quoi. 
Yes.
But there's something magical like intangible to it. And I was remembering that LGs brand tagline is "Life's good." I can remember that, but it means nothing to me as a consumer. It just doesn't resonate with me. I don't believe it.
Well, Stephan, does Lucky-Goldstar do more for you? That's the actual original LG name, Lucky-Goldstar. And what you saw was them running up against the truth that there was no familiarity in the Western world, no connection to that brand. And by the way, the West is the largest appliance purchasing community in the world. So they needed to move into the market. And so what did they do? First, they made an acronym LG. Then they made that acronym stand for something, Life's Good, which, by the way, is tough to translate, tough to say in another language. And then what did they do? They made the LG a happy face. All that to be said, they were trying hard. I gave them a lot of credit for refreshing their identity. But is the business, is the customer service, is the marketing outreach, are the YouTube videos, are they fresh and interesting and connecting? Or are they just a new name on an old behavior? 
I think that you run into these challenges where a lot of brands that are trying to move into Western markets, think that you change the facade, and the buyer will buy.
I think that you run into these challenges where a lot of brands that are trying to move into Western markets, think that you change the facade, and the buyer will buy, or you make a cool facade, and hip and TikTok worthy, and the buyer will buy. And what we've learned is that they will buy sometimes, but do they have the affinity? Do they say, "Well, we're an LG kitchen" or "We only run appliances from this brand?" No, they're very tied to the individual challenge where that individual solution just happened to show up. And they do not make household decisions accordingly. So that's a situation where they abandon their heritage because they thought their heritage was offensive. They come up with this very contemporary front end, and nobody knows what it's about or has a connection to it. And so, what are they? They're a commodity, right? They're just another appliance choice that has very little preference attached to it.
To our earlier example of Westinghouse, though, wow, what do you know? Same appliances because they're all relatively manufactured in the same factories, etc. Wow, Westinghouse from not being available to readily available is becoming a brand of choice. Why? Because they celebrated their history because there is an absolute connection to the innovation they brought into the household. Many people's first televisions were Westinghouse televisions. So it's fun that we're talking about this. Sometimes the heritage is neglected because leadership believes that it's a burden. And what I continue to push is, even if it feels burdensome, it adds like je ne sais quoi, it adds history, it adds pizzazz, personality, dialogue, reflection, etc. And that cannot be built now. It can't. Even a brand that's only ten years old in our lifetime now, because it was built in a digital world where it was so easy to reach out and connect. It just does not have that je ne sais quoi that a brand that has been around for decades tends to have. 
Sometimes heritage is neglected because leadership believes that it's a burden. But even if it feels burdensome, it adds "je ne sais quoi." It adds history, pizzazz, personality, dialogue, reflection, etc. That is something that cannot be built now.
Think about the artists. There are some musicians now that are selling hundreds of thousands of times more music than the musicians than you, and I build connections with them over our decades. And what's the problem is that those contemporary artists, those last five year artists, huge sales, and then nothing, no long-term fandom, no constant buying behavior. You got to ask, alright, well, easy come, easy go. That's it. Easy come because the digital internet enabled people to reach out and connect and buy-in ways they couldn't before. But what comes so easy never stays. And so that's where the equities of trust, legacy, heritage, history, promises kept, not just a promise being kept now, but consistent promises being kept over time with consumer evidence reflecting those promise keepings. That's where you build something durable, that is differentiated, that can compete in a language in a war of words marketplace that is just the nature of marketing today.
Yeah. So I want to hear what you think about two other brands and their taglines. Cisco, "The Human Network" was the tagline I was thinking of, which is from many years ago, and then McDonald's, "I'm lovin' it."
Let's take Cisco and then McDonald's. Okay. So let's take "I'm lovin' it" first. What we often neglect as Americans are that McDonald's truly an international brand with an American ethos. So when you buy vegetarian foods in India from McDonald's, it still has American like energies, but the food, the menu, pricing is adapted to the local market. So what you have to say is, can McDonald's create something that is just easy everywhere? Or do they owe it to their audience to do something that's American? And even the idea of saying, "I'm lovin' it" is a very American thing. Like in Japanese, you don't say to someone, I love you. You say to someone, I choose you. It's interesting. There isn't a word like "I'm loving you" in Japanese. So what does that mean? "I'm lovin' it" was an American exclamation, an American voice of positivity, emotion, and connectivity to something that was just food sustenance. And so McDonald's has publicly reported that "I'm lovin' it" is the most successful tagline in their history. 
And just as a note, McDonald's has changed their tagline 30 times in our short life. So pretty interesting to see how successful it has been. Now imagine if you and I were the brand strategist, and McDonald's was like, "Hey, we're thinking about this phrase, I'm, so conjunct, like, oh my gosh, smashing words together, apostrophes, all that, What do you think about that?" And we would say, "Wow, you can't optimize that in search and everybody uses the word love, how could you own it?" And what reigned over all of that was, people want something to believe in. And they want to believe that there's happiness available to them, even in microdoses, through something to eat. And so here, not only is "I'm lovin' it" still in the market, they're continuing to invest in it. And that says something about its power. So it's an energy field that only McDonald's would have the permissions to broadcast. Can you imagine if Microsoft said, "I'm lovin' it"? You wouldn't even be able to figure out what the heck they're talking about, right? Okay, perfect. 
There's something that comes with educating others that permits you to market and talk about your work.
Click To Tweet
So that leads me to Cisco with "The Human Network." So I've been doing this for 25 years, and a lot of my clients have been in tech, enterprise software, B2B solutions, etc. And what was clear about Cisco always was people believe Cisco equaled hardware, and which it does in certain respects. But because Cisco was synonymous with hardware in the buyer's mind. Who's the buyer? This is an executive with signature rights and other things, right? They only think about Cisco as a hardware company. Why am I supposed to care? And so, what did Cisco have to do? They had to completely swing the pendulum the other way and put the word human in their tagline. And they didn't just say human, they said, human network to subliminally suggest yes, that hardware you know that connects us. But who are we connecting? People. Who are we at Cisco? We are people helping people connect. And what did that do? It added a little bit more warmth, a little bit more personality, and connection. For example, Cisco ads could have people in them. Cisco ads can have people collaborating and connecting and networking, not just hardware. And I bet you can envision what Cisco ads look like in the 90s. They were pictures of hardware because that was the most explicit representation of the product. But in a world where we don't just want to buy, we want to prefer, and Cisco had to elevate that conversation to one which is beyond the network about the humans in the network.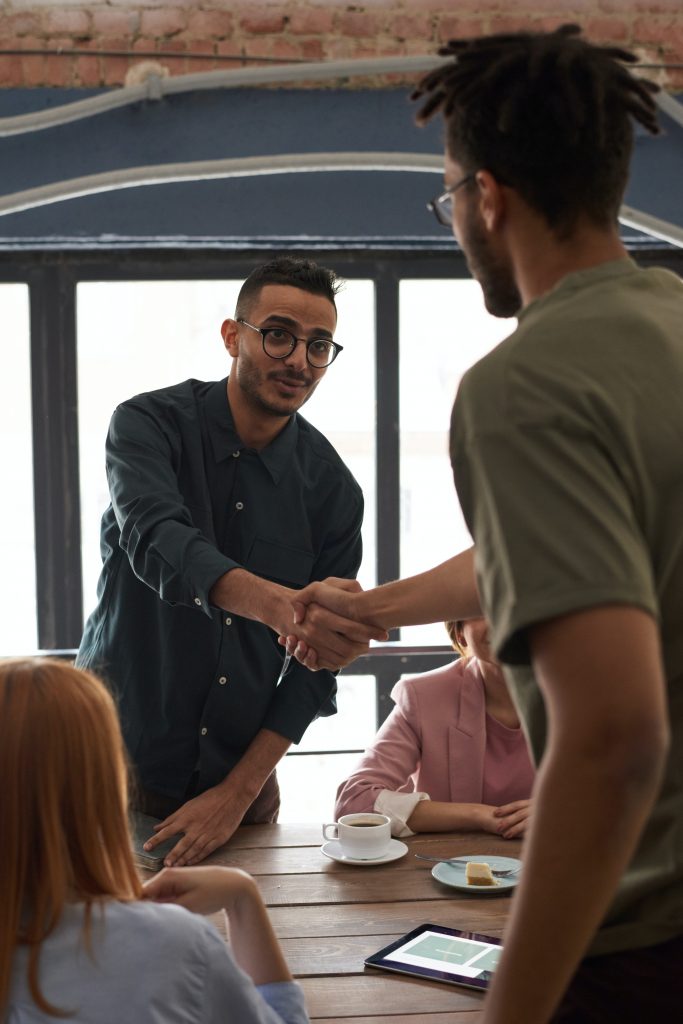 Yeah. And that reminds me of something I learned very early on in my marketing career, and that was that humans buy from other humans. They don't buy from faceless corporate entities.
That's our biggest fight with business-to-business businesses. It sounds redundant, but they are like, "No, this is about the price. The buyer has to buy according to this Excel spreadsheet math. What do you mean? Why do you want to talk about what will happen to the world because of our product line?" And what they figure out is that anyone who's practicing B2B is B2B is a misnomer. It's a human in a business, doing business with a human in a business. It just so happens that they might be representing an enterprise. And so what we learn in B2B is it's as much about the person as it is about the product, and if you don't have both, you have no brand.
Yeah, it's human to human. And also people get, like, especially in this software as a service type businesses, they think they're special. I mean, maybe they are, but they think that they can get away with stuff that other businesses can't get away with, and take the humanity out of their marketing and focus so much on buzzwords and tricks and stuff like price juxtapositioning and freemium and upsell offers and whatever else that they don't go back to the fundamentals of building rapport and relatedness and trust and love.
Yes. Well, when I read your blogs, the content you share, your podcast dialogues, it's always so funny to me because you bring up those phrases. And I have to laugh because you're right. Like, what's the phrase this week, and we forget that those are just marketers trying to sell marketing. Marketers trying to sell marketing, and that's why we keep hearing all this nonsense. I remember when I was in graduate school, the second time, someone started talking about, what do they call them? They call them, not technosexuals, they called them, you know someone who is a hipster?
Metrosexuals?
Metrosexuals. Yes. Okay, so it's so funny. So they start talking about this is all pre-gen z, pre-millennial language. Okay, so they called the metrosexuals. So funny. So what I found out was, it wasn't a citizen, a firm analyzing the populations, behaviors. It wasn't some massive data set. A beauty brand needed a way to talk about their products for a new group of people who had different lifestyle behaviors. They paid a PR firm to come up with the concept and then pay the PR firm to push the notion of metrosexual out into the marketplace. Which you got to give a lot of credit, they did a pretty good job. The problem is, is that the name metrosexual wasn't synonymous with their offering. It became the vernacular of the day. And so all that attribution was lost. But the point simply being that you start to make assumptions, and you tell people who they are and giving them names. Millennials hate the name millennials, gen z, don't you dare call me that. Boomers? Come on, I'm not an old fool. I'm a zoomer, right? You get that when marketers create names to market core audiences, those core audiences ultimately reject that nomenclature. 
A brand is a promise delivered.
Click To Tweet
So great branders don't put all of their eggs in that basket. They don't try to label the buyer. I don't say to the B2B buyer, "No, no, you're a human selling to another human." I say, "Hey, B2B buyer. How is the purchase decision made on the other side?" "Oh, there's a group of people that are making the purchase decision?" "Oh, well, how about we make the brand about them without giving them any new names?" How do we make it about the way that they're naturally buying and align the brand with that behavior? So it's a funny thing because a lot of people come to us and say we want to name our consumers. And then we tell them, the best thing that you can do is just leave your damn consumer alone. Let them name themselves, deliver a consistent brand promise over time through behaviors and communications, and they will name themselves and prefer you in the process. 
Yeah, good advice. When you said the term boomer, that reminded me that that's something that like, I'm turning 50 next week, and I am a boomer by definition of these young people on TikTok and so forth. So if I want to be playful and kind of embrace that seemingly derogatory label, I could hop onto TikTok, create some viral videos and add the hashtag #OkayBoomer to massively increase the reach. Because they'll see that I'm embracing their terminology and their ethos, and kind of be welcomed into their tribe.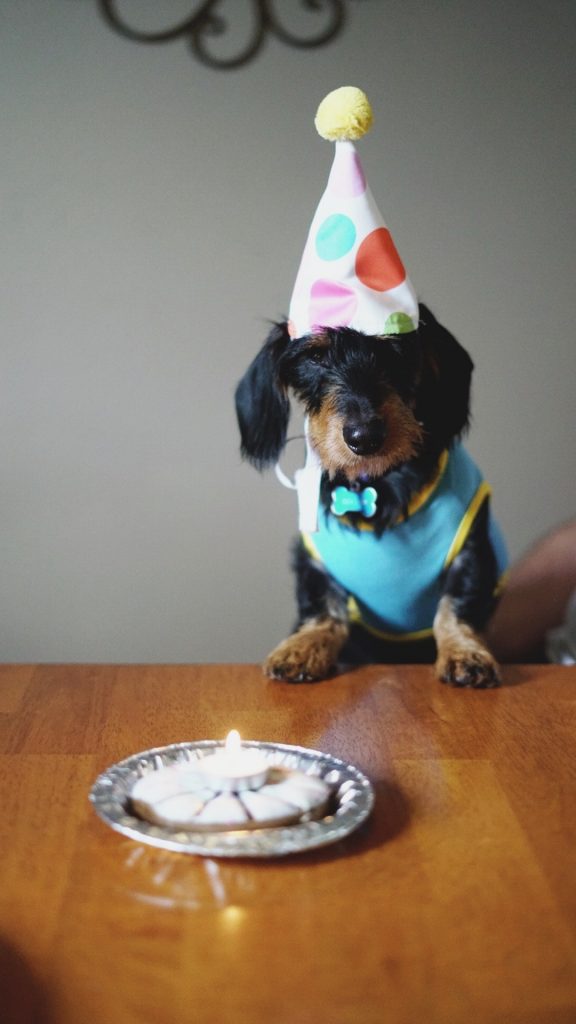 Well, what we do know, which is so funny, is that people are very bad at perceiving age. So you say you're turning 50, I was gonna wish you a Happy 35th birthday. And the youth are the same. They think they know how old someone is, but they don't. So that's the challenge that as soon as you start bifurcating markets based on what year they were born, which you gotta remind yourself, did you choose the year you were born? Heck, no. So why is that the definer of who you are? It's not. Your choices in lifestyle are the definers of who you are. Did you choose your sexual organs of birth? You have no way. That's the way that it occurred. Traditional marketers would say, "What's your sex? What's your age? Okay, that's going to define my entire marketing funnel to you." And what we learned in the last 15 years of this research is that the two worst things you could do to someone are saying, "Oh, you're that age, oh, you're that sex, then this is the product for you." People don't make purchase decisions like that. 
So what we're seeing behave now is that certain younger generations are rejecting technology. It's so amazing. Do you remember when you were 15 and 16, and you were like, "Do I get a phone number? Can I give out the house phone number?" Or when you and I got older, and we got our first cell phones, and we were giving out our phone or our pagers. So it's interesting. Do you know that most teens under the age of 18 are not interested in having a phone number? Now, it's not that they're not interested in being in communication. They're literally like, "Why would I use such a limiting mechanism? Why don't I just create a handle for myself in each of the channels in my chat with my parents and otherwise who needs a phone number? And what a burden." So what you have to ultimately come to realize is that they're not wrong. The phone number is an antiquated mechanism that parentheses with a dash. It doesn't make sense, converting to other time zones. Wow, what a problem. Whereas anyone who's a gamer has never had that problem. They've never had asked what your area code was in your market because they work within the contemporary terms of communication. So to come full circle back to your joke about TikTok. What's beautiful now is that these tools are available to all of us. And as long as we participate in them, we are welcome and well-received. What is the most fastest-growing TikTok? It's not like a bare midriff 17-year-old anymore, it's people like you and I using TikTok to inform, to engage, to connect. It's incredible. And a lot of brands have stepped up and played in that channel. 
I'll give you a really fun example. I was doing some work with the European Broadcasting Union a couple of weeks ago. You take all the nations in Europe, all the democratic nations in Western Europe, Northern Africa, and the Middle East. And they're all part of a news consortium, where they produce news and distribute news, etc. And they were able to figure out that their consumers over 60 are the most frequent downloaders of their app and are spending the most time on their website. Check this out before COVID, and these broadcasters believed that there was no point in pursuing anyone over 65 with digital solutions. That was their business plan. There's no point. And now full conversion. They're having levels of engagement that never before. They are having record levels of engagement from people over 60 because of the digital tools that those people prefer. So back to the point, simply participating in the communication vehicle of the day, that is the duty of the brand. Participate in the vehicle, don't ask yourself if it's a new vehicle or old vehicle, where are your audiences? How are they engaging? And how can you authentically engage them where they hang out? I'll give you a key learning. Anytime I'm talking to someone who's starting a business. They always tell me. "Sasha, I'm coming up with my name. And I'm starting to build a website." And I asked them, "I'm very excited for you, but how are you going to get people to go to your website?" They're like, "I don't know, and I'll just tell my friends, blast it on Facebook." So I say, "Why not start it on Facebook? Why not start where the audience already is, and then port them over to your special place?" And that tilts a lot of heads because people are like, "Well, I want to have my own," and I'm like, "I want you to have your own too. But I want people to go there." So start your brand where your audience already is, and then over time, through engagement, you can migrate them to a select place.
Yeah, go fishing where the fish are.
It's like the saddest statement. But the fact is that people believe that because digital has such great reach because it wakes you up in the morning and puts you to bed at night that it's easy to get after the consumer. And what they forget is that consumers are fickle and distracted. So just as my alert woke me up this morning, I forgot it the minute I turned my phone back over. And so that's the miscalculation a lot of people have is that simply by using the new tools, you're building the same type of trusted engagement. And what we find is that for what was originally a handshake or a face to face meeting, you need ten digital touches to equate to that same impact.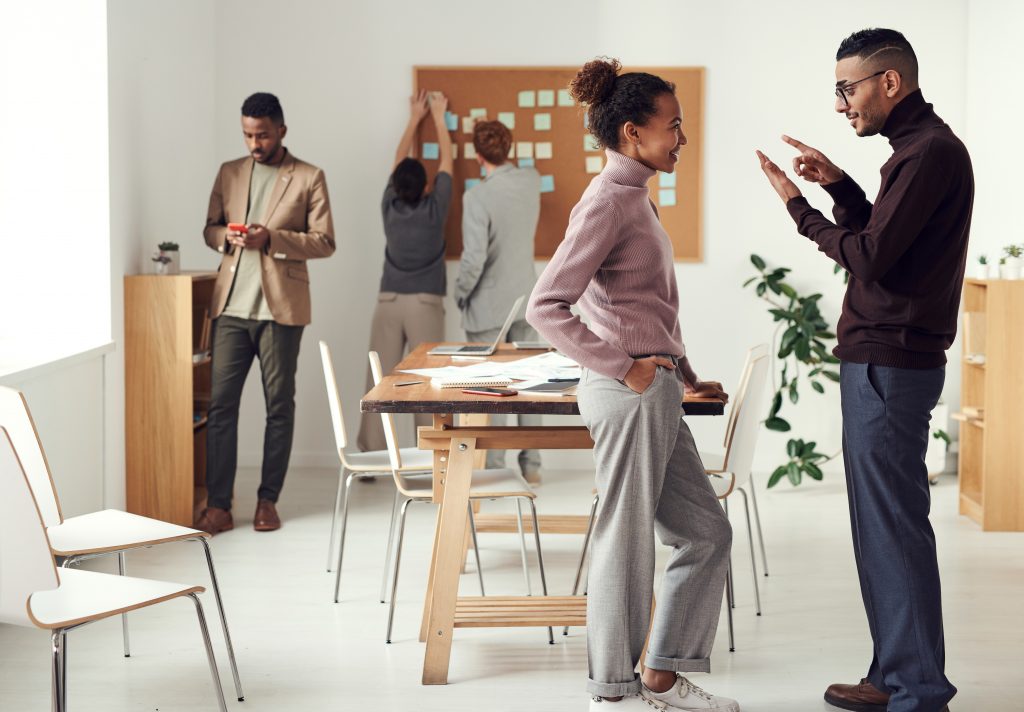 Yeah. All right. So we're about out of time. Can you believe it? It went fast. 
Well, that was fast. 
So let me ask one final question before we give folks a place to go to find you online. And that would be, what pearl of wisdom would you like to leave our listener with that we haven't already discussed that would help them to discern what's important and avoid the distractions of the unimportant, with regards to marketing, branding, strategy, all the stuff we've been focused on in this episode?
The fastest, easiest, cheapest, most impactful way to build a brand now is to listen. And I don't mean to have focus groups, I mean anonymous social listening, which means building an unnamed profile for yourself, which is only designed to research the behaviors of your competition and consumers. So what I say here is 20 years ago, we would build a company $250,000 to do a competitive analysis.
That's a lot.
And now, free. Why? Because the consumer is talking, they're expressing their preferences, and they're giving feedback live for free. And so my number one recommendation to anyone building a billion-dollar business or a local mom and pop is if you are not listening to the communication actions of your competition and the responses of your core audiences, no tactic, no trick, no partnership is going to outweigh the value of that ongoing competitive analysis through social listening. What I like about it best is it also can alert you, you don't have to pay attention to it, you can set it up. So you do your one hour of Facebook analysis a month or a week. And again, you do not have to get all mucked up in the dialogues that take place in that channel. You're just there to watch how certain competitors acted out or how certain consumers responded—and then using that to define your brand actions. That's the fastest, most impactful way to build enduring brands now.
Nice. And do you have a specific tool of choice that you recommend for doing this social listening?
No, I intentionally do not pick one. I will tell you that I use five myself just so that I don't feel locked in. But I do this; in every one of the tools themselves, I set up alerts and warnings and notifications as it relates to those topics. So I don't wait for an aggregator to do the combing for me. I'll let Twitter tell me. "These brands were mentioned, your brand was mentioned; this topic was mentioned." I'll let Facebook do the same thing. I'll let LinkedIn do the same thing. And imagine if I spend one hour a week in each of those platforms learning what has been observed. I'm like, super-powered, I go into every week. I don't fear a customer coming on the line and saying, "Innovation Protocol, you said ABC last week, and you know, your number one competitor said CBA this week." I don't ever run into those problems because I already know what the competition is saying. I already know what the citizenry is responding to. I feel informed and empowered, and it costs me nothing. Nothing, but a little bit of clicking, subscribing, and reading.
Nice. Alright, well, how do we send our listeners to learn more from you and to work with your company if it's a good fit for both parties?
Well, the first thing I'd say is if your listeners want more of this learning, then I'll come back, and we'll do another session. 
Okay.
If they want to learn about how branding works, and they want to do it on their own volition, then there are hundreds of YouTube videos. You can just search my name Sasha Strauss on YouTube. My company, Innovation Protocol, you can go to InnovationProtocol.com. There are lots of examples and case studies and learnings that are available there. And then ultimately, if they want to connect on a social level, Twitter is where I connect with people I haven't met face to face.
Awesome. All right. Well, thank you so much. And listeners, this is an invitation from Sasha himself to say, let us know, him and I know, that you want him back on the show. And he'll come back.
If they gave you ten hard questions they wanted to be answered, we can just bang it out. We do a special session to just get them that answer. And I don't need you to market it or rebroadcast the podcast just for whoever was asking those questions, we can do that. 
Yeah. Awesome. Well, that's very generous of you. And this was an enjoyable and enlightening episode, and I'm sure for the listeners as well as myself. Thank you so much for joining us today.
A pleasure. Keep up your great work. I'm a big fan of everything that you've done; print and online and otherwise. So thanks for including me in this process.
Oh, thank you. And thank you, listeners, have a great rest of your week.
Important Links
Your Checklist of Actions to Take
Undergo thorough research on my consumers and competition. Knowing who my audience is and what my competitors are doing can give more precise answers on what I should do next. 

Create a consistent experience for my audience that personifies a standard identity, values, and strategies over time. Doing so will establish my brand recognition. 

Define my brand's tone of voice so that those who need to hear my message will understand and remember what my business is trying to convey. 

Don't act out based on how I feel, but act out according to what works best for my audience. Always have their best interests at heart whenever possible.

Ask myself, "what does my audience want me to be?" Let my answer be my guide map in my entire branding process. 

Educate my audience and allow them to learn new skills and information. I give them more value this way.

Integrate SEO into my brand. Achieve brand exposure and attract more traffic to my site by providing answers to targeted queries on the Internet. 

Make sure to keep my promises no matter what. Let my customers know how much I value their support by exceeding their expectations and giving them the best customer service.

Give my audience the liberty of defining who they are and what they resonate with what I offer. Creating a product that's worthwhile and incorporating excellent branding will always attract the right people. 

Get more insider tips from Sasha Strauss when visiting his website,  www.innovationprotocol.com.
About Sasha Strauss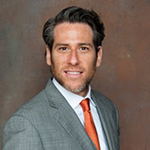 Sasha Strauss teaches from 25 years in brand strategy, having defined brands for leading corporations, philanthropies, faiths, and academic institutions worldwide. Sasha's distinct and direct approach to how brands must be constructed and communicated is the foundation for his brand strategy firm, Innovation Protocol (IP). While running IP as Managing Director, Sasha concurrently teaches brand strategy at UCLA, USC, and UCI graduate business schools.