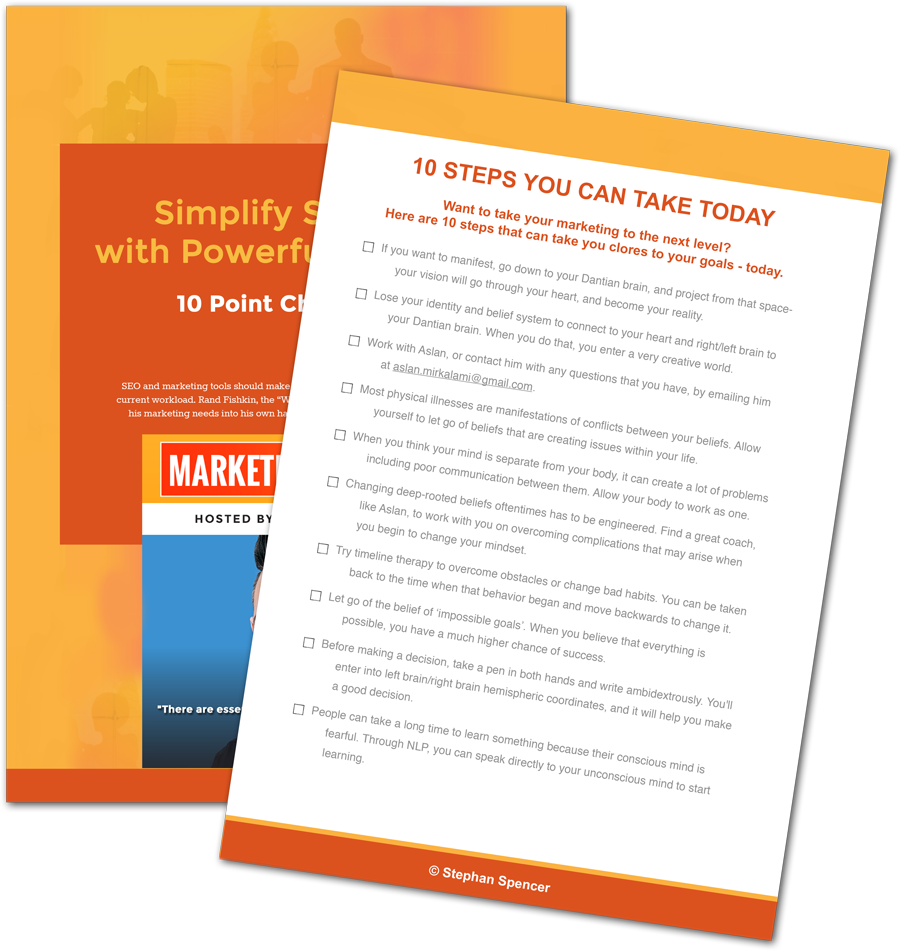 Get into action! Download your FREE Checklist
Put the most important tips from this episode to work and take your marketing to another level! Get your free 10 Point Checklist for your next actionable steps.
This Week's Guests:
Having a hundred thousand engaged followers on Twitter is far more than just an internet status symbol. It can open innumerable doors, both professionally and personally. Investing time, effort, and energy into creating such a following is in fact an investment in your own success. It can lead to career opportunities, fundraising success, and even the chance to go on all-expenses-paid trips! The question, though, is how you develop a large and engaged following.
That's such a big question that I have not one, but two guests on the show today to answer it. Ben Landis and Michael Tetro are the founders of Fanbase, a social media technology platform that helps brands and celebrities to massively expand their reach. I've used the tool myself and have seen a dramatic increase in my followers, as I'll explain on the show. Fanbase came about after Ben grew his personal Twitter from 150 followers all the way up to 1.5 million over the course of two years. Together, they've helped more than 600 clients gain more than 40 million real followers, and they're here today to share their advice and strategies with you.
Find Out More About Ben and Tetro Here:
business@fanbase.net
Fanbase.net
Ben Landis on Wikipedia
Ben Landis
@benlandis on Twitter
@tetro on Twitter
Michael Tetro on LinkedIn
Michael Tetro on Facebook
In This Episode:
Links and Resources:
business@fanbase.net
Fanbase.net
Ben Landis on Wikipedia
Ben Landis
@benlandis on Twitter
@tetro on Twitter
Michael Tetro on LinkedIn
Michael Tetro on Facebook
Hootsuite
Meet Edgar
Buffer
Twitter Audit
Twitter Analytics
Audiense
Twitter verified accounts
Twitter verification portal
Twitter notification settings and quality filter
Followerwonk
Tableau
@sspencer on Twitter
Digital Trends
SurveyMonkey
Startup Grind
Bulletproof
University of Southern California
WordStream
What's Trending