It's important to be bold in your marketing, but it's actually more important to be bold in your life. We'll cover both in this episode. My guest, Fred Joyal, was an extremely shy person. He was too timid even to make a phone call. However, he transformed himself into someone who has done stand-up and improv comedy, spoken to audiences of 5,000 or more, and met dozens of celebrities. He found love, joy, passion, and success through this boldness.
Fred is an author, speaker, entrepreneur, and business advisor. He co-founded the most successful dentist referral service in the country, 1-800-DENTIST. He has previously written two books on marketing, even acted in several movies and TV commercials. His latest book, Superbold: From Under-Confident to Charismatic in 90 Days, is an Amazon and Wall Street Journal bestseller.
In this episode, Fred talks about his 1-800-DENTIST story – from being a mere employee to becoming an owner of a billion-dollar business. He shares how he found the boldness to pursue his lofty goals in life. He also talks about how to create a successful campaign for your business, book, or movie, how to be strategic in making collaborations with influencers, and how to be bold to make yourself and your content interesting to your audience.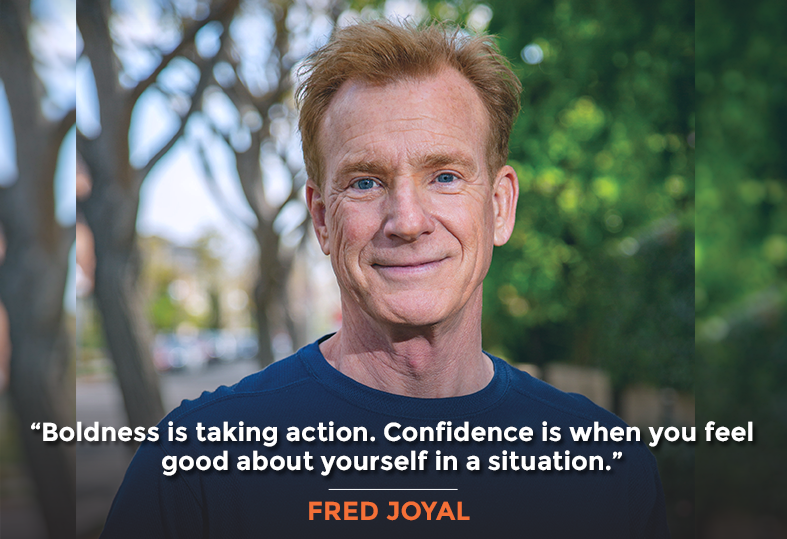 In this Episode
Transcript
Fred, it's great to have you on the show. 
It's great to be here, Stephan. As a (former) co-METAL man, I say former because we don't meet physically anymore and you've moved to a different part of the country, but it's always great to hang out with a METAL man.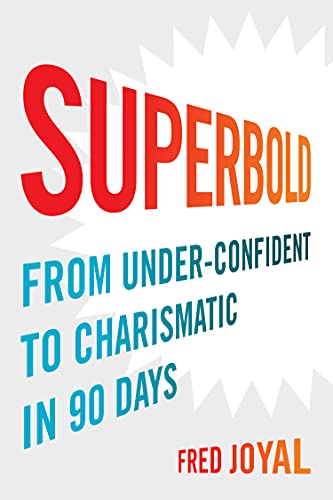 Yes. For our listeners who are not familiar with what we're talking about, METAL is a mastermind I've spoken about occasionally on episodes. It stands for Media, Entertainment, Technology, and Arts Leaders. It's an incredible men's group of movers and shakers. We meet every Saturday on Zoom now, instead of in-person, and there are a whole bunch of other groups that meet every week at different times. There's a Wim Hof breathing group. We do Wim Hof breathing in the morning. I join that when I can. 
I actually had my own shows on Tuesdays. I just got too busy, I had to drop it, but I have METAL guys show up asking for SEO advice and conversion advice. That was fun. It's a great group and it's great to have met you through METAL. I met some amazing people through METAL who have become friends, clients, or strategic partners. 
I met Jay Abraham through METAL and we became great friends. I met Dave Asprey through METAL and he's actually a client. I also consider him a friend too. There are such amazing connections to be found in METAL. I highly recommend it for men only. It's a men-only group. How long have you been in METAL for? 
Ken and I figured out it's just over 15 years now. 
Wow, you are a veteran. You must have been one of the founding members. 
I think it was probably the first two years. Originally, it started out as a couple of small dinners, but eventually, it got into a little bit bigger of a Saturday event. I actually met Ken at the TED Conference in Long Beach. He was having a live stream of it in a hotel room for two days. Ryan Coltman, one of the members of METAL at the time said you got to meet Ken, you got to come do this. 
As you say, I can't even keep track of how many great relationships, and opportunities have happened, and just fun and really amazing guys to learn from and share with. It's been very, very rewarding, immeasurable.
Boldness is taking action. Confidence is when you feel good about yourself in a situation.
Click To Tweet
Do you know that METAL actually saved one of my family members' lives?
No. How did that happen?
I was on a Zoom breakout. This was in the early part of the pandemic. I met Mark Nelson who is an ad copywriter and also a psychic medium. At the time, I didn't really buy into the whole psychic thing. I was still somewhat skeptical about it but I don't know. I felt like I had to have him on my podcast, but not on this show. It's on my other personal development show on Get Yourself Optimized. 
It just so happened while I was interviewing him. The family member for her privacy, I won't name who it is, but she was having a stroke and she didn't believe it. She was refusing to go to the hospital and she didn't live anywhere near us so we couldn't force her. We just had to try and talk to her about it. While I was interviewing him, my wife Orion came in, slipped a piece of paper to me, and asked me to ask him if she was having a stroke and she was. He confirmed it and said this is what's going to happen if she doesn't go to the hospital. She was indeed having a stroke and saved her life.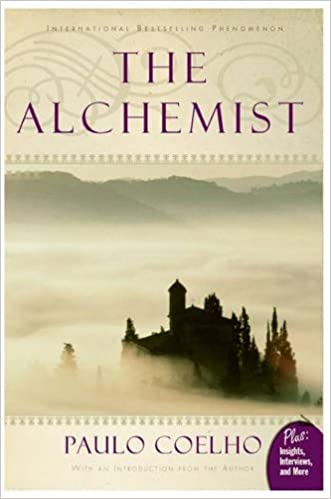 Wow. It's not often you have a psychic when you need one like that.
Unless that's how it works. I don't know.
Yeah. He knew he was supposed to be there.
What are the odds that I cleared my calendar? I was in the process of moving from LA to Florida at the time. We weren't actually settled in Miami just yet. We were getting ready to move and for whatever reason, I felt like I had to have him on urgently. That was the only podcast episode that I scheduled for a whole three-week time period and it just so happened to be at the perfect moment where he confirmed what we needed to know so that we could—
That was persuasive enough to get her to go to the hospital.
It persuaded my wife enough that she begged and pleaded enough to get the desired action out of the family member.
That's amazing. 
Anyway, I love METAL. I would love to hear a bit more about your origin story for the sake of our listener who's not familiar with you and with your story, the 1-800-DENTIST story. They probably have heard of 1-800-DENTIST, but let's assume that they haven't.
We haven't been on the air for a long time. I started as an ad copywriter. I was working in an LA agency and really loved it. I loved the ad business but didn't like the career arc of it at all because it swoops up, you make a lot of money, and then all of a sudden they lay you off at 50 years old and you can't get a job ever again. Because they say we can get five people for what we pay you and they're young, hungry, and got new ideas. I was watching it happen and I said I don't want that to happen to me so I need to start my own business. 
Also, personality-wise, I'm not a great employee. Owning my own business made a lot of sense. A friend of mine and I just got together, we knew another guy who had 1-800-DENTIST as a phone number, and he licensed it to us. We didn't know what the heck was going to happen. We just knew we wanted to try it and we found 20 doctors in LA. I wrote some radio spots, we ran them, set up a little call center, this was 1986. 
It takes boldness to invite feedback because that's how you get better.
Click To Tweet
We got 50 phone calls the first day and went just like holy crap, this is actually going to work. We just spent more money on the media, added more doctors, added more cities, and just grew and grew and grew and grew to the point where we were doing about $50 million a year. Over the course of the 30 years I ran it, it generated like a billion dollars of revenue.
A guy that we both know said. "How much money did you generate over the course of the whole business?" "I just calculated, it's like a billion." He went, "You're the billion-dollar man." He says, "How many people do you think have even seen a billion dollars?" I said that I never really looked at it that way. It was just the most successful referral service in the country and we lived off of broadcast television. I was in probably 100 of the commercials. I was the face of the industry. 
Then I wrote a couple of books on dental practice marketing because a lot of the doctors didn't know what to do with the patients once we gave them to them. They would waste them because they didn't know how to create a great patient experience or do any of the other marketing they needed to do. Then finally sold that. 
In decline, Google pretty much disintermediated us in our final years and we fought them off for a long time and we actually gave them a ton of money. They would have meetings with us and say you know we're trying to put you out of business, but we love your business. We were paying half a million dollars a month for clicks from them and monetizing it. 
They didn't perceive failure as anything other than just something to learn from.
The doom was written on the wall. Thirty years was a great long cycle to run a business. Aside from that, I started to get really interested in this whole concept of boldness and the impact it can have on your life because I looked at the impact it had on mine. Being a very shy and underconfident person growing up and wondering why the hell bold people behaved the way they did and why they didn't experience rejection the way I did. They didn't perceive failure as anything other than just something to learn from. They just had great lives. 
I said I got to figure out how to do this because I'm missing tons of opportunities and stacking up regrets. I gradually taught myself and then years later, talked to a group of high school students in this mentoring group. I said boldness is a superpower. I will change the trajectory of your life. They said okay, how do we do it? How do we become bolder? I know I'm underconfident. I know I'm shy. I'm inhibited. I'm frustrated, I'm insecure. What should I do?
I started making notes on it and then eventually, during 2020, I finished the book and then published it in 2021. That has become my MTP is to help people live bolder, more adventurous, and more fulfilling lives.
MTP, let's define that for our listeners in case they're not familiar with a massively transformative purpose. Mine, by the way, is to elevate the consciousness of humanity. It's a big laudable goal that may seem insurmountable, but you take it on anyway.
That's why it's massive and transformative. It's got to be fairly big. I want to make it a bolder world. Your boldness in having that MTP that you have, it's an extremely bold laudable goal that you have. You're going to make a huge difference because rather than saying, well, I'm going to try to get people to buy more cars. Maybe buying more electric cars might be elevating that goal, but you have to challenge yourself. You have to reach for the stars if you want to at least get to the moon.
Yeah, well said. Are you part of Abundance 360? Is that how you found out about the MTP concept and the moonshot?
You have to reach for the stars if you want to at least get to the moon.
I am not a part of Abundance, but I have been to a few of the events and listened to Peter Diamandis several times and love the Singularity University stuff. Steven Kotler's books as well, all great stuff. I think even Tim Ferriss talks about it as well, but the MTP is really something that came out of Abundance 360 and Singularity. We got to aim big.
That's right. Then the moonshot follows from that where you're identifying some big project to work on that helps you move towards that MTP or is directional. That is something that is more project-based. I'm curious, did you define a moonshot for yourself or your business?
The moonshot for me is to have this book, become a worldwide bestseller, and allow me to do workshops all over the world accelerating people's growth. It's important and it's great that you bring that up because you can have this great lofty goal, but if you don't have any steps towards it, all you have is a lofty goal, you have a great thing written on the wall somewhere. You got to say okay, what am I going to execute daily to get towards it? It takes a series of moonshots to get there. 
Those are the things that are going to really pull you. That goal pulls me every day. If I'm looking at my day every time in the morning, I say how am I moving this closer to that? How am I attracting more of an audience? It's why I'm doing podcasts, it's why I'm on this is to get to people and create awareness about it. You have to do stuff every day. What you do every day is what aggregates. 
Yeah, that's right. Do you feel like the universe conspires to make your dream, your big moonshot real and attained or does it just feels like a bunch of kind of hard work and sweat of the brow stuff that makes it work?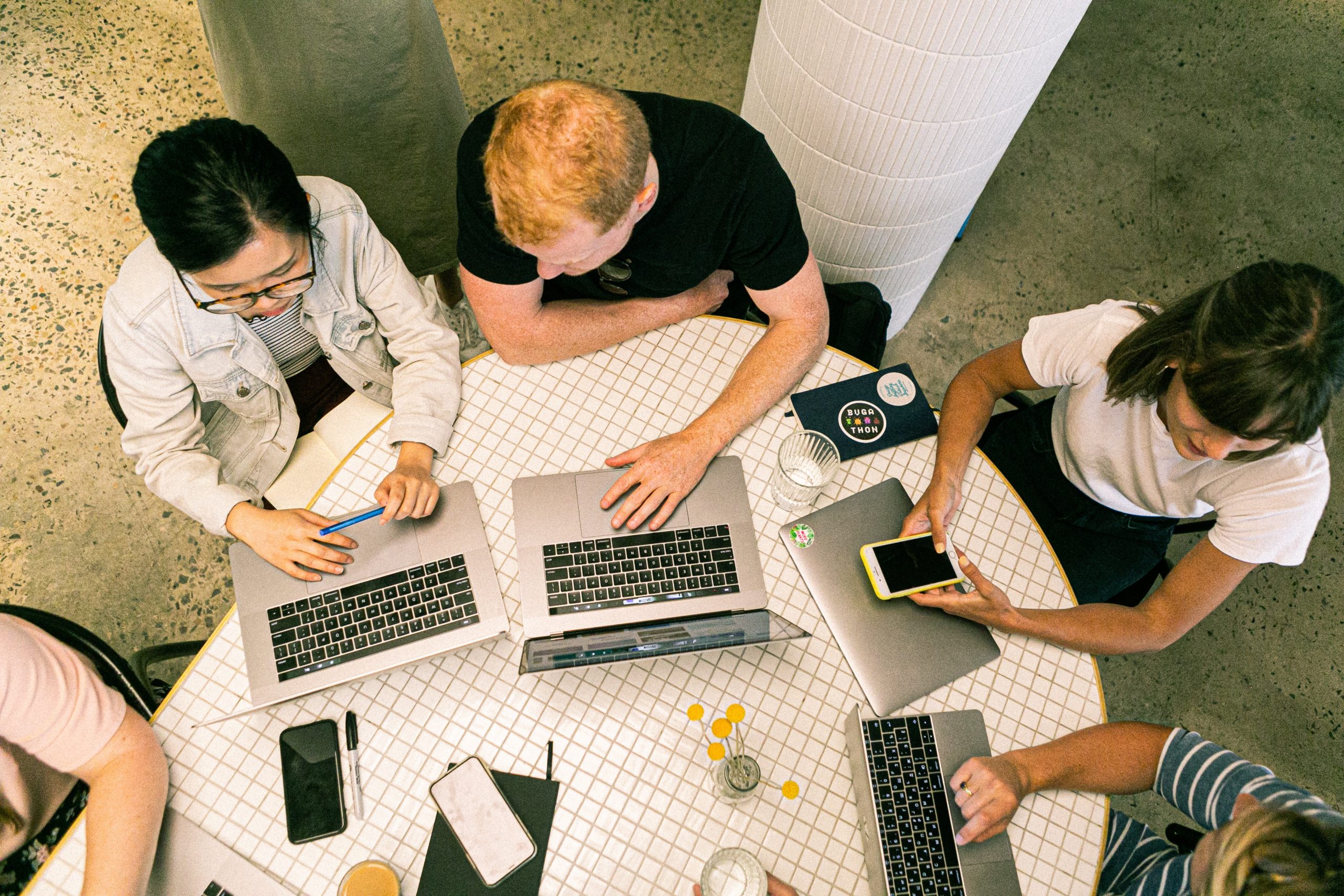 I think you've probably experienced this too, but a lot of times, you put a tremendous amount of energy in one direction and it spins the flywheel one degree and then something comes out of the blue and spins at 15 that was just totally unexpected. I've come to believe it's because I'm pushing so hard here that the universe goes all right, thermoball. Give him something here. 
It happened to me over the weekend just by getting into conversations with people, this woman that I've known for 30 years, she says, oh, my daughter-in-law has this big podcast for young people, you should get on it. I'm going to give her your book. 
I was at a memorial for somebody else. This has nothing to do with me promoting anything. We just got into this conversation. You're trying to always get good guests on your podcast and probably be on good podcasts as well. The really good ones are hard to get on. You need a gateway and this just comes out of the blue with me. I've done 90 podcasts promoting the book at this point.
That's a lot. Not as quiet as many John Lee Dumas. I think he takes the record there. I think he did 300 or something that was.
I think it's what's in your mind that makes it real.
I'm rolling along, I'm not stopping. Every one of them, I get a little better, my message gets a little clearer, my audience gets a little wider. Most of life is a battle of inches, but every once in a while, there's a Hail Mary pass that gets caught to carry the football metaphor all the way through. I think it's what's in your mind that makes it real. 
It's kind of framed as the universe conspires to bring your personal legend to reality. If you're in active pursuit of that personal legend, that big moonshot, then the universe is going to conspire to bring that into fruition. If you're sitting on your couch, binge-watching Netflix, the law of attraction doesn't work that way. Have you ever read The Alchemist?
Yeah, it's so much aligned with what I've seen to be true once I committed to that mindset. A lot of it is just behavior. What do you think's going to happen if you just hope for it? It's good to have that positive mindset, but hope is not a plan.
For sure. Do you know that book was written in 12 days?
Apparently, he hates writing. He says it takes him all day to get started every day. He says, I do everything I possibly can to not sit down and start writing and then he creates these amazing things. He just poured it out.
Thirty million copies sold. 
I hope to do 1% of that. That would be amazing. 
It's good to have that positive mindset, but hope is not a plan.
I hope to do 1% of that as well. Amazing. Let's deconstruct for our listener, what is the process for doing a successful campaign, whether it's for a book, a launch of a new brand like 1-800-DENTIST, or a movie, whatever it is that you're involved in? 
Let's take your latest book as an example. What would be the real needle movers for selling books of Superbold? You could do a book trailer. You could do podcasts obviously. You can do some sort of collaboration with other YouTubers and influencers. You could start your own podcast. There are many many different things that you could do. I'm curious what you found to be the biggest needle movers and what is on your to do list or wish list that you believe to be big new needle movers?
You know that all of marketing is trying to find a way to get to the top of mind at least for a few minutes with the right audience. That is the essence of what we're always trying to do with books now because there are so few bookstores. Here's a little-known fact that the airport, which is the primary functioning bookstore at this point, those books that you see displayed that are facing forward, the publisher is paying for that space. They are essentially breaking even on those books for the display because for every person that buys a book, 400 have seen the book. It's display advertising that they're paying for because most people aren't going to buy the hardcover anyway.
I sell 20 times more digital versions of my book than I do the hardcover, maybe more than that, maybe 35 or 40 times more because that's how people read. They read digitally or they listen to the book. Which means what? You have to have the Audible version of it or you're missing a huge segment of your audience. 
Podcasts are the number one way to get the word out of your book now. You have to be constantly out there talking about it with all different audiences that are aligned. If you have nothing to do with auto mechanics, you don't get on the engineer podcast, it doesn't make any sense. Find that audience. 
You have to have the Audible version of your book or miss a huge segment of your audience.
There are three and a half million podcasts. You shouldn't be able to find some that have an audience that aligns with whatever your message is. Then you've got to back it up by building your brand wherever you can. Do some keynotes, do them at YPO, Young Presidents Organization, Entrepreneurs Organization, or your local Toastmasters. Then you're going to have a social presence. 
Of course, you have to have an extraordinary website that talks about who you are, why this message is so important, and a fully developed website with video and all sorts of content. Obviously, we could do two hours on what's wrong with your website for most people. Your digital presence has to be comprehensive on the website and the social media side. 
The old rule of advertising still applies. They have to see you or hear about you 5–10 times before it even registers. People will come off of a podcast and say that was great. Fred Joyal, what was his name again? They search for Fred Joyal, they can't find me so they give up.
Advertising has always been a moving target, but now it's moving about 10 times faster than when I started in the business. You have to be listening. Does LinkedIn work? Maybe, maybe for you. Does TikTok work? Maybe, maybe for you. When I was advising dentist, I would say pay no attention to Instagram. I was saying this five years ago. I don't say that now. I say you must be on Instagram because the stuff changes. Nothing is static in the advertising world. 
Now you said videos. What about YouTube? What about having videos on your site that are conveying an experience. A great example of that as the book trailer for the book Open Book, which is the book by Jessica Simpson. I love that book trailer. It is the gold standard for book trailer videos. 

I don't know if she's getting a lot of views or watch time for the version on YouTube. I would imagine that it's very successful on the books section of her website. When people go to check out her book, it's very convincing, very compelling. Content gives a real sense of who she is and what the value proposition of the book is. It really builds rapport, relatedness, empathy, and interest. Do you have any examples?
I have a video for my book on my website, but now I'm obviously going to have to redo it after I watch hers. Never get married to your content like it's done. It's always a work in progress. It can always get better. It will get stale faster than you think. Get outside feedback. Don't just ask your friends. 
Ask experts and they may go, I know you're in love with it, but it's terrible. Here are the six reasons why. Take the feedback. That's one of the aspects of boldness that I talk about. It takes boldness to invite feedback, but that's how you get better. Self-critique is hard. It's like trying to edit your own book. At a certain point, you got to hand it to an editor and the editor fixes it. 
Never get married to your content like it's done. It's always a work in progress.
What if the feedback is I don't love your audible version. You have to re-record the whole thing then? Give it to a different narrator? By the way, did you narrate your own book?
I've done that with all three books, but I have a good voice. If you do have a good voice, you know what you want to emphasize in the book. You can even re-edit the book as you go because now you know people are listening. I'm listening to Brené Brown's new book, Atlas of the Heart. Throughout the book, she's stopping and saying if you're reading the book, I know you would probably go back and read this again so I'm going to repeat it slowly. She just repeats the key points, she just repeats them. 
When you're listening, it's just fantastic. It's her book. She can do whatever the heck she wants and it works so well. I learned that before I recorded mine. I would shift the book content for a listener versus a reader. My book is full of exercise.
One example of that is Mike Michalowicz. His book Profit First has all these amazing sidebars. He's reading his own book, but he's not in narrator mode. He's chiming in and saying, by the way, here's something I was thinking about while I was writing that. It was amazing, all the different sidebars.
You can fully editorialize it and why not? I remember Jim Collins when he recorded Great by Choice. He's got all these graphs in the book. He just says I know you can't see them so let me describe it. He would create a visual image of the graph because you can't just read the content and say figure one.
Push your envelope of boldness to make yourself and your content more interesting and more zeroed in on what many people care about.
Click To Tweet
Yes, download all the figures at blah, blah, blah. 
Get your PDF. I know you're driving but download the PDF. 
Another thing that is really clever is to get somebody really remarkable, distinguished, and distinctive to do the narration. For example, The Alchemist which we talked about a few minutes ago, Jeremy Irons, the actor is the narrator for that and he's phenomenal. It's more entertaining to listen to the audible version of that book.
If you're going for a bestseller, one of the things that will make it sell is a great audiobook reader.
Yeah, why not? If you're going for a bestseller, one of the things that are going to make it sell is that great reader. I know really good books with really subpar readers for the audiobook, just borderline annoying. You just say this is so bad because I know how good this book is, but somehow, they didn't want to read it themselves. The publisher hired this person to do it and they were just wrong.
Look at what's growing. What's shrinking is the hardcover. What's shrinking is the analog version of your book. The digital version and the audible versions are what are accelerating.
Yeah, and speaking of the digital version, did you price your Kindle version at 99¢, $2.99, or something so much cheaper than the paperback or hardcover?
Yeah, unless you're trying to make all your money on books, which I don't recommend as a career, if you want your book out there, the beauty of the Kindle or digital version is you can price it at a buck. You make a quarter, big deal, but you got it out there. I did that and I did a marketing push that was in part because of the price and it pushed the book up to number four for a week on The Wall Street Journal Bestseller list. Just because I did a massive marketing blast, but it was also because it was a buck. I get the best seller bragging rights, which in a way is a calling card. You probably wouldn't have had me on if I hadn't done that. 
No, it's kind of an ego thing to say I'm a New York Times Best Selling author, I'm a Wall Street Journal Best Selling author, or a USA Today best selling author. I wouldn't say no to that. I would love to have a book on The New York Times bestseller list.
The New York Times is hard, Amazon bestsellers are not as hard. Just to give you a perspective, just so people know the real numbers. For a few days, I was number seven in the health category on Amazon and all it took was 1500 books a day to get to that level. It's not 10,000 books, it's not 50,000 books, it won't last. My position is now like 20,000. For that brief shining moment, I pushed all the way up, and I got a screengrab of it so I got validation. 
You need people to give you good solid reviews.
You want to be able to say Amazon and Wall Street Journal Best-sellers if you can. It's better than not being able to say it. It's just one more enhancement of the brand. Then man, do you need people to review the book. You need those. It's a whole world that needs reviews, but you need people to give you good solid reviews because that's what they're going to look into and say five-star review, I'm interested. If it gets three stars, it's over with everything, not just your book. 
Five stars on average and you have 100 reviews, that looks fake. That's actually too perfect. Somewhere in the sweet spot of 4.3–4.8 or something like that is what I've read.
You need detractors to make it credible, yes. I tell dentists the same thing.
Detractors on your competitors' books before you write your book are fantastic competitive intel. I learned this from Jay Abraham. If you're going to write a book on a topic, go to your direct competitors who've already written books and go to the one-star reviews, you're going to learn a ton about what didn't work and what to address in your book. Great advice.
Understand what the marketplace is missing.
Jay is a clever guy. I know him well. He and I are always trying to figure out how to do something together and it never happens because he's a man with a million ideas. We just haven't set it up yet. That's brilliant. That's market research. Understand what the marketplace is missing. That's what that's doing. Where did somebody drop the ball? That's where you want to step in and be better.
Yes, and you mentioned airport bookstores earlier. Did you pay to have your book featured?
I can't. I'm self-published so I am not in bookstores at all. That's the big challenge of being self-published. You can get in some of the local bookstores, you can do it and that's kind of fun, but that doesn't do anything. You'll sell 50 books that way. A publisher gets behind it and pushes the book out. If it doesn't get traction, they will abandon you in an instant. If your book doesn't take off, they are on to the next one and it's very hard. 
Do you know how much it costs to do the whole featured book at the airport bookstores?
No, that was not freely given information. 
I have a feeling it's a six-figure investment.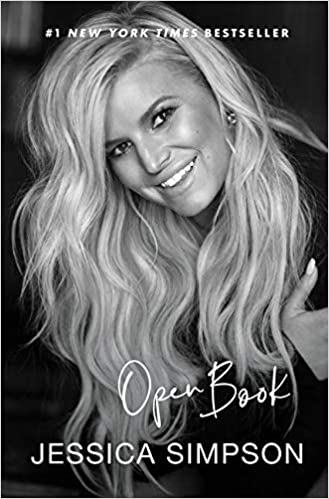 Yeah, because the bookstores are all huge chains. It's Hudson books and then there are probably five chains all over the country that are the airport bookstores. That's how you make the deal.
If you wanted to do collaborations with influencers, where would you start in order to make that happen? To get the right influencers to do strategic and really remarkable campaigns and not just hey, I'm here with my buddy, blah, blah, blah, or whatever. What's your advice there?
I think what you have to do is support them. If it's an influencer, you want to find any way you can to add value to them and their audience in some way. You have to find a way to make yourself unique in the marketplace so that somebody pays attention and says this person is somebody we should be involved with. The whole world is looking for content, but they're looking for good content. They're looking for interesting content. 
Just because I talk well, I don't think that's enough. I got to find a way to bring something much more, the word I was going for was extravagant. It's got to have some unique appeal that people want to share it. There's no such thing as figuring out how to create a viral video. Believe me, you can spend a lot of money paying people who say they will create a viral video, but there's weird magic that just happens. 
You just keep trying stuff. You just keep putting on an interesting thing. Push your envelope of boldness to make yourself more interesting, your content more interesting, and more zeroed in on what a lot of people care about. 
You have to do stuff every day. What you do every day is what aggregates.
Click To Tweet
It's not going to be easy because there are a lot of people doing it. Of course, you were hearing about all these influencers who were making million dollars a year just teaching people how to put on makeup or something. We think that's what I want to do, but it all started with nothing. It was like this little line and all of a sudden, it starts to get shared, which gets more shared, which gets more shared. 
You pay your dues in the first few years actually of becoming noticed. Most podcasters give up in six months, that's the other thing. There are three and a half million podcasts but there are probably 50,000 a month that are giving up because they ran out of guests, they ran out of interesting things to say, or they'd never gotten any followers.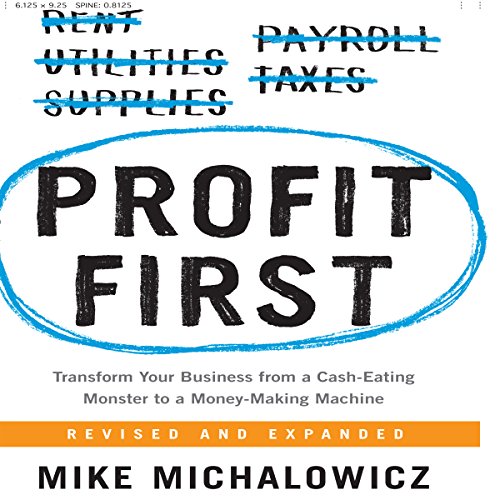 Yeah, pod faded. I had Daniel Harmon on to talk about viral videos and I remember hearing him speak at the Traffic and Conversion Summit. This was prior to having him on my podcast and him saying essentially that there is no formula for a viral video and don't even try to aim for it even though they produced some of the biggest viral commercials online like the Squatty Potty, Poo–Pourri, and all the big viral commercials. They produce those, the Harmon Brothers did, and yet he's saying it's not something to aim for. 
Think about how many Superbowl commercials don't work. You're sitting there saying, okay, this is your opportunity to get this massive audience fixated on your product in a unique way and they failed completely. I've watched Superbowl commercials and I don't even understand what the product is at the end of it. It's hard. Then there are other ones that are just perfect. The other ones are perfect, but they don't sell anything. That was so entertaining. I don't know if it was for Budweiser or Coors. I can't remember.
Yeah, exactly. There's an example of a campaign that didn't have that viral production value, but it just seemed to flood the market at the right moment and set some records. The campaign I'm thinking of is Justin Bieber in the run-up to the release of his song What Do You Mean? That hit single did way better and broke some records. If it had just been released in a regular fashion, it would have done pretty well, but it did phenomenally and as I said broke records that hadn't been beaten since The Beatles or something. It was really impressive. 
I actually learned this from Ken Rutkowski, the founder of METAL. He shared this campaign on one of the METAL Saturdays. It was so cool. The idea here was let's get a bunch of Justin's buddies who are famous celebrities and major influencers to put out a short video or at least a photo on Instagram or other social platforms holding up a sign, just a piece of paper that has #whatdoyoumean and a countdown day—day 28, day 3, day 1. These would be released over the course of 30 days.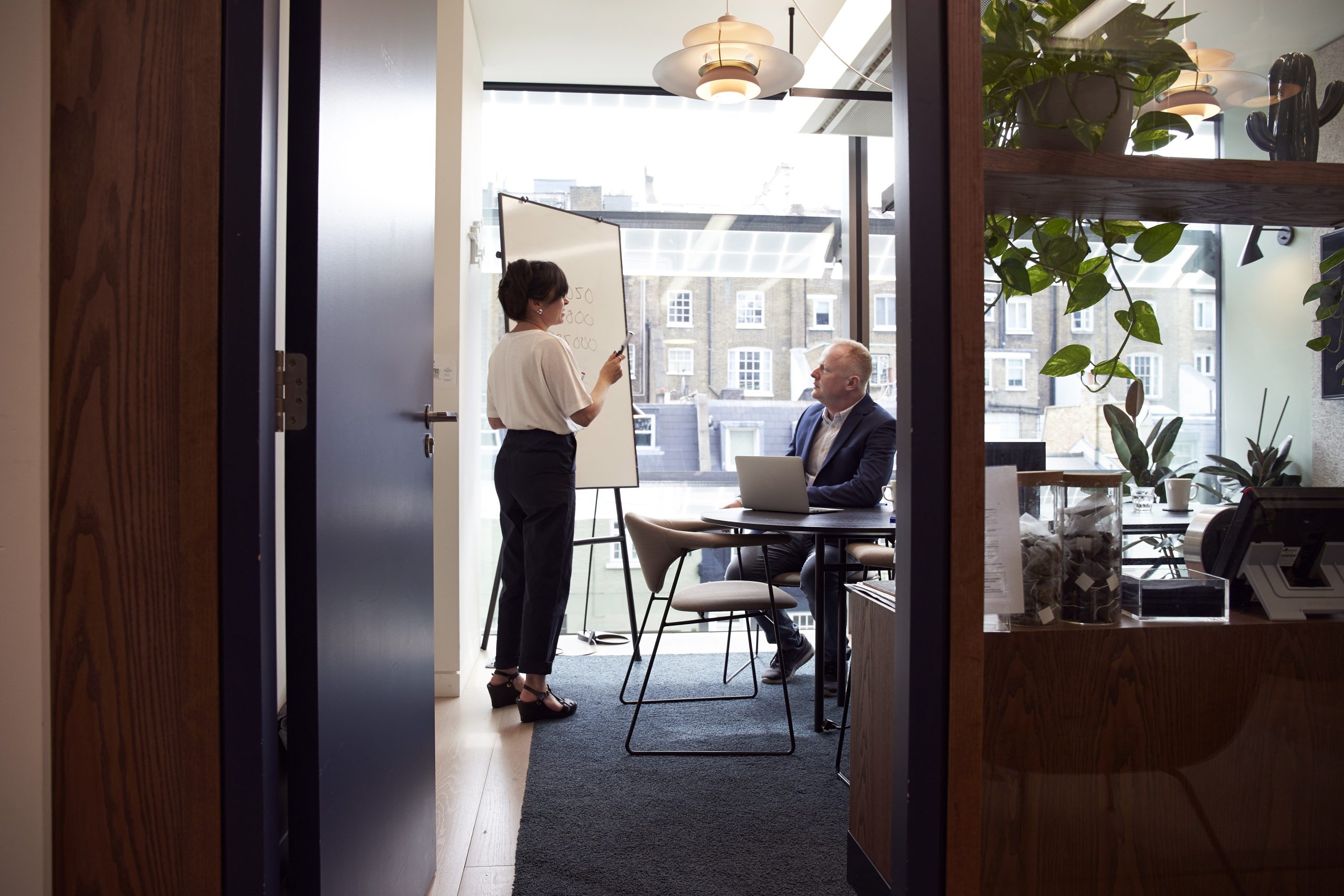 So simple. It's so simple and so easy to execute, but somebody's got to come up with it, and you got to know some famous people.
Yeah, people like Ellen, like Ed Sheeran. They all were part of this campaign.
If it takes them a minute to do, they'll do it.
I remember Ed Sheeran's video is just so kind of nonchalant and impromptu. He had his guitar and he was just playing something that didn't sound anything like the song but had what do you mean at it and is just being fun and light-hearted about it. That was one of the videos that helps you build up all the momentum. That's really clever.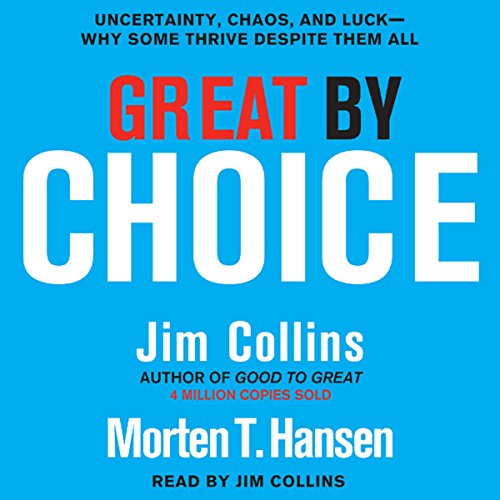 I'm launching my podcast in a couple of weeks. I'm starting to record it, I won't launch it till I have a few episodes. In my book, Superbold, I have exercises that people do to gradually build their boldness. It could be something simple like just talking to a stranger every day and complimenting them, or depending on where you're at, it could be a higher and higher level depending on how bold you are. 
I'm making every guest that I come on do one of the boldness exercises that is a challenge for them to do and have somebody video it so that I can make it part of the podcast. Then we're going to talk about and talk about how it felt to move into their discomfort zone and what they discovered about themselves. 
Most of the people I'm going to have on are going to be pretty bold people, but it's going to be fun to hear them say Fred made me panhandle for a half an hour and it was much more challenging, but I made $38.50.
That reminds me of a challenge I had to do as part of being in Neil Strauss' secret society, which wasn't so secret, it had a website. It's called The Society. One of the intensives was to really get outside your comfort zone, follow these different clues, do these challenges, and don't get essentially abducted by bounty hunters who are after you. It's a big challenge and it was to use the skills that you'd learned earlier in the intensive that weekend on survivalism.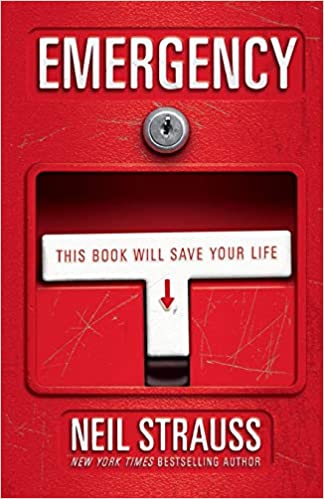 It has a big book called Emergency that is all about survival. That was amazing and very challenging. I'm an introvert so it was very much outside my comfort zone. My little team of three out of 20 different teams or so came in the first place and it was pretty fun. One of the hardest things to do was to go up to people and ask them for money. I'd never done that in my life before and it was surprisingly easy.
It's not easy to get yourself to do, but it's really actually easy to do.
It's easy to get the money.
That's what I mean. It's easy to actually get money from people. Much easier than anybody would have ever imagined.
Yeah, that was wild. There were people getting tased, getting hooded, and handcuffed. We had learned how to break out zip ties and pick handcuff locks with picks and things like that. We were using all of our skills. That was pretty fun.
I love it. Neil's a wild man.
Yeah. Then there's this other big YouTuber, I forget her name but she had this 100 Days Without Fear challenge where she did something outside her comfort zone every day for 100 days, videoed it, and created a huge following on her YouTube. This was maybe a decade ago, do you know who I'm talking about?

I don't, but I know a couple of people have done similar sort of stuff because they were just there because they were shy. They were the challenge that I had growing up as well. They just said I got to force myself out of it. There was another guy and I don't remember his name. Every day he went out and asked somebody if they would give him $100. He wasn't just asking for money. 
In the process of accepting the rejection, you are assuming that 99 out of 100 people are not going to give you $100. That's what you learn from it. You don't die when that happens because odds are, they're not going to. Then you can go through life saying failures are just me getting better and finding the right person, whether it's the right person to date or the right customer. Everything's a numbers game, but you can't get discouraged after two failures when it takes 40 to get there.
Do you know what I think of this? It's a stress inoculation, essentially. You get numb to it, then it's like somebody's calling you, accusing you of having purple eyes or something. You think that's crazy so you just ignore them. It doesn't get you flustered.
Bold people have a very small group of people whose opinions matter.
You realize why I am registering a complete stranger's opinion as something I care about. This is what bold people know. I talked about this in the book as well. Bold people have a very small group of people whose opinions really matter to them. Their family, their close friends, and their mentors. The rest of it, everybody's at zero. They say other people's opinions of me are none of my business and they just proceed on. 
When you can let that go, it's one of the great releases in your life when you can stop worrying about what other people think about you. That's actually nature, I was just listening to this and I think it was Brené Brown who was talking about it. Perfectionism is all about worrying about what other people will think. The only way that you can protect yourself is somehow to be perfect, look perfect, speak perfectly, launch a perfect business, or whatever because you're so worried about what other people are going to think. The greatest gift you can give yourself.
Trying to look good in front of other people and not look bad. The person that did the 100 days without fear challenge and did all the videos, it's Michelle Poler. I think she'd be amazing to have on your podcast when you launch that.
Yeah, I'm going to have to come up with something serious for her to do.
Right. She's very inspiring. I know you're doing some workshops that kind of dovetail with the book. Do you want to just share a quick rundown of what you're up to with these workshops?
Yeah, I'm launching a two-day Superbold transformation workshop, which takes the content of the book and other exercises and stage techniques that I've been working with and bringing 40 people together. We're actually renting out a comedy club so that we can have a stage to work with and we're going to accelerate people's transformation to take them from wherever they are on the shy-bold spectrum and move them up rapidly.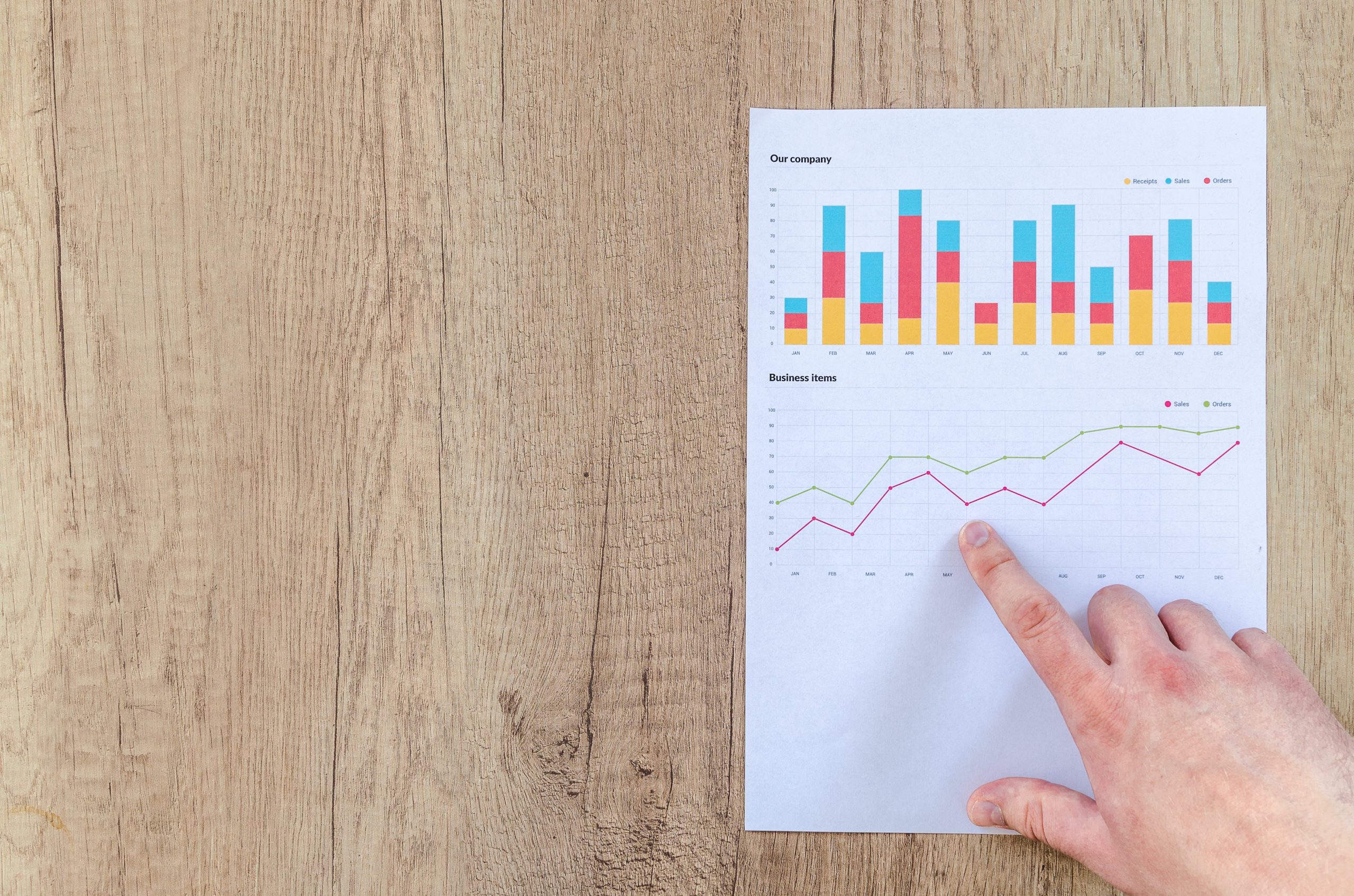 Then come away with the technique so that whenever they feel like they're about to hesitate and it's an important situation and important opportunity, they break through. They know what to do and that's a lot of what I teach in the book, it's a very systematic way to just prepare yourself and act because boldness is taking action. Confidence is when you feel good about yourself in a situation. Boldness is doing stuff. It's taking that confidence, going out there, acting, seeing what happens, and discovering what else could happen.
That's not like one of these crazy pickup artist challenge-type weekends where they strap a dildo on the person's head and they make them stand out on the street corner and greet women who pass by over the next half hour. You're talking about something that's a little easier.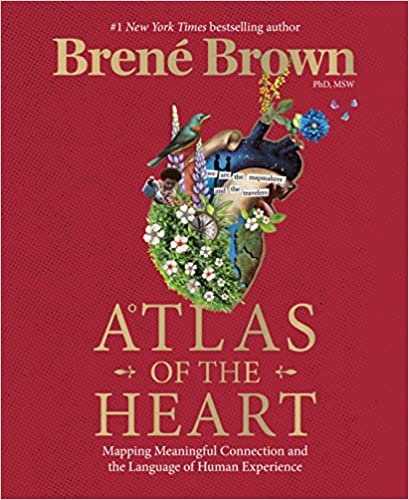 This isn't about picking up women. It takes a certain amount of boldness, but that's very manipulative behavior. This is so that you can chase your dreams. This is so when it matters, you are stepping up, you are speaking up. That's what I want people to do is not miss those key opportunities. 
It may not be an opportunity for a business or even a relationship. It could be that you have to give a eulogy or you should be giving a eulogy for a parent, a close friend, a mentor, or somebody and you're going to get one chance. This is all for your life. There are going to be times when the window is going to open and close. If you don't step up, that will gnaw at you forever because you'll never get another bite at that apple. The opportunity will come and go. 
I mentioned eulogies because a lot of people go. I'm not a public speaker and I just say, this isn't a presentation. This is you just getting up in front of everybody and there's only a chance you have to talk about what this person meant to you. 
When I wasn't as confident as I am now, I would watch people do it and then they would say, does anybody else want to speak? I would be waiting to summon myself and then I say, all right, thank you. I needed five minutes to get up the nerve to get up and speak. Now I get up and speak and I do it everywhere in my life. If there's an opportunity, I'm going for it to see what happens. If I embarrass myself publicly, that's okay.
Yup. It's not the wallflowers who changed the world.
Exactly.
Perfectionism is all about worrying about what other people will think.
Click To Tweet
Yeah. How does our listener or viewer attend your workshop?
Go to fredjoyal.com. I'm Fred Joyal everywhere, Twitter, Instagram, Snapchat, Facebook, and LinkedIn. I won't do anything on TikTok because I don't think it's going to move any books, but I'm a marketing guy so I grabbed my name early. My website is where you can learn about the workshop. It's June 24th and 25th in Santa Monica. It's very limited in attendance because we want it to be a concentrated group and the space is fairly small on purpose. It is not expensive. It's less than $800 to participate for two days and you will be forever changed.
That's awesome. Fred, you're doing good work out in the world. Congratulations on the success of the book, with the workshops, and appreciate you being here.
Thank you, Stephan. It's been a pleasure.
Thank you, listeners. Get out there and be bold. Make a difference and we'll catch you in the next episode. I'm your host, Stephan Spencer, signing off.
Important Links
Your Checklist of Actions to Take
Get my presence out in the world. Be a guest on podcasts and do some keynotes so that my audience will know me and my product.

Don't get discouraged by failures and rejections. Instead, take it as a learning point and stepping stone to success.

Get outside feedback. Don't just ask your friends. Ask experts about my product. It takes boldness to invite feedback because that's how I get better. 

Have people review my product. I need people to give me good solid reviews because that's what the people are going to look at when they encounter my product.

Understand what the marketplace is missing. That's where I want to step in and do better.

Find a way to make myself unique in the marketplace. This will allow me to collaborate with influencers because what I offer is unique.

Stop worrying about what other people think about me. When I become obsessed with other people's opinions, I forget my own. Bold people have a very small group of people whose opinions matter.

Always act on an opportunity. Being bold is all about taking action, and hesitation is the opportunity killer.

Check out and read Fred Joyal's latest book, Superbold: From Under-Confident To Charismatic In 90 Days. Then, do the exercises in the book that will build my boldness.

Visit Fred Joyal's website and follow him on Twitter, Instagram, Facebook, and LinkedIn to learn more about him. Also, check out his latest upcoming workshop, The Superbold Two-Day Transformation Workshop.
About Fred Joyal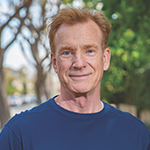 Fred Joyal is an author, speaker, entrepreneur, and business advisor. He co-founded the most successful dentist referral service in the country, 1-800-DENTIST. He has previously written two books on marketing, has dabbled in standup and improv comedy, acted in bad movies and excellent TV commercials. His latest book, Superbold: from Under-confident to Charismatic in 90 days, is an Amazon and Wall Street Journal bestseller. He once beat Sir Richard Branson in chess and was also a question on Jeopardy. He is an avid cyclist, a below-average tennis player and an even worse golfer. He lives in Los Angeles.