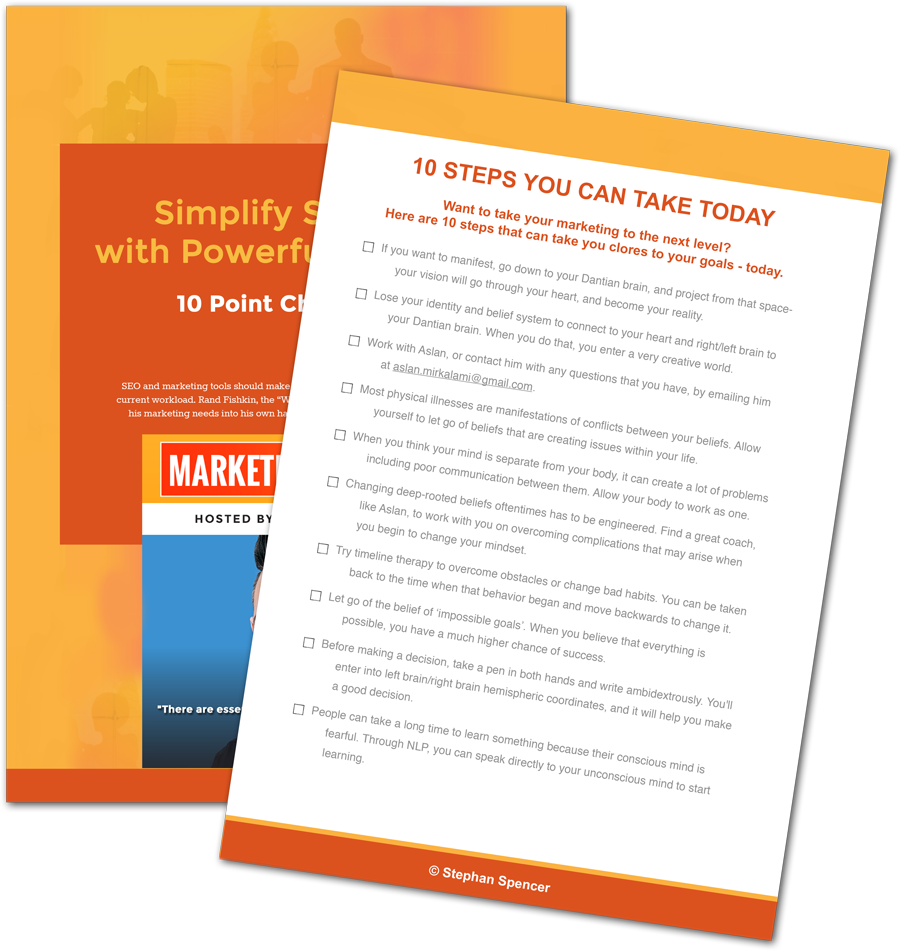 Get into action! Download your FREE Checklist
Put the most important tips from this episode to work and take your marketing to another level! Get your free 10 Point Checklist for your next actionable steps.
This Week's Guest:
Some of my favorite Marketing Speak episodes are the ones where my guest is so deeply knowledgeable about a specific subject that we get to spend an hour just geeking out. These are the episodes that are packed full of advice and provide ultra-specific value for listeners.. They have tons of tips and insights that aren't normally compiled together in one place.
That's exactly what you'll get today from Melodie Moore, a true expert on automation. We'll geek out together and talk about Infusionsoft as well as various tools that integrate with it. We'll also talk about marketing campaigns, indoctrination sequences, membership sites, online courses, and a ton more. As the founder of Business Tech Ninjas, a company that specializes in creating membership sites, Melodie is chock full of tips that I hope are as helpful for you as they were for me!
Find Out More About Melodie Here:
Business Tech Ninjas
@Melodiem47 on Twitter
Melodie Moore on LinkedIn
melodie@businesstechninjas.com
In This Episode:
Links and Resources: