In January, I heard a quote at Abundance 360 that there will be two kinds of businesses that will exist at the end of this decade: businesses that use A.I. at their core, and businesses that are out of business. My guest today, John Wall has a world of expertise to impart in that domain. He is a partner at Trust Insights, a marketing data science firm, and co-host of the Marketing Over Coffee podcast. 
Today's episode is chock-full of knowledge about tech stack audits, machine learning, data science, and all things A.I. for marketing. We also get into a deep discussion about privacy, which of course is not a thing anymore—it's incredible what people can deduce from your Facebook profile, and even apps you don't think about like FitBit. We talk about is and what is not allowed to be done with Google Analytics, which led to a deeper discussion about privacy laws and how they have evolved, especially over these last few years. And, being a 13-year podcast vet, John has great advice to impart on building your tribe and leaning on each other for help. It's great, super-useful information, so without any further ado, on with the show!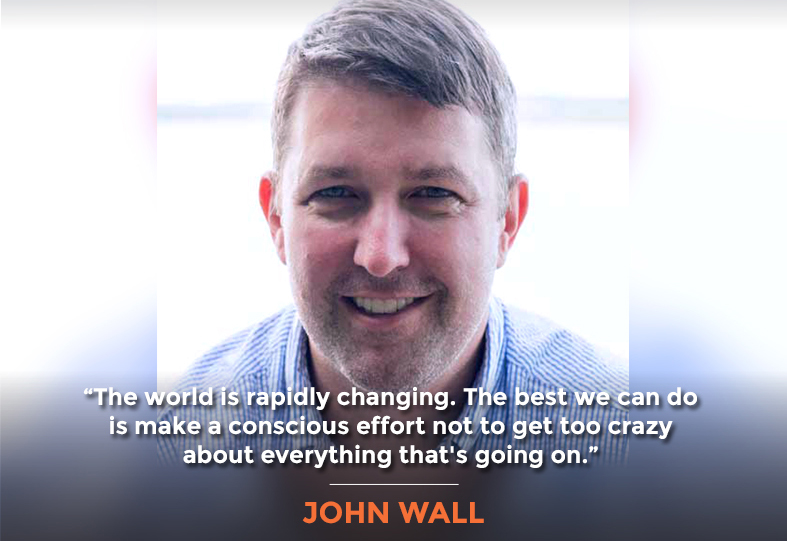 In this Episode
Transcript
John, it's great to have you on the show.
Oh, thank you. I'm glad to be here.
Let's start by tackling a topic that I know is near and dear to your heart and mind as well, and that's artificial intelligence, which encompasses a lot, including machine learning and autonomous intelligence, which will be on the other end of the spectrum when we get closer to the autonomous machines that we'll be able to have us around as pets or not. But anyway, where do you see things heading, and how quickly? I've heard lots of different prognostications from folks like Ray Kurzweil, and so forth, I'd love to hear yours. Where are we heading and how fast?
That's funny. I know Ray is just waiting for the switch to flip there. He thinks we'll hit the inflection point, and we'll be erased within two weeks. Definitely not from that camp. We have made a conscious effort not to get too crazy about everything that's going on. And you brought up a great point that there's kind of the umbrella of artificial intelligence, but we just do a lot of stuff with machine learning. And we found that machine learning is the thing that can give us some actionable tactics right away to get down to work. And so, most of what we're doing is just getting data sets that ten years ago, you'd have a hard time even getting and now that you've got them, you have the computational horsepower to chew through it, and to get some actionable insight. 
The world is rapidly changing. The best we can do is make a conscious effort not to get too crazy about everything that's going on.
Click To Tweet
I mean, even something as simple as text mining, being able to go up and go to every web page you've got on your site, run that through some machine learning to find the terms and themes that keep coming up over and over again, and then being able to optimize that and clean up your act and try and get some more inbound traffic. That's the kind of stuff that we spend most of our time chasing.
Where do you guys set in terms of the ecosystem? And I know MarketMuse does something kind of similar with their machine learning that is helping their clients optimize their content on their websites for certain search terms, and doing it in a scalable semi-automated fashion with machine learning. Where do you sit in that ecosystem?
Yeah, we have not gone that kind of the product route, of trying to find a machine that can work for everybody. So Trust Insights, where I work with Christopher Penn and our co-founder and CEO there, Katie Robbert, they both came out of the PR world. They were doing a lot of marketing analytics for public relations stuff and tracking media, and at the same time, they had more and more clients that wanted them to apply the same analytics power to all their marketing campaigns. And so they spun off and created their firm. And I had already been working with Chris for years on the podcast, and so I joined them. 
Our approach has always been more of a consultant arrangement.
And our approach has always been more of a consultant arrangement. We come in, look at all the analytics systems they've got running. And our clients or folks are either not large enough that they can have a full-time data scientist on staff, or they just don't want to add that kind of payroll to their marketing department. And so we can come in, look at all the analytics, look at all the marketing programs that are running, and eventually get to the holy grail of doing some attribution for him. Looking at all the marketing programs, see which ones are working, where they should be spending more, where they should scale back and stop wasting their money. And that's kind of the niche we've found ourselves in, basically boutique consulting firms for marketing analytics.
Okay. Maybe for those of us who are listening, who don't know, what a data scientist is, and why that's valuable, you could start at a very basic level, just describe that role, why a company would need it, and just to kind of set the stage here for our listeners. This is a quote I heard at Abundance 360 in January that was very profound, I forget who it was attributed to if it was Elon Musk or somebody similarly wise and visionary, but the quote went something like this. 
They're gonna be two kinds of businesses that will exist at the end of this decade, either businesses that are using AI at their core or businesses that are out of business. So you choose which one you want to be in, which camp you want to be in. But having said that, let's now talk about from a basic kind of non-techie standpoint, what does data scientists do, and how does he or she help you kind of plan for being future proof?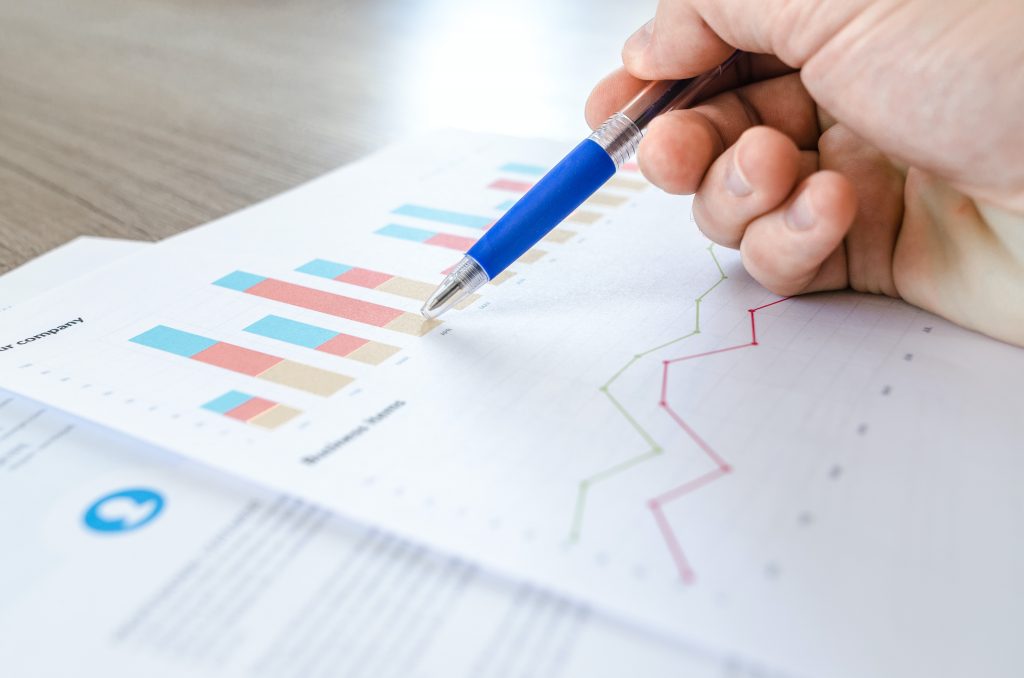 That's a great question because, in the generic sense, a data scientist is just a trained professional, it's able to go through large data sets, get insight or answer questions. Data detective would be one way to think about that. But as far as what that quote you're talking about, there's the impression that the margin on marketing and all the promotion and things that you do is so narrow that if you're not taking full advantage of all the data you have that your competitors will eventually lap you, they will just put you out of business. When you look at category design, talking about the types of businesses that survived, we keep seeing over and over in tech, where the market leader grabs up 70% or 80% of the market. And then there's usually a number of two or three that somehow survive on 10 or 20% of the market. And then after that, it falls off a cliff, and it doesn't work. 
So I would agree with that completely if it weren't for just the relentless state of change. If everything stayed the same, then yeah, absolutely artificial intelligence and machine learning would give you the advantage you need, and you would eventually crush all the competitors. The best AI would just always win. But, unfortunately, like everything is moving at the same time. We have entire data sources and networks that used to be running the game, and now nobody cares to download all of my space. They're not going to get any insight out of that. Other players have come in and taken over. There's always this churn, but in any market that gets mature. You do always reach a point where if you're able to take better advantage of your data than your competitors, that's going to give you an advantage that most people will be enough to dominate as things continue to accelerate completely.
If you're able to take better advantage of your data than your competitors, that's going to give you an advantage.
If a business wants to be more competitive and future-focused, they might consider hiring a data scientist, but maybe that's premature, maybe they need to first hire a company like yours, to figure out what their needs are, what sorts of problems they should be solving, and which ones are not worthy of their time and attention, and other such issues. So I'm curious what sort of things would you want to do first with a company before they put out a job description for a data scientist or even worked with an outside consultant?
That's a great question. Because when we talk about all the stuff we do, we're talking about text mining, or predictive analytics, all this cool stuff, but the reality is, for over 90% of our clients, when we get in there, unless your data is in decent shape, you can't take advantage of any of this stuff. So much time gets spent upfront, in cleaning up the data. The biggest thing for us is not just the schema and the structure of the data but the integrations all across the board. Pretty much any company, once it hits the $10 million mark, they're starting to have five or six, at least different data sources for customer data, and it just gets bigger and uglier as time goes on. So kind of getting everything in order and built so that you can track everything and be able to have actionable data is just a huge amount of work. And then you definitely can't just run an ad for a data scientist and find somebody straight out of academia. The real benefit is if you've got somebody that has industry experience. So they're able to prioritize and figure out where to start. 
Hopefully, at least you can get some easy wins and start to prove the fact that data science is going to help you out. And it's funny too, and it's kind of an academic fight we could get into. So often we have clients that come to us that want us to prove specific things, and that's kind of completely against the data science mindset of just grab all the data and let the data tell you what's working and not working, as opposed to it being sent in there to try and prove something. And that's where it just all gets messy. There's a lot of that human emotion that gets into it, and your budget, and how much time you've got, you have all these competing priorities, and it's just getting in there and doing the best you can with what you've got.
The most important thing is not just the schema and the structure of the data, but the integrations all across the board.
Click To Tweet
Yeah. And would you say that a person that they would either employ or contract with would need to be, let's say, like a Python programmer? What would be the skill sets and tools needed for doing proper machine learning or AI?
My co-host. And partner, Christopher Penn is the guy that gets in the trenches and does a lot of the work. But yeah, Python is pretty much the Swiss Army Knife of being able to get into data sets and kind of do work that you can get to. And that's great in the early stage where you're just trying to kind of figure out what's in there and what's around. We use R for a lot of data analysis; we use Tableau as the front end for a lot of reports. And then as you go further down, in size and complexity, Google Analytics and Google Data Studio are great for just getting started to get a handle on what's happening on your website and be able to put together some dashboards and things that you can look at regularly. So you just kind of get started with the free suite, jump up into Python and R and start getting ugly, building your models and things like that. And that's kind of what, no project too big, no fee too big. I mean, you can go full customer data lake and spend millions to have a big vendor come in and do the kind of hardcore stuff that you see the major retailers do.
Yeah. And would you recommend that our listeners play around with AI in some form, download maybe a tool, or try to learn some simple programming? There are scripts and so forth out there that kind of come pre-made in Python that will, for example, build a meta description from an article, and it's all unique copy, and send a summarize and synthesize that copy into a short description worthy or inappropriate for a meta description. So that's just one example application for a Python script that calls on some machine learning libraries, like T5, for example, is one that you could use to do this summarization. What would you recommend somebody do to get more familiar with what's possible with AI and ML?
Is AI and machine learning going to be your career? Is that where you're going to continue to run with?
For people that have the initiative to jump in and go, Google does have a lot of training and tutorial stuff. IBM Watson has some resources. Christopher talks about that stuff a lot and does a lot of stuff with them. For us, it's such a heavy lift to get in there and start playing around. The majority of the folks that we work with just don't want to go down that route, that's pretty much why they bring us in there. Once it gets beyond V lookups in a spreadsheet or maybe a Google dashboard, that's just not where they want to be spending their time. And I think the big question with that is, and you do have to decide, is AI and machine learning going to be your career? Is that where you're going to continue to run with? Or are you going to stick in your vertical like whatever your company does? 
And you pretty much have to pick one or the other because if you're going to become a full-on data scientist and be pulling your own data sets, that's a fantastic skill set to have, that's always in demand. But you'll be able to take those skills outside of your vertical too. So, you're probably not going to be on the CEO career track if you're going to dig in that deep. And especially if you're in a larger organization, a larger company, you're gonna have to kind of go down that CMO track of covering all the bases, and you're not gonna have the time to dig in that deep. But if it's a smaller org, where you just want to be able to bang some of that stuff out on your own, then, definitely start running with it and start working on projects and see if we can come to actionable data.
All right. So let's talk a bit about actionable data. And I think you used the term earlier, actionable insights. So I'd love to hear some examples of what kinds of actionable insights you've come up with for your clients, and what kinds of results applying those actionable insights in their business did for them?
There's a lot of work that we've done as far as attribution modeling, as I had mentioned before. So being able to take all of your marketing programs. And in the past–it makes it sound like it's years ago–a lot of attribution models are just looking at the last conversion or the first conversion. Like, how did the lead get there? Or what was the last thing that they did before they closed? And then more complicated models start to do multistage attribution, where maybe you're giving a weighted percentage to individual campaigns to try and figure out which ones are driving business. But one thing that we've been able to do is just grab the entire data set of all the traffic and goals and conversion.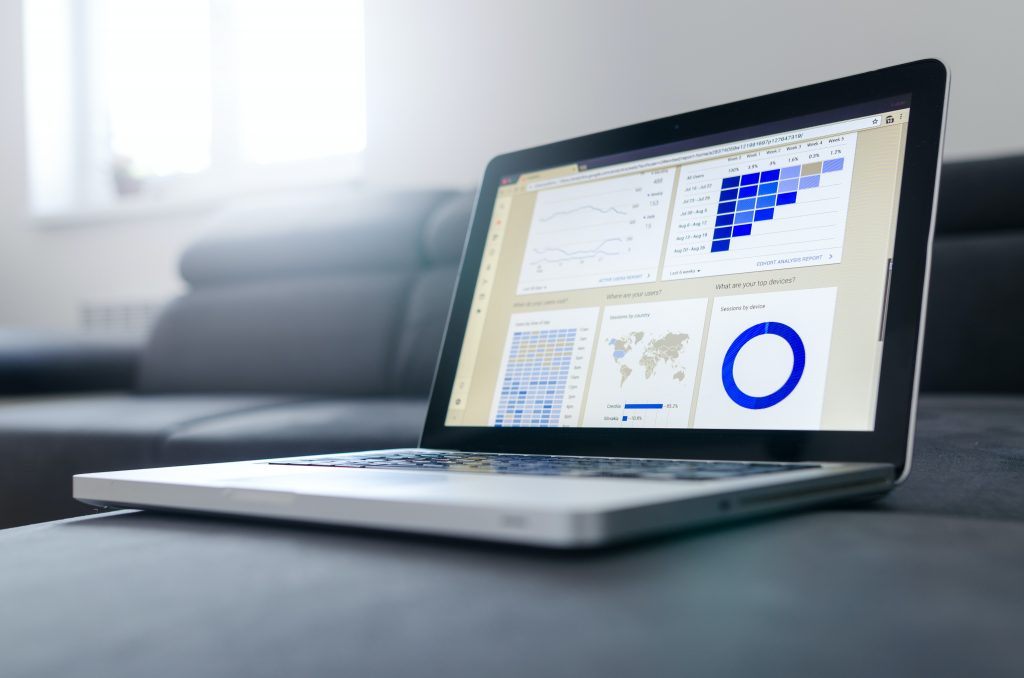 Chris uses Markov chain modeling to come up with a report of, okay, so every month, you can look at, here are all of the marketing campaigns that were involved in the buying cycle where they tend to show up in the cycle. Whether it's the first touch, or it's when the sale cycles engaged when the deal closes, or post-sale–because we even see marketing campaigns that drive business post-sale–and rank by size, priority, or impact so that you know that okay, so this month, 40% of the mid-funnel deals came from organic search. And so over time, certain companies, you build a track record of, okay, which campaigns show up when and how strong should they be. 
One insight that we get a lot is that we see a lot of companies bias towards organic search, and work that they're not even doing SEO for. So you'll see that 80% of your deals this month came in from organic searches. And so you need to diversify, you either jump on it and do more SEO, so you have a little more control over that, or try and get a channel like an email up to speed or find another channel where you can just get a more diversified approach so that if your search results take a hit, it's not going to knock out 80% of your business next month. So that campaign ranking is a report that a lot of our clients use to kind of figure out what's working and not working. And then, of course, it's great for cleaning up the dead weight too. You say, "Okay, so here are the active programs. We had seven marketing programs that drove no traffic at all and don't need to be in the funnel. So those funds can go elsewhere."
Get a more diversified approach so that if your search results take a hit, it's not going to knock out 80% of your business next month.
Let's say that 80% of the leads the revenue came from organic search, that you find this through your machine learning algorithms, isn't that kind of available information anyways, without using anything fancy that you can just go into your Google Analytics or Adobe analytics or whatever and kind of see that or not?
It depends on how much of your CRM data you need to know on those goals. If you can get the entire register for a demo, purchase all that stuff in a goal in your analytics, then yeah, you can see how that works. You can't measure the interaction or the timing of those. That's one thing to know when they fit in the cycle. But you can get mostly to that picture from your goals. All that stuff is built on the goals, but it's just going a little bit further to find out the order in which they trigger and if there's statistical relevance to that. And the other one is, some companies tend to look at their marketing programs and make decisions on what they're going to invest in or change that's weighted by how deep in the funnel it is. If you can have a small impact late in the funnel, that's one thing, but if you can have a large impact for less expense earlier in the funnel, you may opt to go to the top of the funnel.
Okay, so let's say that the customer, the client has a lot of data sources they're pulling from, they're a big corporation using five or six major data sources, how do you kind of know what is important to pull from that and what isn't? I know you use machine learning to figure out all that but walk us through a little bit more what the output is for, let's say, five or six data sources, and how valuable that is for your end client?
In pulling that together, we're always starting with a hypothesis, and the majority of times, it's just conversion. Somebody is looking to close a deal, so they're working backward from there. And looking at all the data sources, trying to grab everything related to the conversion is just the first step, to see if we can build that chain out of seeing how things move through the entire flow. It's very challenging to figure out how to map the data sets to the complexity, and we haven't found any other way to do it than to just go in, and there's a full process of extracting all the human knowledge before you can get to the data set, sitting down with everybody involved. And for some companies, this is the first time it gets done where people understand why data goes from one system to the next, and what things goals are triggered, or actions are triggered as it goes through the whole stack.
There's no better content in terms of engaging with people than podcasting. If you can get someone to listen to you for an hour, you've found your tribe.
Click To Tweet
But yeah, I'm trying to think of a project that would kind of keep an example of that. And it's also challenging too. We can do that kind of project in 90 days, but as you're waiting on inputs from each of the individual's silos, if the data is completely siloed in different departments, and you have to work with different people, it can take over a year to get everything together just to start to have enough data to test your hypotheses. So, yeah, there's not a very illuminating answer, but I guess it's just kind of a lot of the problems that we face in trying to get that together so that we can finally see that picture of, how does the marketing spend to drive traffic for sales? How effective are they in getting things done? When the customer comes on board, how fast do they come up to speed, and can they be made successful? In a perfect world, you'd go all the way to the end of the customer lifecycle too, try and upsell them, and then figure out there is a point at which they even leave because their needs have been met or the project up.
Do you have any examples of data sources that would be some of those auxiliary sources beyond Google Analytics or Adobe analytics you might pull from?
Yeah, for most of our customers, it's their CRM system. So whether we're on to Salesforce, probably 80% of the time, marketing automation, a lot of Marketo. Occasionally Oracle Eloqua. Getting those systems in and on. Some clients do some SEO tool tracking, some of their reports are interesting if we can get their keyword scoring for competitors. That's something to measure, and we see that sometimes. And then e-commerce, whether Shopify or whatever else they're running, as far as the transactions go through there. That's kind of the major buckets that we tend to see people having.
Are there any particular platforms that are just problematic? From the client's standpoint, they're trying to get actionable insights out of let's say, Shopify, or Magento, or WordPress, or Squarespace or whatever the platform is that they're using, what are some of the worst platforms in terms of getting actual data out of?
The weaponization of social media is happening as far as completely ignoring all privacy.
Social media is kind of an endless battle for us just because that's kind of the constant struggle between getting the data that, maybe is yours, or just the constant privacy battles. It was like five years ago, there was so much more you could do as far as tracking people through all kinds of channels, and you could tie that to your social media ad spend too. There were all kinds of stuff you could do on that front. We have to counsel our customers that using Google Analytics, and you're not supposed to be tying your user IDs back to actual customer records. It is a violation of your terms of service to personally identify based on Google Analytics data. The social is definitely the biggest headache as far as stuff that we used to be able to pull last week, and we can't pull now, or the same thing with the social ads, too, as far as like, okay, here's what the results we had with this group before but now, we can't even pull this group anymore, or we used to be able to see more data and do more look-alikes, and that kind of thing. And a lot of those doors have been closed.
I'm curious what your thoughts are on Cambridge Analytica, and I don't know if you saw the documentary, The Great Hack. 
Yeah, there's so much going on that front. The weaponization of social media is kind of what's happening as far as completely ignoring all privacy, being able to get a profile on someone. It's just amazing how even if your privacy is completely locked down, the machine learning is so good that if we can get a picture of your ten friends around you, we can get a pretty solid look at who you are just by who you're affiliated with. Like we don't need your data, we can just grab around it. There's just so much going on on that front, and of course, now we're heading into election season too, which kind of the last election highlights a lot of the craziness going on on that front. And I think it's gonna be more exciting next month for us too.
Yeah. What can a company or a person do to combat these kinds of evil intentions that companies like Cambridge Analytica have or have had and protect ourselves, our privacy, and our data?
That's a great question because there's no alternative, you have to kind of make the decision, like, are you going to jump in and do things on social media and communicate with people through that? Yeah, there's kind of nowhere to hide. The problem with even trust and privacy is that we have almost none already. I mean, if you're carrying around a cell phone, and you're using a credit card for your transactions, there's pretty much a picture of like, where you are and what you're doing 24/7 around the clock.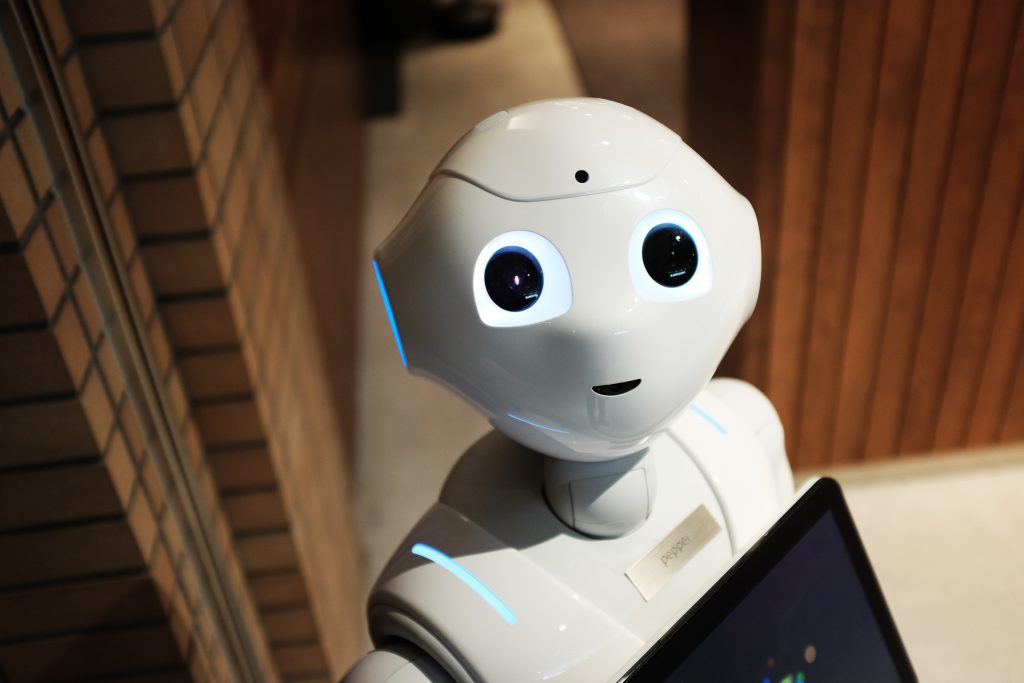 Then it's just a matter of okay, so what else is this data being used for, and who's taking it and using it for their purposes? You pretty much, it's deciding which networks you want to get into, decide what you want to do, and maybe you want to cherry-pick, and maybe there are certain networks that you just want to have nothing to do with because the privacy violations are so egregious and then it's more kind of just kind of common sense stuff you see, as far as keep your children off of social media, don't be sharing pictures of your family or anything that you wouldn't want to be spread to the whole world and passed around in jail. 
We're in such a strange time where because all of this stuff is free, they've had to build business models around it. And it's even gone up to the mainstream press too. So many of what we're kind of the cornerstones of journalism, and the fourth estate, now are chasing clicks. Like, that's their number one thing, and so they're willing to say a lot more ridiculous stuff. And ultimately, we're the ones that demand the content; people do click on the clickbait, that's why it keeps getting done. So I don't have an easy solution to that stuff.
I'm curious, are there certain social networks that you refuse to be on or certain things that you won't share because of privacy considerations? Like for me, for example, I won't use TikTok because of its affiliation with the Chinese government, and at least up until this point. And so I don't want to share that information with the government over there. And I also don't want to share on social media in general pictures of my young son who's a year old now. You won't find any pictures of him. That's kind of ironic that I have this book I co-authored called Social E-commerce, and I know a few things about social media, but I just don't want to share that information, nor does my wife. So consequently, don't put photos up.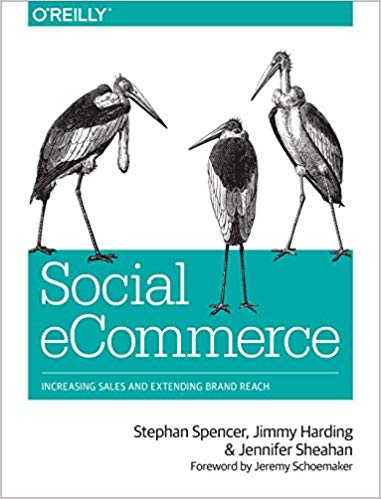 Not. And what people don't realize is they see their own life progressing and so they want to put pictures out there like that. But they don't think about the fact that, when your child becomes 18, you've given away their image and their presence on social media. People will be able to search and make fun of them for their baby pictures or when they fell off their bike when they're five years old, and things like that. Yeah, for us, kids are off-limits, we just keep them off their privacy. It's their right to decide whether their images get used and whether it gets put out there on the web. And yeah, I'm with you on TikTok, too. I am looking at some of the stuff that gets tracked while that app is running. And even Facebook, I use the web interface on my phone. It was insane, there was a period where the Facebook app was draining 25% of my battery because everything was running in the background as it ran. So I even pulled that off of there. 
I did the same thing. 
Did you? Because it's insane when you see how much is going on. And it's very strange because people get concerned like, "Oh, people are watching me," and it's not that, it's more than your data gets used in the aggregate. It's like a great example of fitness trackers, right? I don't know if it was Fitbit or one of the other trackers, but there was another military that was doing some analysis. And yes, this government base is not on any map or anywhere, but if you knew that these 20 people were employees there, you could see the loop of where they go running at lunch around the building, it's circled on the map where the military base is. So there are things like that, that you don't think your privacy has any real impact until something like that happens. And you realize what people can deduce from what seems to be irrelevant stuff that you're sharing.
Yeah. I do recall something about that from the news. Okay, so back to AI and different kinds of platforms for helping companies with AI. Where does TensorFlow fit into the picture? That's technology from Google, and I'm curious where that fits into the ecosystem for a typical business.
We do not use TensorFlow, that's something that we don't apply. Most companies, when they get to that point, they already have something established that they want to use and one with. And to be honest, I'm not that familiar with everything going on there. I mean, I do know it has its own flavor, and they have spent millions and millions and development on it, and it's baked for them to solve the problems that they have. But, unfortunately, we are not on board.
Got it. But you guys, you'll take like Google dashboard technology and integrate that into what you're doing. So you provide a Google dashboard interface, or do you pretty much prefer to use Tableau or something else instead?
Data Studio dashboards tend to work. We have very few clients that want to dig into analytics and look. I mean, it's within three clicks, you can get to your goal there, but they want something that they can just pop up and look at immediately. For a lot of our clients, they reach to a point where they just kind of become hands off on it, they don't even want to be looking at the monthly data runs, and they want us to check out that data for them and then sit down and guide them as far as like, okay, here are the things for the month that you want to dig into. We've seen that these programs are working, so you need to look at this. 
The weaponization of social media is getting stronger because of machine learning. Data privacy is fluid because even if all your privacy meters are on, AI can easily figure out who you are by looking at the 10 friends you're affiliated…
Click To Tweet
Another one is figuring out the seasonal flow of things and finding out where things start to dip. So after a while, you can say, "Normally, you pick up this many new email subscriptions or new SMS leads per month, from these four or five campaigns, you need to refresh them or change the content." But even dashboarding–and that's even something that we do now and then is tagging the dashboards, so you can see how often a client is using them. Because in so many places, you spend a lot of time building dashboards, and then you go back 90 days later and realize that nobody's reading any of the dashboards, they're not taking any action on the stuff. And ultimately, we want to help them get better results and programs. So if they're not going to dig into it, we have to dig into it for them. 
That is funny when you go to all the trouble to build a dashboard, and nobody logs in. It's like building an online course that nobody logs in after they buy and so they're not consuming it, not getting the ROI out of it. But they paid for it. Okay, well, that's not fabulous.
Isn't it funny that goes back to all purchases being irrational, and a lot of it is hope, right? I mean, people buy online courses with the hope that "Oh, yeah, I'm gonna get to this, I'll take some time for this." I've even seen some insane stats about over 80% of online courses being purchased but not being finished. That's a whole another discussion of online training and how that has kind of moved because it's interesting to see so many people doing more interactive training, small group projects, and things like that, as opposed to just talking head training. 
One thing that seems to be taking off these days, especially in Corona times, is this kind of like five-day, or seven-day, or 21-day, or 30-Day challenge, where you have some live streamed kind of training that is every day for the course of this challenge. It's free, or very inexpensive, but then they sell something at the end, or towards the end, as an upsell. So I'm curious if you've seen much in that regard. I just see a lot of folks doing these challenges. I'm curious about what you're saying about that.
I've even seen some insane stats about over 80% of online courses being purchased but not being finished.
Yeah, that's just kind of classic buyer behavior stuff of you've got some scarcity, there's usually a deadline, it's like okay, you've got to sign up, by this date to get started to do the challenge. And then the fact that it's a fixed commitment, and people understand that, okay, it's a 21-day challenge, or a 90-day challenge or whatever, that has a solid end, all those things just kind of appeal to the lizard brain. It just makes people more comfortable about the transaction and what they're buying and what they're going to get out of it. And you have the better ones to have some kind of gamification built in there too. You check in every day, you answer the three or four questions, and you feel like you've accomplished something. 
And if there's a leaderboard, that's another thing to turn things up a notch. So, yeah, there's a lot of ways to kind of make that experience better. And then the flipping of instead of "Okay, everybody logged on to watch this person talk now" to "Okay, everybody goes watch the video on your own time whenever you can watch it, but then show up at this time to share your results and talk about what happened." Now, it's all about me talking about what I learned out of this thing. And so it becomes more self-centered, and it gives that stuff a little bit more traction and people reason to show up.
I'm seeing a lot of these challenges that are happening throughout the summer and now into the fall are more live-streamed. In other words, you don't attend, and you miss it, right? So it's every day for five days for an hour, from twelve to one Eastern, and if you snooze, you lose. You're getting something very inexpensive or even free, so you just got to show up or miss it. So those are the ones that seem to be getting the most traction and making the most money on the back end from what I'm seeing. Anyway, so I was just curious what your thoughts were on that. 
Now switching back to this topic of setting goals like e-commerce goals and Google Analytics and knowing which milestone your prospect is at in the buyer journey and trying to move them along, and connecting all this up to the CRM, and so forth. What are some of the most common mistakes that you see with people's setup of Google Analytics, or just in analytics in general, whether they're using Adobe or whatever?
There will be two kinds of businesses that will exist at the end of this decade: businesses that use A.I. at their core, and businesses that are out of business.
Click To Tweet
It runs the gamut from a lot of people just don't even have it turned on, or it was turned on five years ago by some intern who's not even around anymore. I mean, we see that kind of stuff all the time. There's a lot of things that we set up out of the box, a lot of the channels are kind of weird. You may have like paid Google Ads showing up as organic traffic, and some of the social stuff is a little bit weird. There's a lot of things that can be tweaked there. But I'm trying to think of the worst thing that we've ever seen overall. I think it's just the one where people are talking about, "we're looking at all this stuff," and then you go in and see that the goals were built five years ago and 17 of the 20 of them are all zeros, have never been tweaked or set up or anything like that. It's just nobody's using any of that data, they kind of set it up to make themselves feel comfortable, but there's nothing actionable coming out of it.
Yeah. I've seen things like double counting, so their metrics are artificially inflated. I've seen so many nightmares of different things that weren't set up properly, or counting and tabulating, and they never figured out that was the case until many months later. 
And changes that people make based on the website structure, and then they switch content management platforms six months later, and they don't realize all those rules are broken. It's like looking for demos in the demo folder, but that folder doesn't even exist anymore. There are so many ways it can be screwed up, it's amazing.
There's no better content as far as really engaging people.
I just had a client who updated their blog with a new visual redesign, and in the process, they broke their Google Analytics. They didn't realize that it was the code snippet; they thought that their traffic had gone to zero because of the visual redesign, like, "Oh, well, that can happen where you lose your traffic," "You lose traffic because you did a redesign." "But no, it was only a visual redesign. The URL structure didn't change; the internal linking structure didn't change. There were no redirects implemented." So when I heard from the client, like, "Oh, yeah, the traffic went to zero the other day, it hasn't come back yet. And it's been almost a week. How long does that normally happen?" "What? It shouldn't happen at all. Are you sure Google Analytics is even firing?" And it wasn't.
Yeah. And then there's nothing to do about that gap. If the code was not there like that data, you're gonna have that hole. You got to annotate that now in your reports because that's gone forever.
Yep. So I think you have a checklist for Google Analytics. Is that right?
Yeah, we have an 11-point checklist that we just use; it's all the best practices that we kind of go in there and look for. So over at Trust Insights, you can check that out and take that first spin. And then we talked about GA, and all other stuff, marketing, and tech and Marketing Over Coffee all the time. So we're always over there if people want to talk more.
One other topic, just completely switch gears before we wrap up the episode. So you've been podcasting for a very long time, and I would love to hear some of the lessons learned over these 13 years that you've been podcasting.
There's so much stuff. I think the thing is that this medium is so great because it's very different. When people ask us about doing stuff with the podcast, there's a little bit of a learning curve in that. It's not like ads or email where if you do something as part of a podcast, within three or four days, it will have run its course, and you'll have all the data. When you put out a podcast, if you've got 100 episodes in there, it can sit out there for two years. And you can make great evergreen content that people engage with overtime, and you can continue to promote it for months. So there's some production cost upfront, but it's a great long term way to get close to an audience. And I think there's no better content as far as really engaging people. I mean, if somebody voluntarily listens to what you've got going on, or kicking around for an hour on a podcast like this, those people are your tribe, those are the people that you are going to be doing business with and can either help you, or you can help them, but there's no better way to kind of find the influencers and the people who do the kind of work and things that you're interested in podcasting. Because people make a real commitment, and they're giving you a lot of their attention. And it's a great gift.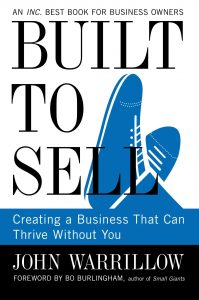 It sure is. So what would be some of your favorite tools or tactics, strategies, techniques for podcasting that you've found? Like, for example, one resource that we both utilized is Interview Connections. That's how I found out about you getting pitched by Interview Connections. And I've used them before, and my wife has also used them before. I've had some good interviews because of their services like I was on Built to Sell Radio, which is John Warrillow's podcast who's got the bestselling book Built to Sell. Interview Connections got me that booking. So curious what other resources and tools or if you want to say anything further about Interview Connections, if you've had good success with them, I have had Jessica Rhodes, the founder of this podcast.
They're great. The thing with that is you get so wrapped up in producing the show. Spending the time to promote it and market yourself or whatever is just a challenge. Rather than trying to figure out who are a hundred podcasts I should be talking to about possibly being a guest or getting a guest or whatever, using Interview Connections–they have relationships with the podcasters too. Because I've known them for years from the other side of bringing me guests, and you know that they work with people that are qualified or already kind of know what's going on, and it saves you a lot of time and effort. Using them has been fantastic. It's been great just to line up interviews and get the word out there. And it's funny how it's not just about the podcast, but it kind of improves your whole network. You get introduced to full groups of people. 
As you know in marketing and tech, it's just so strange that the people who are kind of leading in the space, I mean, they only see like 20% of what's going on in the industry, and the average person who's been in the industry for five years, maybe only knows 5%. But there's still like this gigantic 80% of stuff going out there that you can dig in and try to figure out what's going on. And so yeah, I'm all for getting help and assistance and broadening the network and getting out there. Some other tools Squadcast is a tool that we've been using for over a year that's been great for recording and is a powerful thing to get going. So I always give them some credit. We use LibSyn for hosting too, we have used them for over a decade. They're a great service for podcast hosting. And then every podcaster loves audio gear. I'm constantly cycling through microphones and headphones and even some other hardware too. I'm starting to mess around with more of a studio setup than just the online meeting. But that's something that we could talk for a million hours on that never got to the bottom of that list.
Alright, sounds good. I think I would just end this episode with if there was a question that I could have asked you and I should have asked you would have been amazing, but I didn't, what would that question be, and how would you answer it?
Ah, that's a good question. Well, I guess one would be podcasts that I listen to. What kind of stuff do I love to tend to dig into? It's funny we do so much marketing in tech that I tend to stay away from marketing and tech podcasts. So I will check in with other tests to see what's going on. But I follow everything a bunch of stuff from Kevin Smith because it kind of the movies and comic book thing is a great escape for me. And then I hate to say it, but even being all-in on podcasting, I listened to a ton of audiobooks. That's where I can do business books and marketing books and kind of crank through them quickly and filter out the ones that are worth going and checking with. And then I've always kept my eye on Gimlet in NPR, everything that they do. I've always said that our competition is not like other marketing or tech podcasts. It's Serial and S-Town or Joe Rogan, people only have so much time now, and there are so many podcasters out there that you need to keep your production game right up there if you want to have any shot. Trying to listen to the best of the best gives you a feel for where you're at.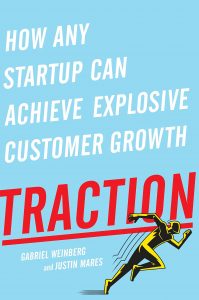 Yeah. That reminds me of the founder of Gimlet Media, Alex Blumberg, who has this great course–CreativeLive, I believe it is–on the art of storytelling for podcasters. I don't know if you've heard of this. It's really good.
No, but I would be up for checking it. Yeah, because he's part of that This American Life mafia, like a bunch of these public radio people that all spun off. And it was amazing. Podcasting was like dynamite for so many of those people. They had these regional radio shows that were great, and they were producing amazing stuff and then suddenly, boom, they got access to the whole world, and everything changed.
Yeah. It's super cheap, and it's like under 50 bucks. It's something like Power Your Podcast with Storytelling by Alex Blumberg. 
That's crazy. I was expecting that to be 500 bucks. That's amazing.
I know. It's crazy how cheap it is. Okay. So you mentioned one other thing too, you said you listen to a lot of audiobooks, what's your favorite audiobook or the book that you most want to recommend to our listeners to listen to?
Gabriel Weinberg and Justin Mares' Traction is probably like the one best single book if I had to give somebody something. Like if you are a first time director of marketing or VP of marketing, or you're a startup and like you have no idea of where to start what to do, that book is fantastic. Simon Sinek's Start with Why is another amazing book. It has kind of this whole self-help thing to it. But the big thing was when I had talked to him, he was at Ogilvy, and he didn't understand why, like this team of this team at Ogilvy could do amazing award-winning ads for one client one week, and then the next week have a campaign that was a complete turkey. And it came down to what the brand was about. And if the brand has that about straight, then the champions could do amazing work. And if they don't, it doesn't matter how good the team is. They can't save you. And so that was kind of a big idea, I think that's something everybody in marketing and sales and advertising should understand.
God. Okay, so the book by Gabriel Weinberg is Traction: How Any Startup Can Achieve Explosive Customer Growth, which is different from the book Traction: Get A Grip On Your Business by Gino Wickman, who I've also interviewed. Super smart guy who created EOS, the Entrepreneurial Operating System. So those are different books, listeners. So make sure that you check out both because they're both excellent. And is that the Gabriel Weinberg who founded DuckDuckGo, the search engine?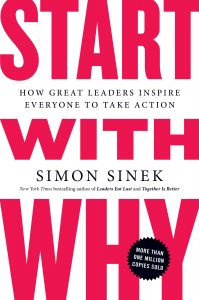 Yeah, he was working, and DuckDuckGo spun up. It's so amazing between that, and then Justin has a bunch of entrepreneurial stuff that he does. These guys wrote this book, they self-published it, and it got hot enough that I think it was HarperCollins picked it up and it did a regular release. But like neither of them wanted to do the speaking tour the book promo thing. They're just like, "No, we're just putting all this learning out there for the world, and that's it." So it's kind of crazy, there are so many authors that would kill to have a book light up like that so they could go promote it for a year or two. And they were just like, "Yeah, no, that's not what we do. We just put it out there and go," the book is a great map on how to get started.
Okay, awesome. Well, thank you so much, John, this was fabulous. And again, you're the partner at Trust Insights, and that company URL is what?
All right, and do you have a personal website or a particular social platform you want to send folks to follow you, reach out and stay in touch?
Yeah, sure. On Twitter @johnjwall, and everything else is in Marketing Over Coffee, you can swing over there, there are links to all the other stuff, LinkedIn and any other flavor of a network.
Okay. And that's marketingovercoffee.com? 
Yes. 
Perfect. Well, thank you, John. Thank you, listeners. It's time now to take some action from what you've learned and have a great rest of your week.
Important Links
Your Checklist of Actions to Take
Dive deep into data science. It's the process of extracting and analyzing data to make better business decisions. Some companies hire data scientists to show which areas businesses should focus on to achieve the best results. 

Determine the type of information I should get from my prospects and clients. I can use their answers to build a strong data foundation that will play an integral role in business decision making.

Familiarize myself with machine learning. According to Stephan and John, there will be two kinds of businesses that will exist at the end of this decade: businesses that use AI and businesses that are out of business.

Dip my toes in predictive analytics. If my business has been running for a while now, I can observe the annual trends and use that data to predict what's going to happen in the next few years.

Find more ways to automate my business. This will help lower my overhead costs, increase productivity, and improve worker safety. 

Be able to keep up with changes. My business' longevity depends on how adaptable my team and I can be with changing economic trends. 

Become familiar with data analytic applications like Python, Tableau, Google Analytics, and more. 

Focus on actionable insights. List down the most crucial metrics that are fundamental to my company's growth. Knowing where to look can make it easier to find gold.

Don't abuse the data I gather. Be ethical in handling other people's information and treat it with the utmost care.

Visit Trust Insights to learn more about marketing analytics, AI, and more.
About John Wall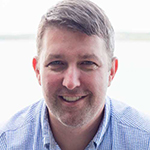 John Wall is a Partner at Trust Insights, a marketing data science firm and co-host of the Marketing Over Coffee podcast.