Creative B2B Marketing with Monique de Maio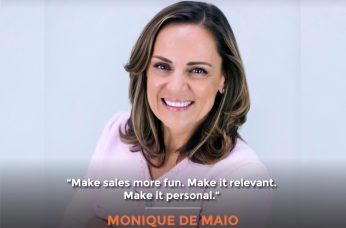 Most businesses have a pitch that can be delivered succinctly inside the time it takes for a minute-long elevator ride. For B2B companies, pitching their business often requires a longer elevator ride. My guest today, Monique de Maio, Founder & CMO, ondemandCMO understands the nuances of all things B2B marketing. Founded 22 years ago, she considers ondemandCMO to be her third child. Over the years, her consultancy has evolved into something impressive, bringing the human touch to help clients solve every kind of marketing challenge. 
In today's episode, we talk about the ways in which Monique specializes in helping clients find their position, messaging, and voice—as she puts it, their DNA, to determine their competitive advantage. Monique discusses formative experiences starting out as a child immigrating to North America from Europe at five, what that perspective was like, getting herself into college and grad school. Monique weighs the value of getting an MBA today and what kind of merit that still holds in the business world. She's an incredibly interesting and influential person with so much knowledge to share, so without any further ado, on with the show!